Posted by Kristin Kudeva 14th Jun 2023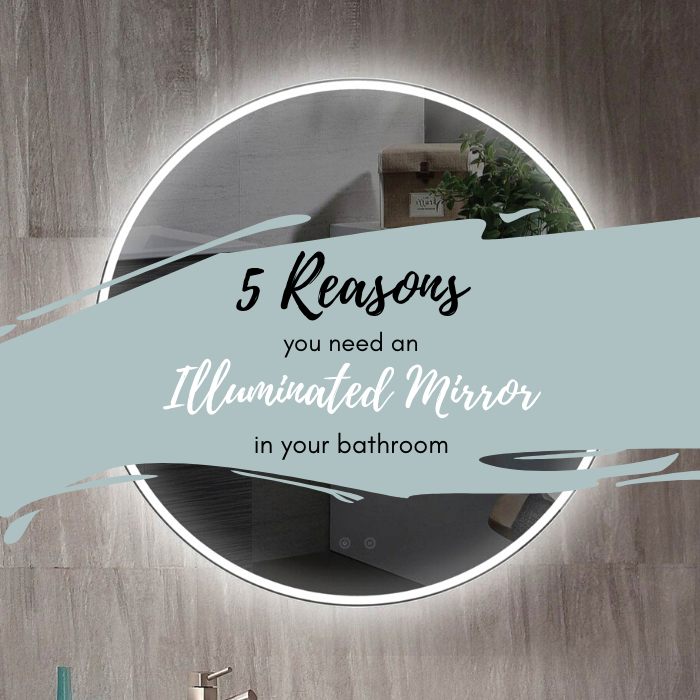 A wall hung mirror is one of the most important accessories in any bathroom design. Most bathrooms will feel incomplete without one. As well as being practical, a decorative wall mirror can enhance the look of your bathroom.
If you're on the hunt for a stylish and functional wall mirror to complete the look, our brand-new range of LED Mirrors will fit the bill.
Here's 5 reasons you should think about investing in an illuminated mirror for your bathroom.
1. Ambient lighting
The stunning, natural ambient lighting which is displayed from LED bulbs is not only practical, but also soothing. In the evening, switch off your main light and leave the mirror switched on, to create a tranquil environment for relaxing in the bath after a hard day.
For those seeking a fantastic mirror option, the Hora 500mm x 700mm Rectangular LED Mirror stands out as an excellent choice. Its LED lights will provide your bathroom with an attractive focal point that illuminates the space with gentle radiance.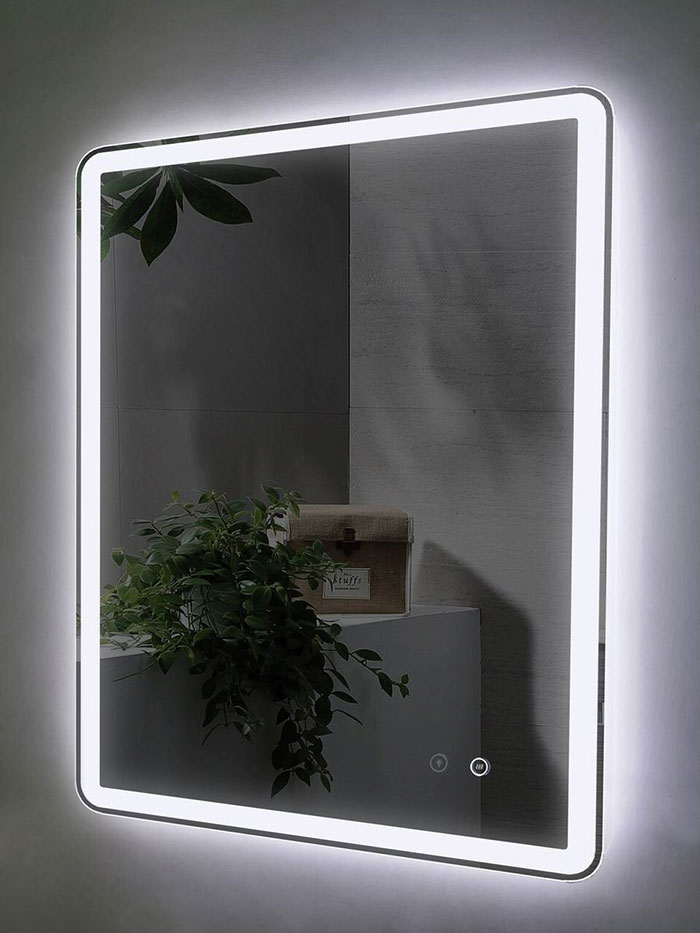 2. Create more space
Illuminated mirrors have a remarkable ability to create the illusion of more space in a small bathroom, making them a valuable asset in bathroom design. By strategically placing an illuminated mirror, the reflection it produces can visually expand the boundaries of the room.
Thanks to this optical effect, even the tiniest of bathrooms can benefit from a sense of openness and a visually enlarged space, creating a more comfortable and visually appealing atmosphere.
Speaking of small bathrooms, the Ariel 400mm x 700mm Illuminated LED Mirror is an amazing option due to its compact size. Measuring just 400mm x 700mm, this mirror is designed to fit perfectly in limited wall space while adding a touch of elegance to the bathroom décor.
3. Useful for the whole family
An illuminated mirror is a handy feature to have in any bathroom. An LED Mirror is a godsend for doing your make-up, especially on dark cloudy days where natural light is a no-go. Incandescent bulbs tend to have a yellow cast that can affect how your makeup looks in the mirror. The warm, white light of LED is as close to natural light as you can get!
The whole family can make use of an LED Mirror for all of their grooming needs, including shaving and styling their hair. The even lighting allows you to see your reflection as clearly as you need to.
With that being said, the Laverna 1200mm x 700mm Rectangular LED Mirror is an ideal choice for you grooming routine. With its powerful and dimmable LED lighting, this mirror guarantees a crystal-clear reflection, allowing you to see every detail with utmost clarity.
4. Smart features
Our range of mirrors come equipped with a selection of handy smart features.
The LED lights are activated with a useful touch sensor switch. This easy-use option provides you with a safer way to operate your mirror lights, even with wet hands.
These mirrors also include Demister Pads, which prevent the build-up of steam and condensation. Activate the demister before or after your shower for a streak-free mirror that's ready to use. Added bonus: by keeping the condensation at bay, your mirror will also help to prevent the outbreak of mould and mildew.
If you're willing to spend slightly more, you could invest in an LED Bluetooth Mirror. Our Lucina Mirror features Bluetooth connectivity, allowing you to play music safely and easily from the comfort of your bathroom.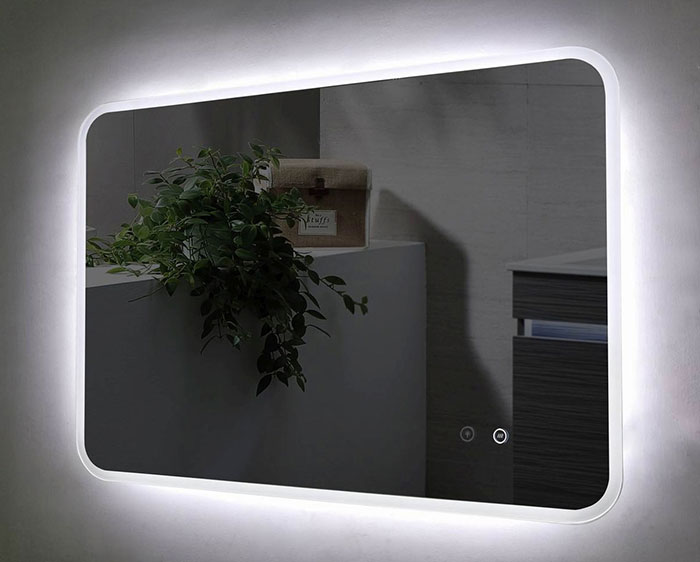 5. Add extra storage
When it comes to optimising storage space in a bathroom without compromising on style and ambiance, illuminated mirrored cabinets are a fantastic option. These cabinets not only provide ample storage for all your bathroom essentials but also enhance the overall aesthetic with their built-in LED lights, creating a soothing ambiance.
A prime example of this is the Ares 500mm x 700mm Bluetooth LED Mirrored Cabinet. This exceptional product offers a perfect blend of functionality and elegance. With its slow closing doors, internal glass shelves, and a convenient shaving socket, the Ares cabinet ensures easy organisation of your belongings while also infusing your bathroom with a calming atmosphere.
Shop illuminated mirrors at Wholesale Domestic
Explore our new range of illuminated mirrors, featuring high quality LED lighting for maximum energy-efficiency. In addition, our LED mirrors are also copper free, so they are less susceptible to rust and corrosion over time, even in the damp conditions of the bathroom. Copper free mirrors are also more environmentally friendly than conventional mirrors; win-win!
Last but not least most of our mirrors are backed up by generous guarantees so you can rest assured of their quality.
What are you waiting for? Order your new illuminated mirror online or in-store today.