Posted by Kristin Kudeva 1st Feb 2023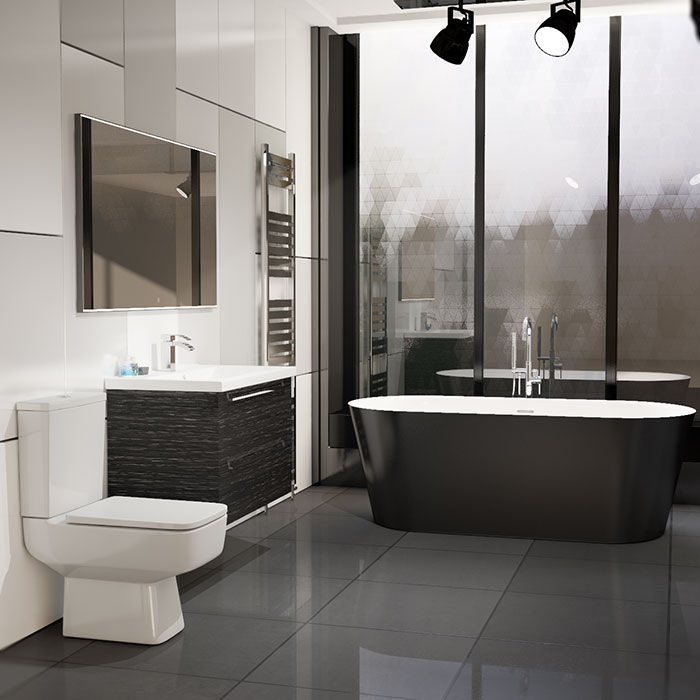 Pristine, white bathrooms may be in vogue nowadays, but what about black bathrooms? Bathrooms with a heavy emphasis on black have become pretty popular recently, and with good reason. Making black the focus colour of your bathroom is a simple way to create a dramatic and sophisticated look. So, without further ado, here are our top ways to use black in your bathroom.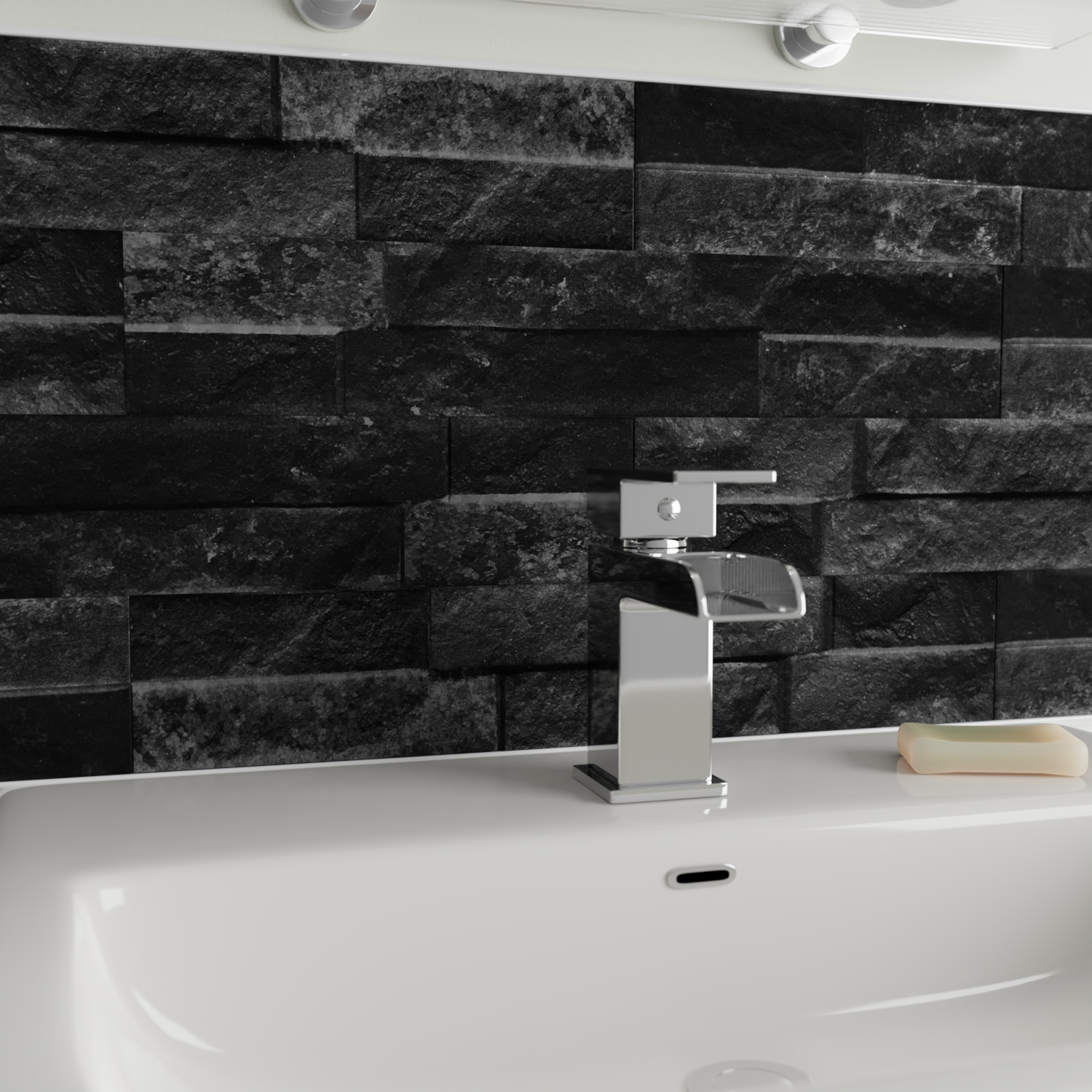 Black Walls
Whether you go for tiles or wall panels, one of the most effective ways to incorporate black into your bathroom is to use it on your walls.
Tiles are an excellent option and come in a wide range of different shades and textures. Textured black tiles are a great choice as they add depth and stop the room from looking too flat. Alternatively, you could opt for glossy black metro tiles and combine them with white grout to create a striking contrast.
Plain black walls can look a bit stark, so a great option is to opt for a black wall panel in a textured pattern to add more depth. A black marble effect wall panel is a great way to incorporate black and create a luxurious look in your bathroom. Another attractive option is to opt for a black sparkle effect wall panel, which is perfect for creating a subtle, modern look.
Alternatively, if your bathroom is spacious enough to get away with it, going for black paint all over creates a strong, stylish look. Or you could limit the black to a single feature wall to create a strong statement, without overpowering the room.
Can't decide between black or white? Meet in the middle and opt for a half-painted wall of black, and contrast with white tiles for a chic, stylish appearance.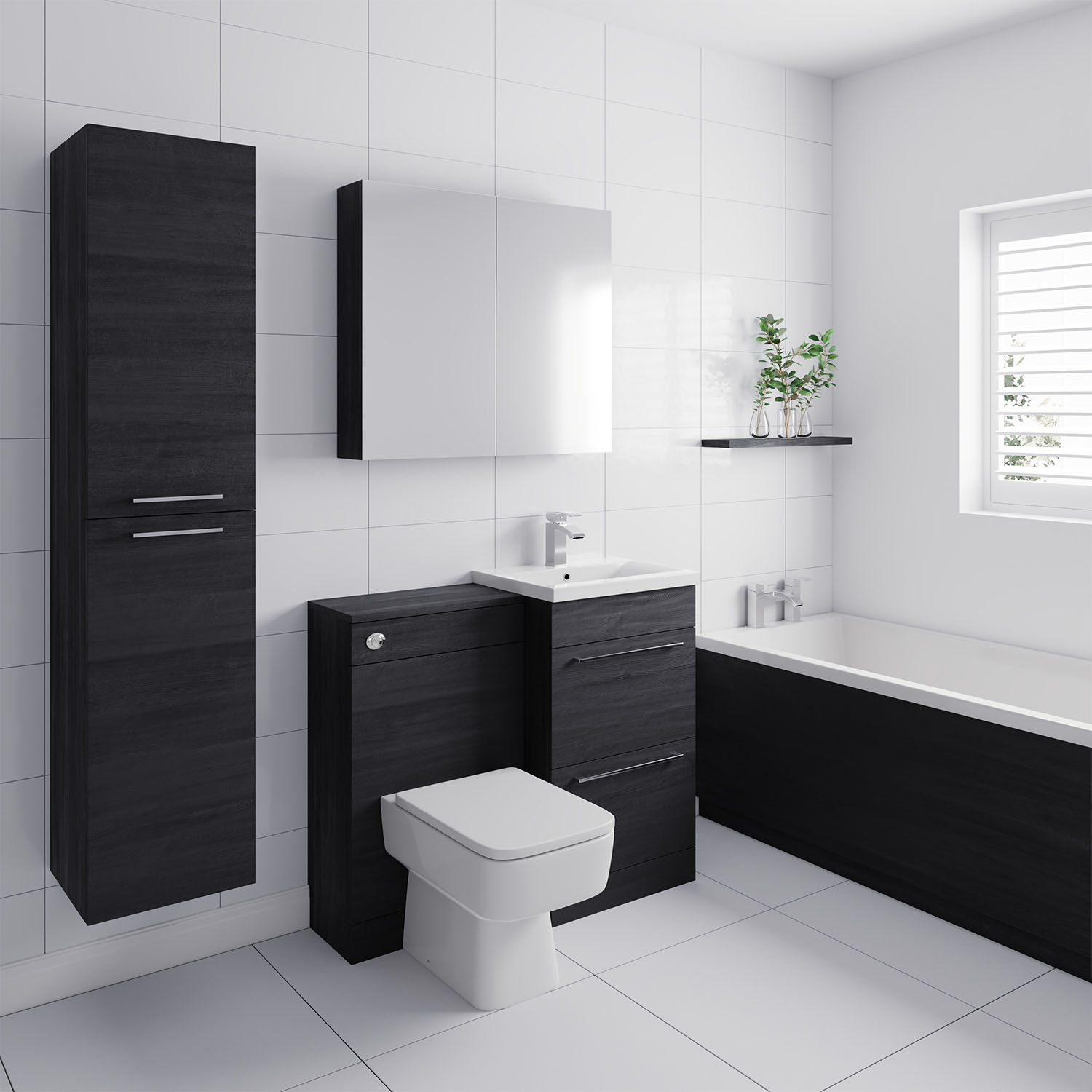 Black Units
Black furniture is perfect for adding a modern look to your bathroom. Black furniture is widely available in different finishes; keep things simple with a black oak finish, or choose a gloss finish for a modern look. A black vanity unit combined with a white basin has a chic appearance that's ideal for a stylish bathroom.

For example, the Napoli Nero Oak 800mm Floor Standing Vanity Unit with 1 Tap Hole Basin and 2 Drawers with Polished Chrome Handles is sure to create a trendy setting for your bathroom with its striking Nero Oak finish, contrasting against the gleaming white basin atop.
Another great option is to opt for a modern black counter top basin to add a touch of sophistication to your bathroom design.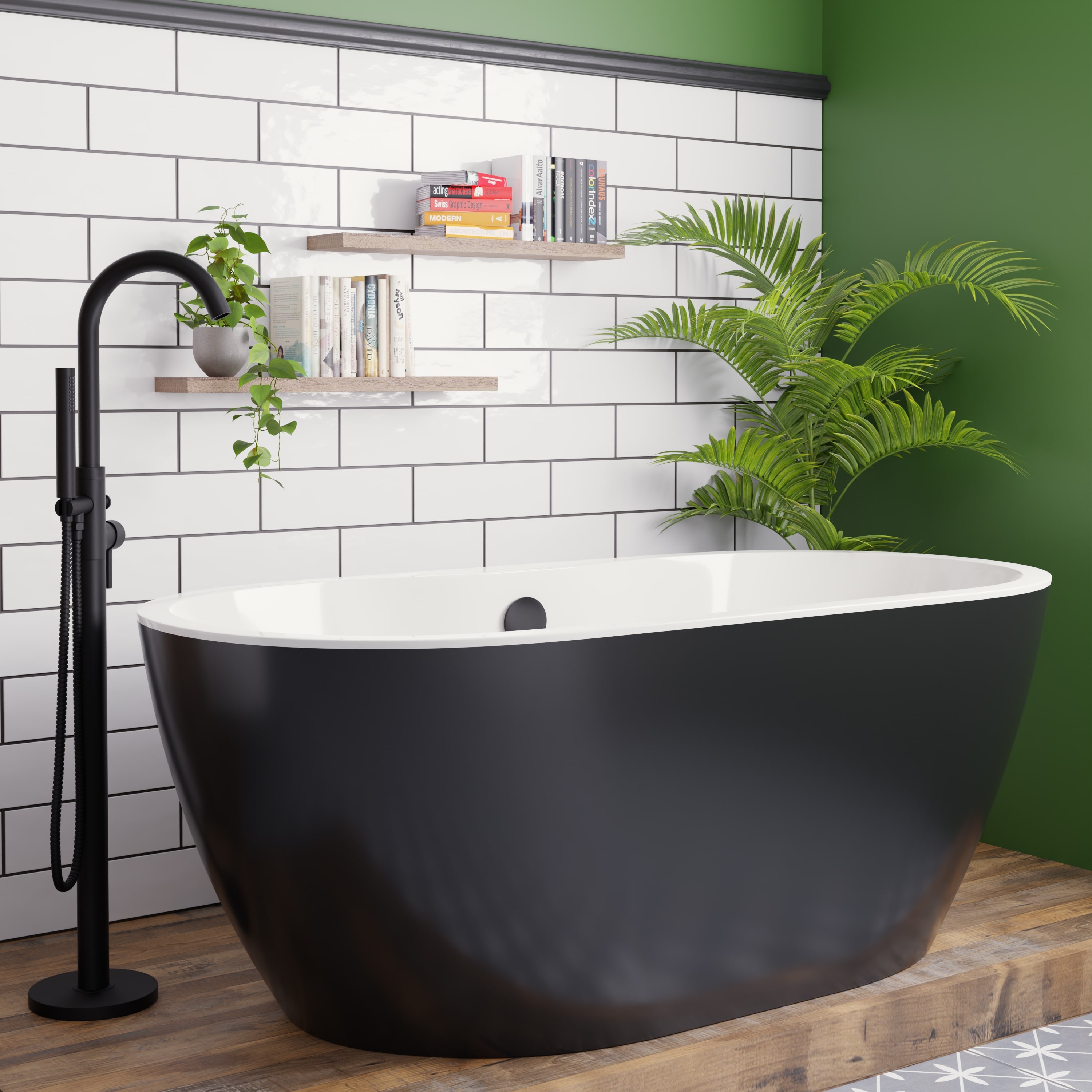 Black Bath
The bath acts as the main centrepiece of a bathroom, so it's the ideal place to add that pop of black. If you have the space and budget, a black freestanding bath will add a luxurious feel and act as a stunning focal point in your bathroom.
If a freestanding bath is out of reach, that's okay; you can still get the monochrome look with a simple, straight bath. Black bath panels are an accessible and affordable option that still give a contemporary look. Or, if you just don't have room for a bath, you can choose to add a black shower enclosure to the space.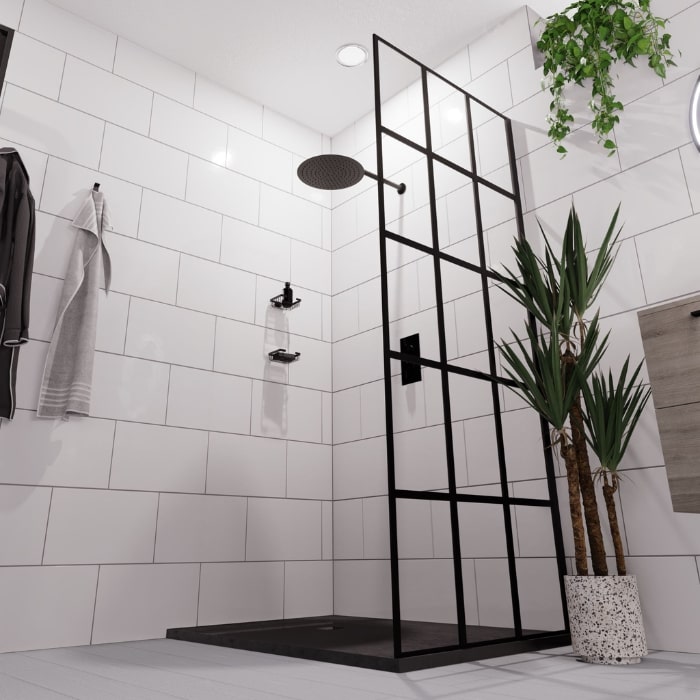 It's All in The Details
Smaller items in the bathroom can make a big difference to the overall look of the room.
An excellent option is to choose a shower or slide rail kit in black to tie in with the monochrome theme. A black shower panel makes a strong visual statement; the luxurious body jets that come with it are an added bonus! Alternatively, you could opt for an electric shower in black to add to the monochrome look.
Another great option to accessorise with black is to opt for a black heated towel rail or radiator. These can be found in a variety of styles and sizes to suit any style of bathroom, be it traditional or modern. As well as choosing small black accessories such as a robe hook or towel rail to add pops of black throughout the room. Finally, black taps are another great choice for sprucing up your space without splashing out, with a wide variety of style to choose from.
To summarise, if you're looking for ideas on how to revamp your bathroom, a black colour scheme could be the way forward. This simple, modern design will give your bathroom a sophisticated look that will stay in fashion for years to come.
Eager for more home improvement ideas? Make sure to sign up to our newsletter below to stay in the know and be amongst the first to learn about any upcoming offers!