Posted by Francine Flanagan 3rd Aug 2022
Designing a contemporary bathroom is a challenge, there are loads of elements that you need to consider to help you achieve the perfect look. Remember that simplicity is key to pulling off a minimalist design, fussy choices will just detract from the finished look, so try and stay focused and bear in mind that less is definitely more.
It can be really tough choosing a complete bathroom suite, the hours of deliberation, the stress and not to mention the expense of it all can be a bit overwhelming for most! It's only when you're up to your ears in tiles and are fed up batting the response of 'I don't know, what do you think?' between you and your other half, do you realise that you really need to take a step back and see another point of view.
That's why this week we're taking you on a guided tour of contemporary bathroom suites to help answer any questions or indecision you may have about your new contemporary bathroom, to ensure you make choices that will enhance the overall design. Ready? Here we go…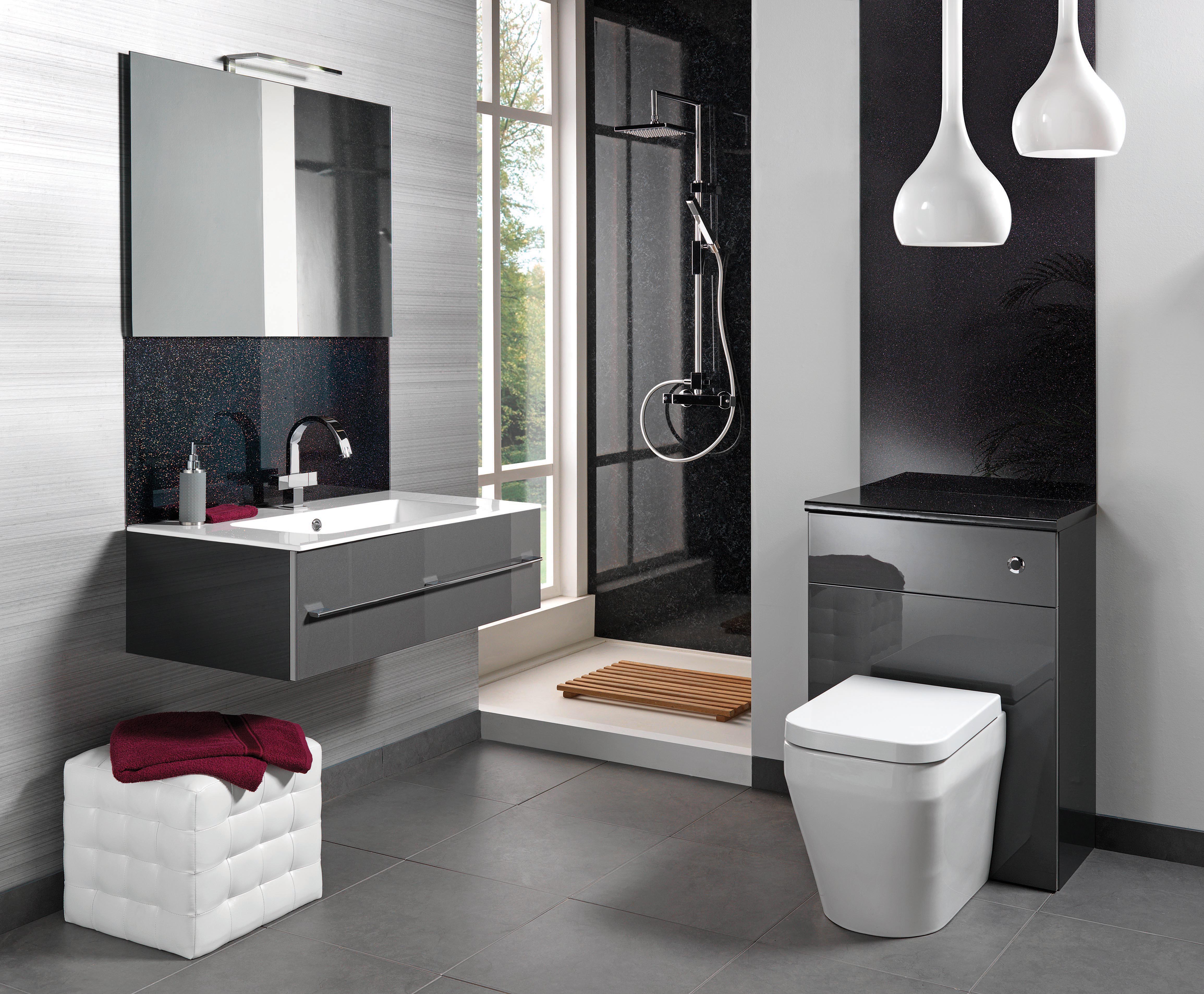 Choose a bathroom style
First on your checklist is style. What do you have in mind? Are you in search of a round design, square design or a unique design? If you're not sure, start looking for inspiration, online is best and obviously it's free to browse photos. You'll find a huge source of images that will help you to determine what you like and what you don't, quickly and easily. Once you have a rough idea you can start making decisions on individual products.
You'll need to decide what style of basin and toilet you prefer, today there are loads of different styles to choose from so you need to make the right choice for your household and design plan.
When it comes to basins, there are typically 5 different styles to choose from; pedestal basins, counter top basins, wall mounted basins, vanity basins and corner basins, any of which would work well in a contemporary bathroom. Each offer different benefits, but the only style that provides practical storage is a vanity basin, so identify early on what you need to gain from a basin.
Toilets typically come is 3 different styles; close coupled, wall hung and back to wall. Again, any of these would complement a contemporary style well. The deciding factor comes down to your design aspiration.
This part is pretty easy and it's actually quite exciting choosing these essential items for your new bathroom. Remember that you're trying to create a contemporary bathroom, so if you're side tracked with traditional items either rethink you're design or get your mind back onto contemporary.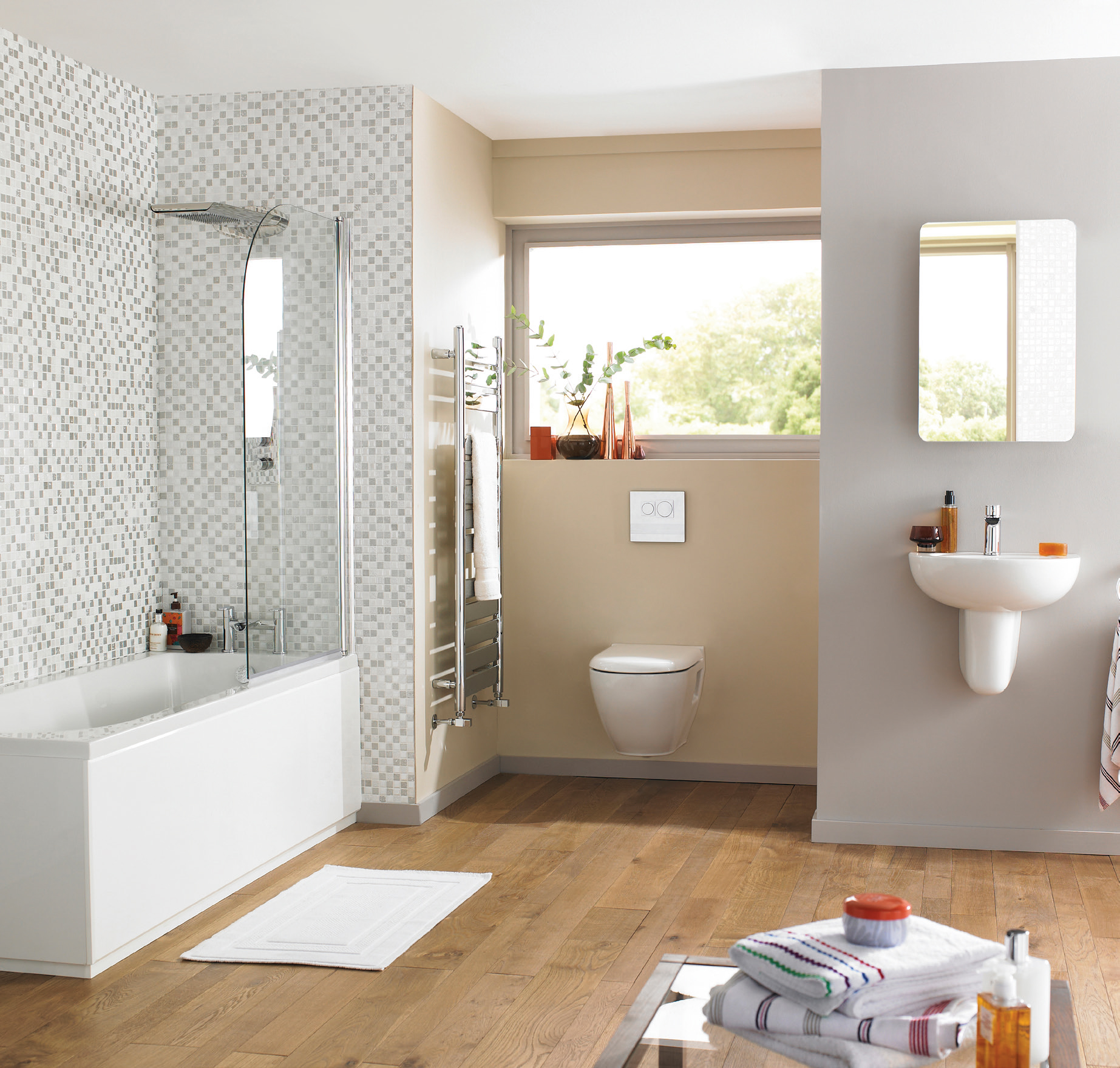 Do you want a bath, shower or both?
This is a key question for your new design plan. Do you want a bath or a shower or do you need to have both? To be honest, this comes down to the size constraints of your bathroom. If you have a huge bathroom then of course you'll want to use up wasted space by adding a separate shower and a bath, but if you have a small bathroom you might feel like you need to choose between both options which really isn't the case.
Large bathrooms should go for a separate shower enclosure and bath, you could even choose a freestanding bath! This will help to use up all the wasted space in your bathroom and will create a cosier environment.
Small bathrooms can opt for a shower only if desired or could consider a shower bath which enables showering and bathing within one efficient bath. A small bathroom could also install a regular bath and add a shower screen and shower to achieve a similar effect, it all depends on the size of room.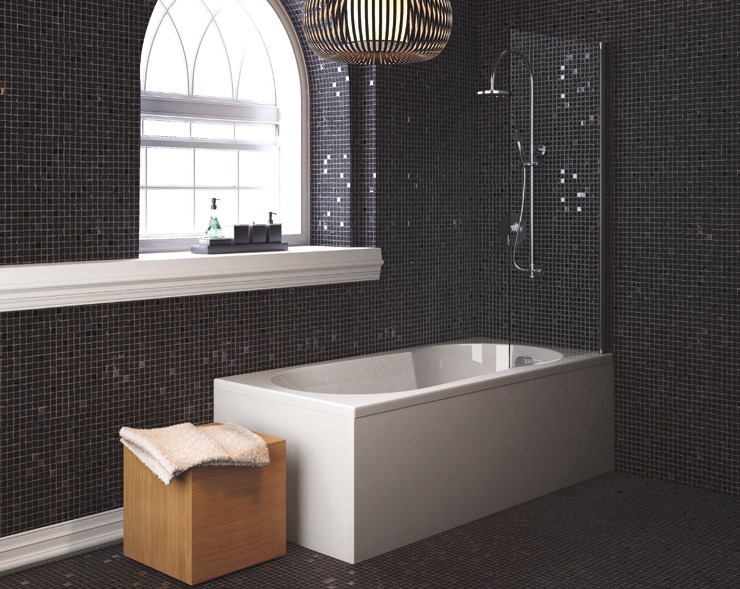 Choose the right shower
Choosing your new shower is pretty easy, decide between electric and thermostatic and go from there. If you opt for electric, there aren't that many variations to choose from. If you opt for thermostatic then you'll need to choose between panel showers, mixer shower and shower rail kits with shower valves. Again, just take your time and stay away from traditional styles. If you've decided to go for a round bathroom design, then continue this theme with your shower, choose a round design and so on. You'll be amazed how quickly your theme will come together by incorporating the same shape into all your extras.
Concealed is part of the appeal
Whatever options you choose, remember that you're trying to create a contemporary bathroom. The appeal of a contemporary bathroom is that all pipes, wastes and connections are hidden to create a clean minimalist design. Try and choose items that will complement this idea rather than hinder it, for example you might decide to go for a close coupled toilet with a contemporary look but it might be harder for you to conceal all the plumbing behind it neatly. Take the time to choose wisely.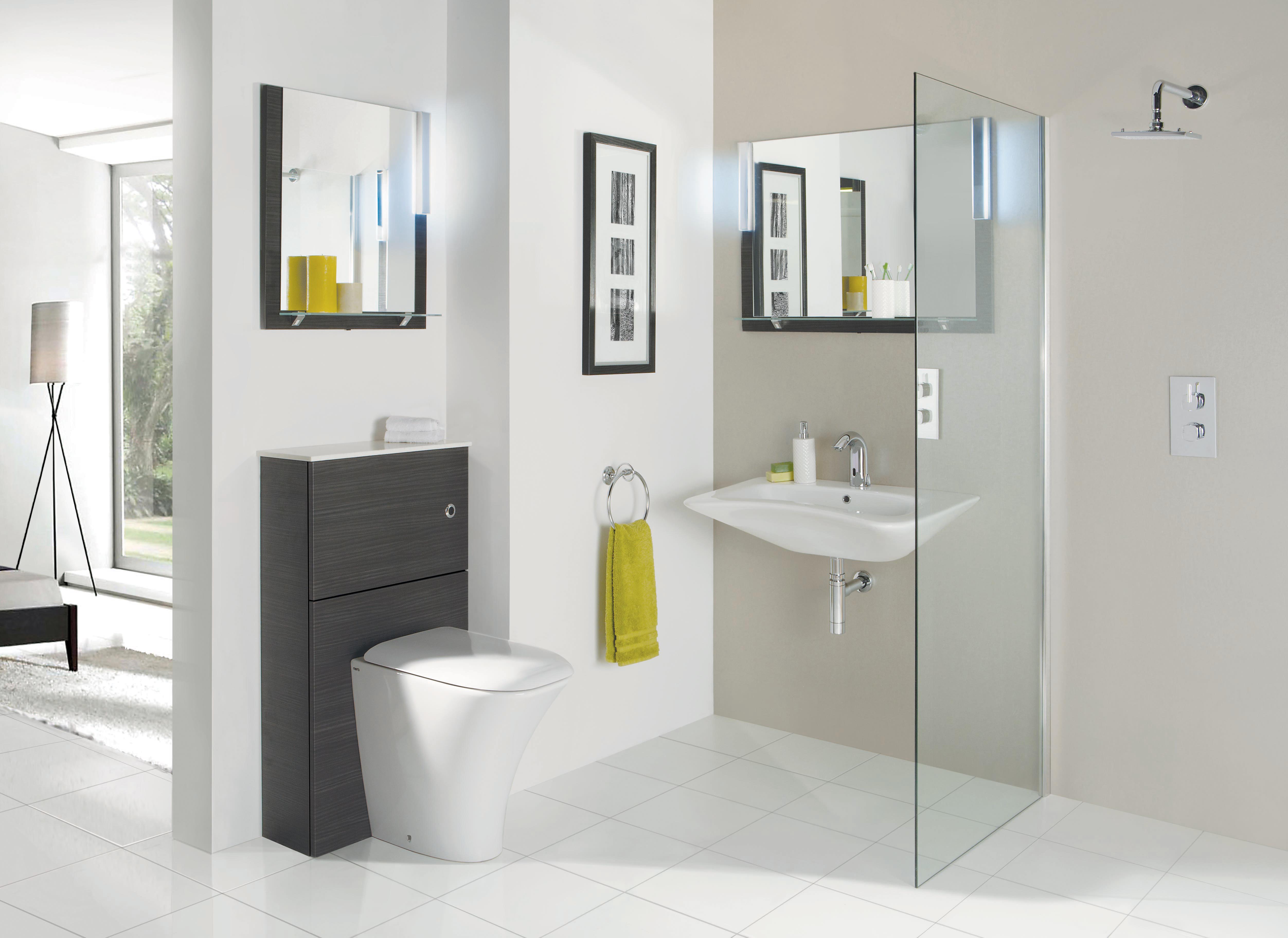 Choose functional accessories
Obviously you'll want to adorn your lovely new bathroom with practical accessories, but make sure you don't pick anything that will clash with your new style. Choose simple yet functional items that will help to make everyday living easier and opt for soft or bold colours that will be kind to your new colour theme.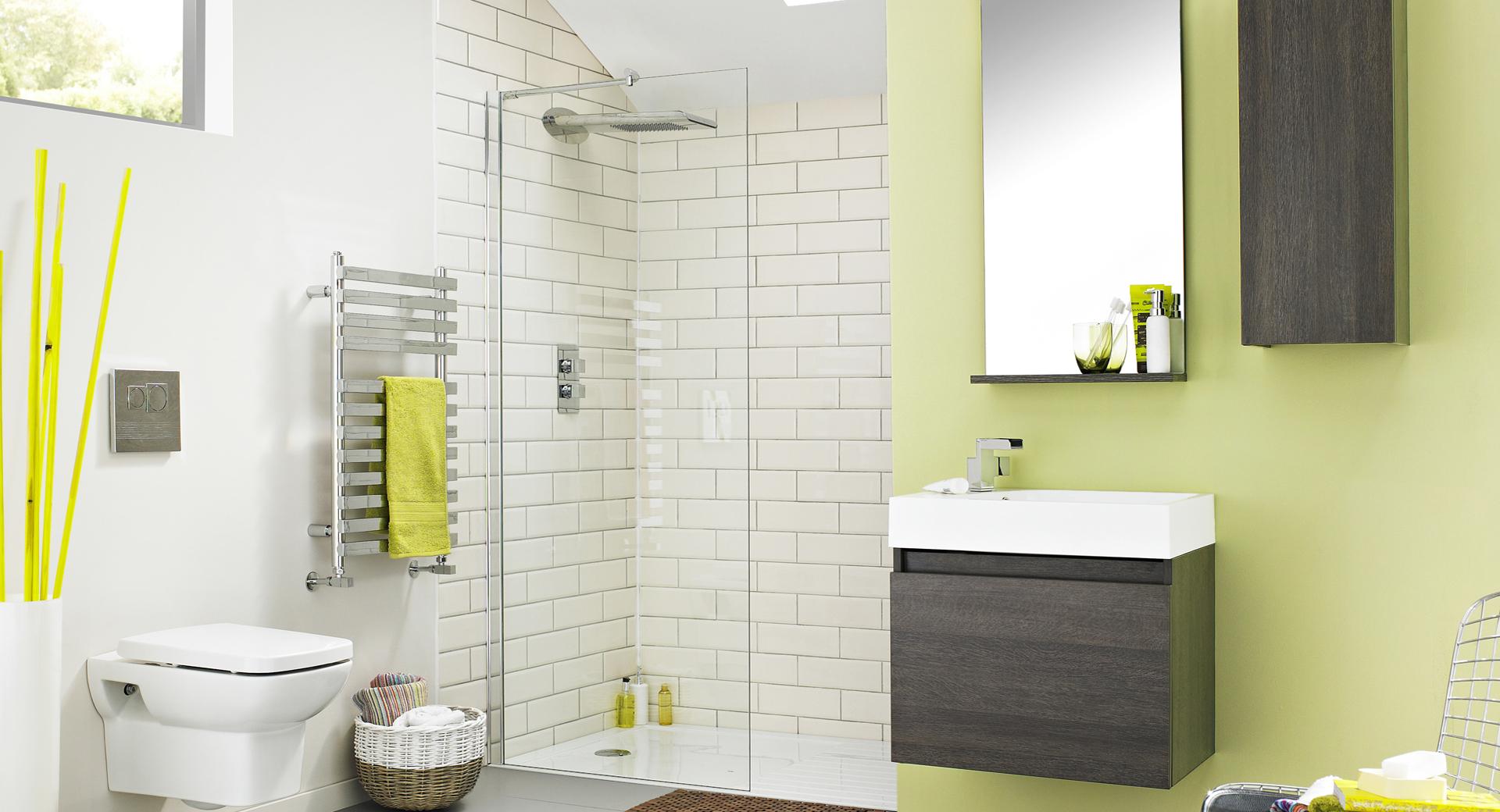 A towel rail or radiator will make your bathroom more efficient
If you don't already own a towel rail then you're missing out. This handy bathroom accessory will help to keep multiple towels fresh and dry at the same time effortlessly. Alternatively you could opt for a designer radiator which would also complement your theme nicely too. Choose a style that's minimalistic and modern, stay away from traditional or old-fashioned to create a complete style throughout.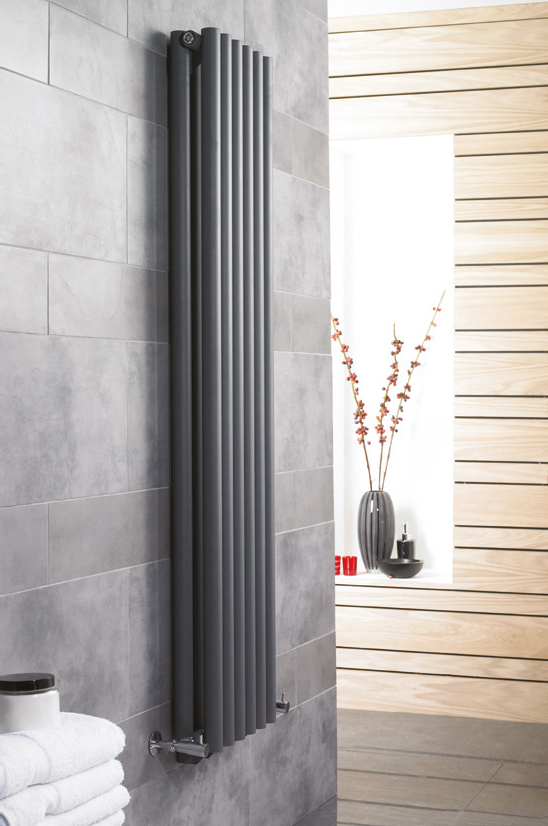 No patterned tiles
Tiles are pretty forgiving with a contemporary theme, the only advice I would give here is to steer clear of pattern. A pattern will work well in a traditional bathroom, but could potentially make your contemporary theme look a bit confused and dated before it's even finished.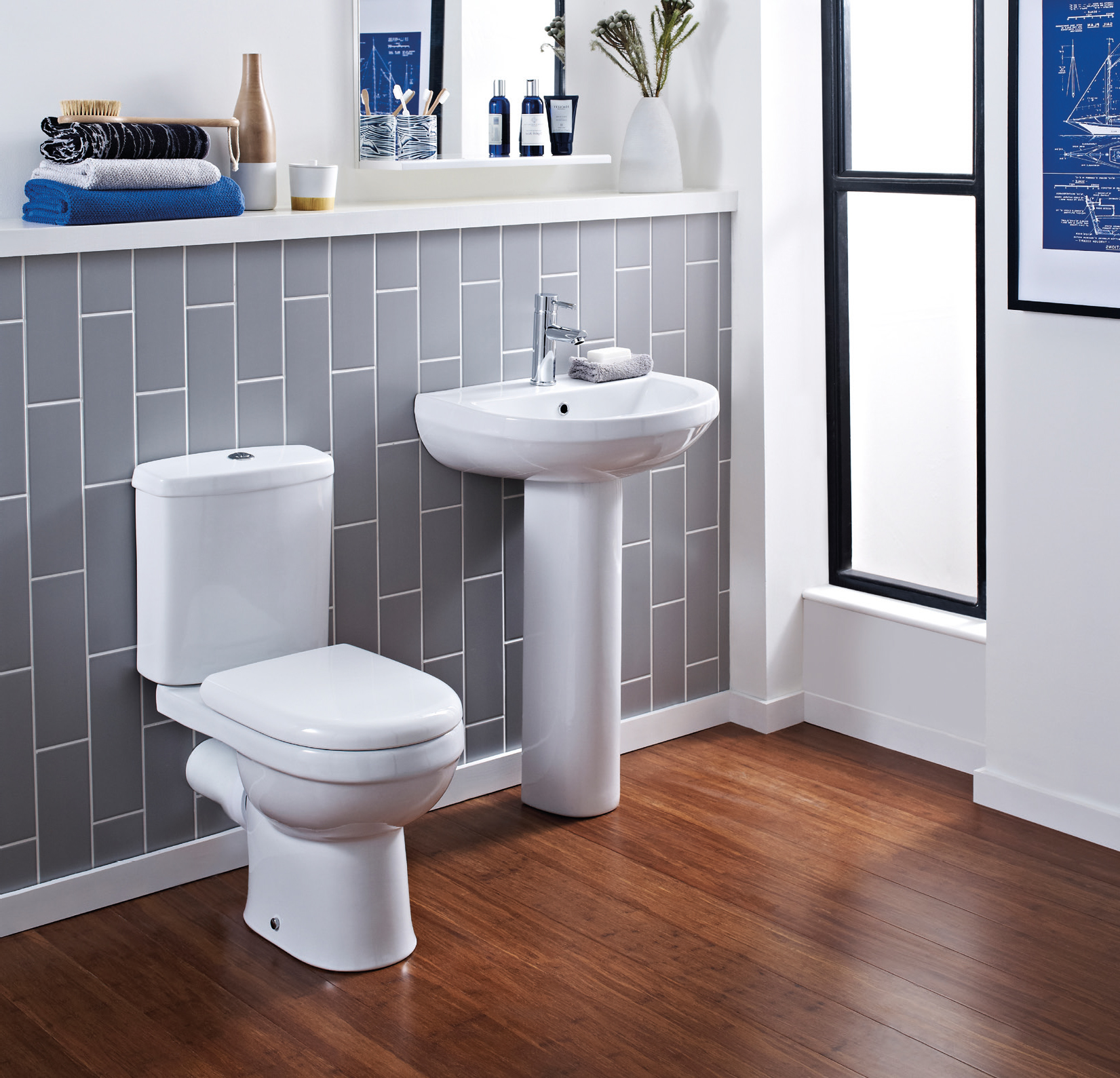 If you'd like further advice, why not pop into our Glasgow showroom located here, or give us a call on 0844 809 4249. Good luck planning your new contemporary bathroom, just remember that less is more and opt for minimalistic styles to complement your theme. Catch you all next week!