Posted by Francine Flanagan 17th Sep 2015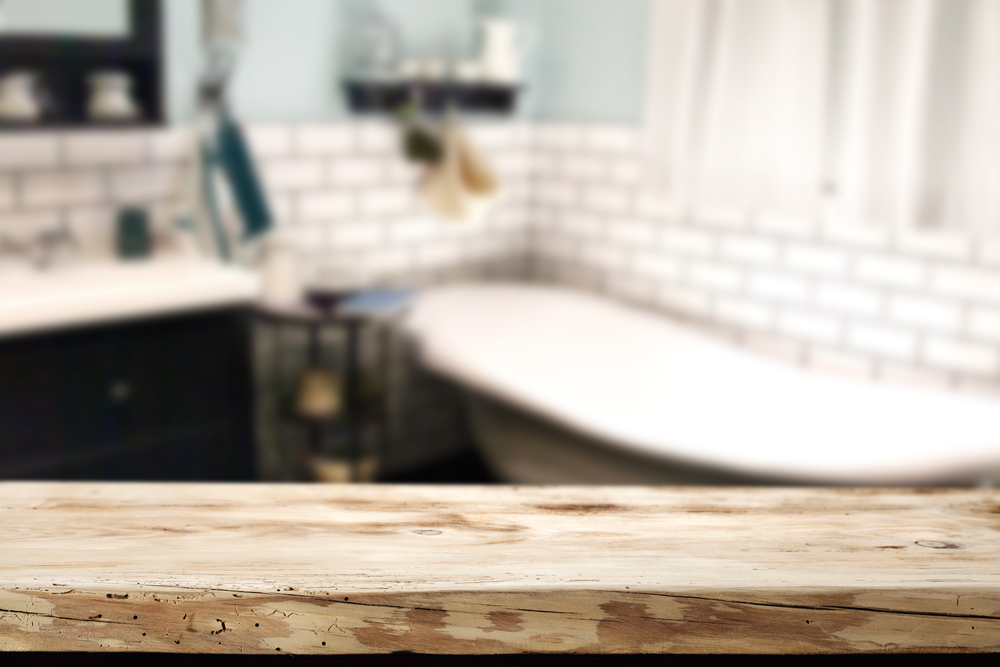 Designing a traditional bathroom could potentially try the patience of a saint. There are a lot of different elements to take into consideration to achieve the perfect look as well as a practical and functional design. A traditional bathroom incorporates classic design and staple items to create a vintage look that won't date or look out of place, even in a modern home.
A traditional bathroom needs the same care and attention to detail as a modern bathroom and will of course need all of the same elements, just a in a different design. Your checklist will need to include baths, showers, basins & toilets, tiles, radiators, accessories, and taps to help you create a fully functional new bathroom you'll really enjoy using.
All of this can be a bit overwhelming for most (to say the least), that's why this week we're taking you on a guided tour of traditional bathroom suites to help make sure you confidently and efficiently plan and design your dream traditional bathroom, regardless of your budget. Take a seat, kick back and relax as we show you how it's done…
Traditional style
Traditional style can be a tricky one to achieve, more often than not customers start off with a traditional mind set then end up incorporating modern items, creating quite a confused and muddled design. You really need to plan before you go shopping for a traditional bathroom, it's so easy to get side tracked and before you know it you end up buying something that you really didn't plan. Do your homework, it's a big job and you'll have to live with this version of your bathroom for years (I really mean years, the average bathroom lives for 10 years before it's replaced). Take your time to plan out exactly what you have in mind, of course you can have a few different options to choose from depending on what stock the shop may or may not have but plan, plan and plan some more!
If you're really struggling with ideas, do a Google image search, type 'Traditional bathrooms' and have a look at the images that appear. Another good one is Pinterest, you'll get thousands of results that will help you to determine what you like and what you don't like pretty quickly. A lot of our customers also use our set images as inspiration and will bring in a photo with them to make sure they purchase items similar to the style that they have envisaged for their new bathroom.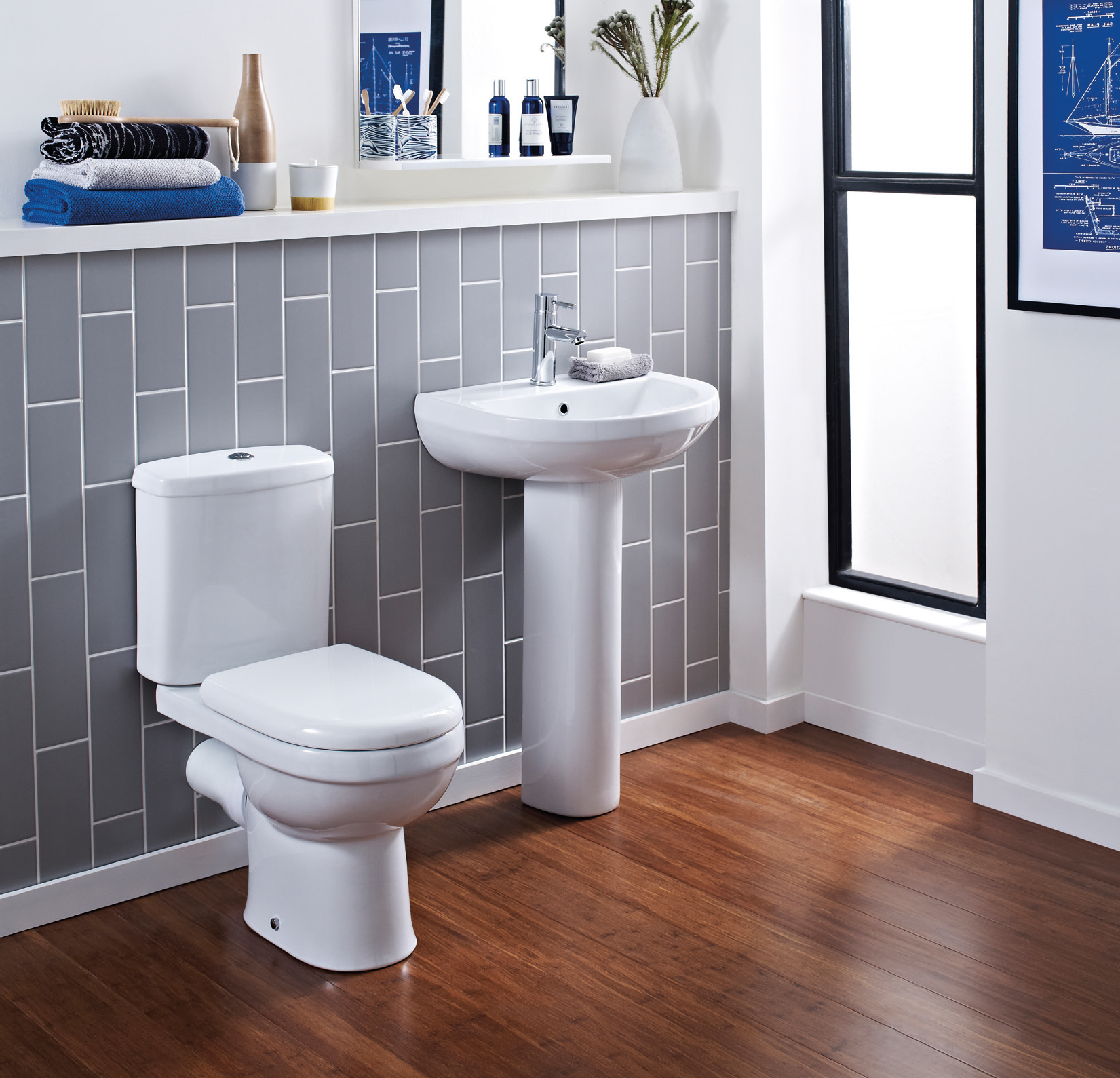 What is a traditional look? ­­­­
A lot of customers don't fully understand the difference between a modern bathroom and a traditional bathroom. Let's take a look to make sure you make the right choice. A traditional bathroom typically includes a close coupled toilet, full pedestal basin and can feature a freestanding bath, shower bath or shower enclosure depending on the space you have and look you want to create. A traditional bathroom features unique square design that usually includes distinct, intricate lines that add to its Victorian appeal. Traditional style is very popular because it never dates and can add to the overall feel of a traditional home, although it is a very popular choice for homes that need a traditional fix too. Traditional bathrooms usually don't include built in storage space and usually don't include basin units or wc units, as these are part of a modern bathroom design. Pipes and wastes are typically exposed in a traditional bathroom, which add to its non-fussy, classic appeal. A traditional bathroom is easier to keep clean because there are no units to clean the inside and outside of, and they won't be damaged by steam or condensation because they are usually made up of ceramic items.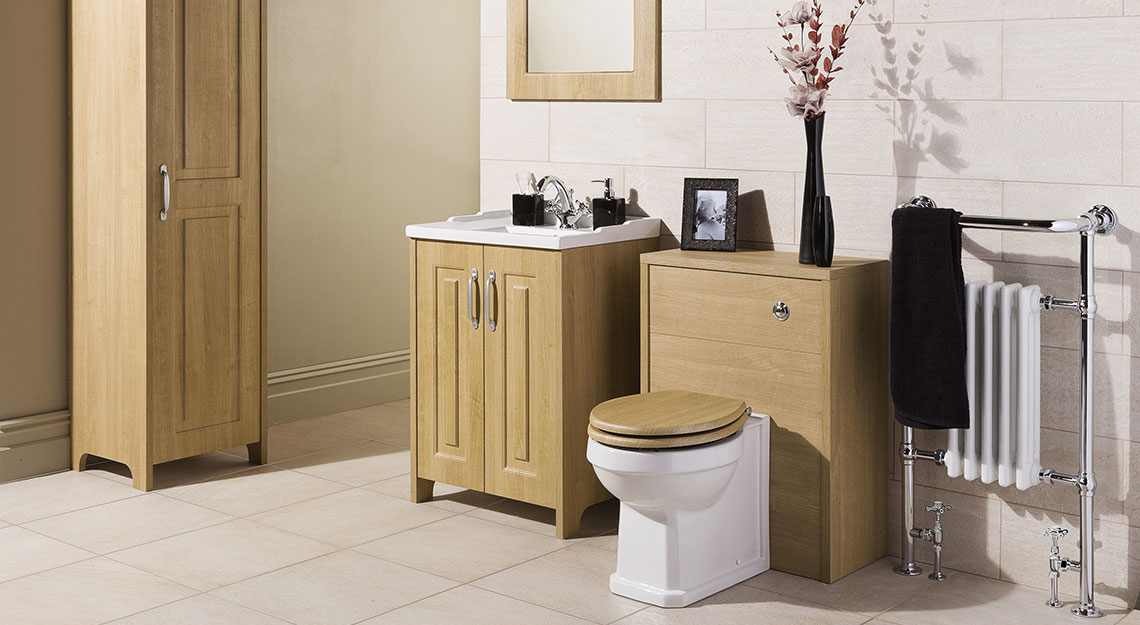 What do I need to create a traditional bathroom?
A close coupled toilet
First on the list is a close coupled toilet, this design is our bestselling range. It provides your bathroom with a stylish and attractive toilet that will help to complement the overall design of your new traditional bathroom. A practical and functional choice, this toilet is easy to fit and easier to keep clean than a bulky wc unit. Remember to stay focused and choose a design that looks traditional, many are available with a flush handle rather than a flush button which will add to the traditional look.
Basin and full pedestal
This is our most classic basin style. This range offers a highly functional basin that's available in a range of different sizes to suit your bathroom perfectly. A full pedestal design creates a unique feature of your basin, creating a stunning focal point made of ceramic in your new bathroom. Ceramic is extremely durable and long lasting and is very easy to clean. Again remember to opt for a classic design, this style comes in a huge range of designs so it can be very easy to choose the wrong design. Try and match the style of your close coupled toilet to your new basin, packs are available that contain both items to make coordinating easier.
Bath, shower or both?
This will be one of your toughest decisions to make and will be predominately decided by the space you have in your bathroom. If you have a large bathroom then you'll want to make the most of it by opting for a freestanding bath and separate shower enclosure. If you have a small bathroom then you'll need to make a choice, do you prefer a bath or a shower or must you have both? If you have a preference, then you could choose a single solution to maximise space in your small bathroom. If you need both, then the most sensible and practical choice will be a shower bath. This clever addition will allow you to enjoy a spacious bath and efficient shower, all in one amazing solution. Shower baths are available in a range of different styles to help you coordinate your new traditional look perfectly.
Radiators
You'll need something to keep your bathroom warm and help to dry wet towels too. It's best to choose a radiator as it will help to compliment your new style better than a chrome, modern towel rail. A traditional radiator offers a strong, iconic design that will help to boost your traditional theme better than any other accessory I could recommend. A radiator also has a higher heat output than that of a towel rail which will heat your bathroom more efficiently, and will help to keep bathroom linens smelling fresh and dry at all times.
Tiles
Tiles are very important in your bathroom as they will provide the backdrop, and will set the scene for your new bathroom's overall design. Steer clear of anything too contemporary like our quartz tiles, they'll just confuse the look you're trying to achieve. Try and choose a tile that will complement the entire look of your new bathroom (Google search or Pinterest if you're unsure) and if you're still stuck just go for something simple and timeless.
Accessories
Opt for simple accessories that won't detract from your theme. Minimalistic, functional accessories will serve an important purpose in your bathroom without drawing the eye away from your well planned design. A traditional mirrored cabinet will elevate your bathroom space whilst offering a handy storage solution. Bottle baskets, toothbrush holders and soap dispensers are all handy additions but be careful to take your time and really think about what you'll use and appreciate.
Take your time and really consider the purpose of each element you're choosing for your new bathroom, not only will they need to match your theme and look good but they'll need to aid your everyday life by being highly functional and practical. Remember to think traditional and choose items that will look good together and will complement the overall design of your new bathroom. If you need further advice, pop into our Glasgow, Aberdeen or Edinburgh showrooms located here or give us a call on 0844 809 4249.