Posted by Gemma Paton 2nd Mar 2020
Grey accents complemented with neutral tones is a colour pallet that has heavily dominated the interior scene for a number of years. With no signs to imply that this popular look will be slowing down any time soon, we've pulled together our favourite grey, white and chrome bathroom products to help you design your own stylish bathroom space.
Up first is our Napoli Collection. A firm customer favourite, this range is available in seven colours including; Gloss White, Gloss Grey, Gloss Grey Pearl, Molina Ash, Nero Oak, Walnut & Bordalino Oak. From the colours available, the light grey Molina Ash is the perfect choice for adding a burst of grey to your bathroom space. We've selected the 600mm Wall Mounted Vanity Unit, not only because it is sleek, but also because it comes complete with a ceramic basin, and 2 storage drawers, perfect for tidying away all your bathroom bits.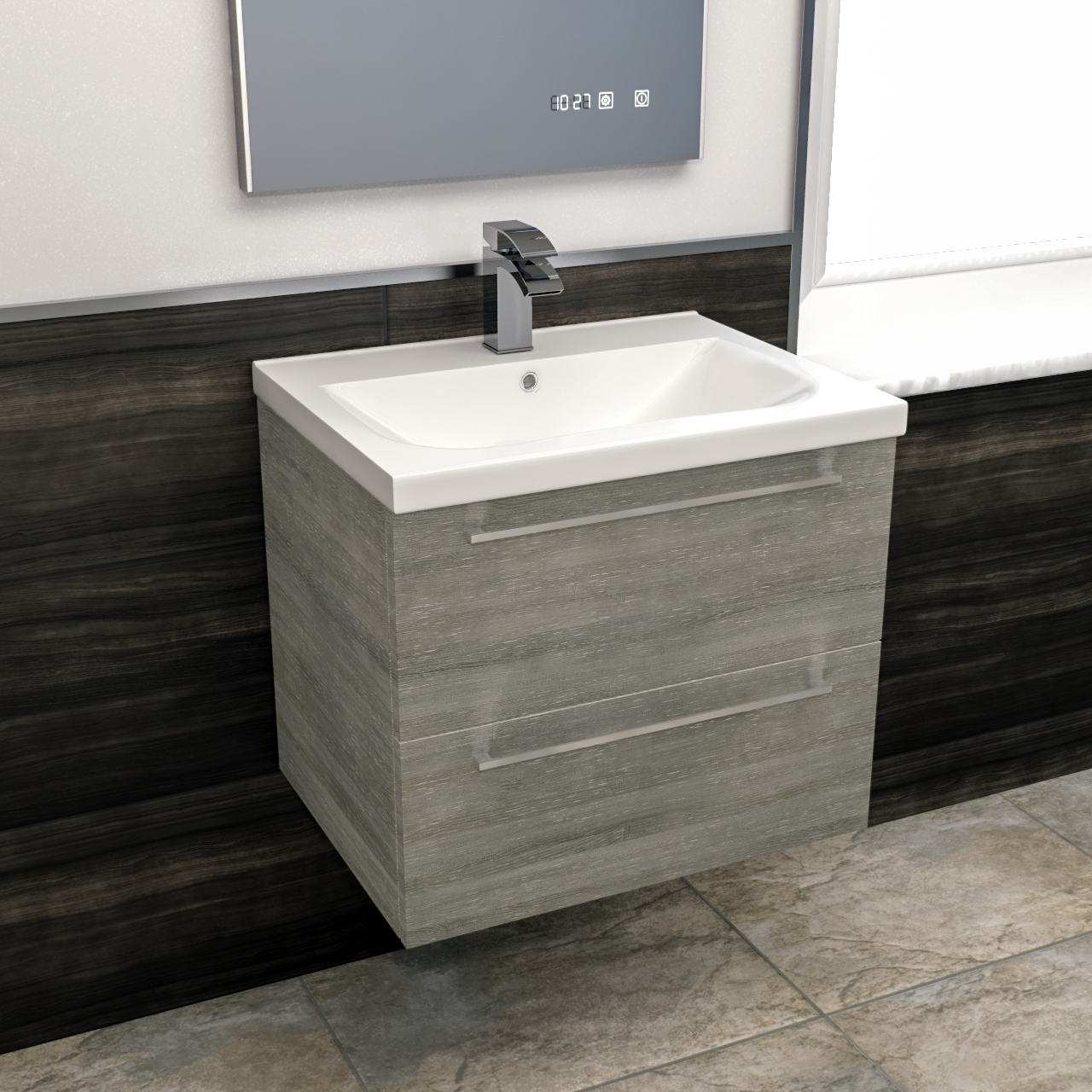 Shop – Napoli Molina Ash 600mm Wall Mounted Vanity Unit - £339.95

If you would prefer a floor standing vanity that is stylish and budget friendly, then our economical Alexander James 550mm is the perfect choice. Gloss white in colour, this modern and practical unit comes complete with a stunning basin and two internal shelves, enabling you to keep your bathroom bits tidy and out of sight. Neutral in tone, this unit provides a timeless backdrop to let grey accent colours do the talking.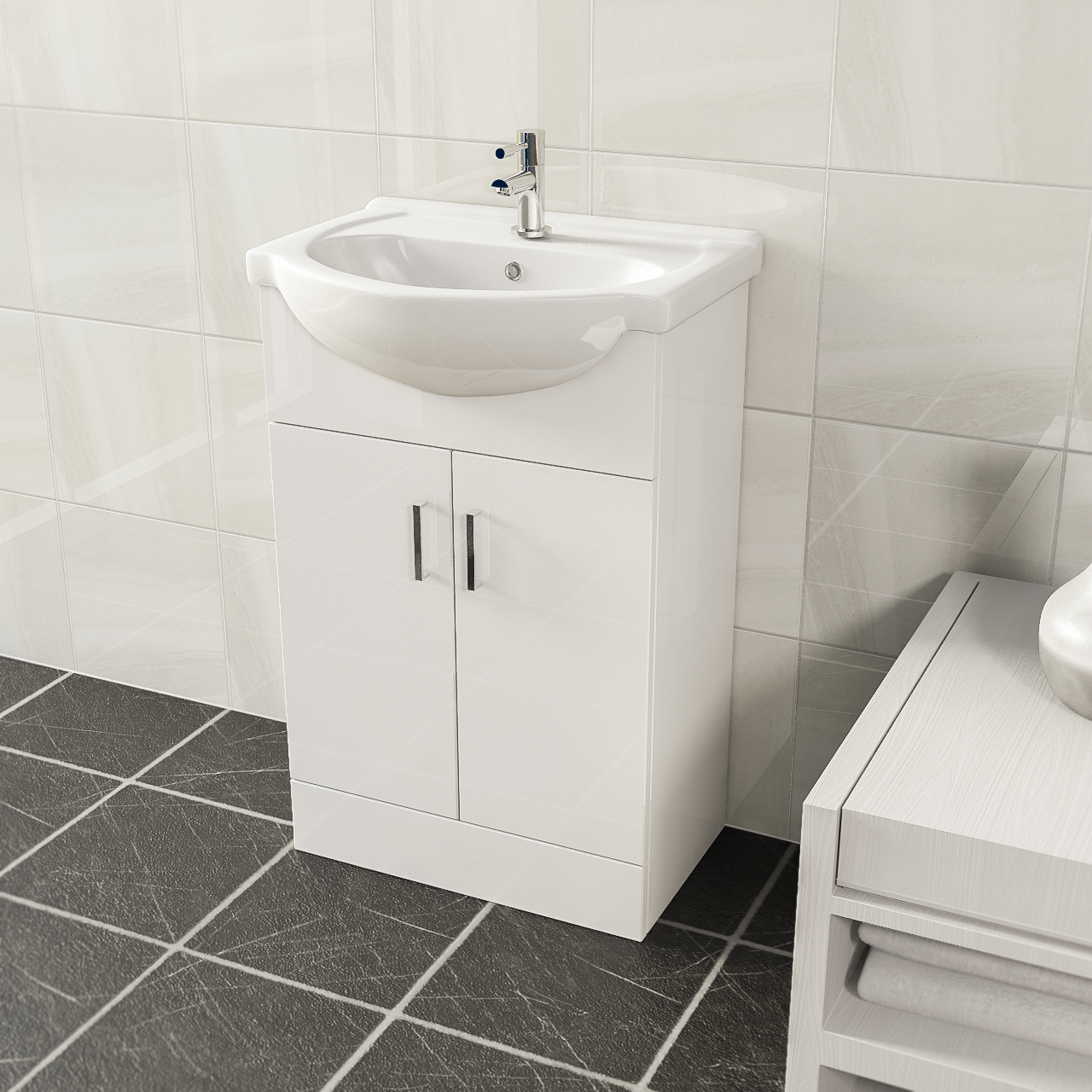 Shop – Alexander James 550mm White Vanity Unit - £129.95

Wall panels are another excellent way to bring colour to your bathroom space. The perfect alternative to tiles, waterproof wall panels are quick and easy to install as well as requiring little maintenance. To sit effortlessly alongside a grey painted wall, we've chosen the Gloss White Wall Panel, with co-ordinating chrome trims. By pairing these white wall panels with grey paint, you are creating a versatile base layer that you can build upon when it comes to accessorising. In addition, it's a simple process to change the wall paint, should you wish to update your colour scheme in the future.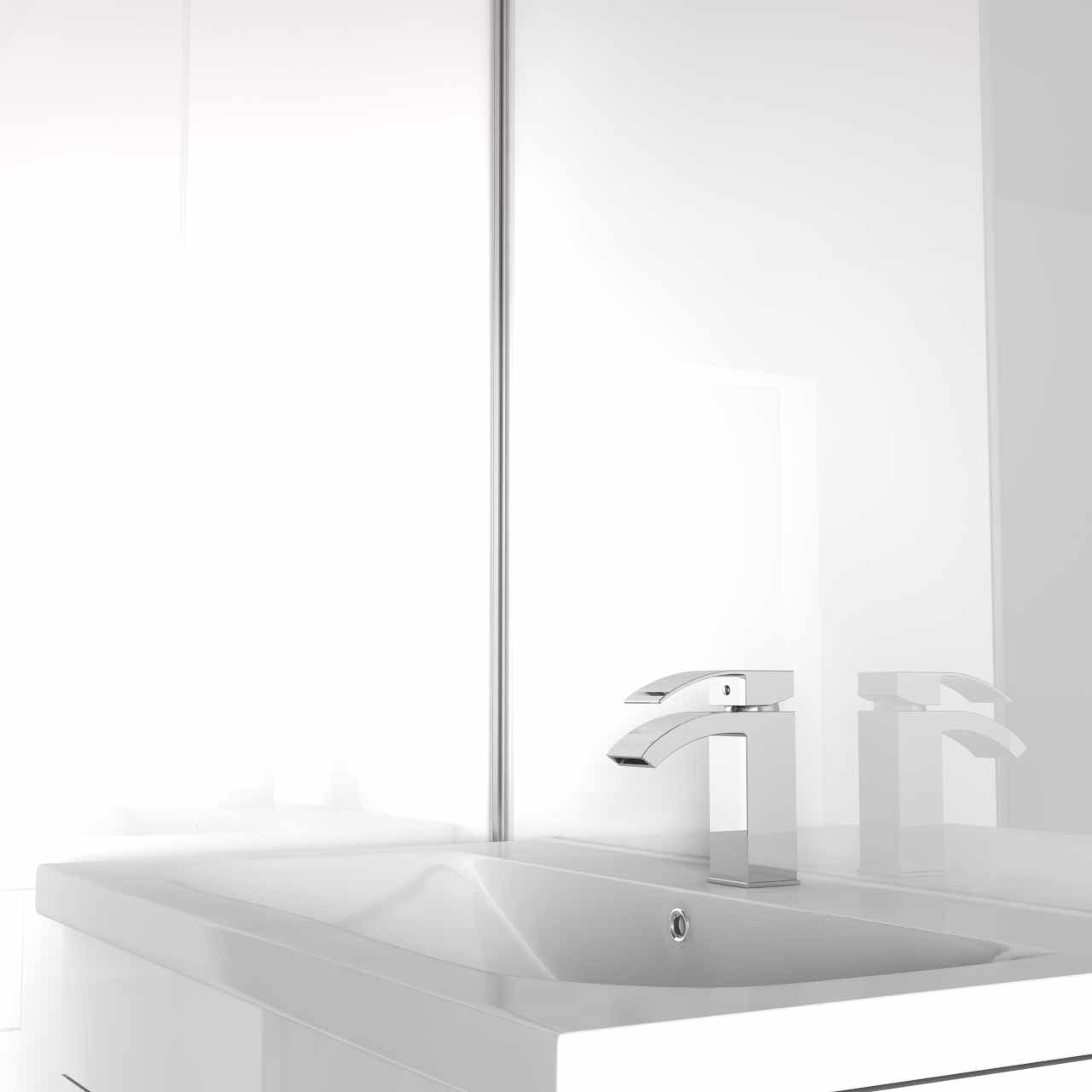 Shop – Gloss White Wall Panel - £59.95

A gloss tile is a great way to create a contemporary feel in any bathroom design, especially on the floor or walls. The Lounge Polished Light Grey Tiles with their grey hue and polished finish, are a luxurious choice to complement this trend. As well as being resistant to scratching and chipping, the Marlin tiles are also available in both 60 x 60cm and 30 x 60cm, perfect for fitting any room size or shape.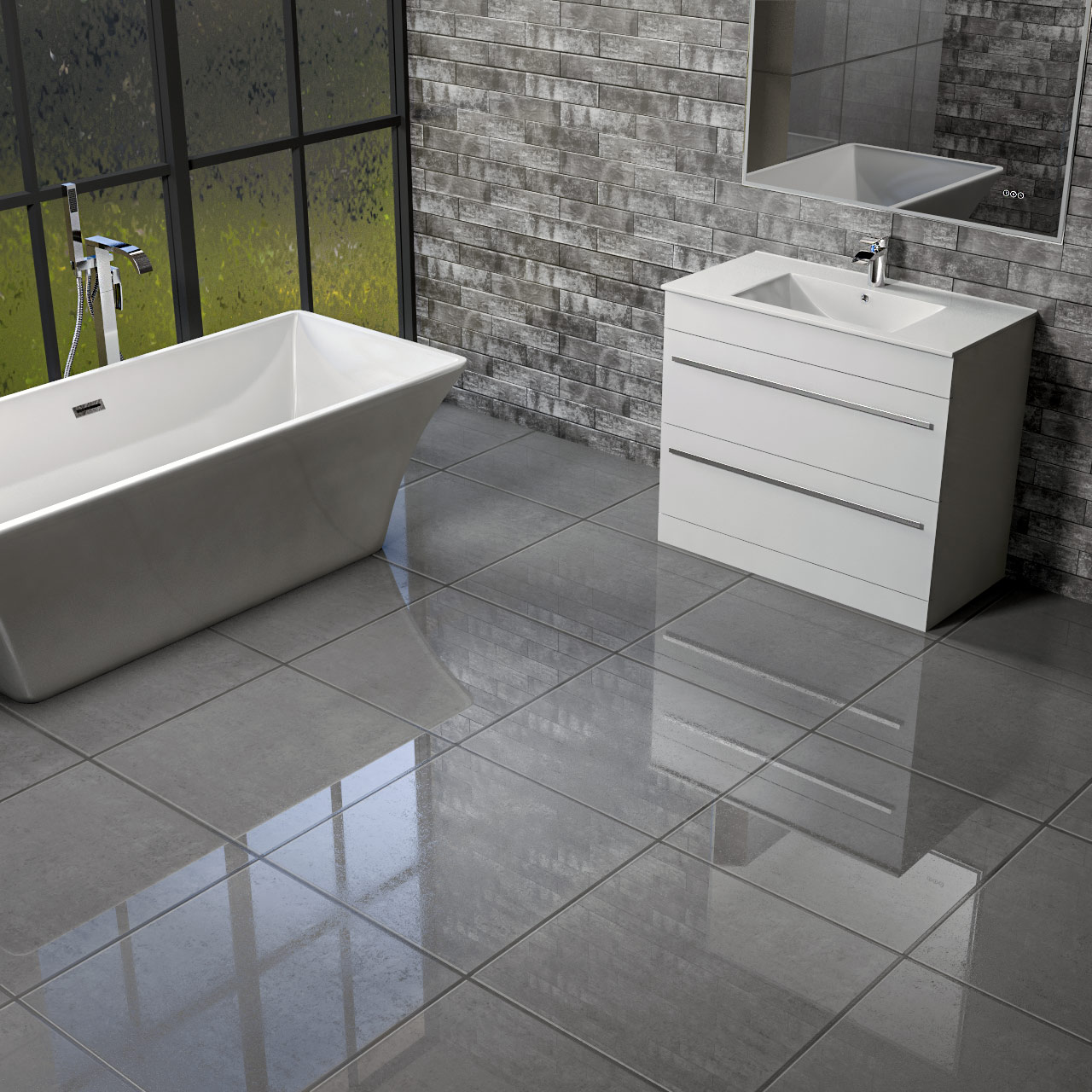 Shop – Lounge Polished Light Grey 60cm x 60cm Tiles - £28.95/m2

A chrome feature piece is a great way to enhance the grey and white look. The modern Gamma Thermostatic Mixer Shower, with its rigid riser and fixed square head, achieves this through minimalistic styling, whilst delivering a superb shower experience. The two showerheads can be used individually or collectively to tailor your shower based on your needs.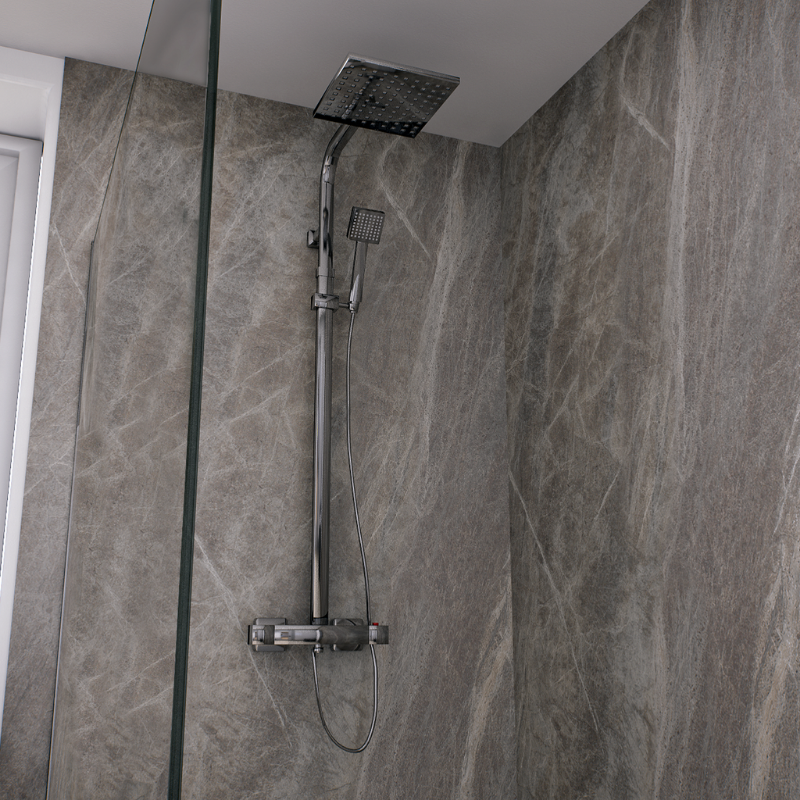 Shop – Gamma Thermostatic Mixer Shower - £199.95

If you need further help creating an on trend bathroom with accents of grey, visit our Glasgow or Aberdeen showroom to view our displays and chat with our bathroom experts.
Stay social by following our Instagram, Facebook & Pinterest for the latest bathroom trends, inspiration and news!