Posted by Gemma Paton 14th Apr 2020
For most families in the UK a shared family bathroom is the norm, making this space the hardest working room in the home. From first thing in the morning to last thing at night, everyone relies on the bathroom, so when designing this space, consider incorporating our top family bathroom must-haves.
Bathroom Storage
The most important must-have in a family bathroom is storage space. From toiletries, to bath toys, medicines to spare toilet rolls, storage solutions are a vital consideration. Bathroom Vanities are multipurpose, acting as both a Basin and storage facility. The Wholesale Domestic Bathrooms Napoli Collection has a range of floor standing or wall mounted vanities in various sizes to suit all different types of bathrooms. Alternatively, if you are lucky enough to have extras space to fill, go for a separate storage facility such as a Tall Bathroom Storage Cabinet.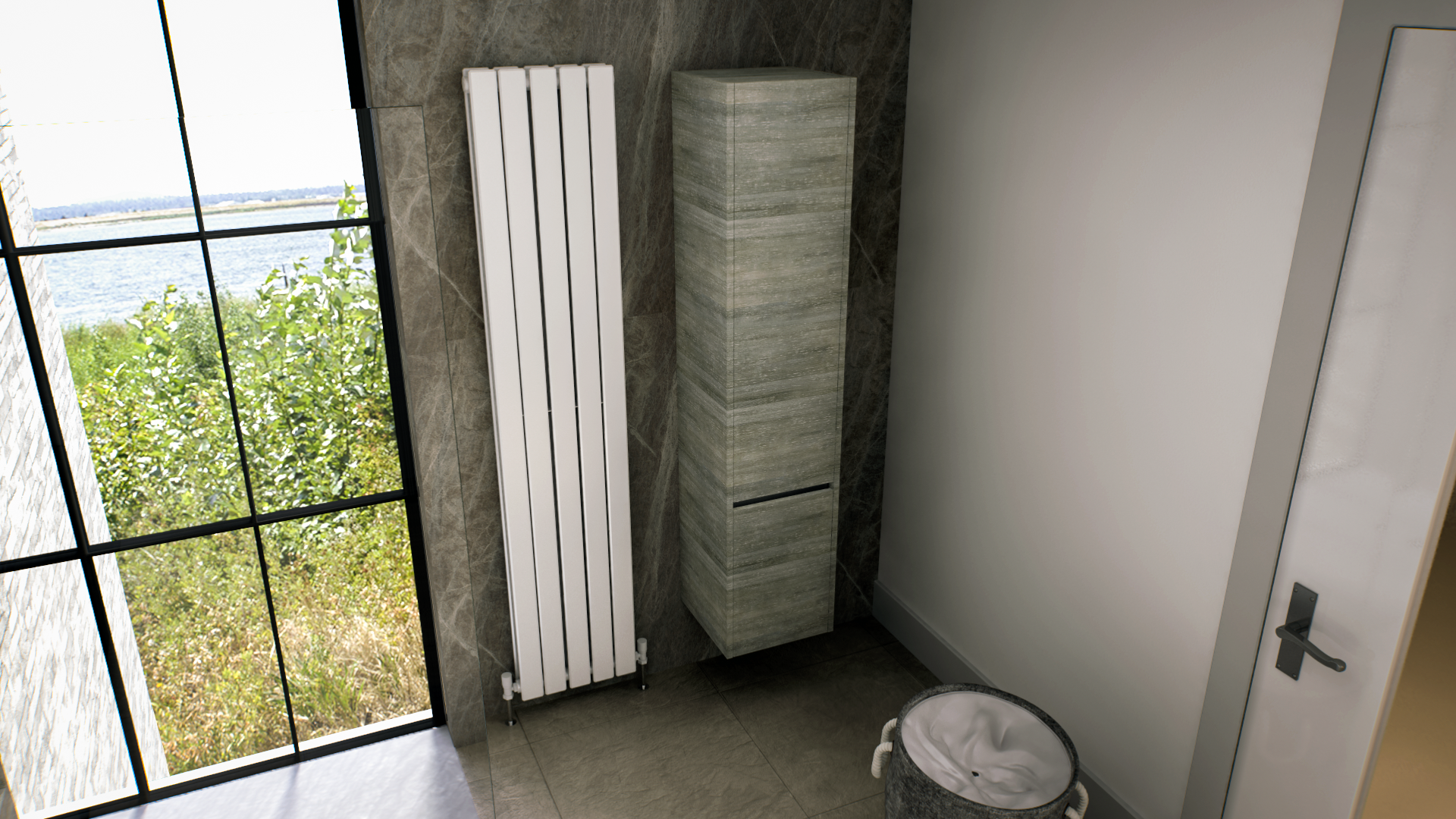 Featured Product: City Molina Ash 2 Door Tall Unit
Child friendly Solutions
If you have young children at home, the choices you make when designing your bathroom have to be extra considerate. We suggest selecting a Soft Close Toilet Seat over a standard. Soft closing seats not only sidestep that annoying clattering sound, but also avoid accidental trapping of little fingers.
For smaller kids versus taller adults, choose a slide rail kit. At Wholesale Domestic, our Rigid Riser Thermostatic Mixer Showers come with both a drench head and a handheld showerhead. Using the slider rail, you can move the handheld showerhead to the ideal height, perfect for the smallest to the tallest member of the family.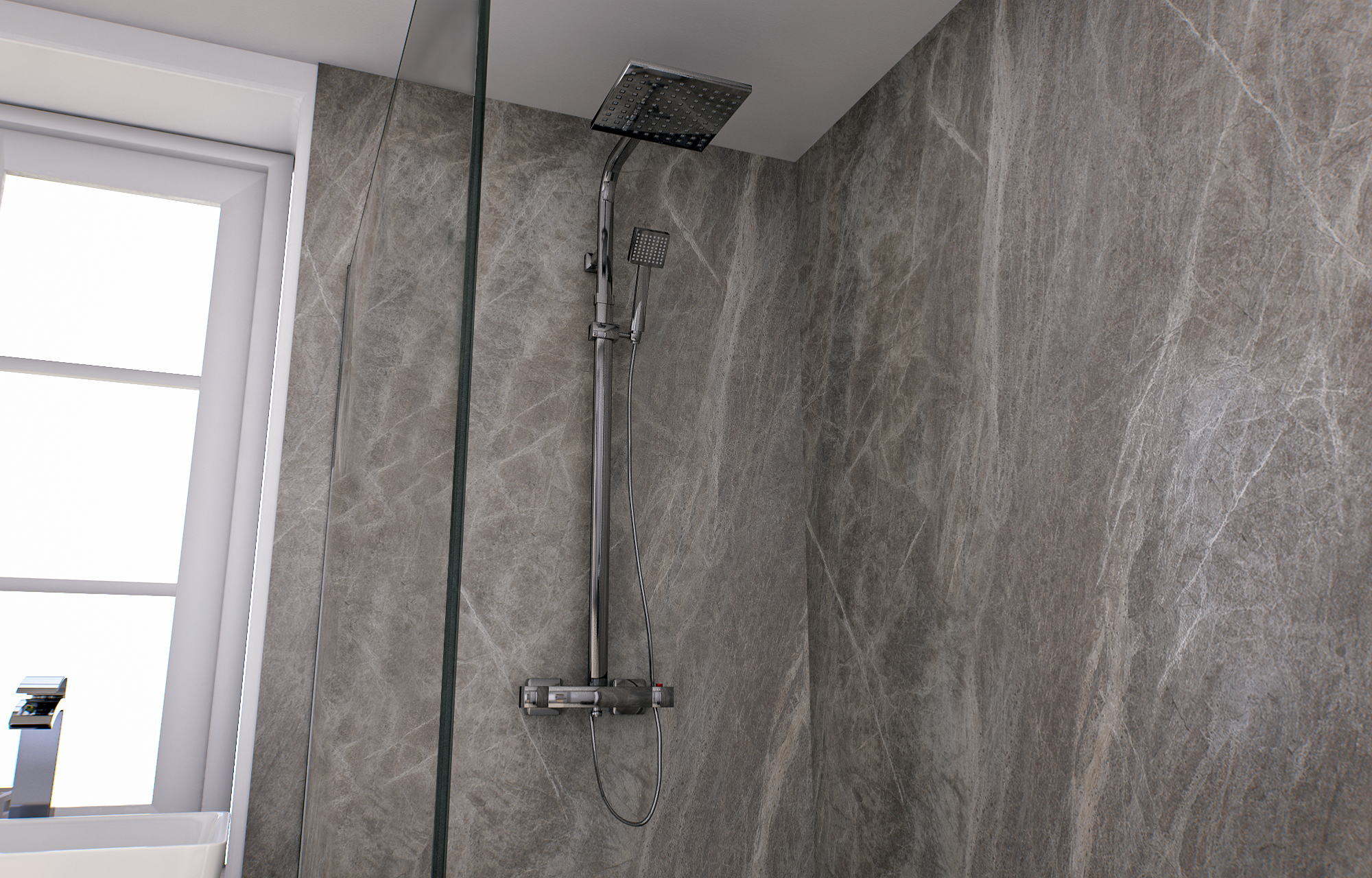 Featured Product: Gamma Thermostatic Mixer Shower
Large Heated Towel Rail
A family of 4 can go through an obscene amount of towels per week, with said towels ending up lying on the floor or piling up. To reduce this, we suggest incorporating a large heated towel rail into your bathroom design, which will keep your towels warm and dry, helping them last that little bit longer.
The Pizarro Black Nickel 1600 x 500mm Heated Towel Rail is affordable and stylish, with 28 bars providing ample hanging space. There are two variations of the Pizarro, a standard that works off your central heating system, or an electric which works off your electricity.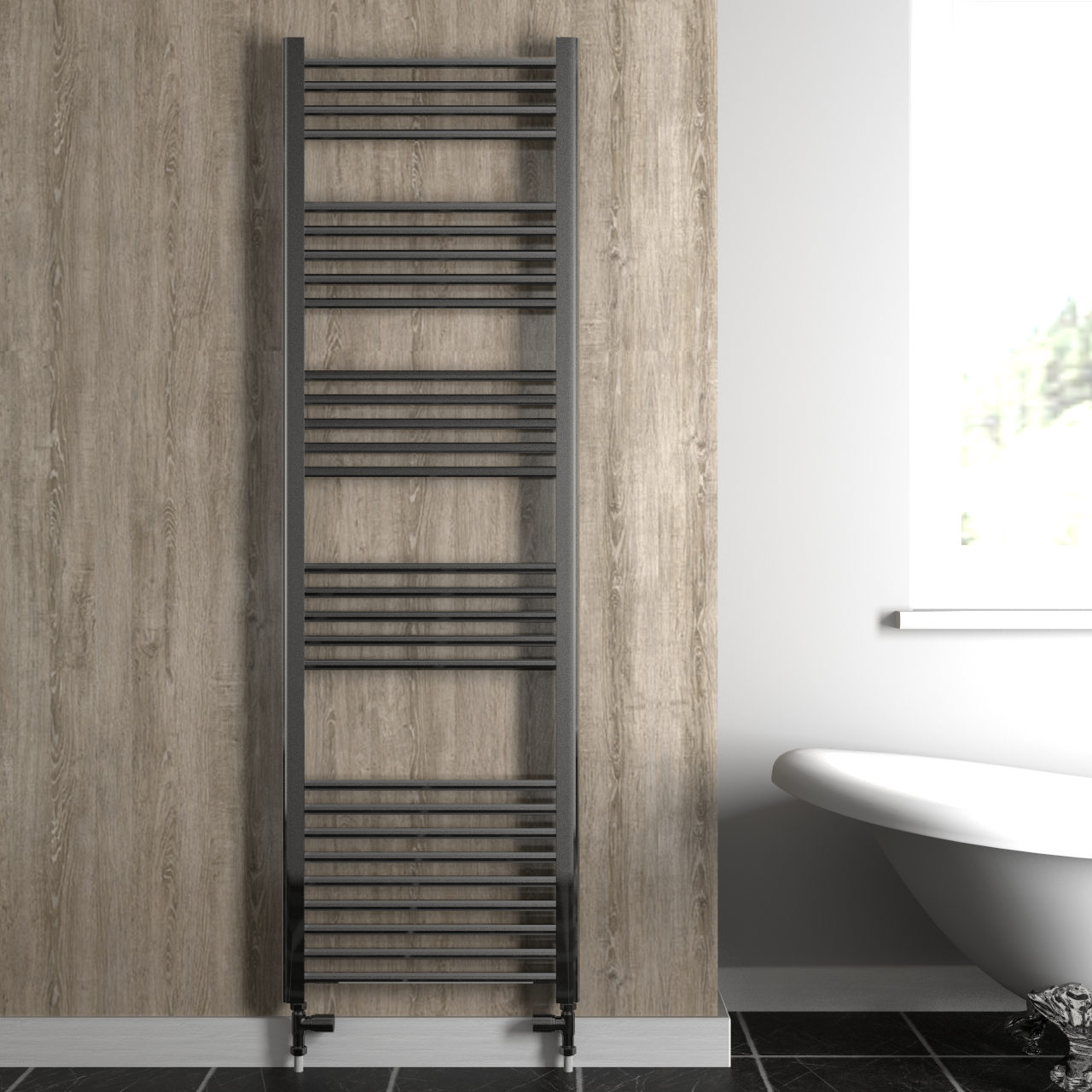 Featured Product: Pizarro Black Nickel Heated Towel Rail
Jack & Jill Style Double Basins
If you have the space, a double basin vanity is perfect for a family bathroom. Meaning no more fighting for who gets to brush their teeth first – as if that happens when the kids are about.
To create a Jack & Jill effect, easily position two basin vanity units side by side, choosing between either a built-in basin or a counter top, depending on the aesthetics of your bathroom style.
If you opt for a counter top basin, pair this with a luxurious high-rise tap such as the Cubix Waterfall – stylish yet functional.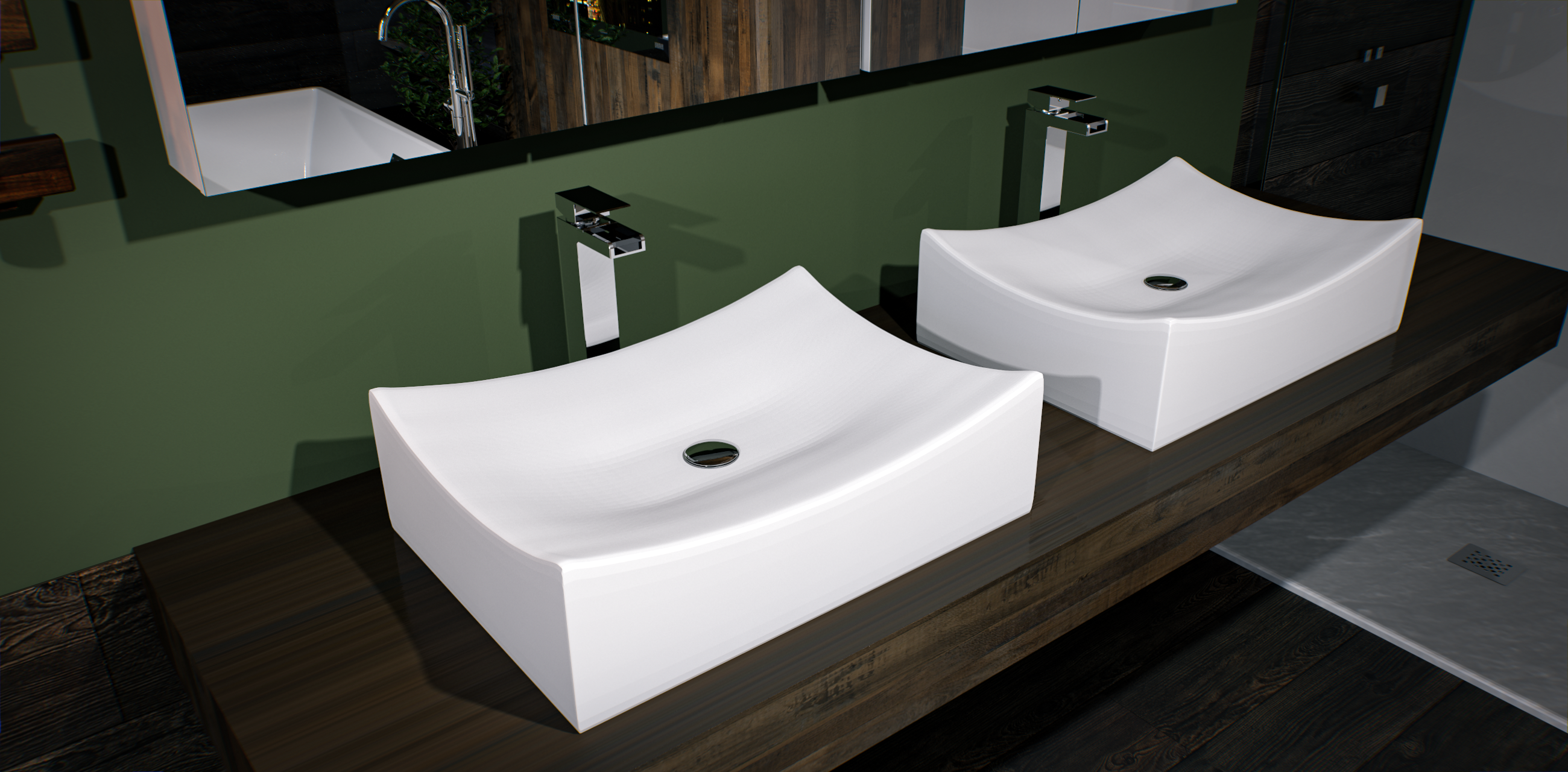 Featured Product: Silves Counter Top Basin
Stay social by following our Instagram, Facebook & Pinterest for the latest bathroom trends, inspiration and news!