Posted by Sarah Kielbasiewicz 31st May 2018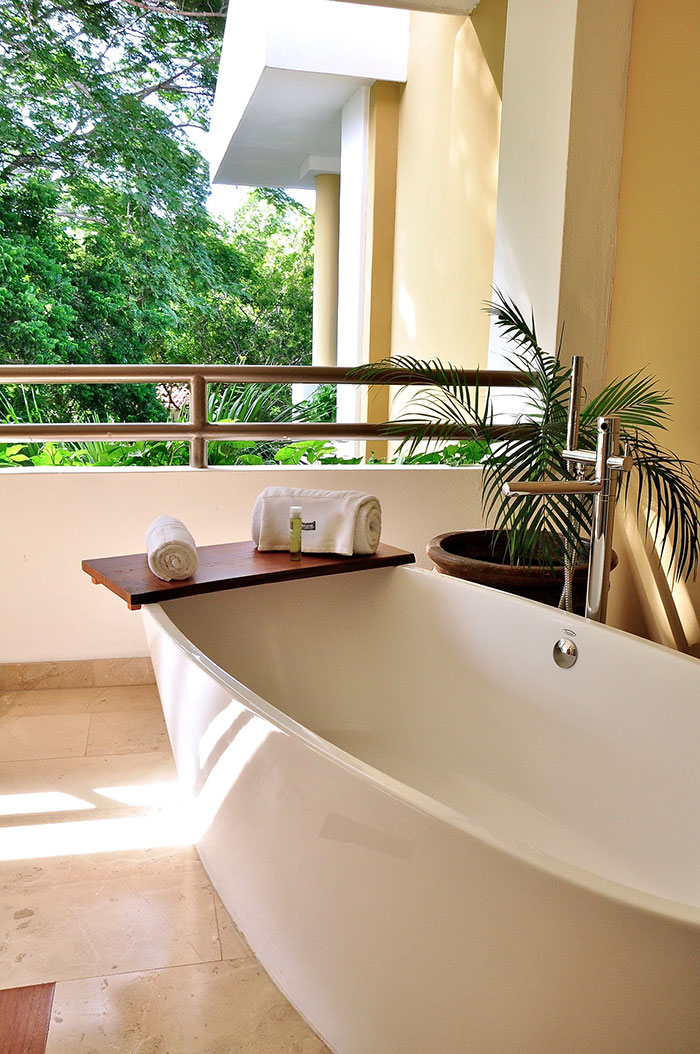 Spa bathrooms have become a big trend this year. Gone are the days of bathrooms being purely functional; nowadays, many of us want our bathrooms to be relaxing spaces where we can treat ourselves and escape our daily stresses. So, without further ado, here's our top tips for creating a spa-inspired bathroom.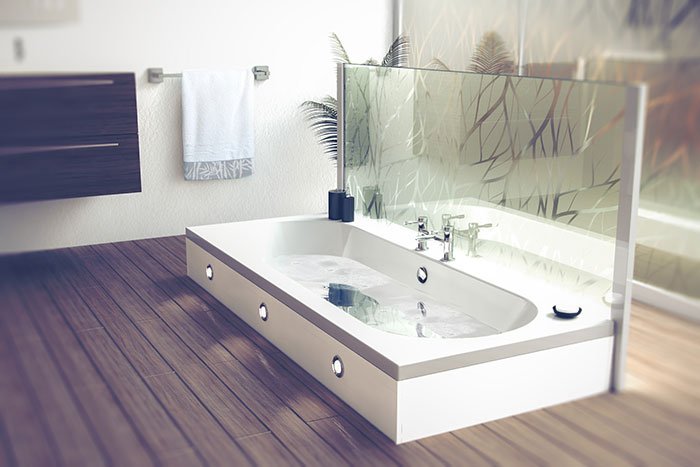 Whirlpool Bath
Relaxing in a whirlpool is a quintessential part of the spa experience, and adding a whirlpool bath is a great way of adding a luxurious and relaxing atmosphere to your bathroom. A whirlpool bath might sound extravagant, but it's actually a much more accessible option that you might think. Most Wholesale Domestic baths can be made into a whirlpool bath, including single-ended, double-ended and even shower baths, so you can have the option of a whirlpool even if you only have space for a smaller bath.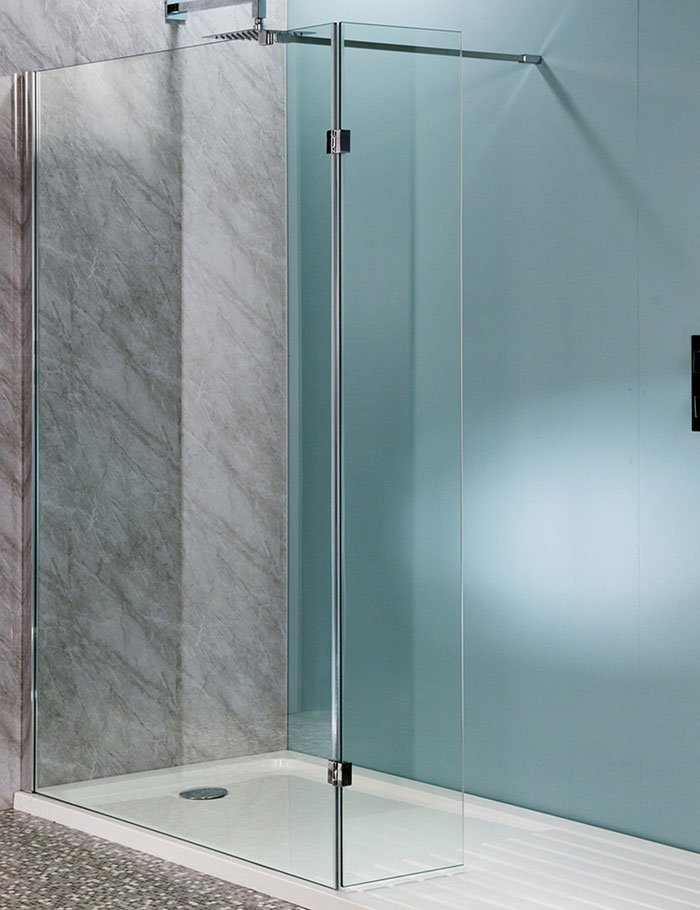 Walk in Shower
While a bath might seem like the obvious option for creating a spa-inspired bathroom, there are other options for those who don't have enough space, or simply don't fancy one. Walk in shower enclosures are a great option for creating a spa-like bathroom. A walk in shower gives lots of extra space for a luxurious feel.
While any shower would work with a walk in enclosure, a shower panel is a perfect option for creating an opulent, spa-like atmosphere. Most shower panels feature a rain-effect shower head, which give a truly luxe feel. Shower panels also feature body jets, which are perfect for the ultimate relaxing shower.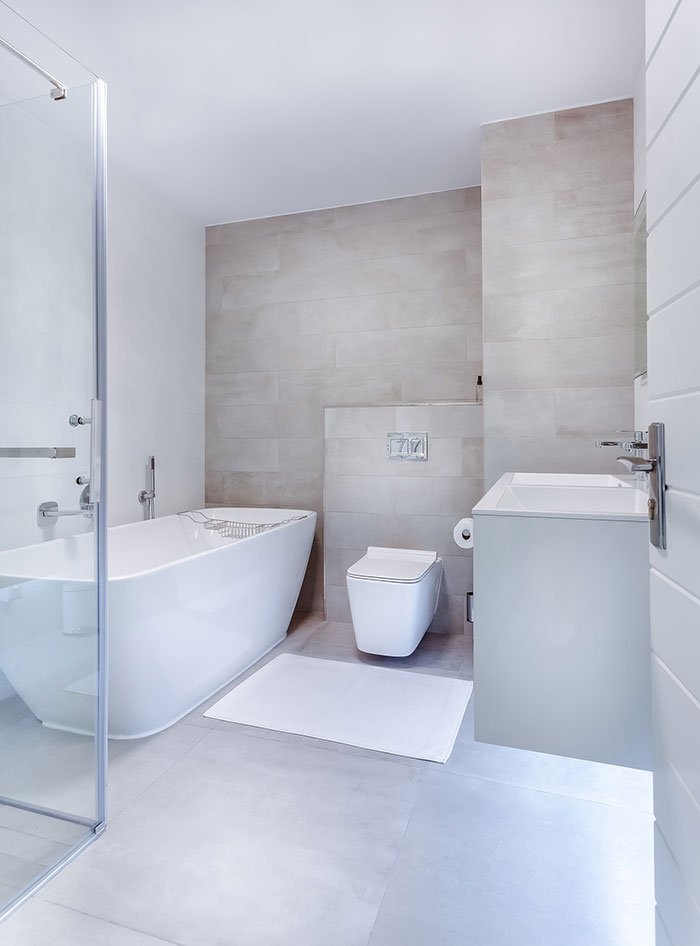 Calming Colours
Décor is an important factor to consider when creating a spa-inspired bathroom. The best way to create that tranquil, spa-like atmosphere is to go for calming colours. If you have a bathroom with plenty of space, soft colours like duck egg blue or taupe can have a soothing effect, while also creating a stylish look. If you're not into colour and prefer to keep things neutral, a cream or beige shade can be a great option. It's a great option for small bathrooms, in particular, because the light colour creates the illusion of space. However, cream is much less harsh on the eye than white and helps to keep a peaceful atmosphere in the room.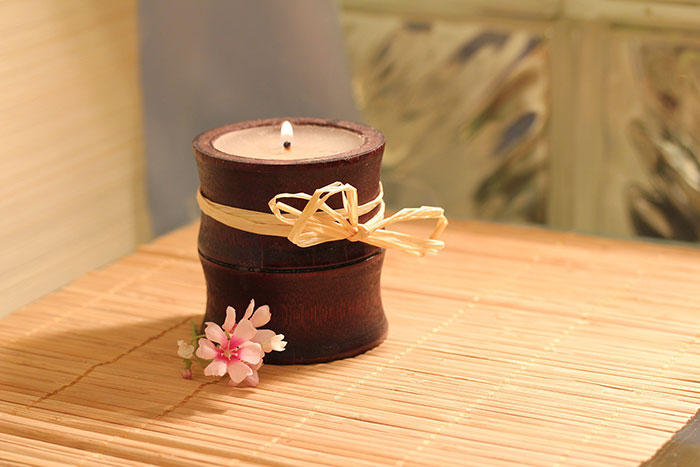 Soothing Lighting
When creating a spa-inspired bathroom, it's vital to make sure that the lighting adds to the soothing atmosphere. Dimmable lights are useful for creating the spa-like feel as and when you want it; you can have them turned up for regular use, or dim the lights to create the perfect calming environment.
Scented candles are also excellent for adding to a spa-inspired bathroom. They create a diffused light that adds to the relaxing tones of a spa bathroom. You could also choose aromatherapy candles for extra relaxation.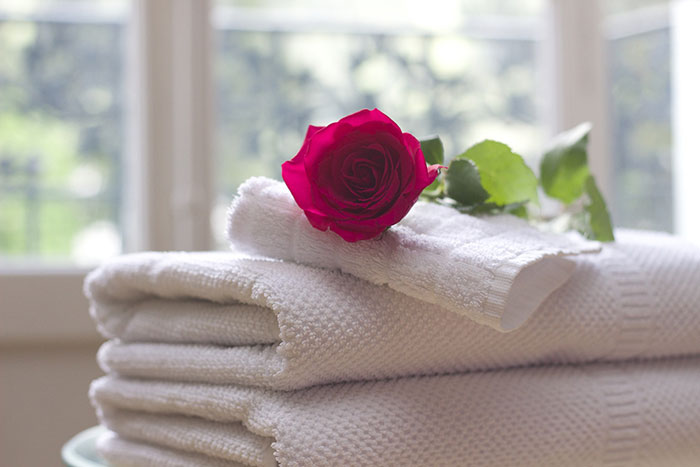 Add Some Music
Playing soothing background music is a great way to create a relaxing atmosphere; there's a reason that spas always have that twinkly music playing in the background! Bluetooth mirrors are a great way of playing music in your bathroom; you can connect them to your phone to play your playlists, without needing to risk taking your phone into the bathroom. There's nothing relaxing about worrying your phone is going to fall in the bath!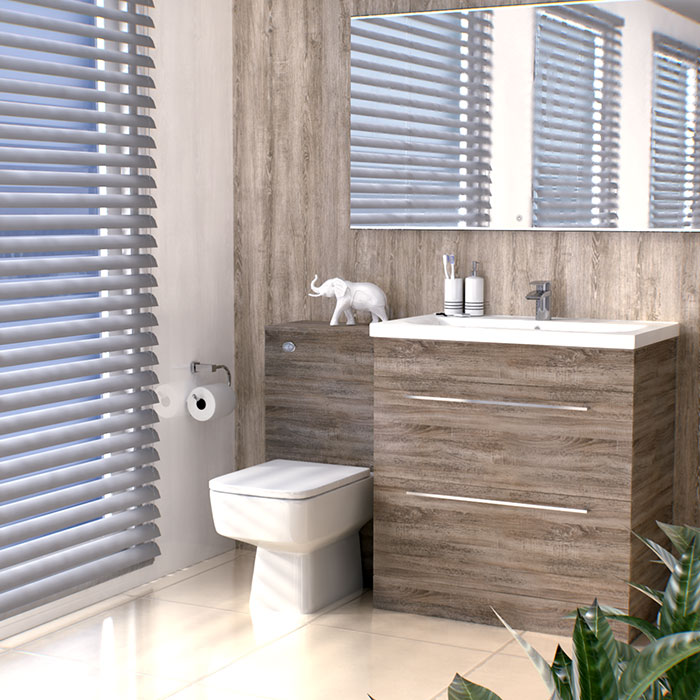 Banish the Clutter
Keeping your bathroom neat and free of unnecessary clutter is great for creating spa-like vibes in your bathroom. Add in furniture with extra storage space, like a vanity unit or mirror cabinet, to keep the clutter at bay and out of sight.
What do you think? Would you add any of these spa-inspired ideas to your bathroom?