Posted by Kristin Kudeva 11th Jan 2023
Sharing a bathroom with your partner can be a minefield, filled with arguments and pointless bickering about who left the cap off the toothpaste. In all honesty, the ideal solution to avoid conflict here is probably to have separate bathrooms. But alas, not all of us have the option of individual bathrooms. If you have no choice but to share with your partner, there are a few ways to make things a bit more harmonious. So, with that note, here's our top tips for creating the perfect his and hers bathroom.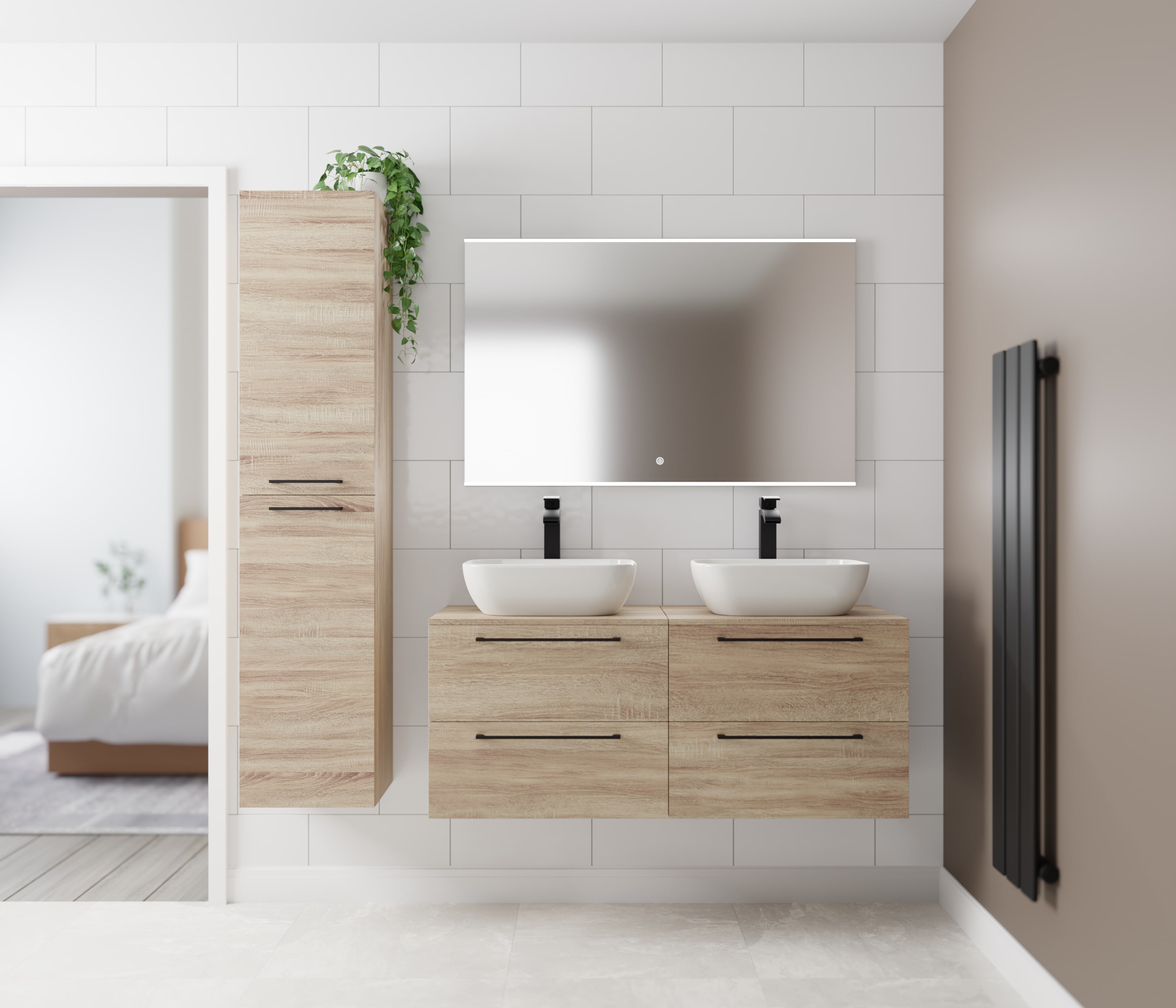 Double Basin
A double basin is a great option for those of us who find themselves bumping into their partner during busy mornings. They're trying to brush their teeth; you're washing your face; you bend heads at the same time and suddenly you've got toothpaste in your hair. It's not the best situation.
If you and your partner have to get ready at the same time in the morning, but don't have the luxury of multiple bathrooms, adding in a second basin can be a useful option that will save a lot of hassle. A double vanity unit with counter top basins is a great option that will give some extra storage space and add a luxurious look. Alternatively, you could opt for separate basin vanity units to give each of you your own bathroom space.
If you lack the space for large basin units, wall hung basins are a great alternative. You can add in two wall hung basins to give each of you your own space, without making the bathroom look small and over-cluttered.
Separate Toilet Room
A separate room for your toilet might seem like an outdated concept, but actually, your grandparents might have been onto something. Keeping your toilet separate from the rest of your bathroom can be very useful for couples (or anyone who has to share their bathroom, for that matter!). We've all been there: your partner is taking an age to brush their teeth, you're yelling through the door 'Can you hurry up, I really need in!'. You feel tempted to just go in and do what you have to do anyway, privacy be damned. A separate toilet room is looking pretty good right now, isn't it?
Aside from the convenience of being able to use the bathroom at the same time, keeping your toilet separate could actually be beneficial in terms of hygiene. Keeping your toilet in a separate room will keep those germs contained, as well as stopping any unpleasant odours from polluting the rest of your bathroom.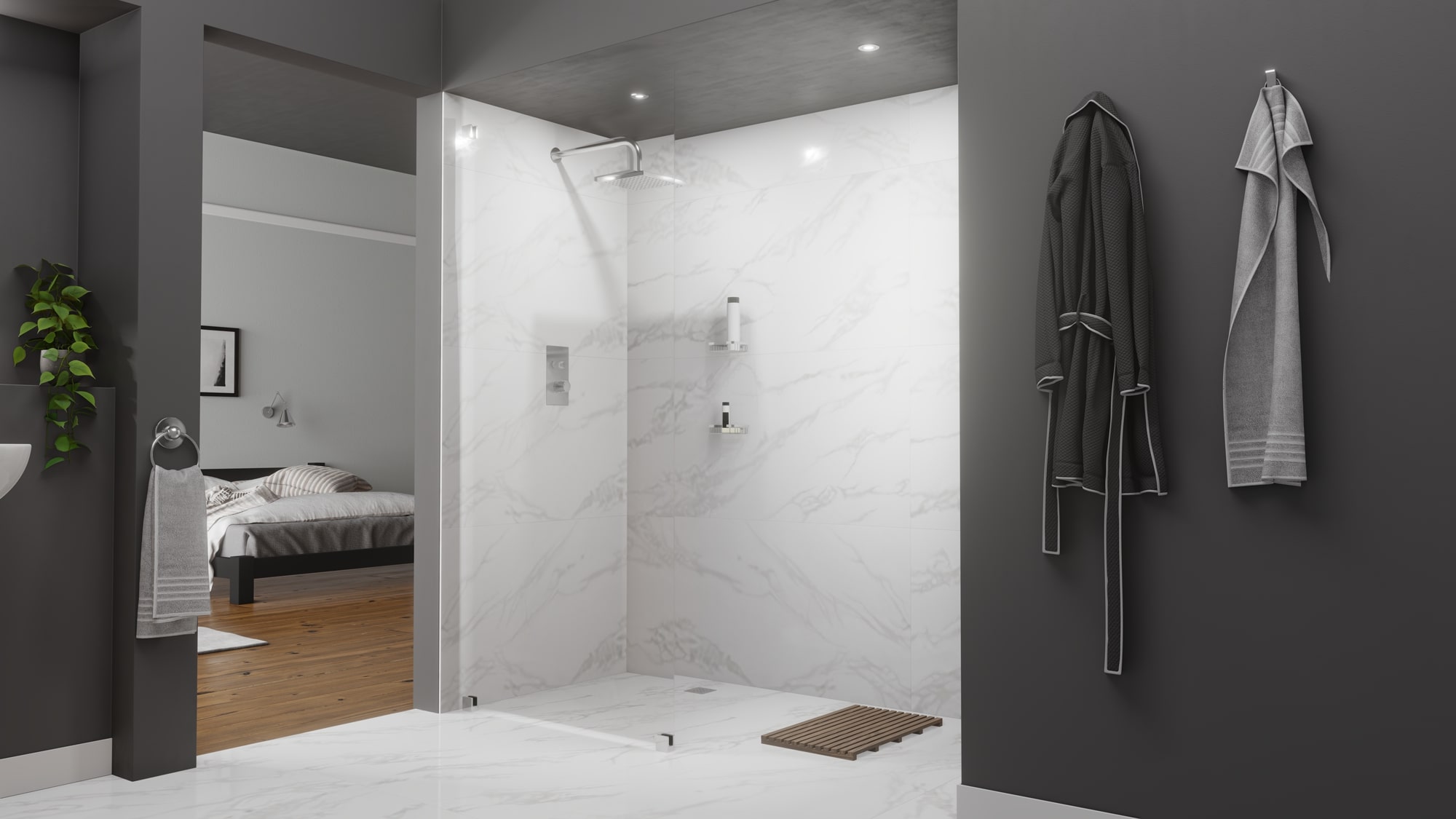 Double Walk in Shower
If you and your other half are getting ready at the same time in the morning and are pushed for time, showering together is sometimes the only option. Showering together always sounds fine in theory, but the end result usually consists of one person hogging the shower head, while the other person shivers behind them.
The solution? Opt for a spacious walk in shower and add two shower heads instead of one. If the space allows, you could even create semi-separate showering areas within one enclosure.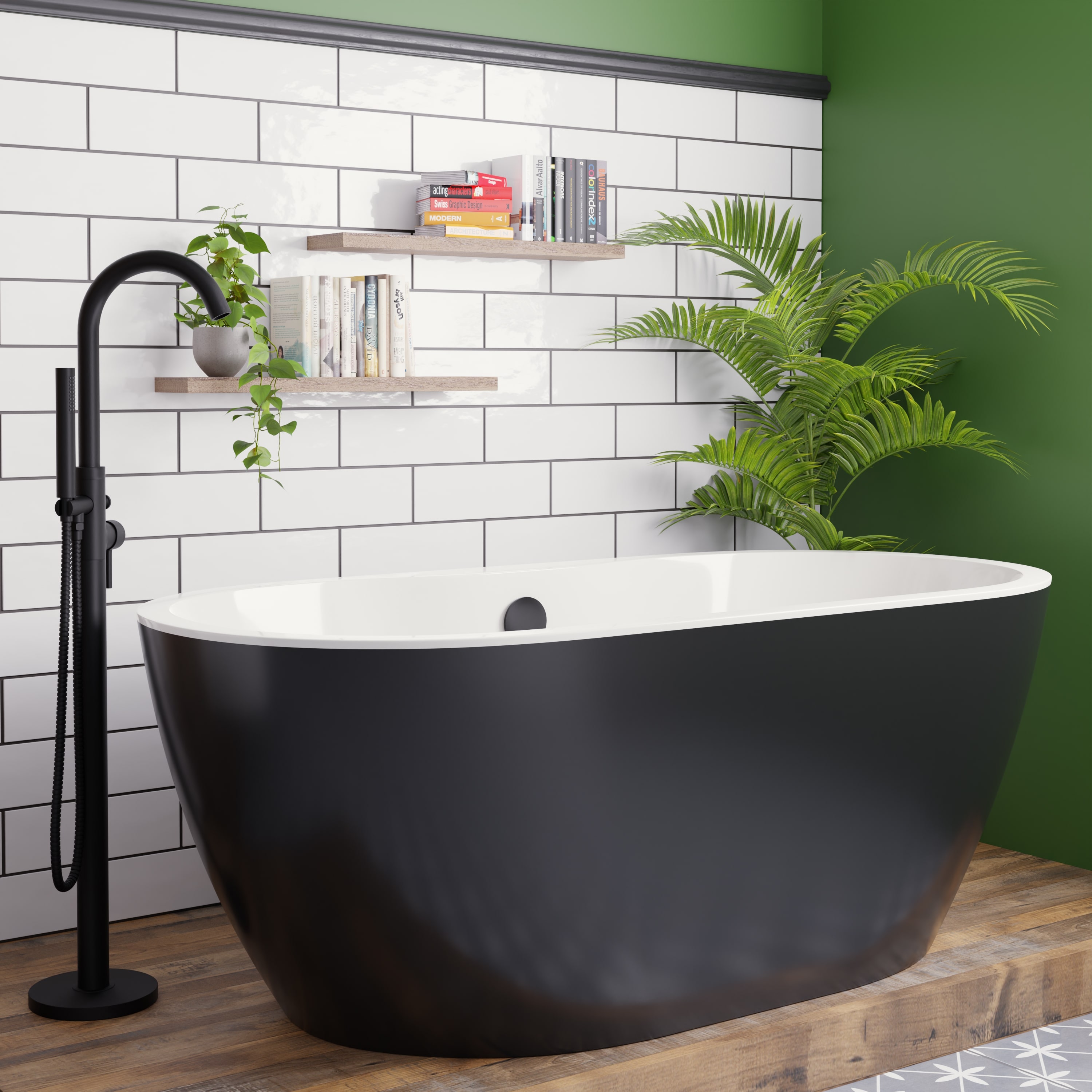 Double Ended Baths
If you and your partner like to bathe together, you are probably familiar with how uncomfortable the experience can be in a traditional single ended bathtub; one of you inevitably gets the dreaded tap end of the bath, making it impossible to relax your head and enjoy the experience. Plus, standard single ended baths can be short on space for the two of you, especially if you are taller.
To make the experience comfortable for both of you, opt for a double ended bathtub which has the taps, overflow, waste and plug hole all situated in the middle of the bath, so no one ends up with the aforementioned "tap end". Furthermore, in double ended bathtubs both ends are sloped, allowing you to truly relax and unwind.
If you have the space, choose a double ended freestanding bath such as the Florence White 1550mm x 745mm Double Ended Freestanding Bath which offers a luxurious and spacious bathing environment for two people. However, if space is an issue, a double ended back to wall option such as the Palermo 1500mm x 740mm Square Double Ended Freestanding Back to Wall Bath may suit you better.
Neutral Colours
If you and your partner have ever delved into the world of home renovation, you might have gotten into some kind of debate about colour scheme. It can be tricky territory when you and your partner have different tastes. Compromise by settling on a neutral colour scheme and adding in accessories in your colour of choice.
For example, in terms of tile options, you could go with classic, crisp white tiles such as the Matt Flat White 25cm x 40cm Ceramic Wall Tile. Alternatively, the High Definition Parallel Light Grey 30cm x 60cm Ceramic Wall Tile is a modern tile solution in a neutral light grey colour which can easily blend in most bathroom interiors.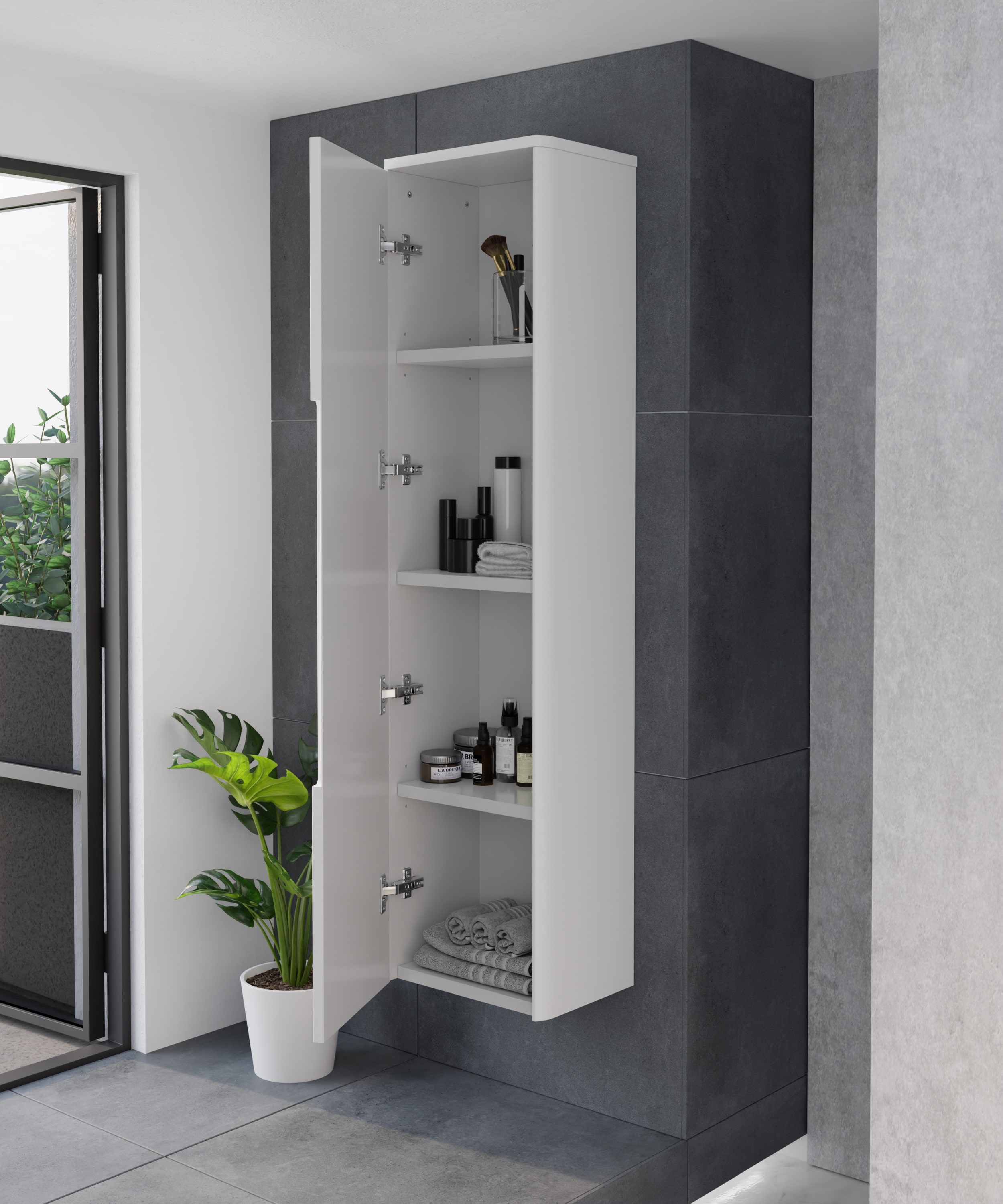 Storage Solutions
The key to sharing a bathroom with your partner is to keep it neat and tidy for a stress-free environment. One of the main things in the bathroom that can cause arguments between couples is disorganised clutter. 'Why have you left your shampoo there?' 'Why is your towel on the floor?' 'Who needs this many face masks?!' (Okay, that last one might be just me.) Make sure to choose units with plenty of storage space so you can keep everything tucked away and out of sight. If you have space for it, opt for individual storage units so, you can each have a place to store all your essentials without getting them mixed up.
For example, the Hudson Reed Quartet Gloss White 1440mm 4 Drawer Wall Hung Double Unit with Sparkling White Worktop provides ample storage space, thanks to its two soft-closing drawers, and is available in a variety of colours and sizes to suit any requirements. This makes it a great choice for busy bathrooms that needs practical yet stylish solution.
So, that was our tips for designing the perfect his and hers bathroom. Would you try any of these ideas?
For more bathroom tips, make sure to sign up to our newsletter below!