Posted by Francine Flanagan 4th May 2017
As house prices rise again, more and more people are struggling to afford the space that they crave. The average bathroom is only 6 x 6 square feet, and that means that a lot of people are really questioning what they have space for. Do you get rid of your bath in favour of a spacious shower? Or do you get the bath you've always dreamed of, sacrificing the speed and efficiency of a shower? The debate is undoubtedly a tricky one, but no matter how small your bathroom is, you needn't have to compromise for one solution over another.
Really, it all comes down to the size of your bathroom. Follow our tips and tricks to ensure you get the absolute most out of your new bathroom. Ready? Here's how to do it…
Big Bathrooms
If you've been blessed with a big bathroom, then you don't really need to worry about how you'll fit both a shower and a bath into one space. You'll be able to easily design a room that features a separate shower enclosure and bath, or even a freestanding bath if it takes your fancy. Just remember to consider the shape of your room, and choose products that will complement the space. However, you could follow the ideas below if you want to create extra floor space and subsequently a more spacious environment. Got it?
Medium Bathrooms
Some of you with medium sized bathrooms, might need to compromise a little. What do I mean? Well, you might not have quite enough space to enjoy a separate bath and shower. In this instance, I'd recommend that you take a look at our tips for a small bathroom below, okay?
Small Bathrooms
If you're one of the many that have a small bathroom, then there's a few tricks that you'll need to employ if you don't very much feel like a sacrifice. Some people decide to ditch the bath altogether, in favour of a lavish shower enclosure. Perhaps instead of starving yourself from a solution that you know you'll eventually miss, you should opt for something that will allow you the luxury of both? It's not possible you say, but my friends, I'm happy to report that it is!
If you decide to keep bath and shower possibilities in your small bathroom, often the best option is a modern shower bath. This clever solution provides you with a full size bath to relax and unwind in, along with the ability to shower in the same space (not at the same time obviously, that would just be weird, right?), providing your room with an efficient two-in-one route. A shower bath is bigger at one end, which offers you a luxurious showering environment (compared to a normal straight bath). Perfectly sized for small bathrooms, this genius solution allows you the luxury of both options without the need to compromise.
We have a huge range of sizes and styles available to help you create the ideal cornerstone to your new multi-functional bathroom.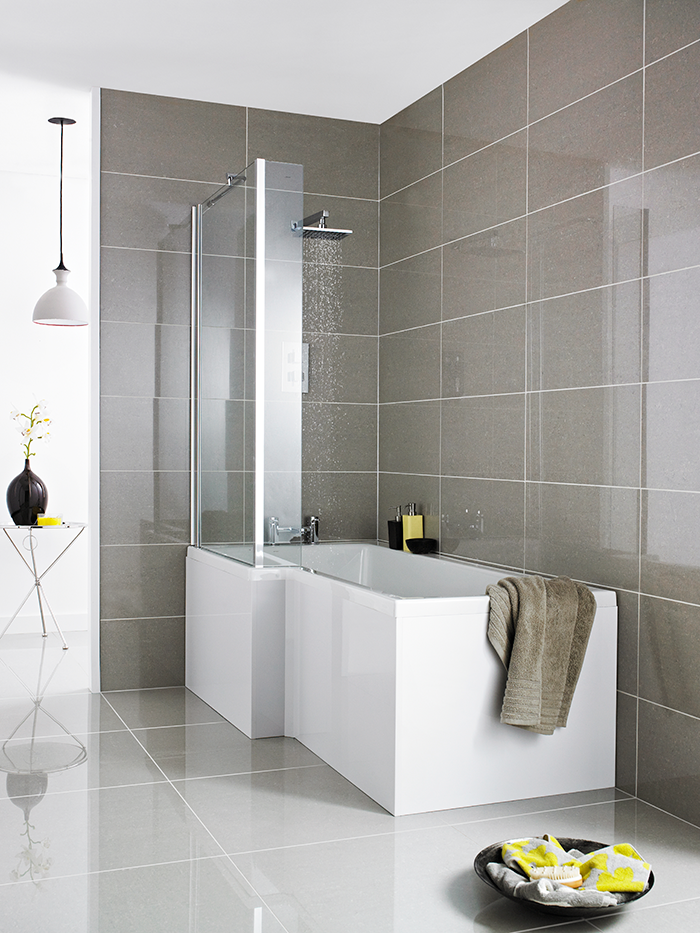 Alternatively, you could opt for a standard bath and add a shower screen to create a similar idea. There's no right or wrong answer here, it all comes down to your personal taste and design style.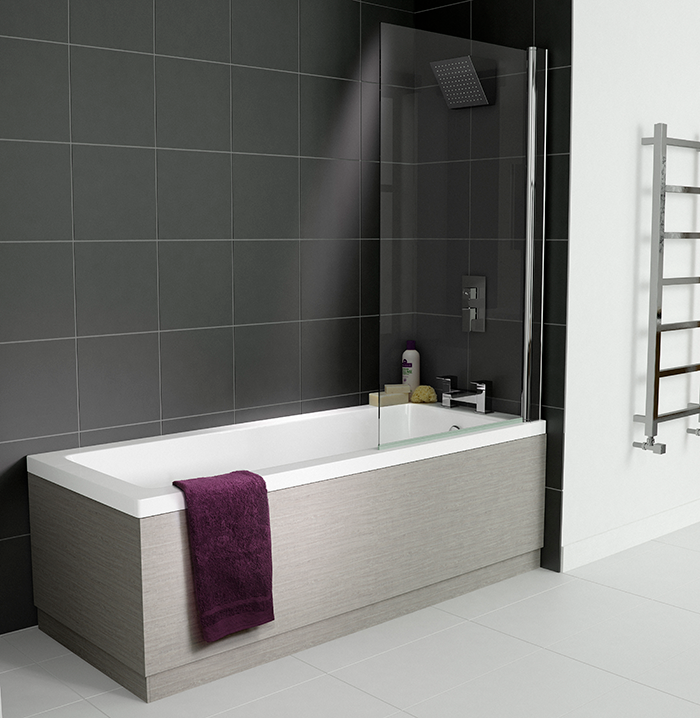 Designing a new bathroom can be a complicated business, but if you take your time to really consider your current needs, and potential future needs, you shouldn't have any regrets. The best advice I can give you is to never settle! Never decide to remove your bath if you know you'll miss it 4 weeks down the line. It's your home, it needs to be practical for your specific needs, and remember what's good for one person, isn't always the answer for another.
If you're still feeling a bit out of your depth with what to do with your new bathroom, feel free to give us a call to discuss your options on 0344 809 4249 or send us an email at [email protected]. Catch you all next week!