Posted by Sarah Kielbasiewicz 8th Jan 2020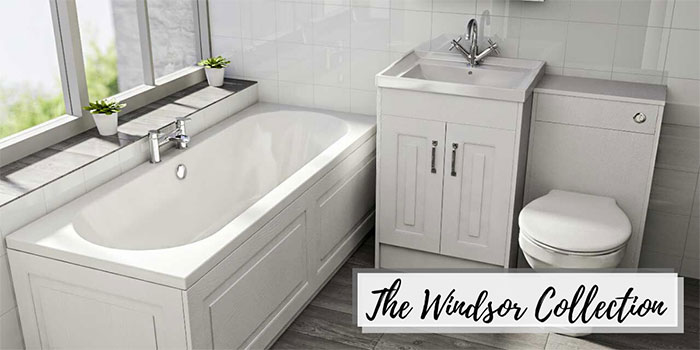 Say hello to the Windsor Collection, our beautiful range of traditional furniture, which takes a modern twist on that unequivocally classic "old fashioned" look.
The Windsor Collection is inclusive of a wide range of products, allowing you to create a complete Victorian-styled bathroom, or simply select your favourite elements in conjunction with more contemporary pieces. We see this mix and match of styles becoming more and more prominent, especially as we enter into a new decade of shifting attitudes.
In terms of colour options, the Windsor Collection offers Traditional Oak, alongside our 3 newest additions; White, Stone Grey & Dark Grey. These 3 new hues have been added to the offering after detailed research into upcoming trends within home interiors, paired with longevity. The colours are representative of "wood effect", which gives the products that little bit of edge. We are also in awe with the shape of each product, with the prominent panelling creating a vintage-inspired feel.
In particular, we are in love with the Vanity Units. Not only are they aesthetically pleasing with their clever two-door design, but they also offer generous storage space for all your essentials. The Windsor Vanity Units are available in 3 sizes; 600mm, 800mm & 1000mm, perfect for any bathroom shape or size, with their sublimely shaped built-in ceramic basins included.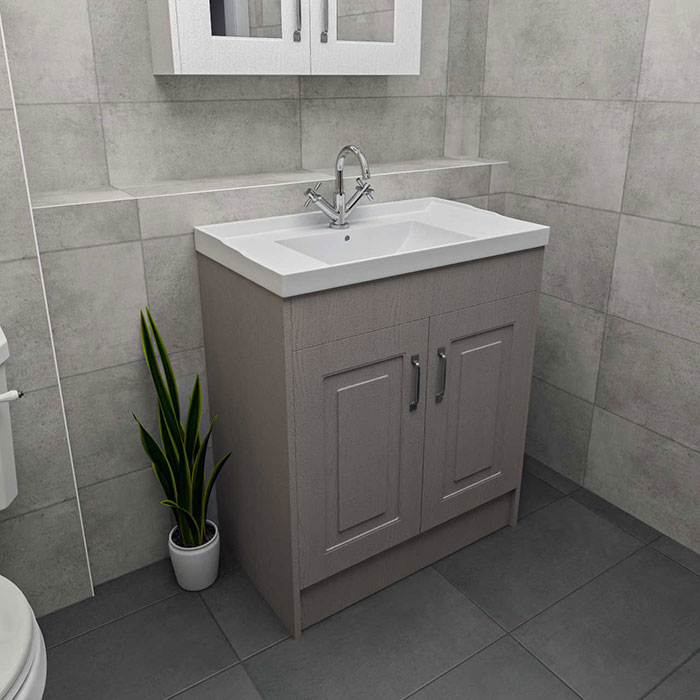 Windsor Traditional Stone Grey 800mm Vanity Unit
A key item, which is imperative to any bathroom design, is the Toilet, and within the enchanting Windsor Collection, you are utterly spoilt for choice. Firstly, we have the Close Coupled Toilet with soft close seat. This option is ideal for those looking for a strikingly beautiful toilet, which can be easily fitted within the main bathroom, cloakroom or en-suite depending on your needs.
Alternatively, if you want to go full vintage chic, select a High Level WC. This option is a sophisticated staple from that iconic Victorian era – decorative as well as durable; the cistern sits over 2m high and includes a long chain to flush.
However, our favourite has to be the Back to Wall option & Toilet Unit, which works seamlessly alongside the Windsor Basin Vanity, available in Traditional Oak, White, Stone Grey & Dark Grey. You can choose to sit the Toilet Unit separate from the Vanity or together, creating a stunning combination unit.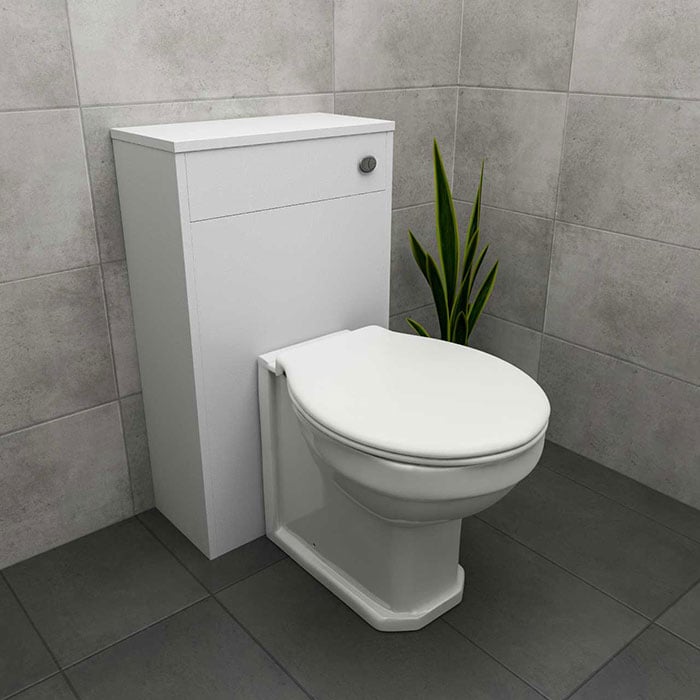 Windsor Traditional White Toilet Unit& Windsor Back to Wall Toilet
To finish off the look our Windsor Collection offers Mirrored Cabinets, a useful addition to any bathroom, combining both practicality with a chic design. Their timeless appearance works perfectly with a traditional bathroom, as well as look stunning within a more modern design.
Available in both single (600mm) and double (800mm) door versions, this handy solution is ideal for any bathroom in need of more storage space.
There is also a range of handy accessories to complete the traditional look including traditional toilet roll holders, soap dishes and robe hooks.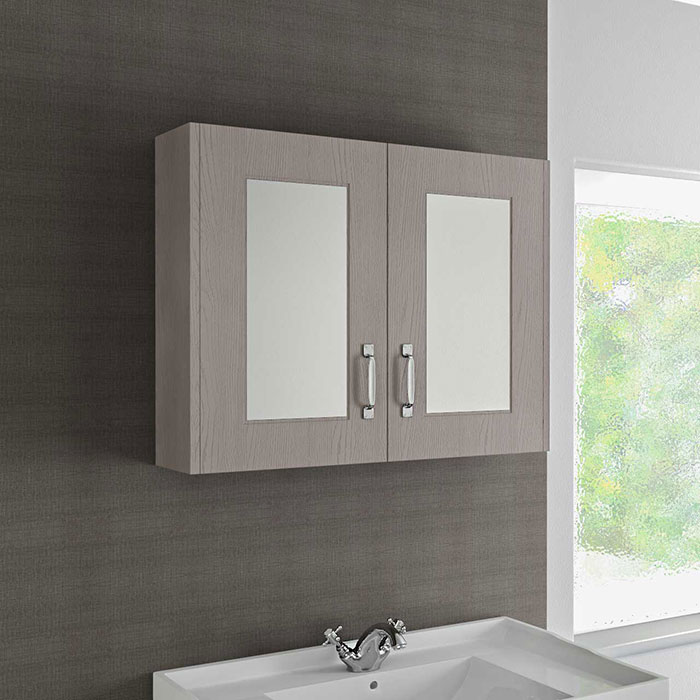 Windsor Traditional Stone Grey 800mm Mirror Cabinet
So whether you fancy pops of traditional elements within your bathroom style, or the complete package, the Windsor Collection has it all. Shop the Collection today.
Stay social by following our Instagram, Facebook & Pinterest for the latest bathroom trends, inspiration and news!