Posted by Gemma Paton 29th Sep 2020
At Wholesale Domestic Bathrooms, we love seeing what our customer do with their WD Bathroom products. We've picked our favourite few of the moment and showcased them within this blog. Comment below your thoughts. In addition, if you'd like to be featured, tag us on Facebook & Instagram!
Look at this luxurious bathroom oasis featuring our Florence Freestanding Bath designed by @jojo.mumma.xx. Oozing greenery, this bathroom feels more like a retreat instead of a bathroom you'd find in a standard home. Greenery in your home is not only beautiful but also good for your health. Plants release oxygen and absorb carbon dioxide, therefore proven to purify the air, allowing you to breathe in cleaner air. So next time you're looking to add to your bathroom space, look at natural plants.
However, back to the Florence. If you are looking at introducing a freestanding bath into your bathroom design, decide on your style. Are you looking to incorporate vintage-chic, or ultra-modern? The Florence Freestanding Bath is popular because of its modern style, curved edges and centred tap, as well as 4 varying lengths, perfect for any bathroom size.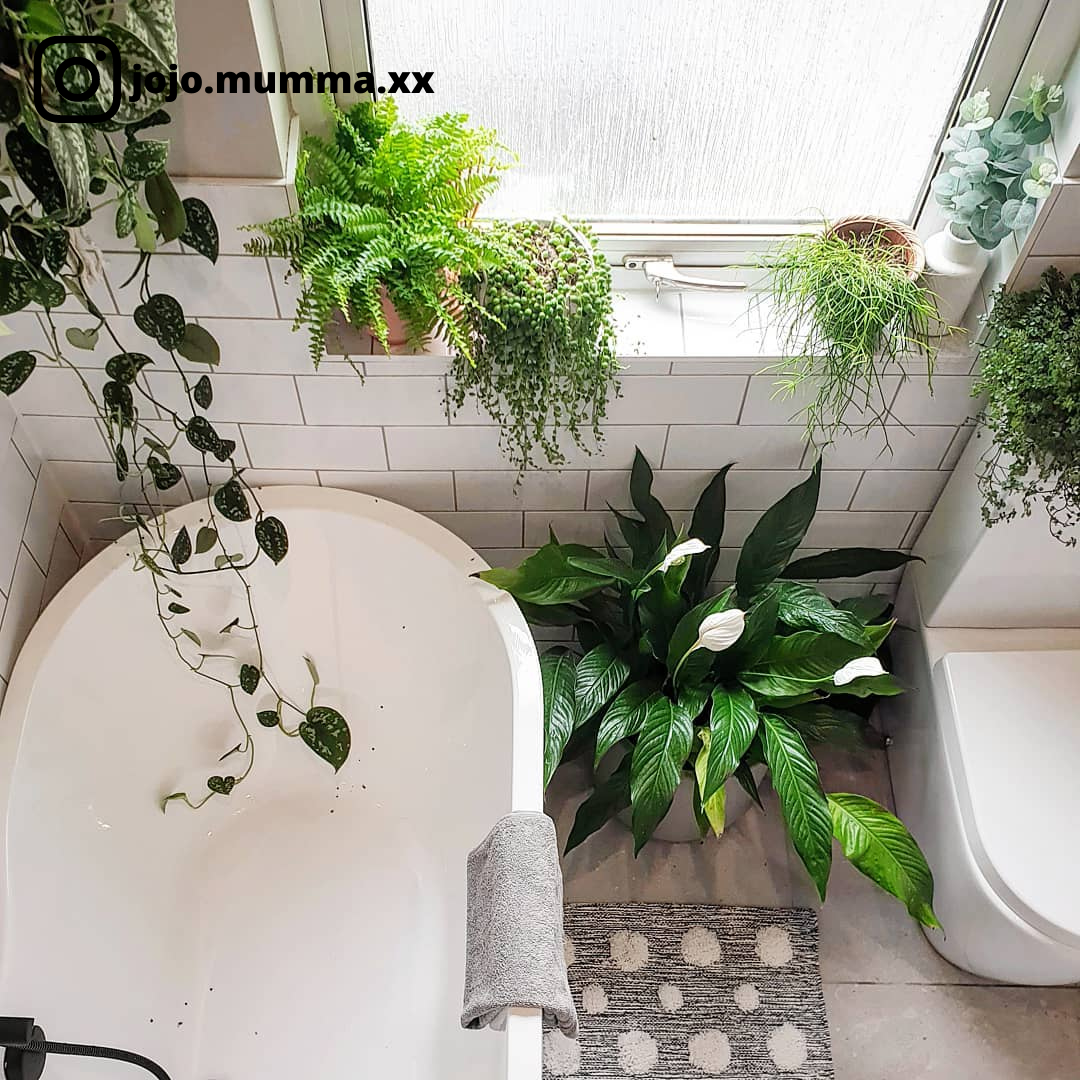 If you've got the space, when designing your dream bathroom, opt for a separate shower and bath, it's practical and if done correctly can be super trendy. Check out @renovationstyleand_error – this bathroom is absolute goals! However, our favourite element has to be the Black Glass Framed Shower Screen. Not only is it a practical element in a bathroom design, but it's also a stunning feature piece, acting as a striking talking point for any visitors.
Our Black Framed Shower Screens are available in 6 widths, from 700mm to 1950mm. We also offer side panels to help you mix and match to find the perfect shape for your bathroom.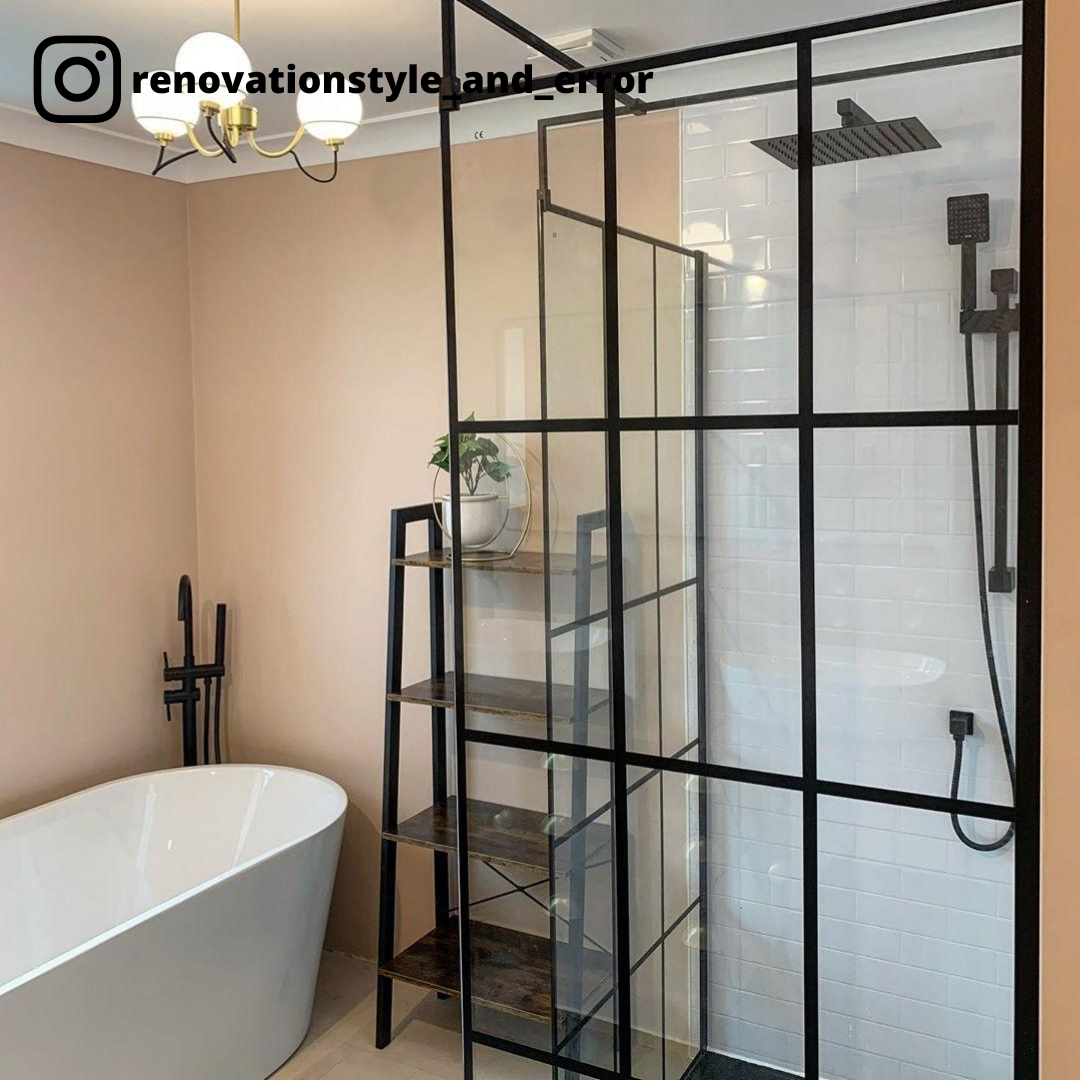 3. @plumb.squad
The Napoli Gloss White Floor Standing Vanity is one of our most popular products from our renowned Napoli Collection. You can either select a built-in basin or opt for a counter-top basin, as well as drawers or cupboard doors. The @plumb.squad have opted for the built-in basin with 2-drawer option, this gives adequate storage for even the busiest of family bathrooms. The @plumb.squad have paired the unit with the Sirus Close Coupled Toilet with soft closed toilet seat. A standard toilet with a bit of edge.

Shop Napoli Vanity Unit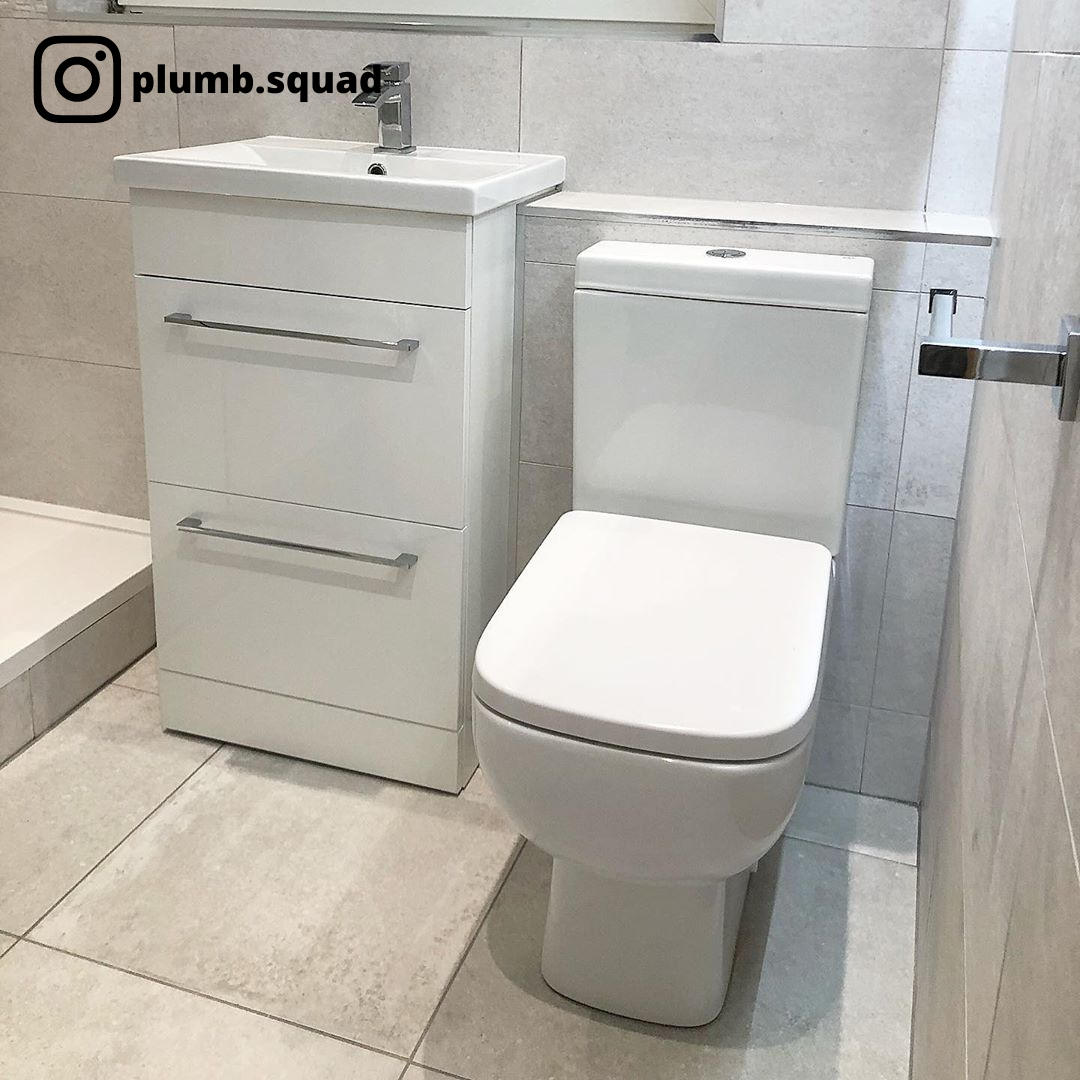 If you'd like to be featured tag us on our social channels, we'd love to see your finished bathrooms.
Stay social by following us on Instagram, Facebook, Pinterest & LinkedIn.