Posted by Francine Flanagan 26th Apr 2018
Wholesale Domestic are delighted to announce our second sport sponsorship of 2018. The news comes after the first race which took place at Knockhill Racing Circuit last weekend.
Director, Walter Toward decided to sponsor motorbike rider, Chris Scott, from Glasgow in a bid to expand Wholesale Domestic's reach into the world of sport.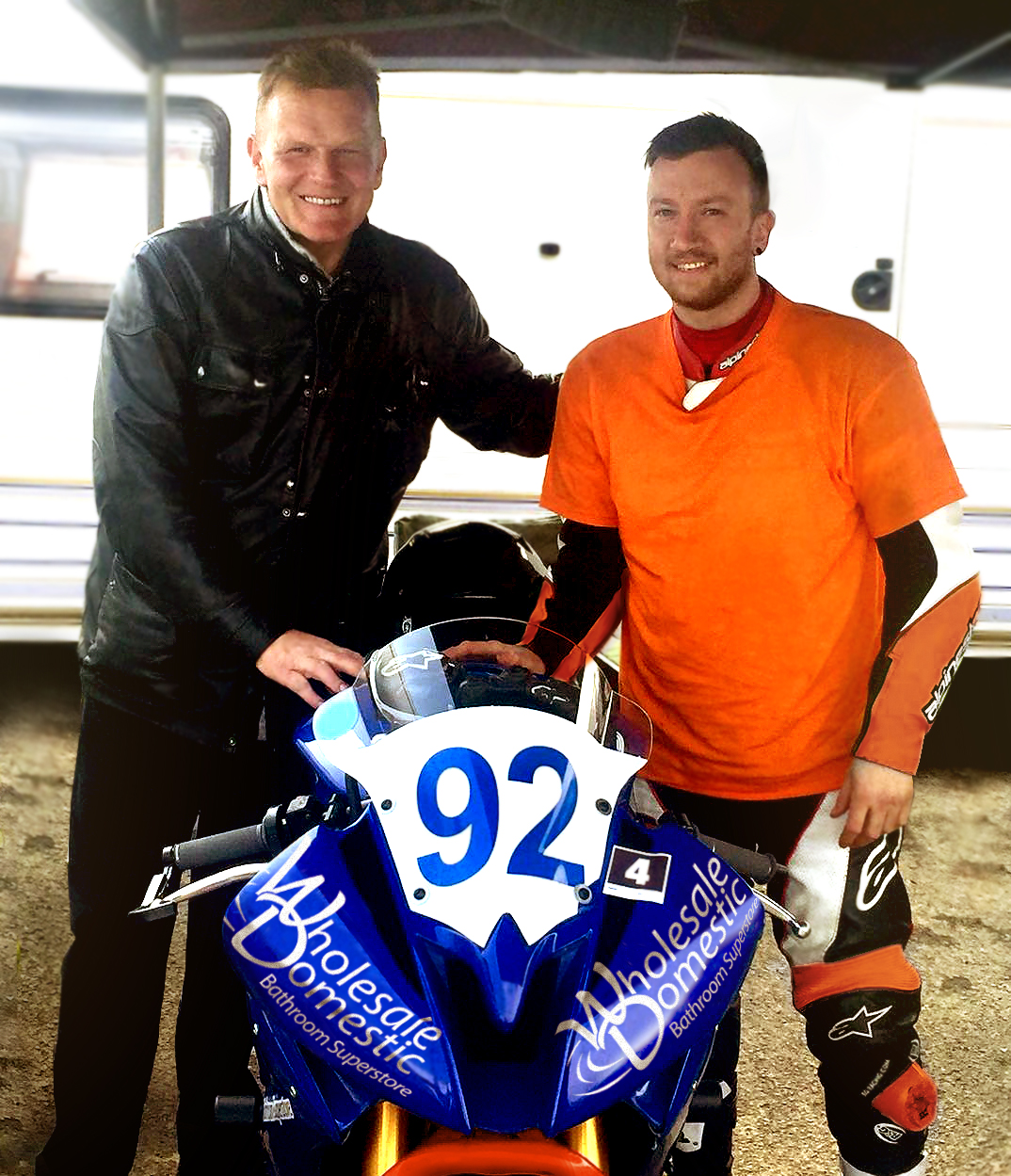 Impressed by Chris' first race, Wholesale Domestic are looking forward to seeing what the rest of the season brings for the rising star.
Chris, workshop controller at Porche Glasgow is delighted to be part of the new sponsorship and is excited to be finally pursuing his dream of racing.
When I spoke to him, he said….
"I've always loved all things on two wheels but my parents would never allow it when I was younger so had to wait until I could afford to do it on my own. After getting my bike license at 26, I decided I'd like a go on track so went and booked my first track day around a year into biking.
After the first one I was totally hooked, and the weekend after my first track day on my road bike, I went and bought a dedicated track bike.
Over the next couple of years I squeezed in as many track days as I could afford at the time. Having completed three years of random track days, I thought enough was enough, if I'm going to do track days, I may as well give it some purpose and try my hand at racing...
Just at the end of last year I traded up and sold my CBR to get my current race bike (Yamaha R6). On the second track day, I had a bit of a moment at Knockhill. I came off at 70-80mph and smashed the bike up a bit (he laughs).
Bike season had ended not long after that, and over winter I spent whatever spare time I had stripping down and rebuilding the bike to get it ready for the start of this race season.
During the rebuild time I joined Knockhill's club and filled in all the relevant forms to be able to race. I prepped the bike to have it race ready spec and started building up enough kit to be able to race.
I had my first race last weekend, and I'm really excited to see how everything goes for me this season, and of course with my new Wholesale Domestic sponsorship.
I'm only one race under my belt, and one week away from race 2 at East Fortune and loving every minute of it! I'll be competing in the Scottish Championship bike racing in the Formula 600 class. It's a really exciting time for me, and I'm grateful to Wholesale Domestic for coming on this journey with me."
I hope you'll join me in wishing Chris all the best in his new endeavour, we'll certainly be cheering him on from the side-lines!