Basin wastes are something that can often be overlooked when carrying out a bathroom renovation, but they're actually a very important component.
Different types of basins require different types of waste, so choosing the right one can be a bit of a minefield, especially if you don't know the terminology. But here is everything you need to know when choosing a basin waste.
Ready? Let's go!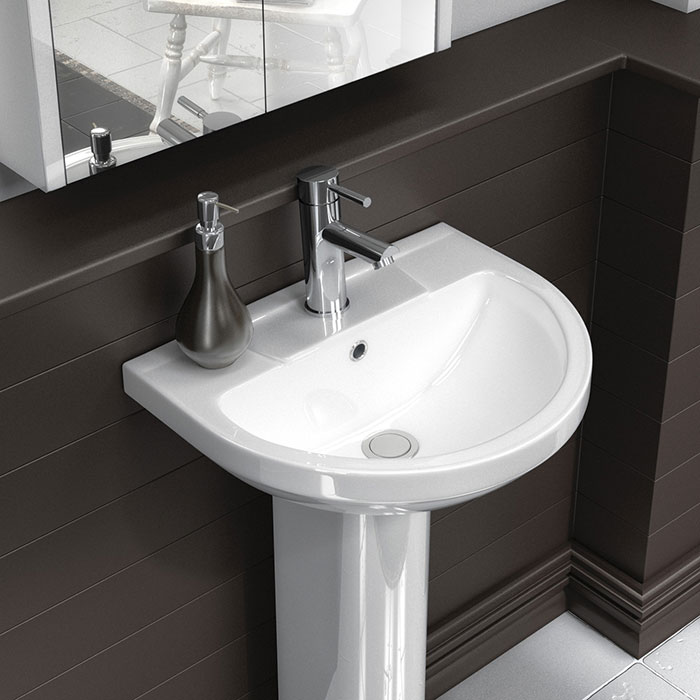 What is a Basin Waste?
A basin waste allows you to fill your basin with water and safely drain this away whilst using. It connects the waste to the discharge waste pipe allowing water to be removed safely.
What is a Basin Overflow?
A basin overflow is a small hole on the inside of the basin, usually located under the tap at the rim of the sink, that allows excess water to be drained while the tap is running to stop any potential flooding. It's important to note that not every basin has an overflow so you should keep this in mind when choosing your basin.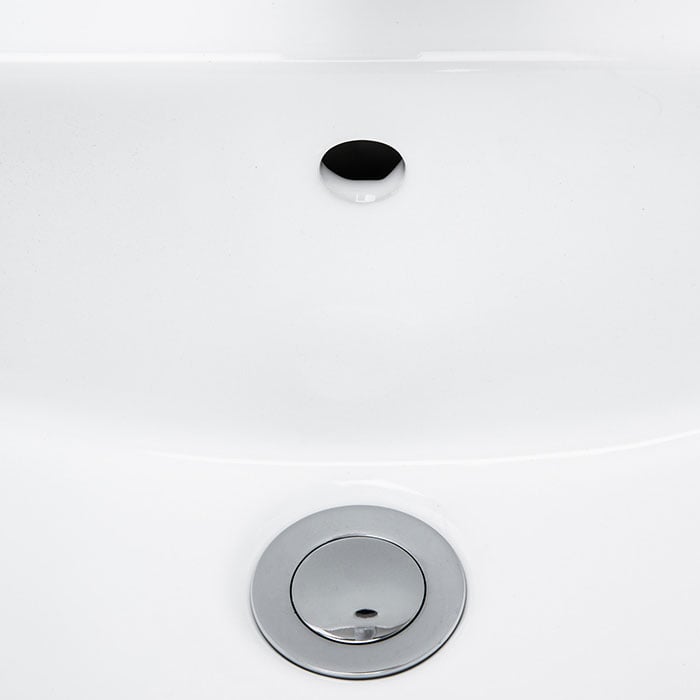 Slotted vs. Unslotted Wastes
The first question to ask yourself when looking for a waste for your basin is: "Do I need a slotted or an unslotted waste?"
What's the difference, you ask? Well, a slotted basin waste has a small slot that allows any overflowing water to run safely into the main waste. If your basin has an overflow, as mentioned above, you will need a slotted waste. If the basin doesn't have an overflow, then you'll need an unslotted waste. Make sense?
It's important to make sure you choose the right type of waste, as fitting the wrong one can result in your overflow not working as it should.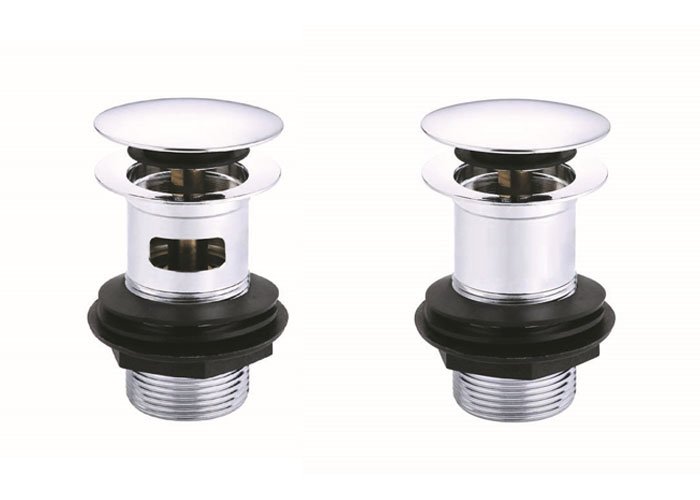 Types of Basin Wastes
There are a few different types of basin wastes to choose from, each with different design and operational features to suit different basin styles as well as different styles of bathrooms. These include:
Plug and chain
Flip top
Push button or click clack
Free running
Plug and Chain
A plug and chain waste is the more traditional choice of basin waste and the one you may be most familiar with. It comprises of a plug attached to the end of a chain. You simply place the plug in the hole to seal up the basin and fill it with water, then pull on the chain to remove. The plug and chain waste is a staple choice in many bathrooms and is particularly suited to those after a traditional look. One thing to be aware of is that a chain and plug waste will require a basin with a chain stay, which is a small hole used for securing the chain bolt.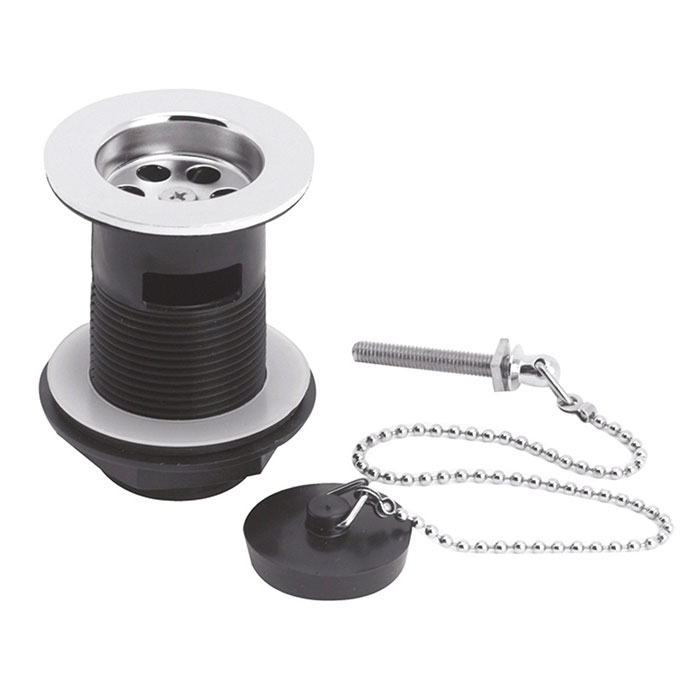 Flip Top
A flip top waste, sometimes known as a flip over waste, features a rotating plug that spins 180 degrees to open and close the drain. A flip top waste has a minimalist appearance that's ideal for those seeking a modern bathroom design.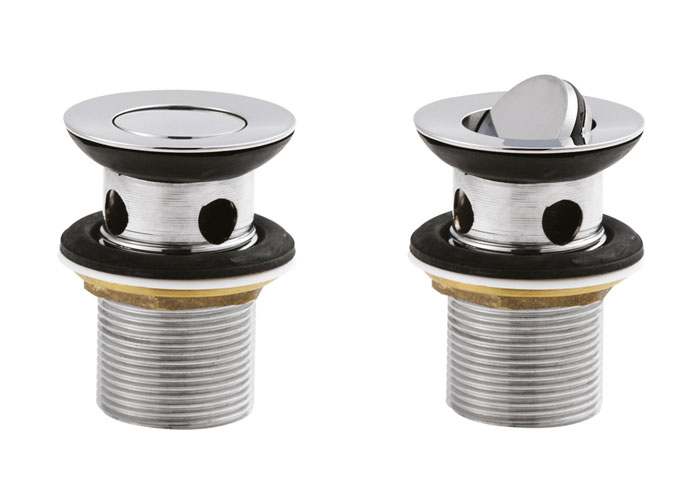 Push Button
A push button waste, also known as a click clack waste, is one of the most widely used types of basin waste today. This type of waste is super easy to operate - simply push on the button to close the drain and push again to open. Incredibly simple to use, a push button waste will create a modern look, making it a very popular option for contemporary bathrooms.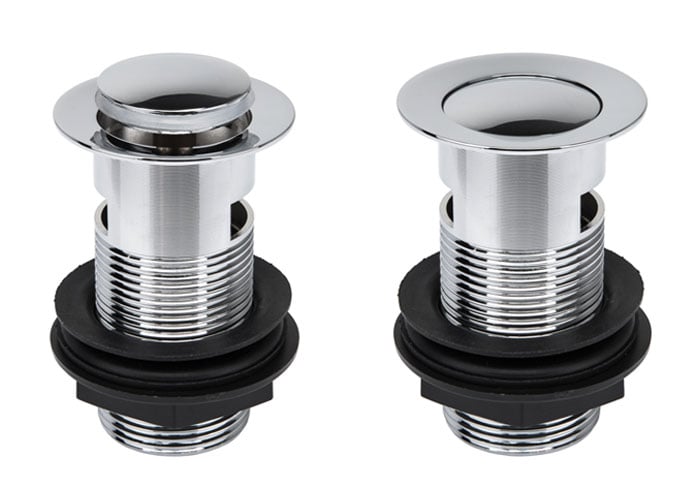 Free Running
A free running waste, also known as a free flow waste, is used to keep your waste pipe permanently open. Unlike other wastes, this type of waste doesn't have a closing mechanism, so you cannot fill your basin; it is only used for draining water from your basin and allows water to slowly escape. While it may not be for everyone, this type of waste can be useful for basins without an overflow as it removes the risk of flooding.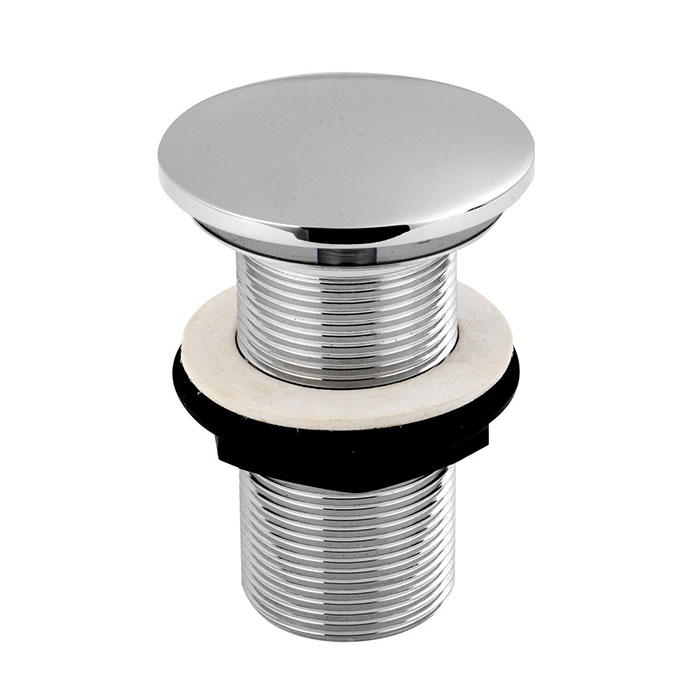 Are There Different Shapes and Colours of Basin Wastes?
At Wholesale Domestic Bathrooms we stock a wide range of basin wastes in different shapes and colours. A round, polished chrome basin waste is the most common type of waste you'll see in most bathrooms, and we offer this finish in all types of basin wastes too. Polished chrome is a popular option if your tapware is also chrome.
If you've chosen to go for brass or black tapware and accessories throughout your bathroom, we also now stock a variety of brushed brass and matt black basin wastes (as well as gunmetal grey and nickel), in both round and square shapes. Products include the Colore Brushed Brass Moon Cap Slotted Click Clack Basin Waste, as well as the Colore Square Matt Black Unslotted Click Clack Basin Waste, to name a few. We also stock matching basin overflow inserts to allow you to keep a clean and consistent look within your basin.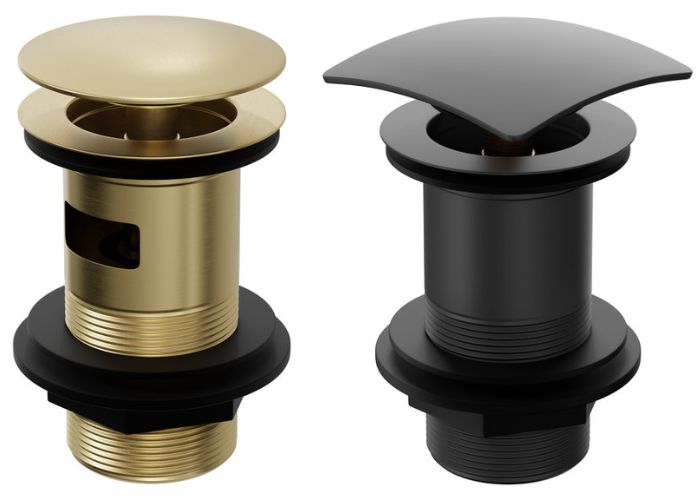 Which Basin Waste Do I Need?
So, there we have it. We've gone through all the types of basin wastes available so now it's time for you to choose the correct one to suit you and your chosen basin.
If there is a specific style of waste you like, such as a plug and chain for example, you will need to make sure your basin is compatible or choose your basin based on this waste.
Remember to check if your basin does or does not have an overflow as this will determine whether you need a slotted or unslotted waste.
We hope you found this guide helpful! If you need any more help with your bathroom renovation, you can find the rest of our Buyers Guides here, and why not sign up to our newsletter below to receive information, inspiration and advice straight to your inbox.