Posted by Francine Flanagan 12th May 2016
Today's market is saturated with so many options that it can be quite challenging to decide what you want for your new bathroom floor. Everyday customers ask us the same question 'What's the best?' but as you probably already know, it's not as simple as that.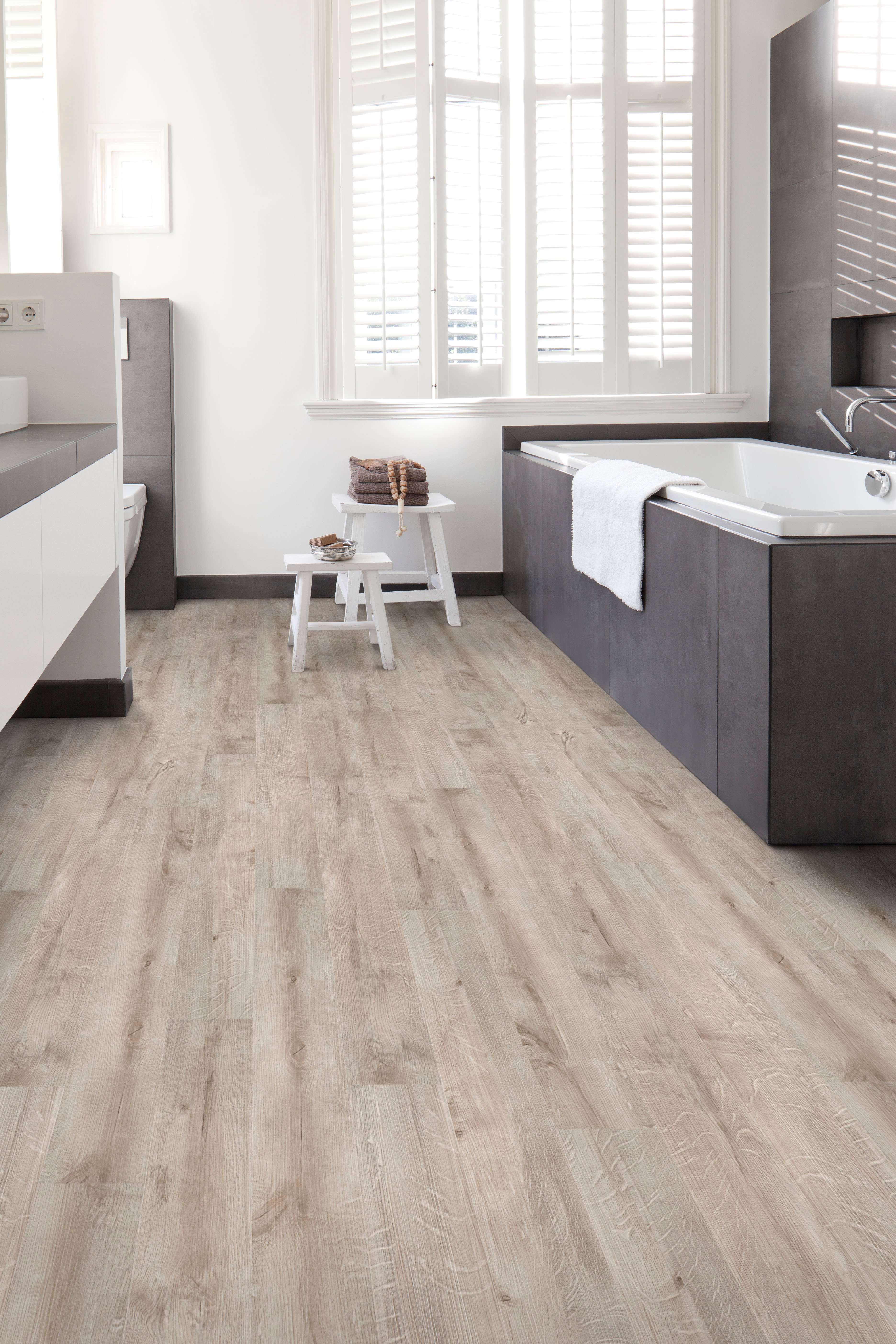 Each option features different benefits and styles and it's a decision that's best answered by what you feel would complement your home environment. Don't panic, we're not going to leave you high and dry, let's take a look at each option and highlight the pros and cons to help make your decision much easier than you first thought.
Traditionally ceramic is used on bathrooms walls, not floors. This is because ceramic is a weaker composition compared to porcelain and can't endure high traffic environments. You'll find that there's not a huge selection of ceramic tiles that are recommended for bathroom floors. We have a small selection you can use on floors which have a special protective glaze, which provides strength and helps prevent scratches and chips.
Top tip: If you can afford to upgrade to porcelain then do it, you won't regret it.
Beautiful styles
Massive wall selection
Small floor selection
Traditionally cheaper than porcelain
Is prone scratch and chip in high traffic environments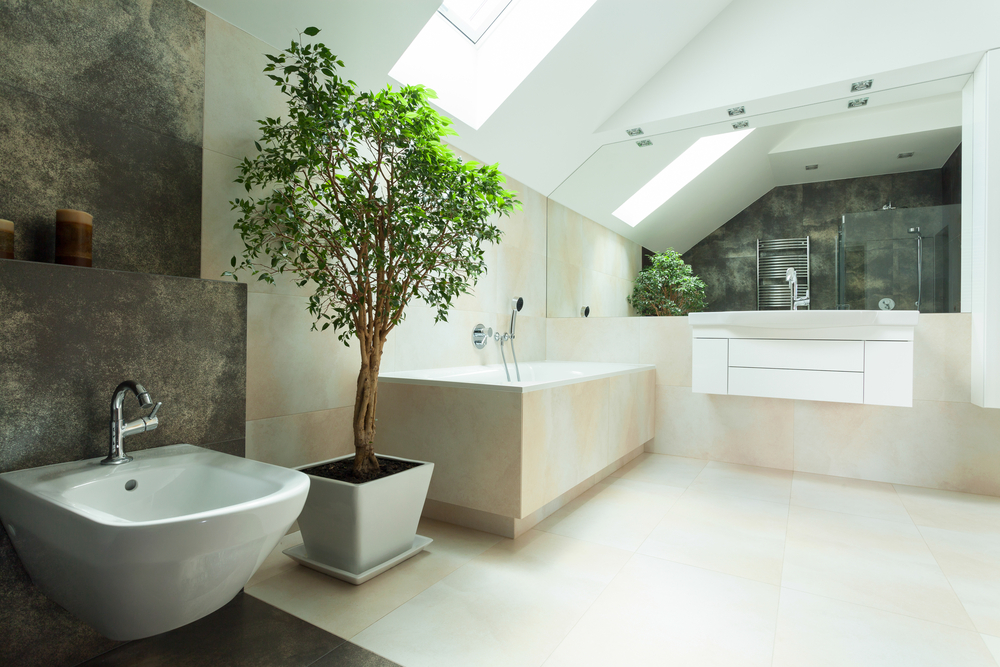 Porcelain tiles are the ultimate choice for bathroom walls and floors. The clay used to create porcelain tiles is much stronger than ceramic when fired, which provides a highly durable design. Porcelain is recommended for high traffic environments like the bathroom and can even be used in your hallway, lounge or kitchen as desired. This type of bathroom tile can also be used on walls for a coordinated look.
Top tip: To save money you could pair a sleek porcelain floor tile with a ceramic wall tile.
Fantastic range
Can be used on both walls and floors
Tile composition is more durable than ceramic
Better option for busier homes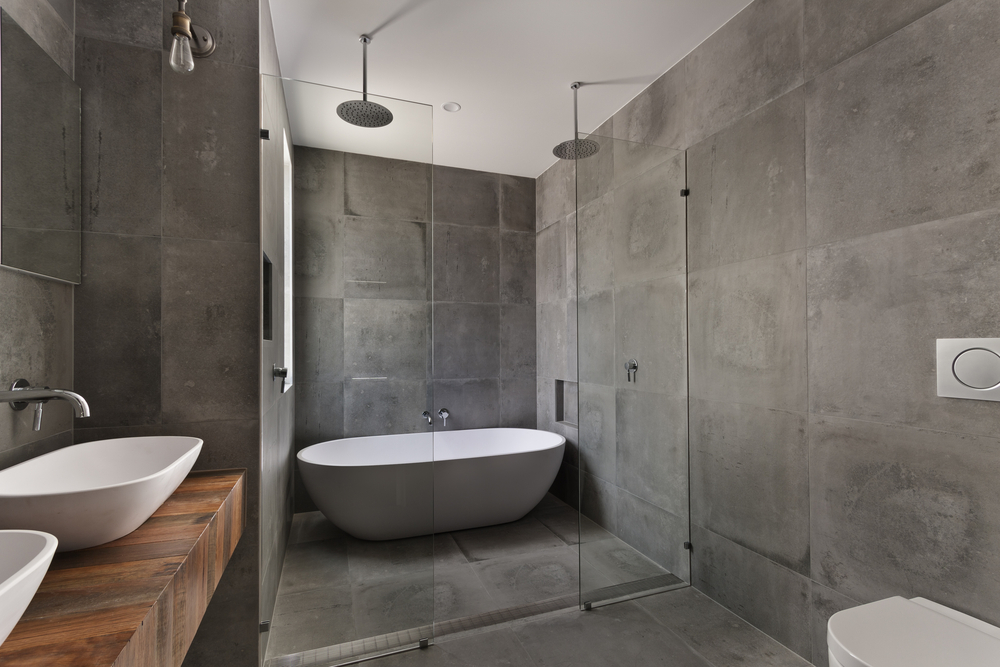 The quartz tile is a whole different beast entirely. This luxurious range is made from real granite and glass mirror for a lavish look and feel in your home. Quartz is suitable for use in every room in your home and boasts incredible durability. Its composition is so reliable for busy areas you'll find these tiles in places like the airport and even at the cinema! These large bathroom tiles are well suited to a bathroom floor and could even be used on the walls if desired.
Top Tip: A must for any bathroom floor, but choose another ceramic or porcelain tile for the walls or your bank balance could suffer.
Beautiful monochrome range
Can be used on both walls and floors
Made from highly durable granite
Can be expensive to cover large areas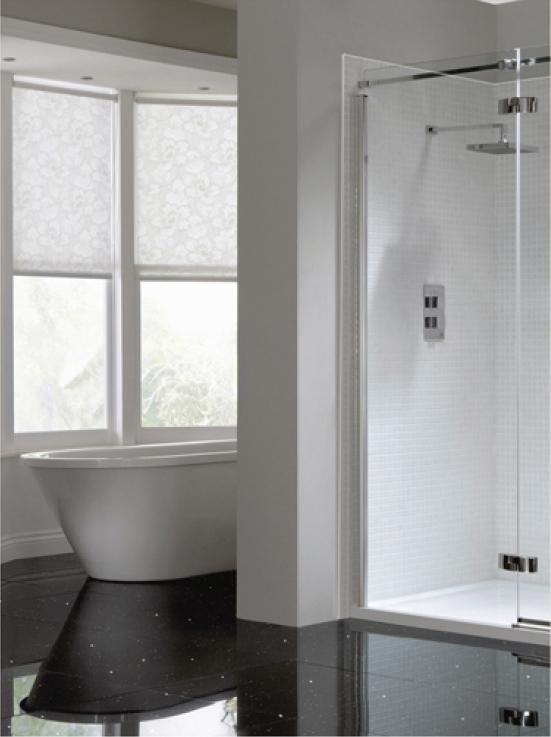 REMEMBER: If you're installing tiles the sub floor needs to be secure and overlaid with 9mm plywood. If you're planning a wet room, tiles will be your only option to create a complete water tight seal.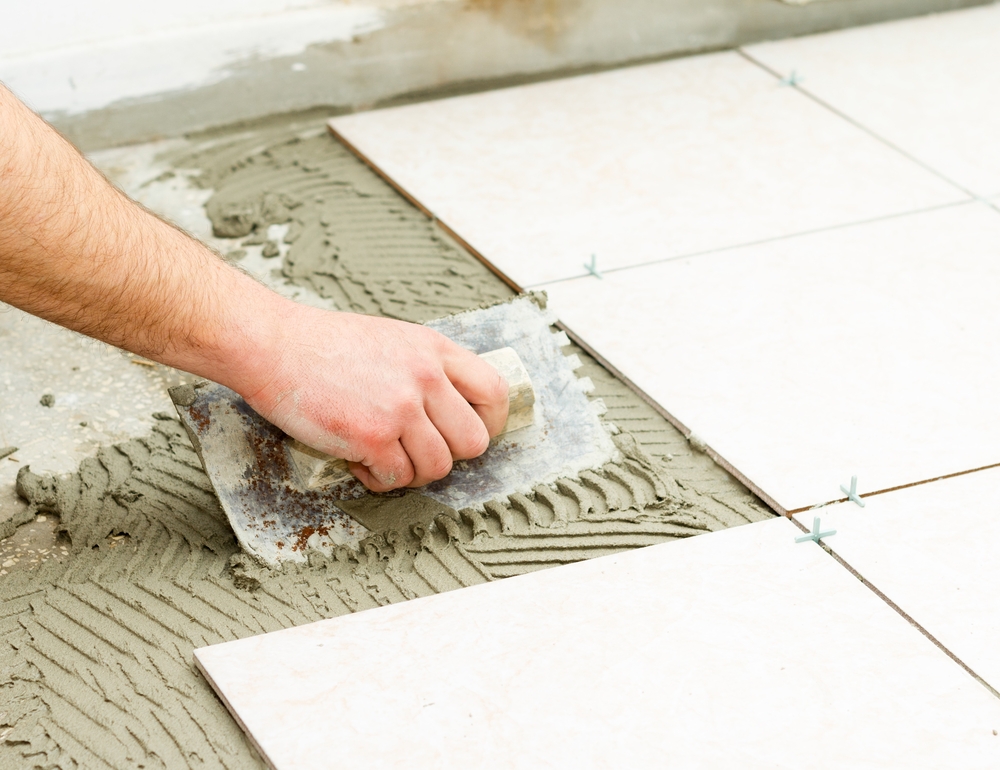 Underfloor heating provides a luxurious addition to your bathroom flooring. The system is placed under your new flooring and uses a clever thermostat, allowing you to control the temperature as needed. It creates a cosy bathroom environment that's appreciated during the cold winter months.
Top tip: You need to think about this before you install your new floor, as it could prove difficult or impossible to include after the floor is down.
Creates a luxurious heated bathroom floor
Must be installed before your chosen flooring
Can be expensive to install in large areas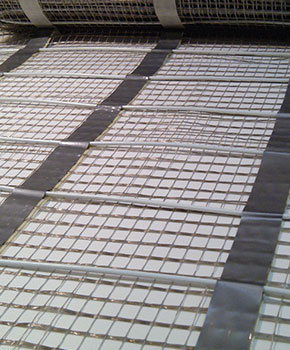 Choosing a new bathroom floor can be confusing, but by considering all the options it's easier than you think. Deliberate the pros and cons and you'll know what's right for you and your family. If you would like more information you can pop into our showrooms or give us a call.