Posted by Francine Flanagan 6th Jan 2016
In case you've been tucked up in bed hibernating for the past few weeks, (let's face it, we wish we had been) you'll know that we're now into the New Year! A new year brings new ideas, new design trends and new inspiration that we really thought you need the low-down on. This month we're taking a look at complete bathroom suites, what's hot and what's not, as well as all those little extras you might forget about. Let's make your new bathroom your best one yet! Ready? Let's do this…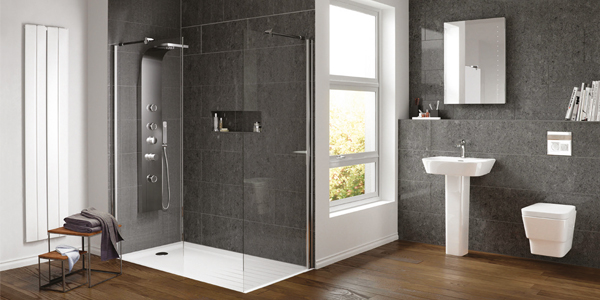 The Suite Life
First up we're taking a look at your main event, the bathroom suite itself. There are hundreds of popular options these days and to be perfectly honest, you can't really go too wrong with any of the styles available on our site. The only piece of advice I will give you is that it needs to work for you and your family, make sure that your choice is highly practical and functional because you'll style it to look more luxurious anyway. Choose a suite with a straight bath, shower bath or freestanding bath to suit your lifestyle, then choose between a full pedestal basin, half pedestal basin or basin vanity unit, then choose your preferred toilet style to help create your dream space. Remember that you don't need to include a bath, you could replace it for a shower if preferred.
If you're already thinking this is too much and I don't know what's best for me, I've detailed below suggestions for each component to help.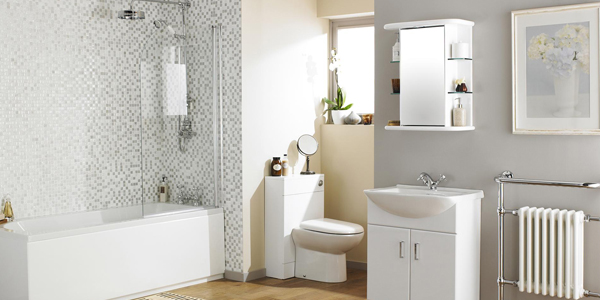 Straight Bath – A lovely bath for a minimalist look. Can be used solely as a bath, or you could add a shower screen to create both a bathing and showering area within one efficient space.
Shower Bath – Excellent if you're short on space and don't want to compromise between a bath and a shower. A shower bath offers a larger showering area for a comfortable experience in both options and usually comes complete with a front bath panel and dedicated shower screen. Good for busy environments that need to provide both solutions efficiently.
Freestanding Bath – A stunning choice that looks better in a slightly bigger bathroom. Ideally you would choose a freestanding bath and a separate showering enclosure. Although highly luxurious, a freestanding bath isn't really designed for showering in, unless it has a special back to wall or single ended design that makes showering easier.
Full Pedestal Basin – A full pedestal basin is the classic choice for any new bathroom. This traditional design typically provides a spacious basin that's ideal for everyday washing and bathing.
Semi Pedestal Basin – This modern design provides a spacious basin but with only half the height of a traditional pedestal. This style frees up precious bathroom floor space and provides an additional area for bathroom storage if desired.
Basin Vanity Unit – This is the ultimate choice for a storage space boost. A basin vanity typically comes in a door or drawer design and will help you to keep essential products tidy and out of sight at all times.
Back to Wall Toilet – This modern version backs up onto a wc unit which conceals the cistern neatly within for a fitted look. A back to wall toilet is often favoured because it neatly hides essential plumbing within a unit for a contemporary and sophisticated design.
Close Coupled Toilet – This is the traditional choice for any new bathroom. This style offers a tried and tested design that's been popular for years for a good reason; it's efficient, reliable and durable.
Take a note of what's important to you and make sure you choose your new bathroom suite based on your specific needs. Functionality needs to be at the forefront of your mind.
Next we're going to look at a few ideas that are set to be hot in 2016. These extras will boost the style in your bathroom and will help to make it more luxurious and enviable.
Heated Floors
Heated floors are in, they've been incredibly popular towards the end of 2015 with more and more customers opting for this modern touch. A heated bathroom floor will help to make the time you spend in your bathroom more comfortable. Our Cosy Toes System features a clever touch-screen controller which allows you to set a timer and set the perfect temperature, all at the touch of a button.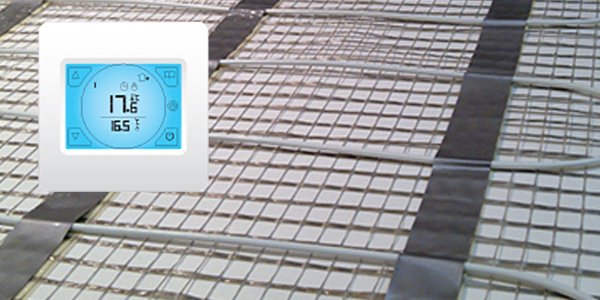 Futuristic Taps
Funky bathroom taps are popping up everywhere, and so is interest for them. Our customers are looking for cutting edge technology at prices that won't break the bank. We have a new exciting range of bathroom taps and kitchen taps coming soon that will knock your socks off.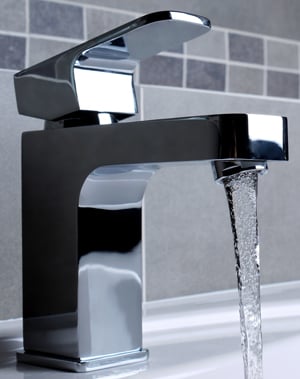 Freestanding Baths & Bath Fillers
It's no surprise that freestanding baths are proving to be very sought after. A huge range of traditional and modern designs mean that we're number one for choice. Don't forget to couple your stunning new bath with a freestanding tap, which are also on the hot list for 2016.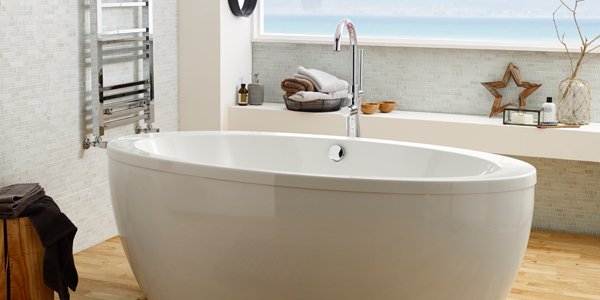 Panel Showers & Double Headers
Panel showers are a relatively new comer to the bathroom industry, but boy they're really taking off. Typically featuring a rain effect shower head, shower handset and body jets for the ultimate showering experience that also creates a beautiful feature in your bathroom. We're also seeing a rise in the popularity of rigid riser shower systems with two heads. Everything seems to be shifting towards functionality, if it's not practical then it's not popular.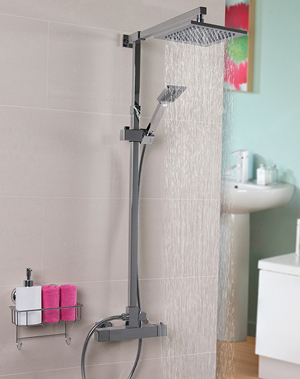 Open Shelving
Open shelving is going to be huge in 2016. The idea is that towels, accessories and essentials are neatly arranged on shelves in your bathroom instead of being hidden away. Choose between glass shelves or a bathroom mirror with built in shelf. This style creates an interesting style and focal point, although may require you to be slightly tidier and more organised than usual.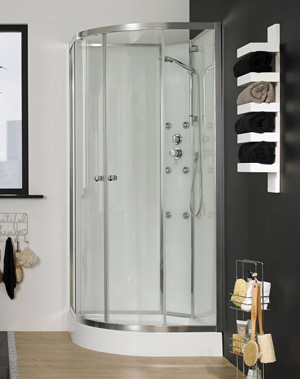 Black, White & Grey Tiles
Is monochrome ever really out? We don't think so. We've noticed this trend rise last year and it never really seems to stop. Our customers look for a colour that's timeless, they want to choose wisely so they don't regret their decision a few years down the road – if this sounds like you then black, white or grey bathroom tiles are for you. Beige is definitely in decline, choose a colour palette that makes a statement, and don't choose beige because it's safe. Be bold in 2016!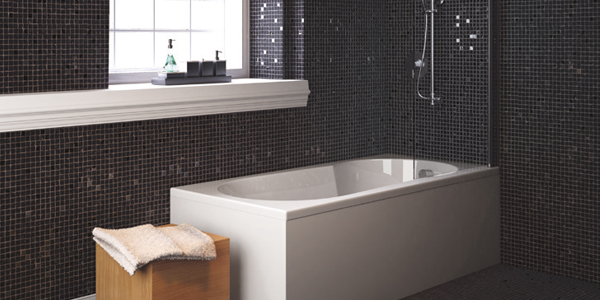 Ultimately you're aiming for the perfect balance of a highly functional bathroom with a few extras to make everyday life a bit more comfortable and luxurious. If you're feeling a bit overwhelmed then go over the points above and note down what's important to you, and what you would like to include as extras.
By taking the time to do this you'll easily identify your non-negotiable requirements which will help you to choose the perfect bathroom suite for your home. If you'd like further advice then why not pop into one of our showrooms or give us a call to speak to one of our experts. Happy New Year and best of luck with your new 2016 bathroom suite.