Posted by Francine Flanagan 12th Feb 2015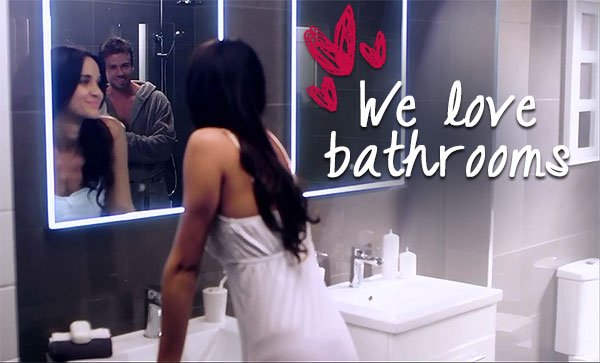 Ok, so it's almost that time of year again, the dreaded or anticipated…V-day! Maybe you're looking forward to a night with your other half, a rebellious night with friends or are dodging it all together. No matter what your plans are this Saturday night, it would be nice to take some time out from hectic everyday living, wouldn't it? Day to day life can really wear us down at this time of year, it's just after Christmas and summer is still months away (*sob) so it's really important to take some time out to relax regardless of your 'marital status'. The bathroom is one of the most important rooms in the house, and it has the power to physically transform your state of mind & appearance in a matter of minutes, so it needs to be well thought out and executed.
If there's anything you think you could improve in your bathroom, now is the perfect season to consider a change. A good bathroom design can drastically improve everyday living and will give you a nicer environment to relax and indulge in to see out these winter months with a smile.
This Valentine's Day we love…
Deluxe Bath Tray Chrome – this little beauty is a must-have bathroom accessory for any bathroom. Ideally suited to rest a good book on while bathing or alternatively is the perfect, easily accessible tray for sipping champagne (hic) & eating strawberries in the tub.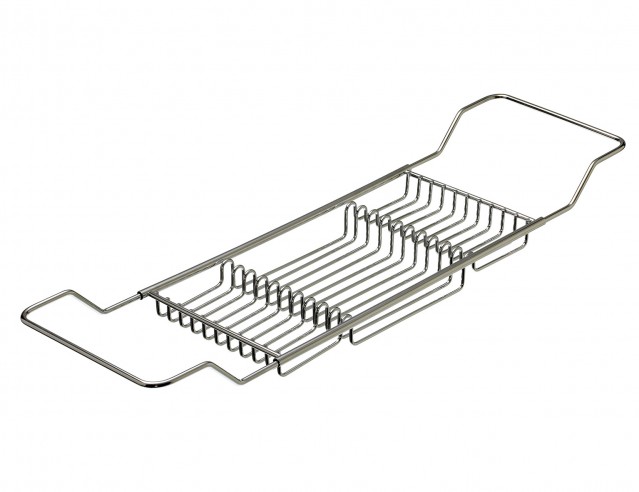 Napoli 600 White Unit and Basin - If you're quite accustomed to married or family life (and if your master bathrooms allows) it's a fantastic idea to install two basin units in your bathroom. This gives you and your partner individual sinks which keep bathroom products and accessories separated. You'll only think this is a crazy idea if you've never lived with someone, those in the know will totally dig this. Take a look at our vanity units here.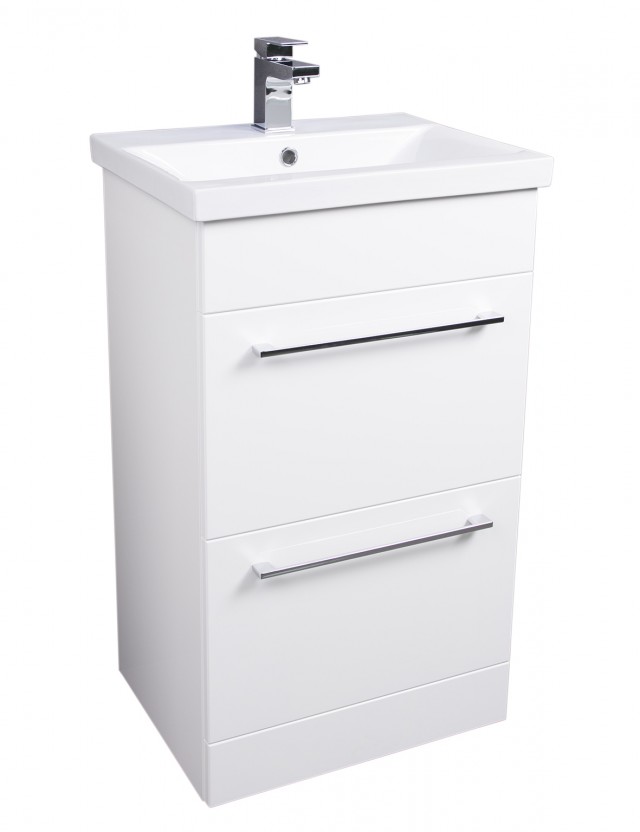 Oscar Bathroom – If you're looking for a complete transformation without the indecision of choosing each fixture individually then this is a fabulous idea. This complete bathroom comes with everything you need to install at home, all you have to do is add your dream taps and wastes. An extra-large bath provides the perfect Valentine's Day treat, a relaxing bath for two or an indulgent bath for one.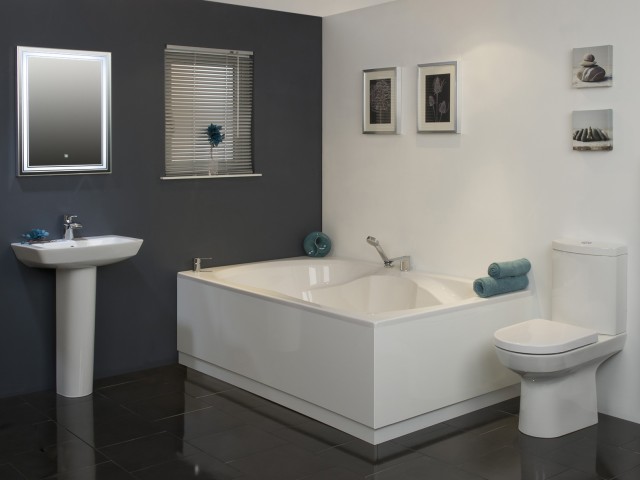 Haworth Freestanding Bath – This stunning freestanding bath is the epitome of luxury. This high quality bath allows enough space for two for a nice romantic dip or offers a spacious spa-inspired experience perfect for one. All you have to do is add your favourite tap and waste to create a bath that looks like it's been plucked from your fav home magazine, it's okay to let out that little sigh of lust.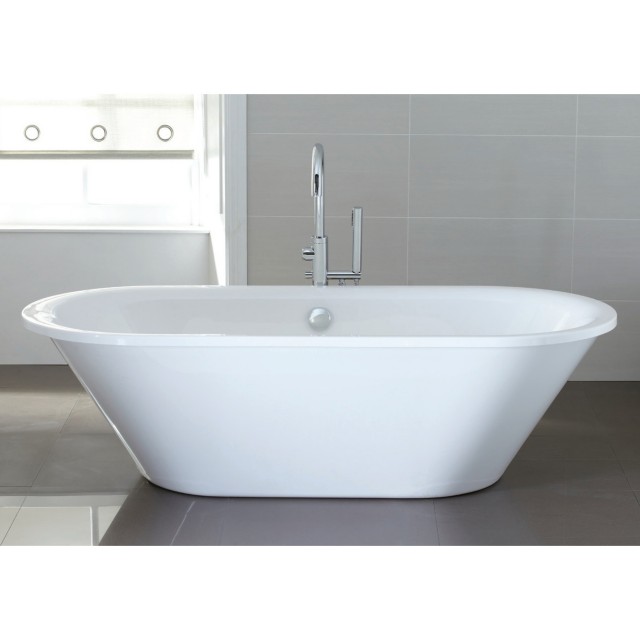 Series 200 Basin Mixer Tap & Series 200 Bath Filler Tap - These taps really are something special, they offer an effect that will compliment any modern bathroom design. A stunning waterfall feature creates a striking focal point that looks fantastic as well as provides functional and durable additions to your lovely new bathroom. These taps looks incredible in a candlelit setting and will enhance the style factor in any new bathroom.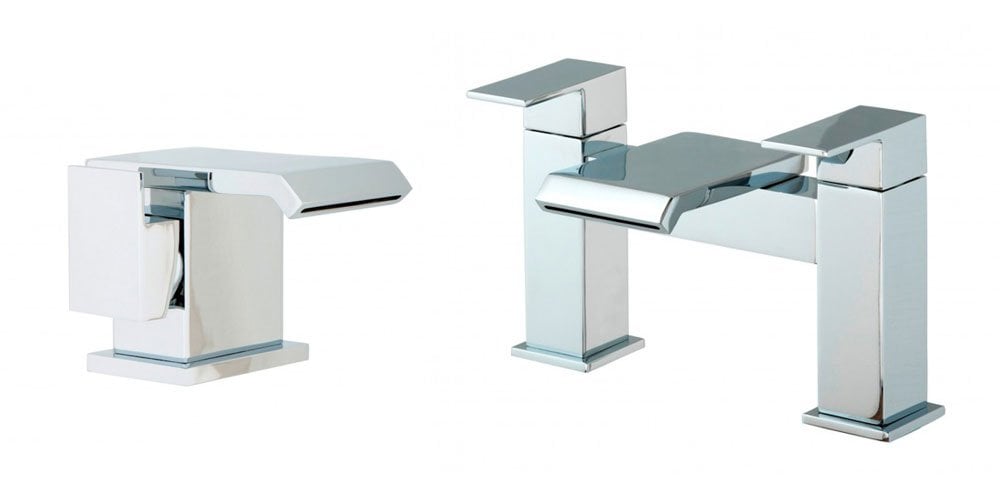 At the end of the day, Valentine's is all about spending quality time with someone you love, but there's nothing wrong with doing that in a stunning modern setting, is there? The good news is, if you choose to update now you'll get to enjoy your luxurious new bathroom all-year round, which will surely make everyday life more enjoyable, would you agree? If you would like further advice please pop into our Glasgow showroom for a friendly chat or you can call 0844 809 4249 to speak to one of our team. Happy Valentine's Day from everyone at Wholesale Domestic!