Posted by Gemma Paton 22nd Jul 2019
When it comes to choosing the correct heating source for your bathroom, it can be a mind-field. Customers ask us all the time; "what's the difference between a radiator and a towel warmer?"
In simple terms, radiators are more efficient at transferring heat; their job is to keep your room at an optimum temperature, whereas towel warmers do what they say on the tin, 'Heat your Towels', offering minimum heat output.
To make your decision on what is the best product for you, it is important to consider the dimensions of the bathroom you are buying for, the window type and heat source. If the space is larger, then you may want to consider a radiator as these produce more heat and if it a smaller space, then a heated towel rail might just do the job.
To help you make the right choice, consult an on-line British Thermal Unit (BTU) calculator, as this will advise on the level of BTU output required to heat your bathroom. Once you have established this, simply check the BTU output of the radiator or towel warmer you would like to purchase to ensure it meets requirements. Sometimes, more than one item is required depending on the size of space, meaning that you can have both.
As a rule, the higher the BTU number, the higher the heat output and vice versa so ensure you choose the right product for your space. Too big and it will be too hot, too small, and it will be too cold. However, don't despair, your plumber will also be able to advise on the recommended BTUs and best products for your requirement.
At Wholesale Domestic Bathrooms, we have a wide range of both radiators and heated towel rails in an array of different styles and designs. Whether you want ultra-modern, traditionally vintage or uber-designer – we have it all.
See some of our favourites below: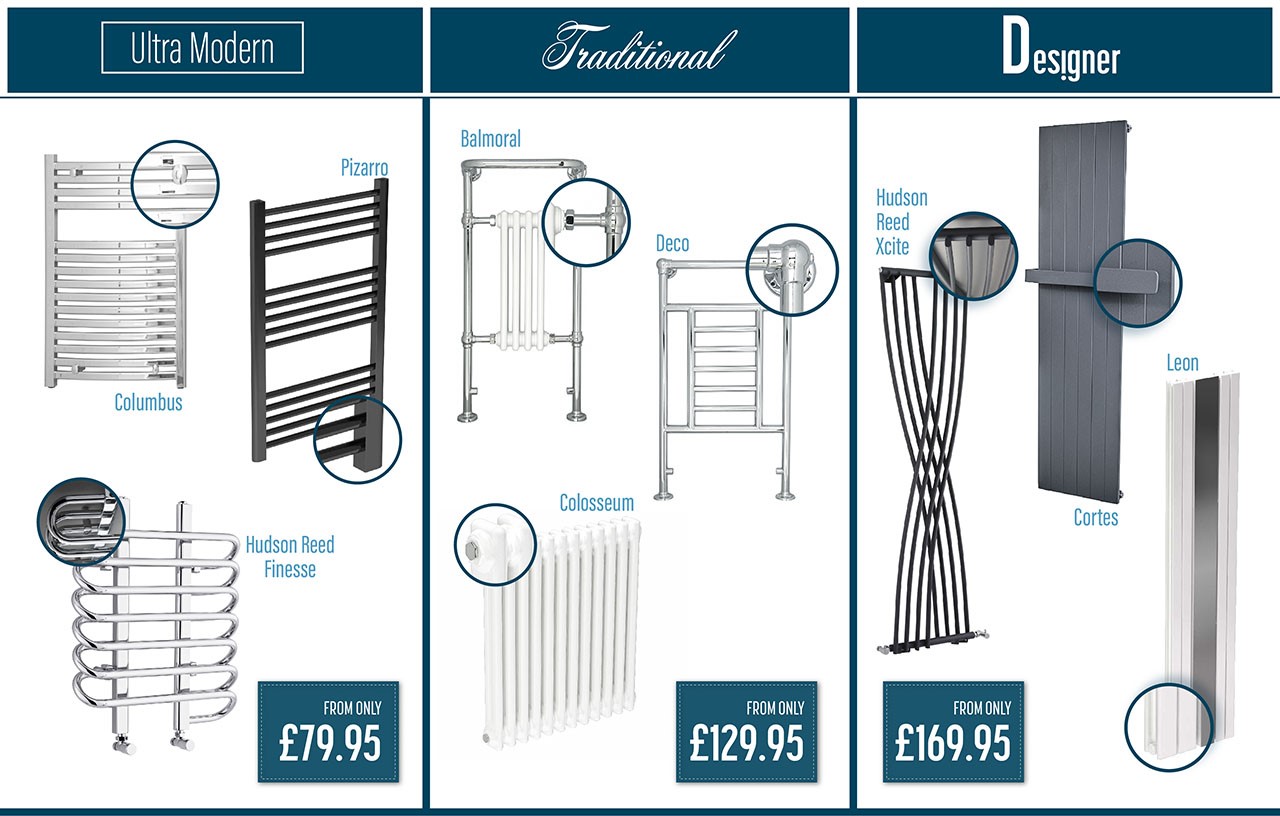 Something caught your eye? Shop our radiators and towel warmers today!
Feeling social? Stay up to date on Instagram, Facebook & Pinterest!