Posted by Gemma Paton 29th Oct 2020
For most of us living in the real world, and not a celebrity lifestyle, our bathrooms can be relatively small, and you'd naturally think that means the scope to create a stunning design is limited– oh how wrong you are.
You might not have a bathroom space the size of Kim Kardashian's, however we have the hints and tips to design the beautiful bathroom you've always wanted, with the space you do have.
Choose a Shower Instead of a Bath
If you're willing to give up the bath life, you can save a great deal of space by instead opting for a shower enclosure. At Wholesale Domestic Bathrooms our Shower Enclosures come in a variety of sizes and styles to suit. The Enclosure pictured below is our Series 4 Quadrant Shower Enclosure – 900mm, with double sliding doors this is a great option for saving space as it can slot easily into a corner of your room, and is also a great option for your bank balance.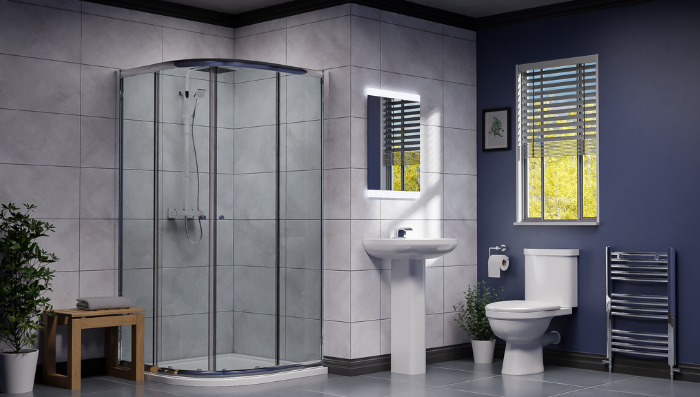 Wall Hung Furniture
To enhance your available floor space go for a flawless wall hung look. The Sirus 520mm Semi Pedestal Basin is the ultimate wall hung solution to your space saving dilemmas. Its curvaceous and slick design is sure to add a contemporary feel to your bathroom design. It's also super handy to clean underneath – BONUS.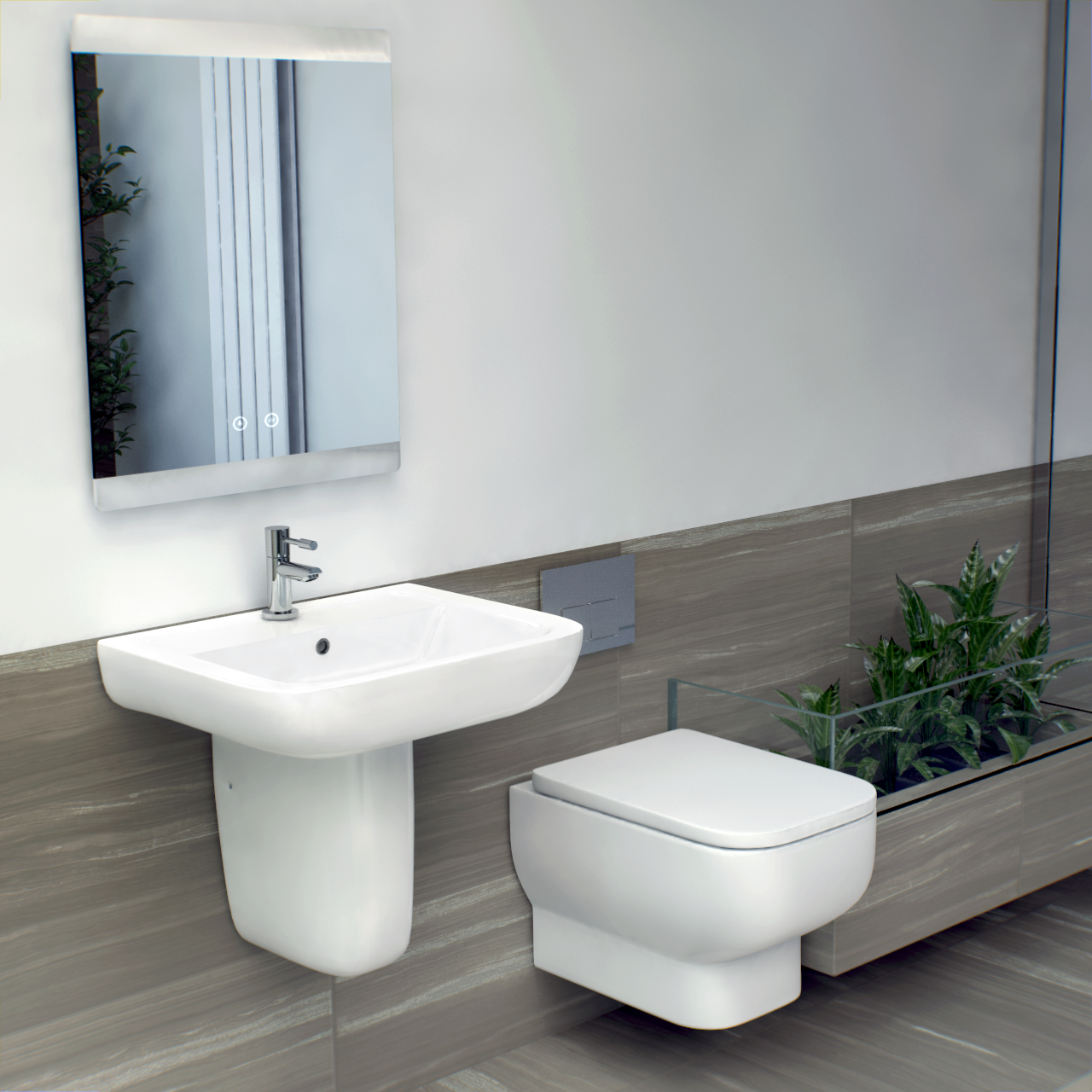 Straight Heated Towel Rail
The heating style you select could also save you a couple of inches. If you're going for a Heated Towel Rail, select a 'straight' version, instead of a curved. The Galileo 800 x 480mm Square Chrome Heated Towel Rail is an excellent option to go for, you can even opt to wall mount it.
Top Tip for Bathroom Heating – Look at the BTU number. It's not as simple as choosing something that looks pretty, for heating; you need something that is going to heat up the space you have without breaking the bank. BTU is a measurement of thermal energy, and each radiator or heated towel rail available has a BTU number associated. To calculate the number your room needs, check out this BTU calculator.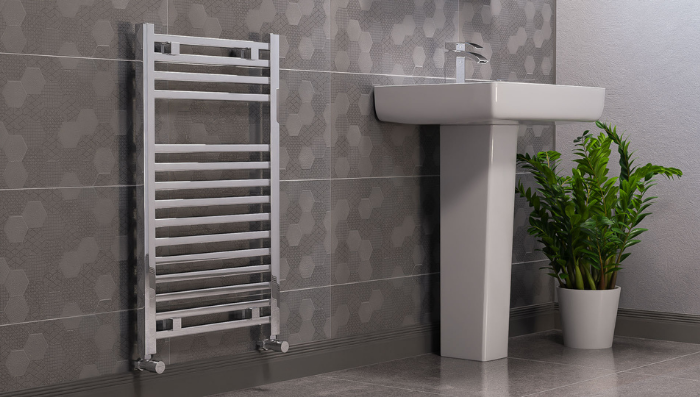 Shelving
A shelf? What a simple and easy solution. Adding a shelf, or two, to your bathroom wall is a handy way in which to house your bathroom essentials, or even some accessories such as a candle or stunning foliage. The Napoli Floating Bathroom Shelves are modest, with two size options and 7 colourways to choose from, including; Gloss White, Gloss Grey Pearl, Gloss Grey, Bordalino Oak, Molina Ash, Nero Oak and Walnut, coming complete with all the fittings you need. This shelf doesn't need any floor space and you could even hang it over the bath if you're really struggling for wall space. The Napoli Shelves start at only £19.95 – shop yours while stocks last.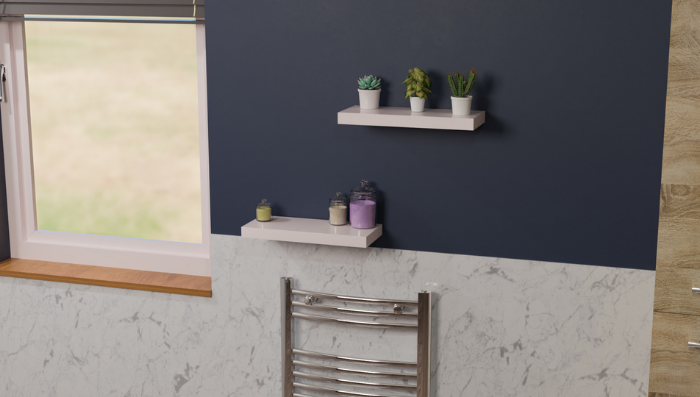 And there you have it - a handful of suggestions on how to save space when designing your new bathroom. Let us know if any of these come in useful.
Stay social by following our Instagram, Facebook & Pinterest for the latest bathroom trends, inspiration and news!