Posted by Gemma Paton 21st Oct 2020
Welcome to the BLOG! This week we're taking a look at 4 stunning Bathroom Flooring Ideas you should be considering, during your complete bathroom remodel. The flooring you select is just as important as the toilet, basin or bath, and has the power to act as a backdrop to your room, so you can either play it down, or go all out.
To give you a helping hand, check out our top 4 suggestions below.
1. Herringbone Floor Tiles
An easy way to add a hint of luxury to your bathroom design is to select any rectangular tile, and simply lay it Herringbone. The pattern involves two rectangular tiles touching ends in a V formation; and then repeatng this to create a zigzag look across the floor, bringing a feeling of charm and sophistication.
Our Cortone tiles create the most stunning Herringbone effect, available in Grigio (Pale Grey), Crema (Cream) or Marrone (Brown), with a slight rustic look to them, these can be used on both floors and walls. What you waiting for?
Shop Cortone.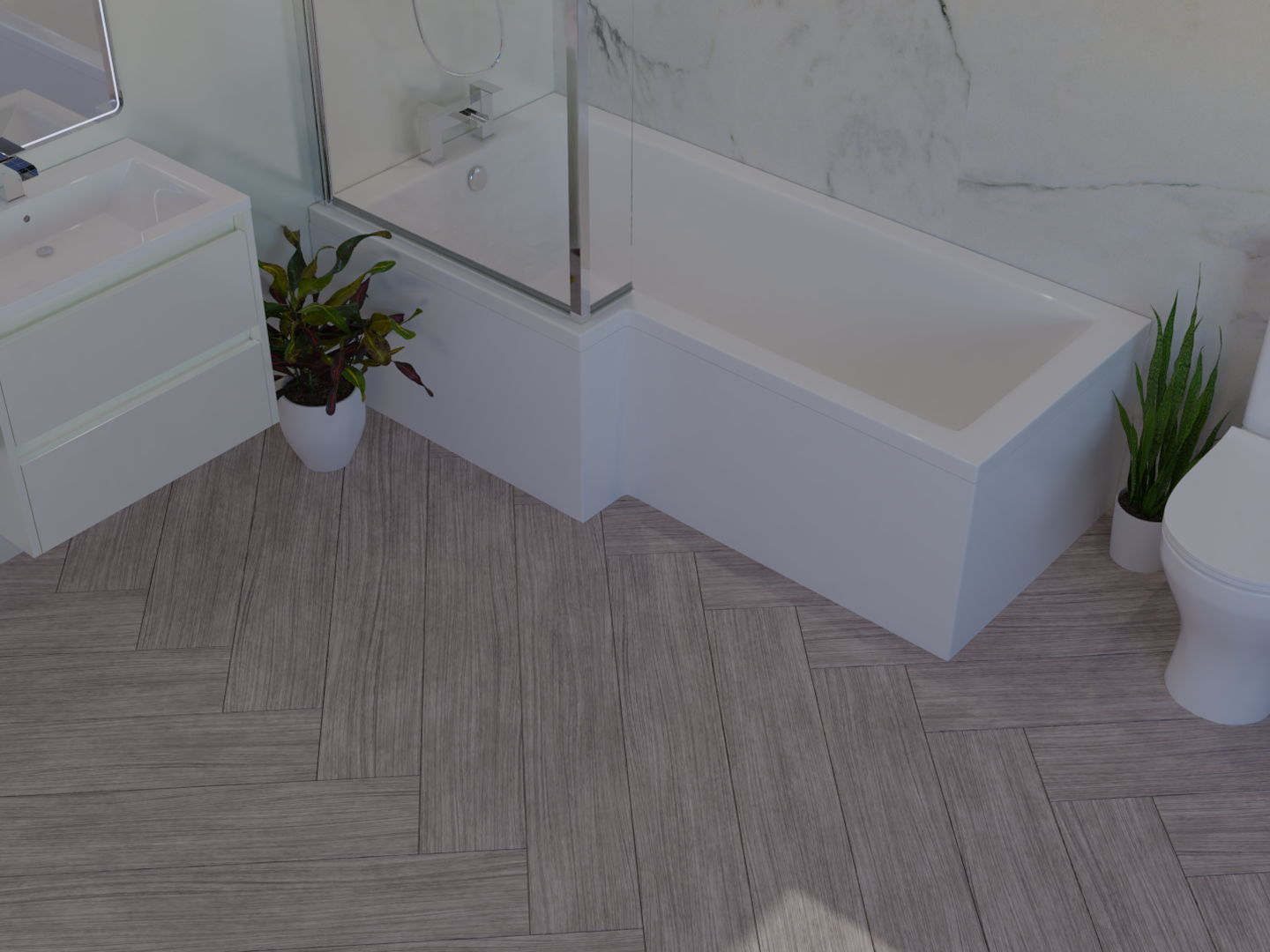 2. Large 60 x 60cm Floor Tiles
Currently trending in bathroom interiors is large floor tiles, we're talking 60 x 60cm, now that's big. However, another trend, which is as popular, and doesn't seem to be going out of fashion anytime soon, is marble. Introducing marble effect tiles designed with a perfectly polished gloss finish, bringing an extravagant look to any bathroom floor.
Consider making even more of a statement by running these up your bathroom walls – creating a stunning marble oasis.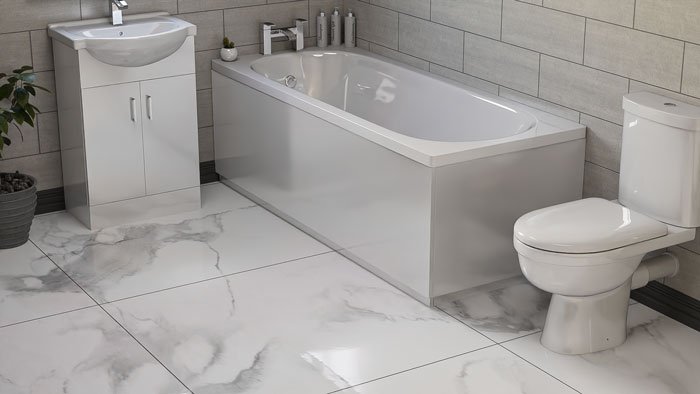 3. Vinyl Flooring
Vinyl Flooring is another option you could consider when selecting flooring for your new bathroom. At Wholesale Domestic, our LVT Luxury Vinyl Range are an ideal choice for a busy household, with their durable nature, soft noise technology and stunning finish. The tiles are incredibly simple to lay, with their 'uniclic' technology meaning they slot together effortlessly.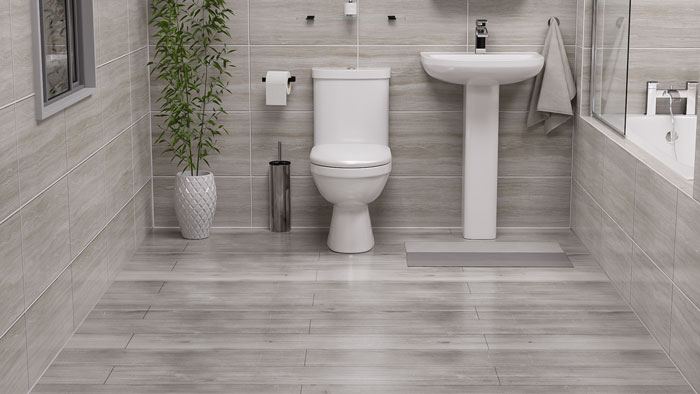 4. Decorative Patterns
We've saved the best for last – decorative patterns! If you, like us, love to make a statement then a patterned floor tile is for you. Punchy, vibrant and energetic, you can create a designer look at home without breaking the bank. Décor Grey is one of the newest products to join our Tile family, with a repetitive flower-style pattern, monochromatic colourway and matte finish, how can you possibly resist?
Shop Décor Grey.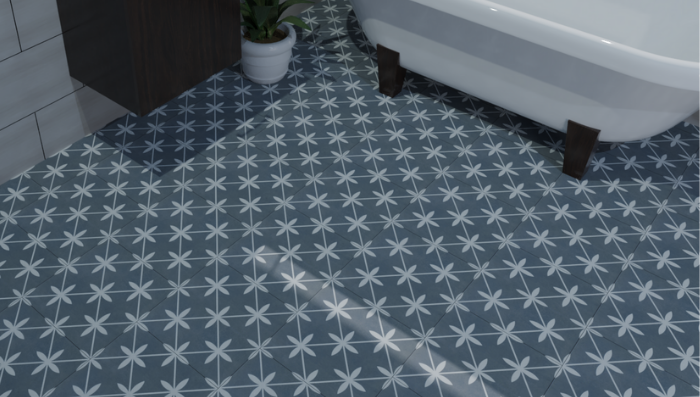 Has any of our tiles caught your eye? Order online or send us a DM on our Facebook or Instagram for more info - we'd be delighted to help.