Posted by Francine Flanagan 19th Apr 2018
You've been putting that renovation off long enough! It won't be that bad, I promise. Let's take a look at the most common renovations with useful top tips to help you achieve that new bathroom in 2018. Ready?
The Big Bathroom
The world is your oyster with a big bathroom. You'll want to opt for a separate bath and shower enclosure to fill out the space and make the most of the spacious area. If you're lucky enough to have the luxury of a big bathroom, you might want to consider a freestanding bath to relax in. It will look better in your space and will create a spa like feel in your home.
Depending on the actual size of your room, you'll have some choices to make about your shower enclosure too. A square design, rectangular, quadrant or off-set quadrant might work best for your space, so take your time to really plan out your space well, you'll reap the rewards in the long run.
You'll be able to choose whatever catches your eye in terms of basin and toilet sets too. From separate ceramics to combination units, choose what best fits your design plan and storage needs.
TOP TIP: Remember that a large room might need more than one heat source to keep it cosy in winter. Sometimes one radiator or towel rail won't do the job, so it's important that you check the BTU rating against your room size before you install, no one wants to bear all in a freezing room!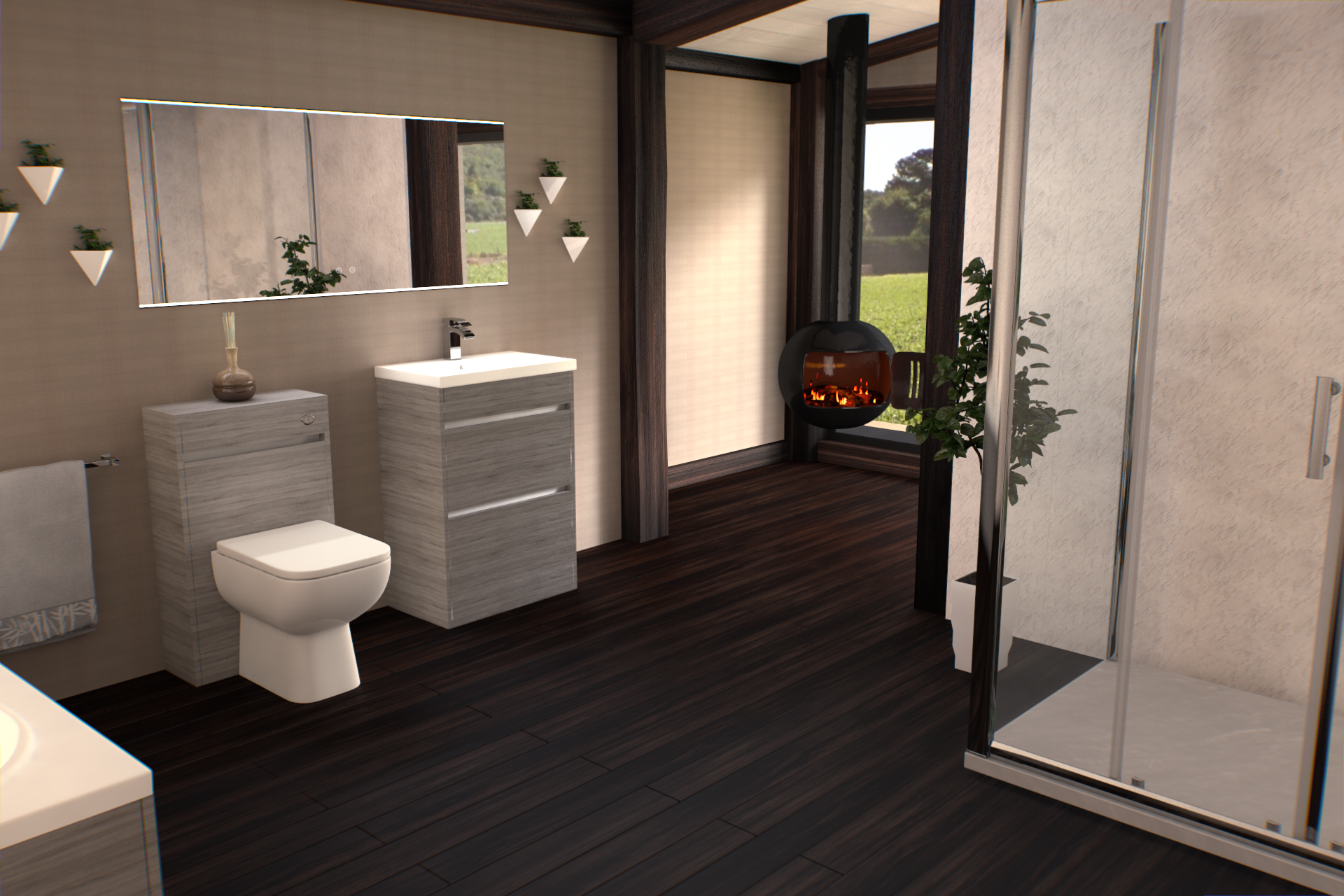 The Small Bathroom
As you'll already know, your options are slightly more limited with a small space, but that doesn't mean you can't create a beautiful space. Smart choices will really help you get the most from your new bathroom, and will help you to maximise the space you do have.
You might not have the option to choose a separate bath and shower enclosure, but that's okay. Instead, opt for a multi-functional shower bath. This clever design will enable you to enjoy a relaxing bath or refreshing shower, all within one convenient space.
Most small bathrooms will accommodate separate ceramic basin and toilet sets or a combination unit. If your space allows it, we recommend a stylish combination unit as it will provide valuable storage space for your compact bathroom.
TOP TIP: We recommend that you install a towel rail in a small bathroom. It will help you to keep multiple towels fresh and dry in between use, making your small bathroom more efficient than ever!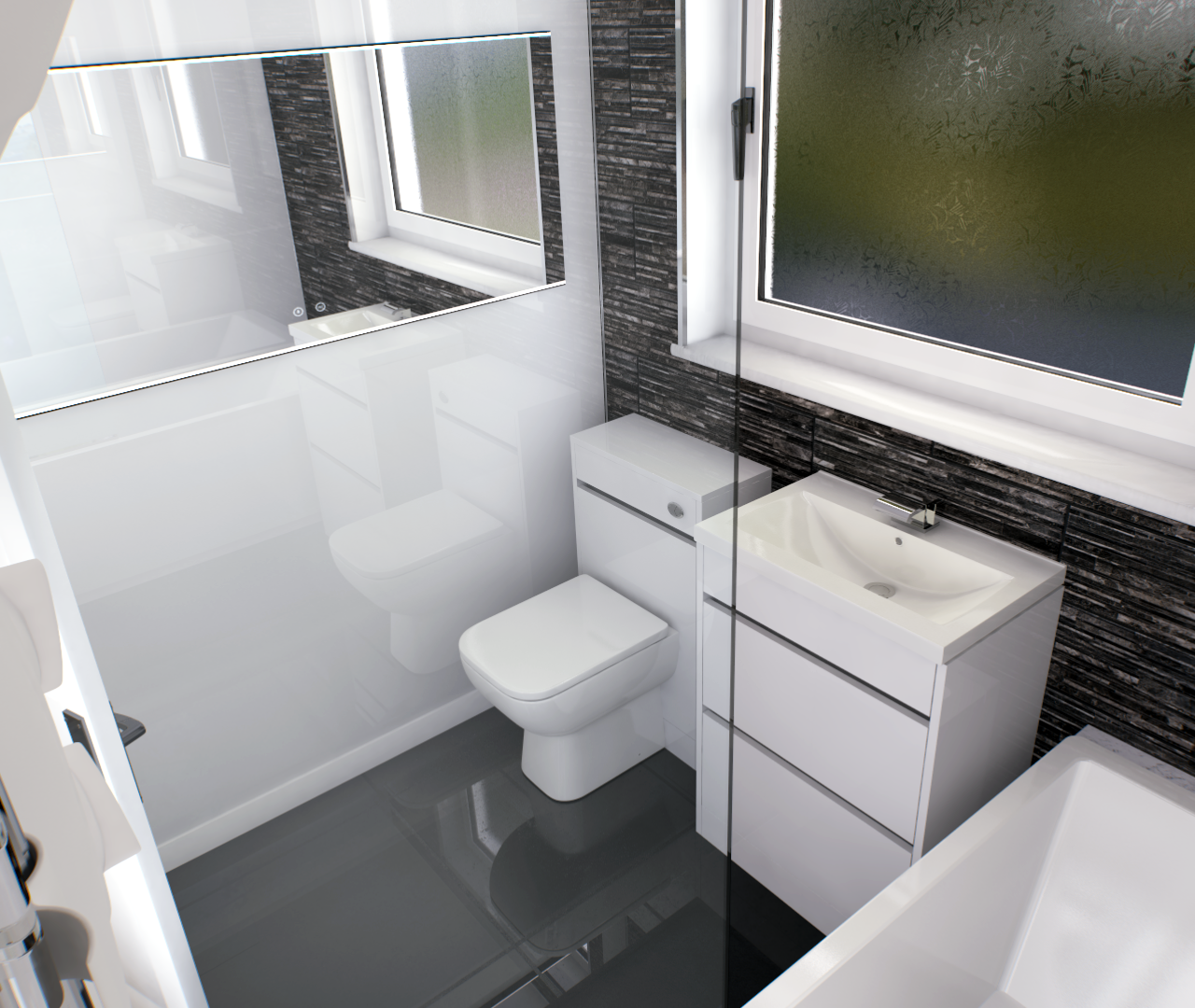 The Shower Room
Some customers are now deciding to scrap their bath in favour of a spacious shower room. The choice isn't for everyone, but for those who aren't keen on a bath it makes sense.
This decision opens up a lot of options for your new bathroom. You could decide to install a wet room, or just a large shower enclosure, the choice is yours! Take your time and plan out the space in a way that really maximises the area, after all you want the sacrifice to be worth it in the end.
Opening up your room like this means you can choose exactly what you want in terms of basin and toilet sets. Choose whatever suits your needs and design flair.
TOP TIP: Opt for a separate ceramic basin and toilet set in a wet room, furniture might not fare well in such a wet environment. You can choose either a designer radiator or a towel rail to complement your room, but remember that you can't dry multiple towels with a radiator. Smart choices here will help you make your bathroom more functional.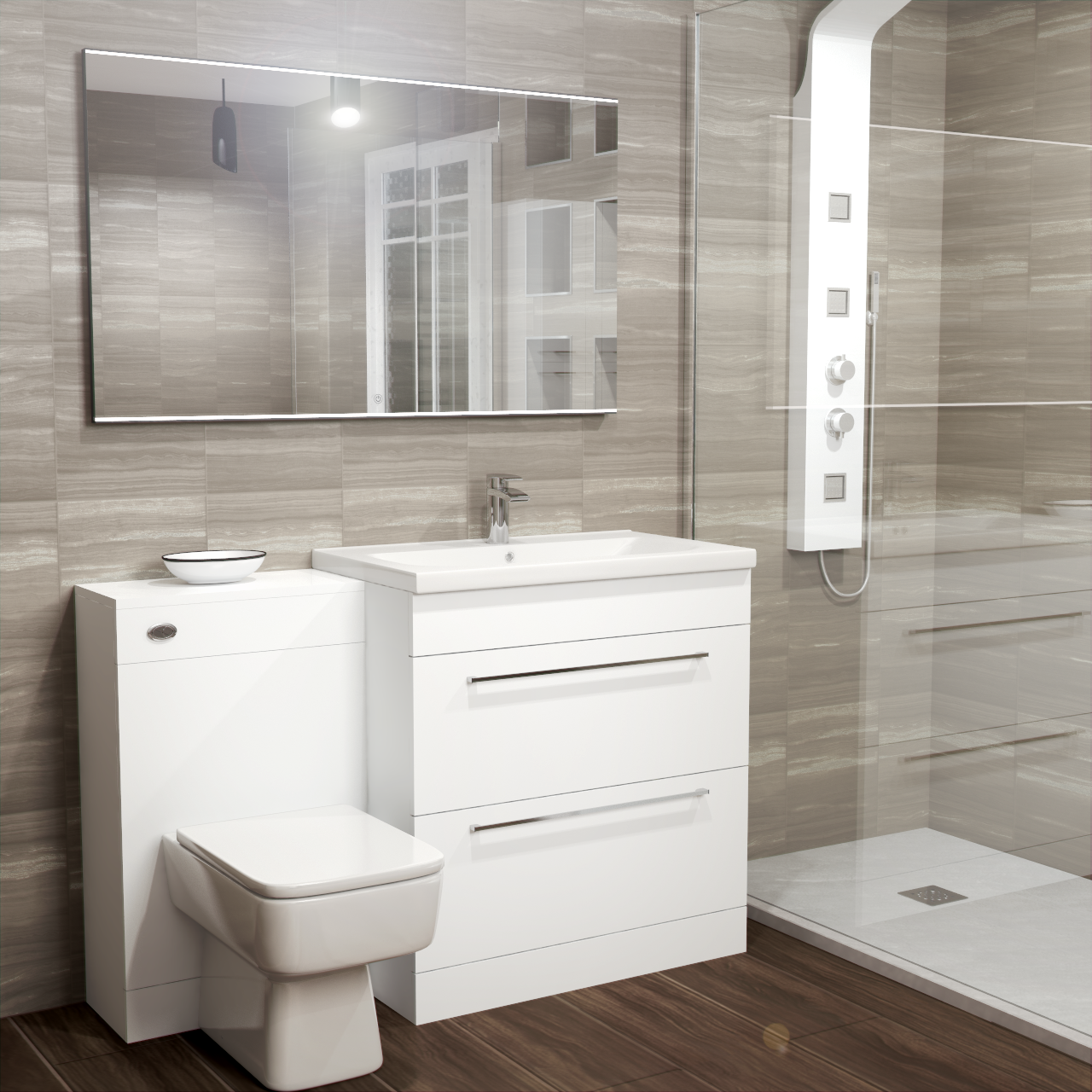 The Budget Bathroom
Not everyone has the cash to splash on a new bathroom (excuse the pun), but that's okay, you really don't need to feel like you've had to compromise. We stock a full range of budget options to help you create the bathroom you need without upsetting your bank balance.
Pick up our basic Ideal basin and toilet set for only £149.95, our basic Compact bath from £149.95, taps from only £26.95 and towel rails from only £48.95, you can see that an entire new bathroom will cost a LOT LESS than you think.
Opting for budget items will create a modern, clean design that will look great for years to come. Just take your time to plan your space well to suit your needs, and don't be afraid to choose the cheaper product if it suits your budget better.
TOP TIP: If you'd rather not spend your savings on a new bathroom, remember that we offer Interest Free Credit on all purchases over £500!
The Lifestyle Bathroom
If you're a bit of a Pinterest addict and want the ultimate 'wow' space, budget be dammed! We have a range of stunning luxury options to help you achieve a bathroom fit for its very own magazine shoot.
You've probably already got an idea of what you would like, but make sure you really take your time and choose carefully. A rich, luxurious setting can be tricky to get right, make sure you use some inspiration as your guide to help you achieve the perfect look.
Combining marble effects with opulent colours and quality products is essential. Choose between a combination unit, or separate ceramic basin and toilet set, shower enclosure, shower bath or freestanding bath, the choice is up to you.
TOP TIP: No matter what products you choose, the key to your look lies in accessories and wall coverings. Designer wall panels or luxury tiles will instantly create a sophisticated look. Choose luxury a towel rail or radiator and don't forget about bathroom accessories to help complete your designer style.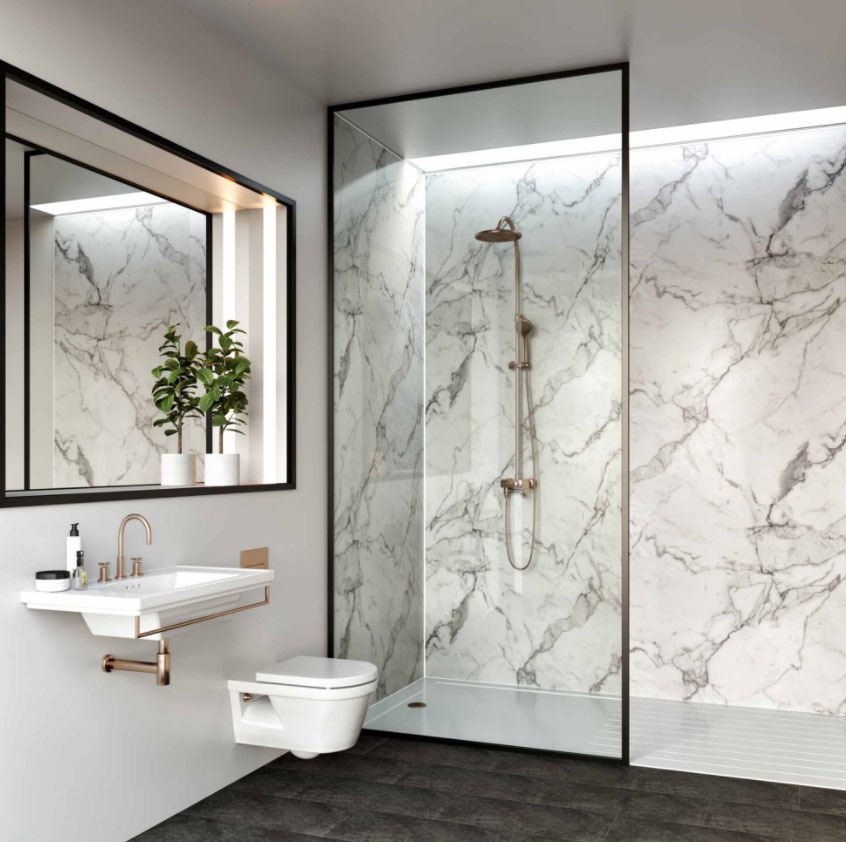 There you have it, the message to take away is: plan it well and make smart choices! If you still have questions, you can call us for a chat on 0344 809 4249 or email us at [email protected].