Posted by Sarah Kielbasiewicz 8th Aug 2019
Renovating an old, tired-looking bathroom can be an exciting project and there's lots of things to think about; baths and shower enclosures, traditional taps versus contemporary waterfall taps, and where you're going to put your vanity units. In fact, there's so much to consider that it can sometimes be easy to overlook a few vital things! That's why we're here to help.
Below, we'll take a look at 5 important considerations that some homeowners can easily forget about when undertaking renovations:
1. Flooring
Gone are the days when homeowners would carpet their bathrooms (thankfully!). Floor tiles are a much better option for bathroom areas because they're more hygienic than carpet, and materials such as coated porcelain and ceramic aren't particularly porous, which means they won't absorb moisture from the air like wood flooring.
Perhaps best of all, floor tiles are easy to keep clean (phew!). We recommend a cordless cleaner for bathrooms for safety (Gtech have some great options, and you can save using Gtech discount codes), although minor spills can often easily be wiped clean just using a damp cloth.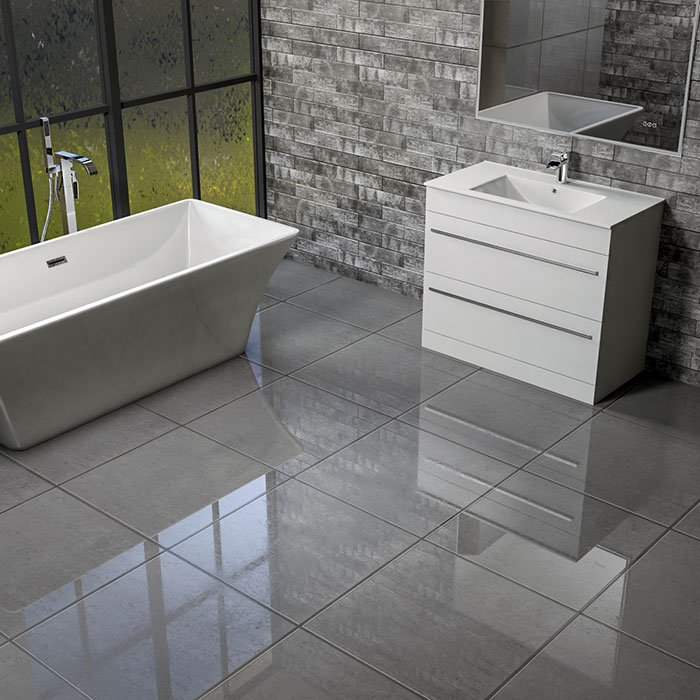 2. Wall Coverings
Although wall panels are becoming increasingly popular, they'll never be able to fully replicate the classic look of wall tiles. Like floor tiles, wall tiles are a top choice for bathroom areas because they're often made from ceramic or porcelain which are both hardy enough to withstand steamy bathroom conditions.
As wall tiles don't need to have a non-slip surface (unless you're planning on climbing the walls?), you have a lot more flexibility to create different patterns and use different types of tiles. Mosaics are an excellent option if you're looking for a more intricate type of design.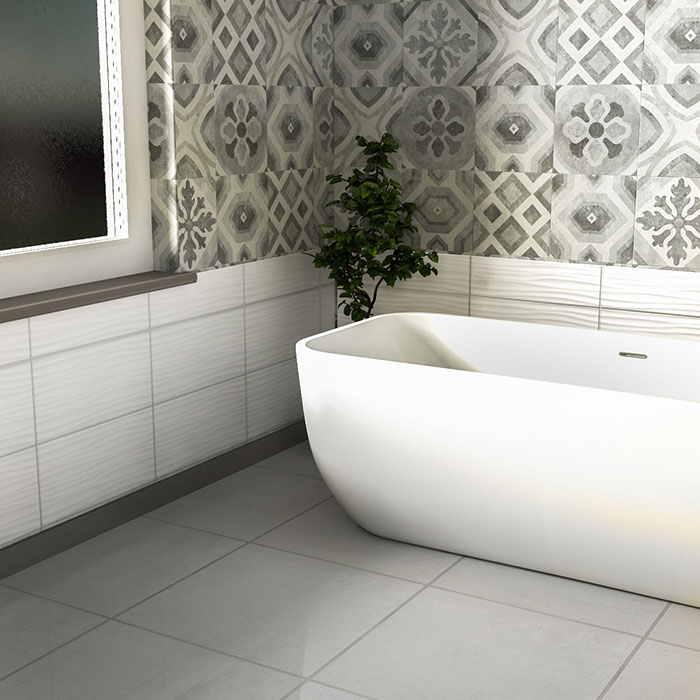 3. Storage
This is definitely one of the most overlooked considerations when it comes to bathroom renovations… where are you going to put all your bathroom bits and bobs? If you have a decent sized bathroom, drawer units and floor cabinets are good options for bathroom storage. If your space is smaller and you don't want to take up valuable floor space, wall-hung units are ideal.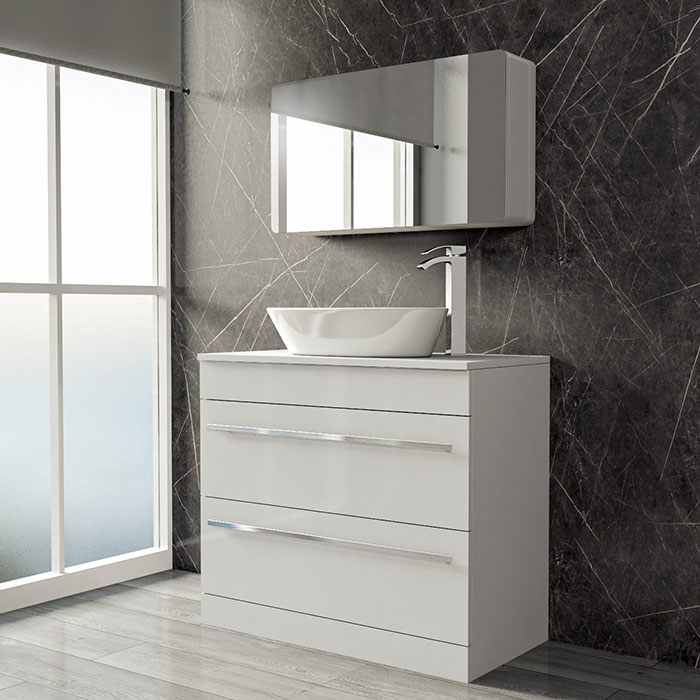 Hydraulic Mirror Cabinet 800mm
4. Technology
Technology? In the bathroom? Well, why not? Bathrooms have traditionally been a tech-free zone, which is why many homeowners don't think about it when renovating their bathroom. However, trends are changing, and technology is beginning to worm its way into every part of the home…. Even the bathroom!
If you're dreaming about long, relaxing soaks in your brand new bathtub, then it's worth thinking about installing a waterproof bathroom TV so that you can catch up with all your favourite shows at the same time. There's no need to miss out just because you're taking a bath!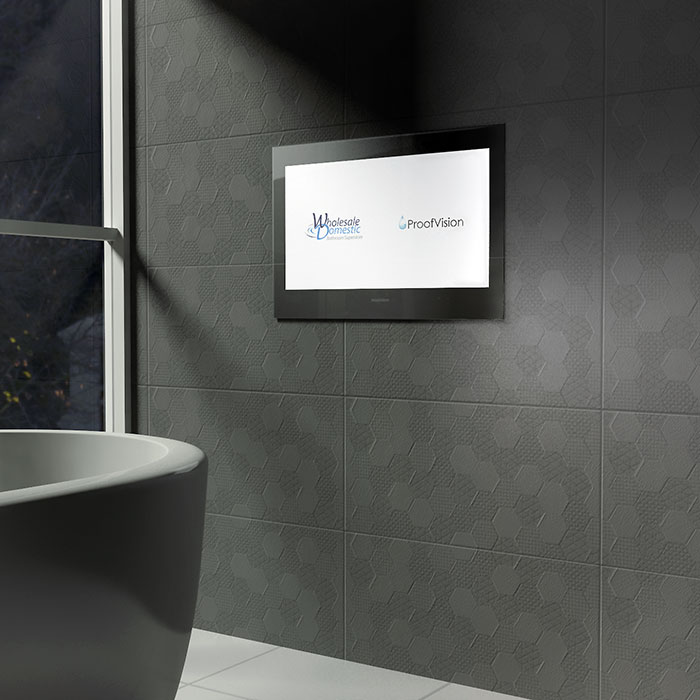 5. Finishing Touches
When renovating a bathroom, it's tempting to just think about the 'big stuff' at first, and leave the little things until it's all finished. It works for some people, but we think that planning everything in advance is the best way to ensure you really do get the bathroom of your dreams.
It's definitely worth thinking about your bathroom accessories and other finishing touches at this stage of the process. Planning where you're going to mount your soap dispenser, towel rail and even your cleaning products is something you need to consider.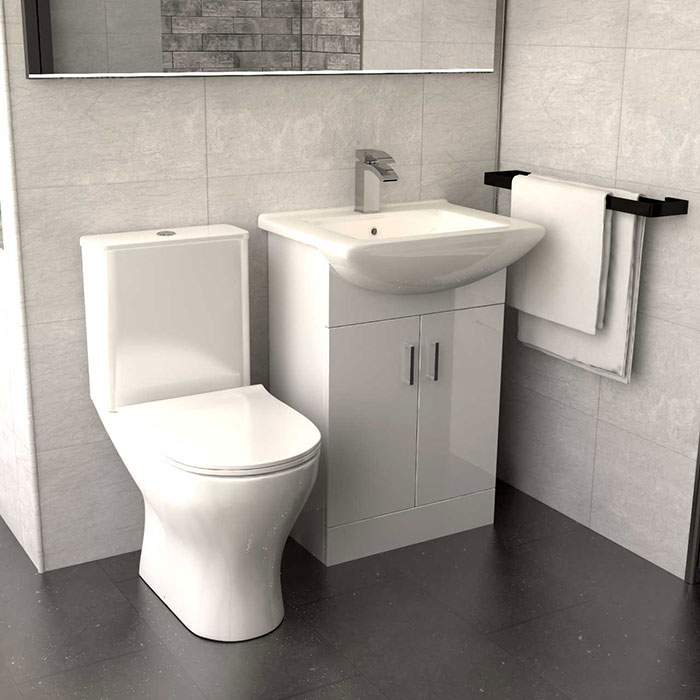 Colore Matt Black Wall Mounted Double Towel Rail
Building Your Dream Bathroom
Remember: It's much easier to make changes during the planning stages than midway through the renovations! That's why it's so important to really consider all aspects of your bathroom, before jumping in.
Stay social by following us on Instagram, Facebook, Pinterest & LinkedIn.