Posted by Francine Flanagan 18th Aug 2015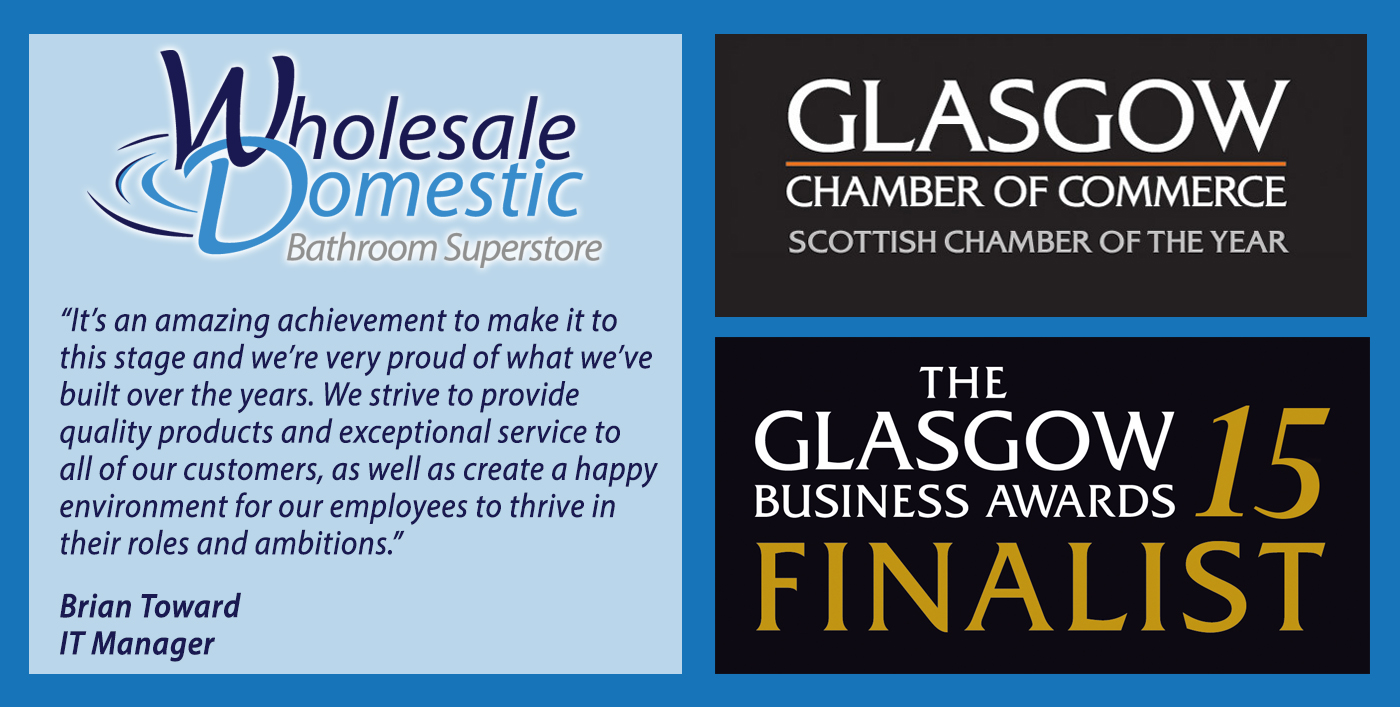 We are delighted to announce that we are in the running for the Family Business of the Year Award at the Glasgow Business Awards 2015. We are one of five finalists nominated by Glasgow Chamber of Commerce and we're absolutely thrilled!
This award ceremony takes part every year in October in Glasgow and showcases a variety of Glasgow based companies who are nominated under different categories for their innovation and success in their industry. We couldn't be happier that we have been recognised for our ongoing achievements and are now in the running to win the title of Family Business of the Year!
Our company was founded over 50 years ago and with a lot of hard work and dedication it has flourished in to a highly skilled and successful Glasgow business. This award would celebrate and recognise our achievements as an established family owned business. Our strong business plan and family engagement have moulded our business into a trusted and recognised brand in the Glasgow and surrounding areas, customers return year after year for our high quality, low prices and knowledgeable staff.
"It's an amazing achievement to make it to this stage and we're very proud of what we've built over the years. We strive to provide quality products and exceptional service to all of our customers, as well as create a happy environment for our employees to thrive in their roles and ambitions. Being nominated for this award has created an amazing atmosphere in our business, and we're over the moon to have all of our combined efforts recognised in Glasgow. We're one of five nominees who have all been nominated for their innovation and success and would like to wish everyone the best of luck. We've all worked exceptionally hard to get where we are today, and it would be the icing on the cake to be presented with an award after many prosperous years in the industry."
Brian Toward
IT Manager
Glasgow Chamber of Commerce will be judging us on our unique distinctive business practices, which have helped our business prosper and grow over the last half-century alongside the family commitment, enthusiasm and forward thinking.
The award ceremony will be held in Glasgow City Centre on the 1st October and will boast Glasgow's finest businesses across a wide section of industries. We're honoured to be included and are all very excited to be taking part, thanks again to Glasgow Chamber of Commerce for considering our business, now we just have to demonstrate our patience and wait for October!