Posted by Carmela Caserta 8th Feb 2023
A core function of the modern bathroom is to provide storage for your toiletry and cleaning essentials. Bathroom furniture is the ideal way to make effective use of space in your bathroom. And with so many convenient and stylish options available depending on your needs, tastes and the layout of your room, there's a storage solution for everyone. Furniture is also a great way to conceal essential plumbing for a sleek finish. With stylish and practical furniture comes the need for maintenance.
So, how do you maintain your stunning furniture and preserve it for years to come? Put down the shop bought cleaners, step away from the eye-watering chemicals and read our top tips. Keeping your bathroom storage units in tip top condition is easier than you think!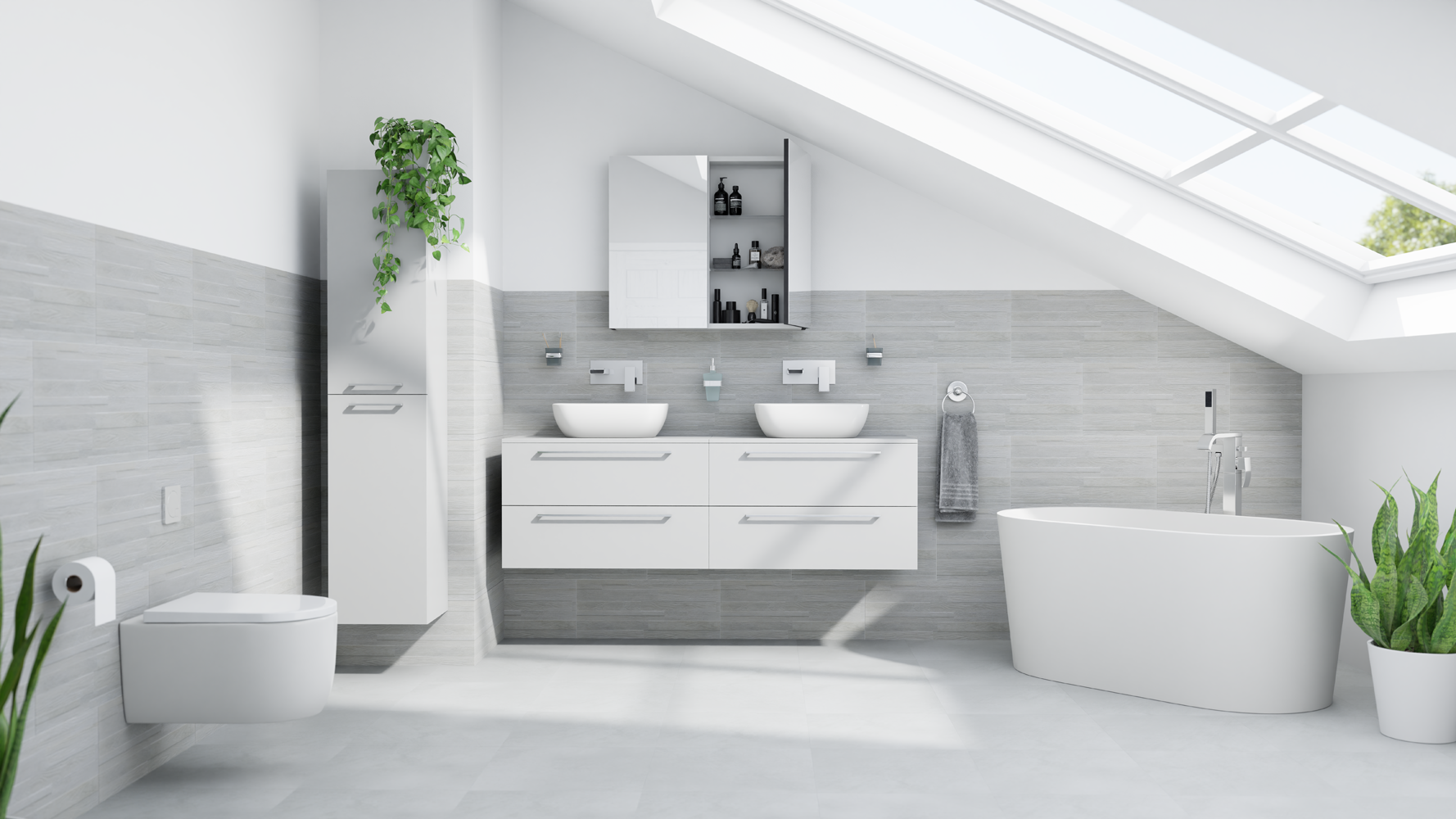 What should I use to clean my bathroom furniture?
With a world of cleaning brands to choose from all promising to rid your home of germs, kill 99.9% of bacteria, and offering an enticing scent, selecting the right products can be a minefield. Only use these products on ceramic surfaces such as your bathroom tiles – being such a durable material, it has the ability to withstand any chemicals. Avoid using these cleaners on your furniture, which is often finished with a coloured coating which won't stand up to harsh chemicals.
Easily maintain the look of your furniture with a damp cloth and a small amount of washing up liquid. This gentle solution is effective enough to remove dust, germs, and dirt without damaging the colour or finish of your furniture. You'll save on the cost of chemical cleaners too!
Explore our range of cleaning products designed to work perfectly with the materials your furniture has been crafted from. Successfully wipe away spills, bacteria, mildew and mould without damaging surfaces with harsh, unnecessary chemicals.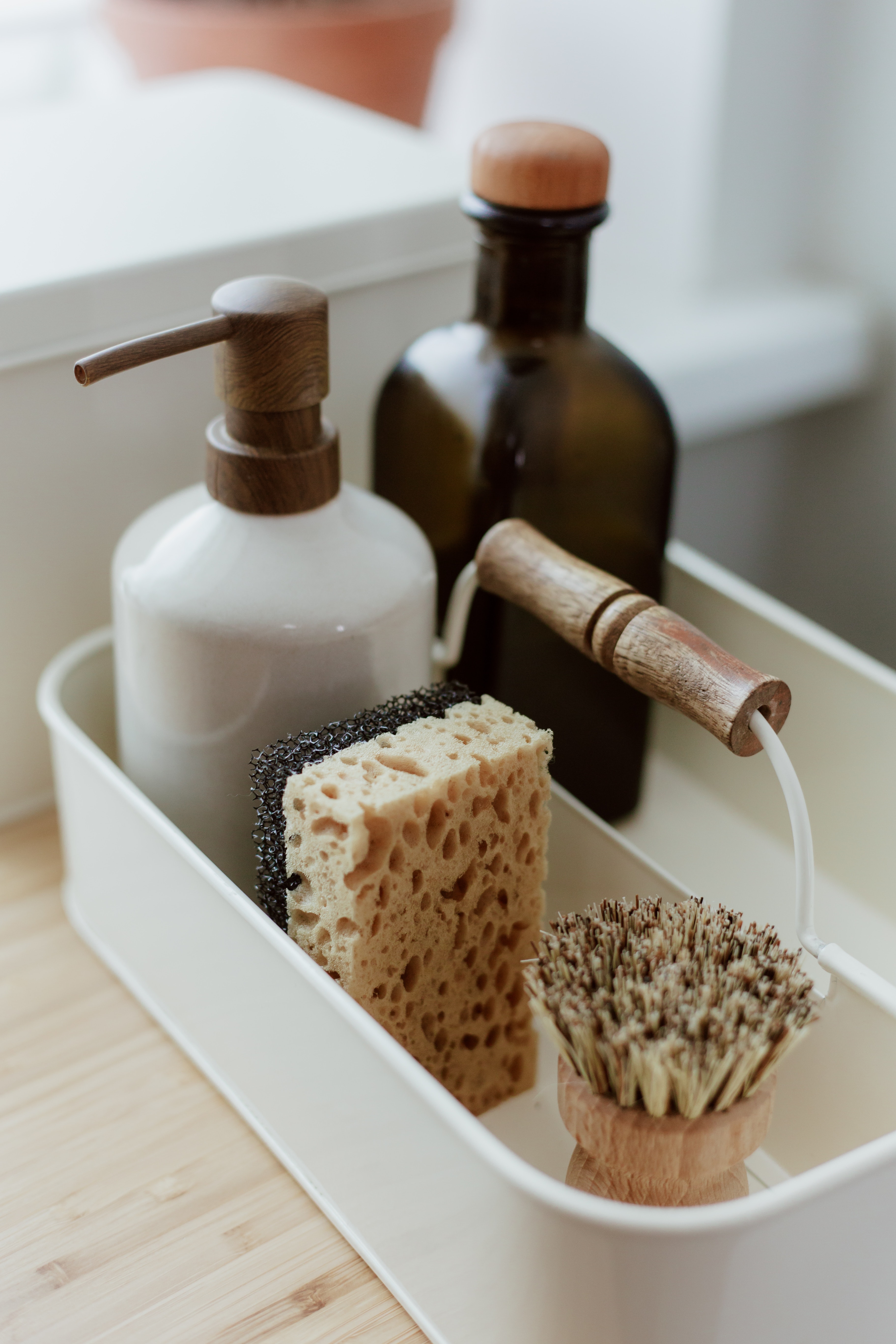 Top tips to keep your furniture as clean as a whistle!
Watch out for spills
Most of the toiletries we use can cause more harm to our surfaces than you think. As obvious as it sounds, don't be tempted to leave a spillage for later – clean as soon as you notice to avoid damage. Anything from a toothpaste spill to a splash of mouthwash can leave a bitter taste in your mouth if left to sink in. These may be easy to clean from surfaces like porcelain and ceramic, but may stain your furniture and will be more difficult to remove the longer the stain is left to penetrate.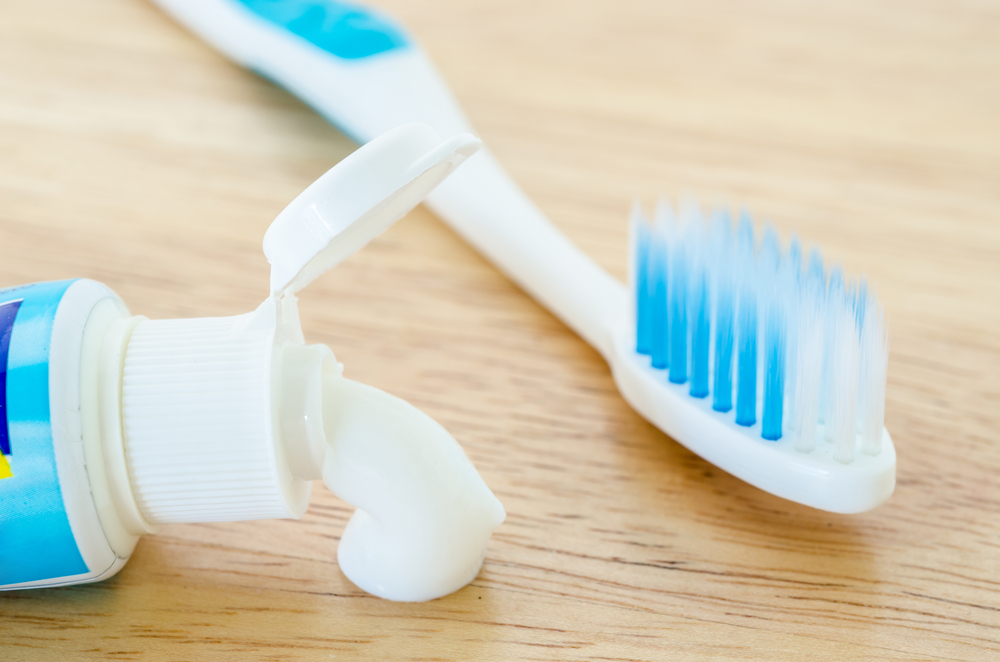 Be wary of leaks and puddles
With so much water being used in the bathroom, it is bound to be an area of concern. Whilst not directly related to cleaning, keeping your space as dry as possible is crucial to maintaining everything in the room you've worked hard to furnish. Keep your eyes peeled for dripping taps, leaks from any of your fittings, excess condensation after a bath or shower. Water which is left to build up on wood-based furniture can often cause swelling amongst other problems.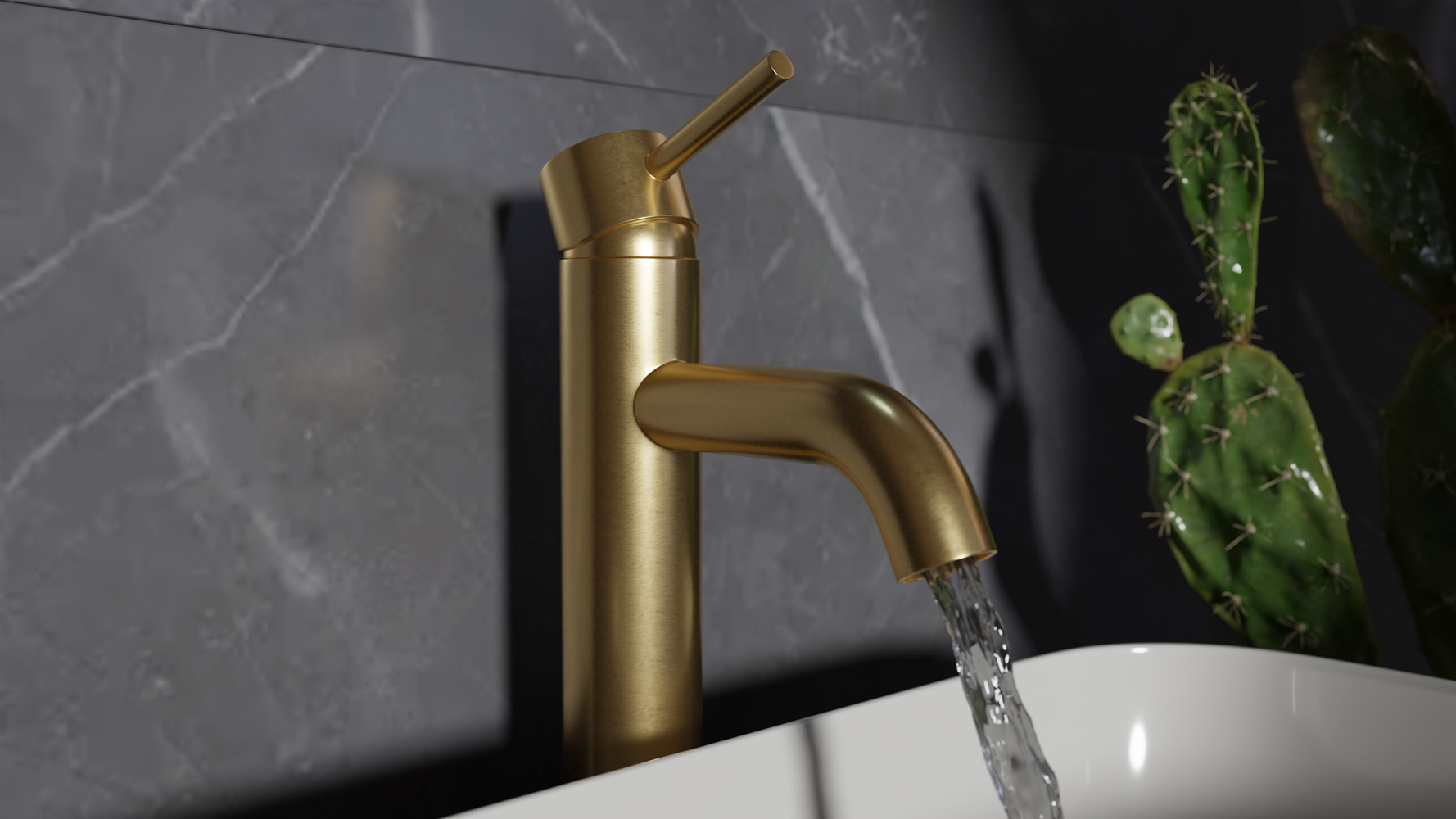 Take care in busy bathrooms
The bathroom is one of the busiest rooms in most houses, so it's hard to prevent traffic flow. If you have or plan to have freestanding bathroom furniture, take special care. Anything from vanity units and side cabinets to tall cabinets and bath panels.
Furniture that's in a direct traffic path can be easily kicked or bumped into and so should be monitored for chips, scratches or damage. Over time, incidents like this can damage the protective surface layer, which could expose your bathroom furniture to steam and condensation damage. Of course bathroom furniture is designed to be hard-wearing but repeated contact will result in obvious wear on your furniture. A change as simple as removing outdoor shoes can make a world of difference and keep your entire bathroom much cleaner.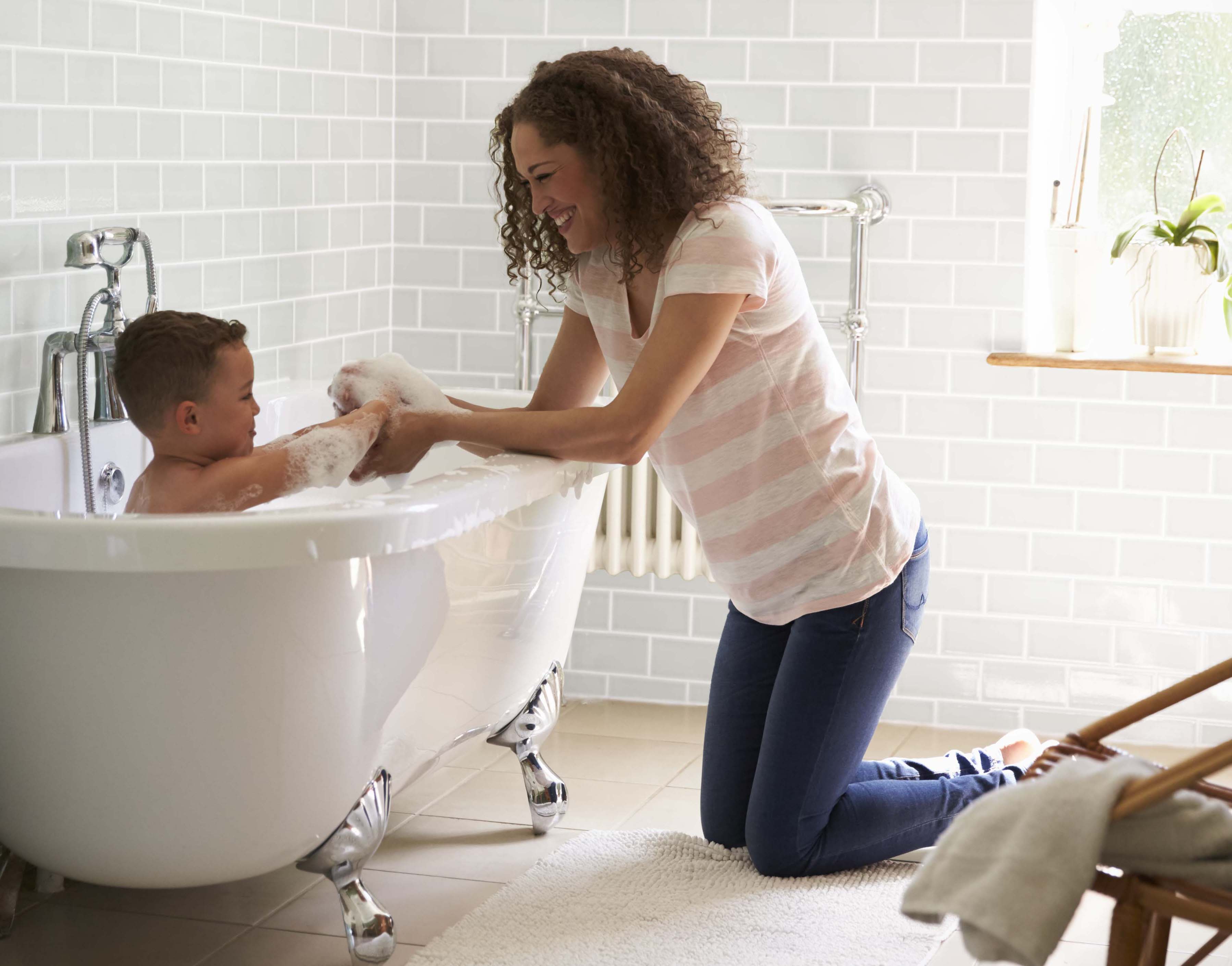 Ensure you have adequate ventilation
Effective ventilation has the power to keep your bathroom clean and safe. If there's nowhere for excess steam or condensation to go, it will land on any available surface and your bathroom furniture will suffer. Mould and mildew can result in an unpleasant bathroom environment which is not only unclean but dangerous. An excess of either can lead a host of respiratory health conditions, creating a problem you just don't need.
If your bathroom has windows, check that there is an air vent to allow constant airflow into your bathroom. No windows? You'll likely have or will need a bathroom extractor fan. This clever device will remove excess moisture from your bathroom, preventing water damage.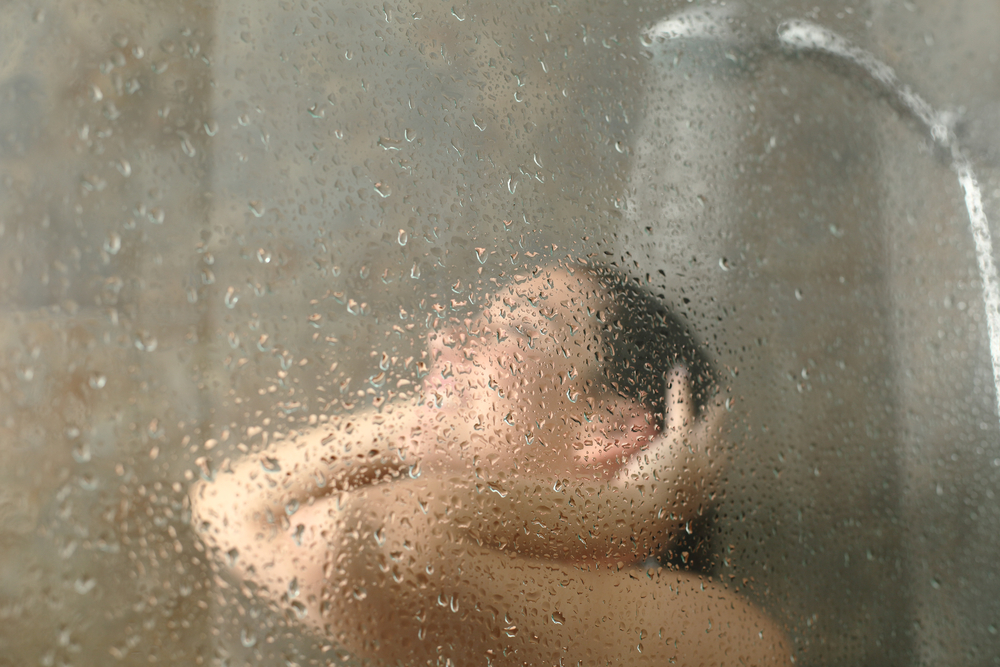 When should I consider upgrading my bathroom furniture?
Despite years of care and practicality, there comes a time when it's more effective to trade your furniture in for a newer alternative. Maybe your existing furniture is showing obvious signs of wear and tear such as peeling paint, damaged doors, limited functionality or even breakage. Perhaps your needs have changed and you're on the search for different units to meet these needs. Or you could simply be in the mood to renovate your bathroom and so you want new furniture units that will bring new life to your bathroom.
Whatever the reason, it's easier than ever to discover our stunning range of practical bathroom furniture. Consider wall-mounted furniture to free up floor space and make cleaning a breeze. Or choose freestanding furniture units if you need more storage space and want these to be a focal point in your bathroom. Don't forget to add our essential bathroom cleaning products to your basket too! From traditional finishes to modern looks, we've got furniture to suit your taste and make your life easier with low maintenance cleaning options. It's never been easier to find your perfect bathroom furniture solution with Wholesale Domestic.