Posted by Sarah Kielbasiewicz 14th Jun 2018
Scandinavian design is a massive trend in the world of interiors; and it's no secret why. Traditionally, Scandinavian design centres around the ideas of minimalism, simplicity and functionality. Creating a minimalist aesthetic in your home is the latest craze in home décor, so it's no surprise that everyone and their mum is taking inspiration from this trend. Scandi style interiors can be added into pretty much any room in your house, but the bathroom is where this style really lends itself well.
Keep reading for our ideas on how to create a Scandinavian inspired bathroom.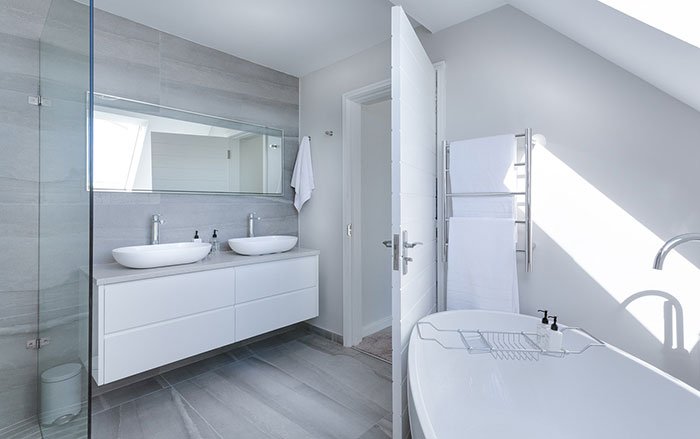 Monochrome
Scandinavian style is all about keeping things simple, so it's unsurprising that this style often uses white as the main colour scheme. An all-white bathroom creates a clean, simple look that gives off the minimalist vibes that Scandinavian bathrooms are known for. Go for white all over, or choose a black and white theme to add some visual interest.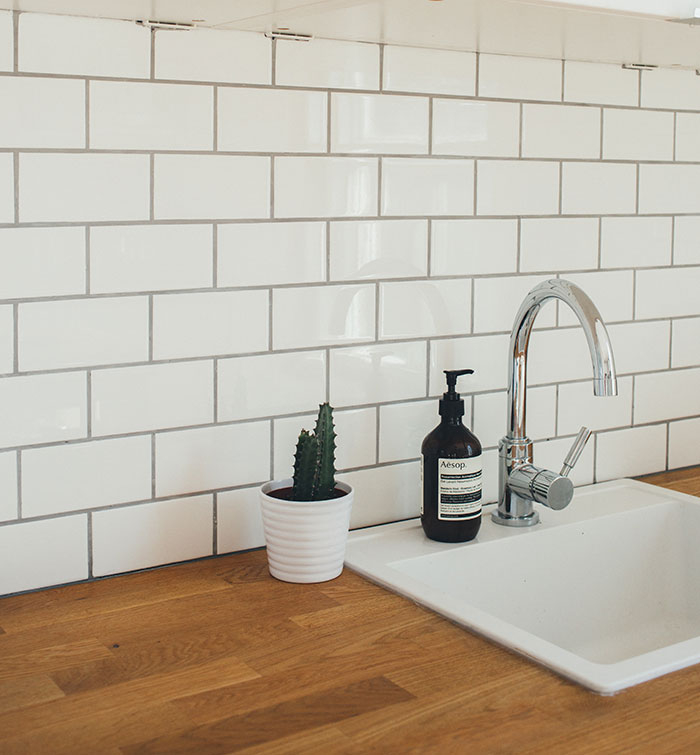 Subway Tiles
Subway tiles are a huge trend in Scandinavian design. If you type 'Scandinavian bathroom' into Pinterest, you will be bombarded with this type of tile in near enough every image. Safe to say, they're pretty popular. And for good reason: they're a versatile option that will look good in pretty much any bathroom, big or small, and are great for creating a chic look with minimal effort.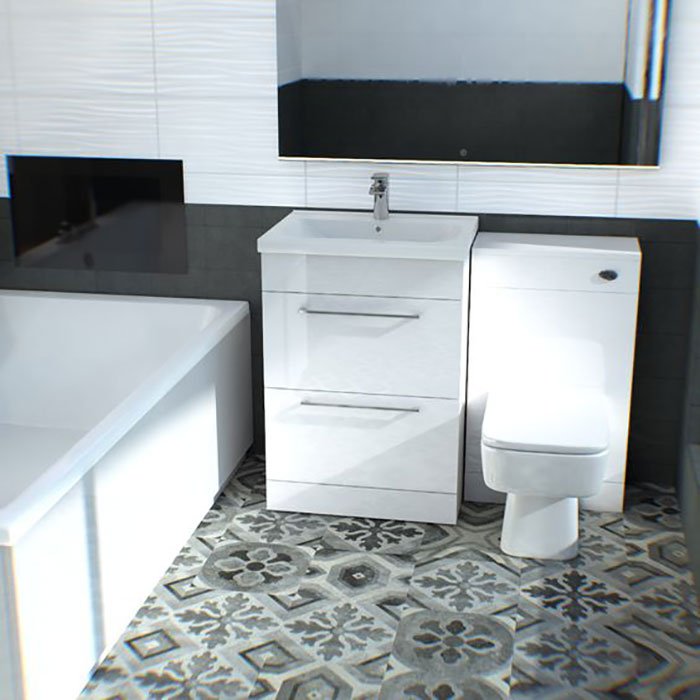 Patterned Floor Tiles
Another big trend in Scandinavian design is patterned floor tiles. These are a brilliant option if the idea of a plain white bathroom is too simple for you, and you want something a bit more unique. Patterned floor tiles are great for offsetting the simplicity of the rest of the room. For true Scandi style, stick to the monochrome theme and choose tiles in black and white, or keep it light with grey and white.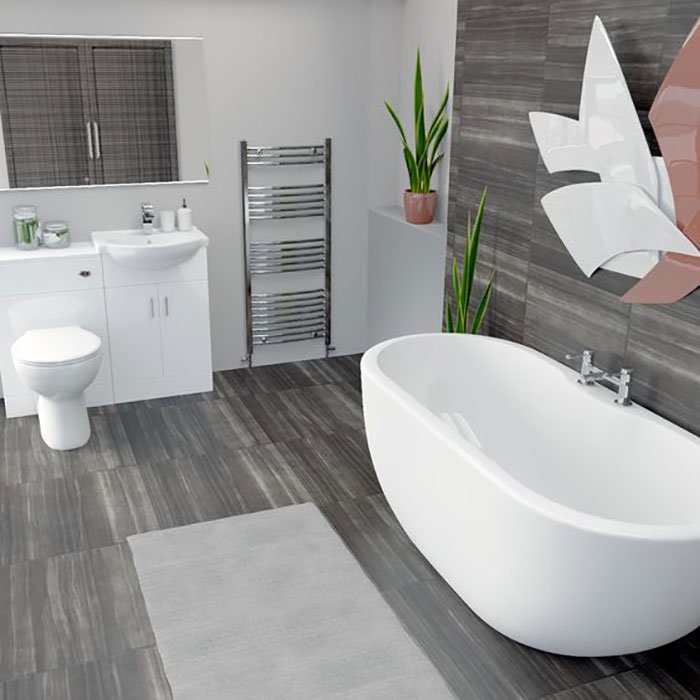 Wood
While Scandi style should be simple and minimal, one thing it should never be is harsh. This is why wood is a common theme in Scandinavian bathrooms; it adds a softer, earthier look and stops the room from feeling too clinical. Choose a basin unit in a light wood to add a homely feel, or go all out and opt for wooden floors (or wood effect tiles, if the thought of having a wooden floor in the bathroom makes you cringe).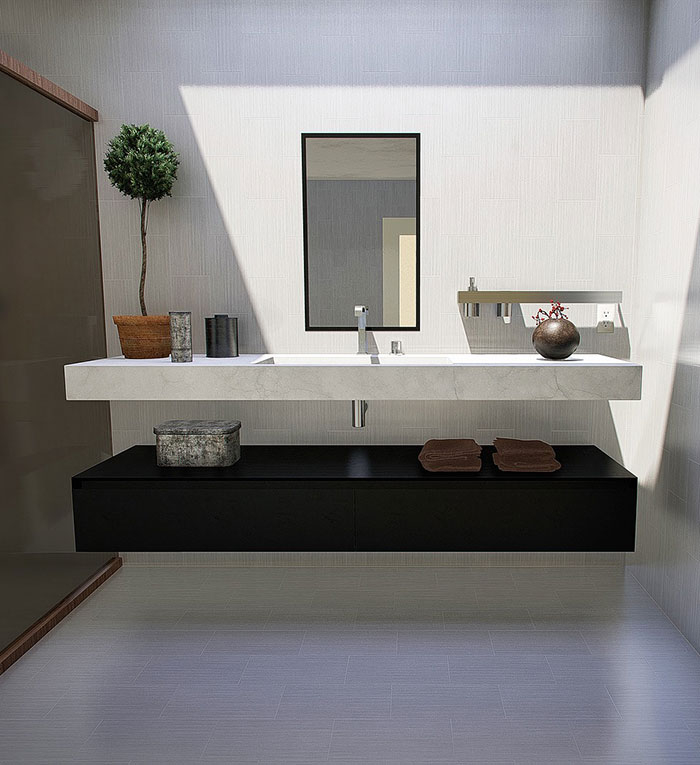 Wall Hung
Wall hung pieces are commonplace in Scandinavian bathrooms, as they're great for creating the minimalist look that is characteristic of Scandinavian design. A wall hung basin and toilet set is a great, budget friendly option to achieve that simple, modern look and save space in your bathroom. Wall hung units are a popular choice when it comes to Scandinavian interiors as they create that perfect sleek and minimalist look.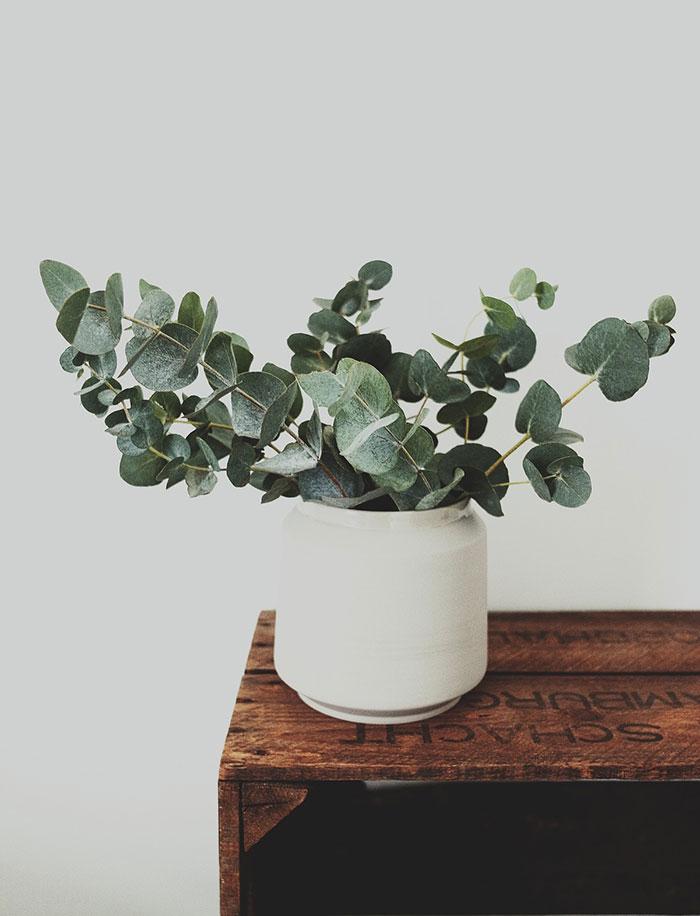 Greenery
Houseplants are a popular choice for decoration in Scandinavian bathrooms. They're a great way to inject some life into the room and create a welcoming atmosphere, while also adding to the gorgeous aesthetics of the room. If you have the room for it, fill in an unused corner with a large, leafy plant to add to the Scandinavian vibes. If you're stuck for space, pop a small plant in a stylish pot and keep it on your windowsill; it will still give that stylish, Scandi-inspired look. If you're looking for more plant inspiration for your bathroom, check out our blog on bathroom plants here.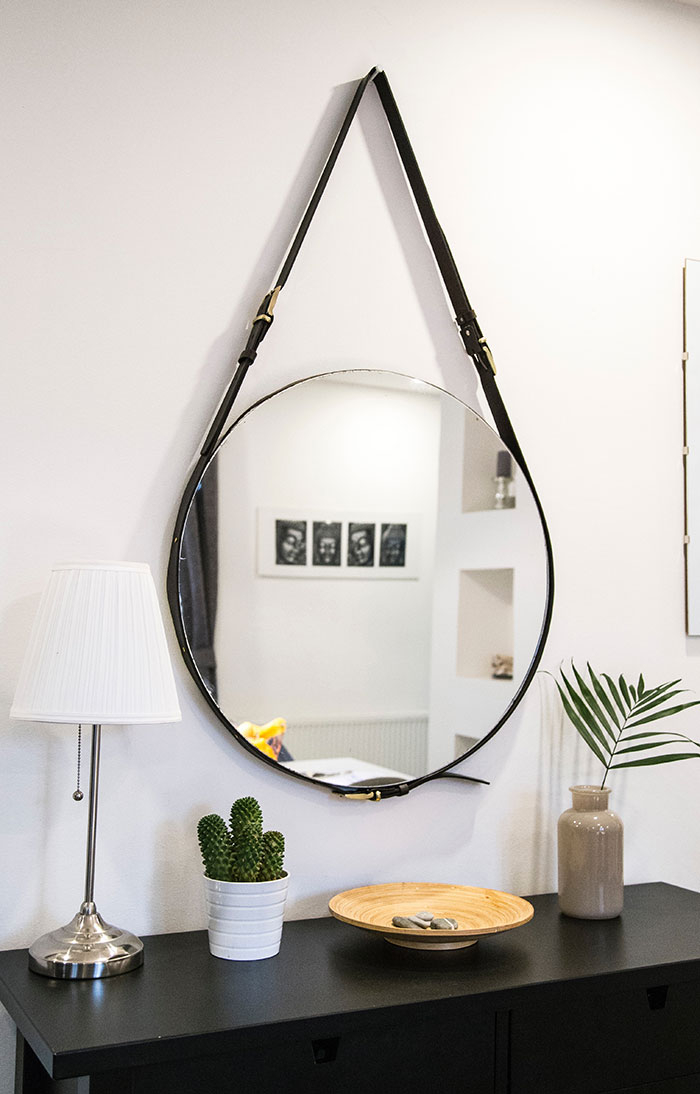 Hanging Mirrors
Hanging wall mirrors are a very popular Scandi-inspired trend. The clean lines add to the minimalist look while also adding interest and creating a bold statement. Round mirrors are the most popular choice; the simplicity of the shape adds to the minimalist aesthetic. However, you could also opt for a mirror in a geometric shape, like a hexagon; it creates a bolder look, but still keeps the Scandi feel.
What do you think of this trend? Would you add any of these Scandi-inspired ideas to your bathroom?