Posted by Sarah Kielbasiewicz 21st Jun 2018
We like to bang on about bathroom renovation quite a lot over here at Wholesale Domestic, but we also realise that this isn't an option for everyone. As someone who lives in a rented flat, I can vouch for the fact that it's really frustrating to not have much control over the look of your bathroom. My bathroom, like most in rented properties, is pretty dated. I'm desperate to redecorate, but there's only so much I can do living in a rented property. Luckily, there are options to revamp your bathroom and make it more suited to your style, without having to make any permanent changes, or risk losing your deposit.
Read on for our top tips on decorating your rented bathroom. Ready? Let's go!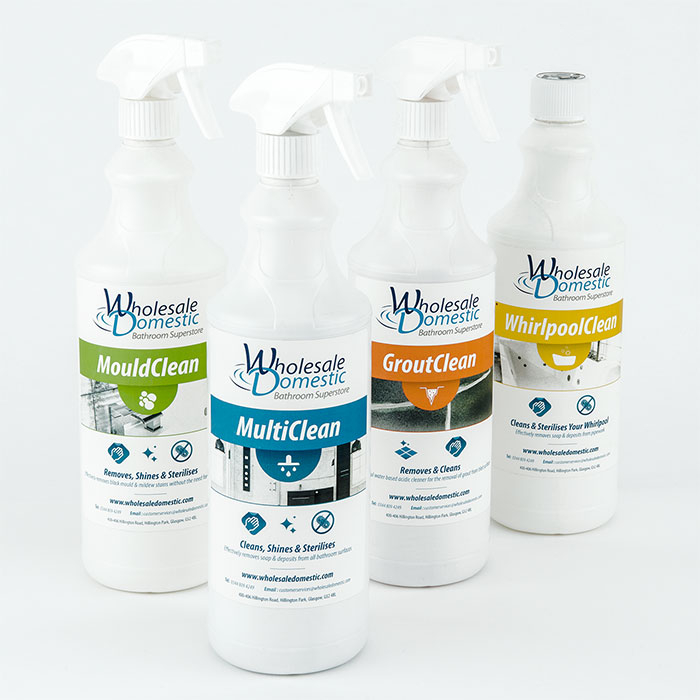 Deep Clean
First things first: before you start thinking about decoration, it's time to give your bathroom a proper clean. I know you're grumping right now about how horrible your bathroom is and how it's beyond help, but you'd be surprised how much better things can look after you give them a good clean. Get in there and clean your bathroom from head to toe, and give some TLC to the things that don't normally get a look in, like your grout. So dig out the cleaning products and rubber gloves, and get scrubbing!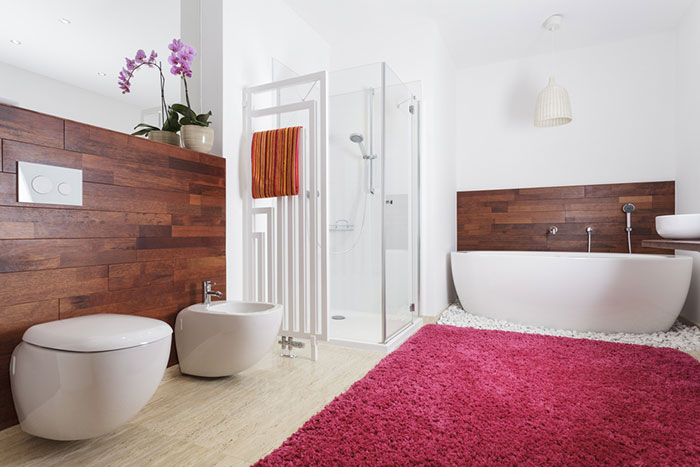 Decorate the Floor
Patterned floor tiles are a massive trend right now; we even have a Pinterest board dedicated to them! When I envision my own dream bathroom, patterned floor tiles are always a key feature. But replacing tiles isn't exactly an option if you live in rented accommodation. A simple way to solve this is adding in a rug or bath mat in a bold pattern. No, it's not quite the same, but hopefully it can be good enough until you get your own place.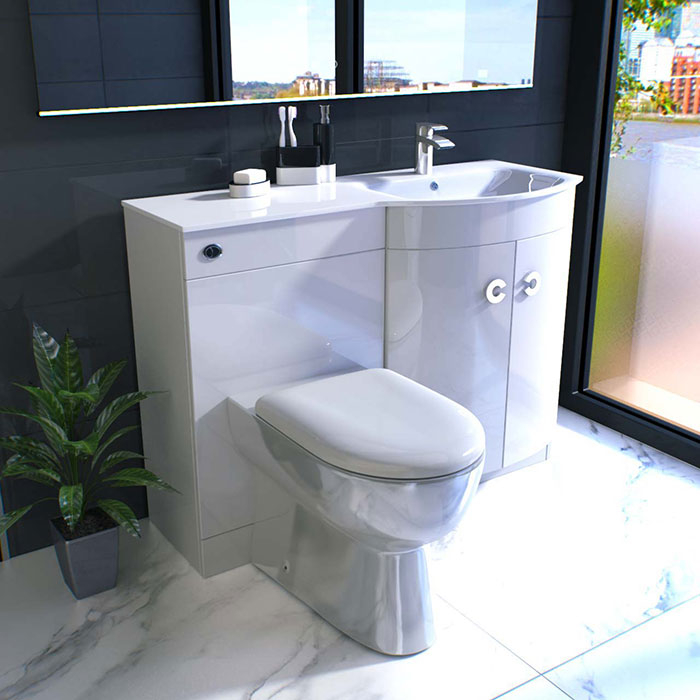 Revamp Your Units
If you've lived in rented accommodation at some point, you'll probably have been subjected to living with those yellowy-beige cabinets; you know the ones. Every landlord seems to think they're a good idea and every tenant looks at them with dread. Bathroom units aren't something that most landlords are willing to change (unless they're quite literally falling to pieces), so you're more or less stuck with them. There are, however, a few options to make them slightly less dreary looking. You could cover the cabinets in self-adhesive contact paper- you can find these online in a multitude of patterns and colours. For a less dramatic option, you could also change over the hardware on your cabinets. Pick new door handles that are more your style, in a similar size to those you already have, and change them over. Just hang on to the original handles and replace them when you move out.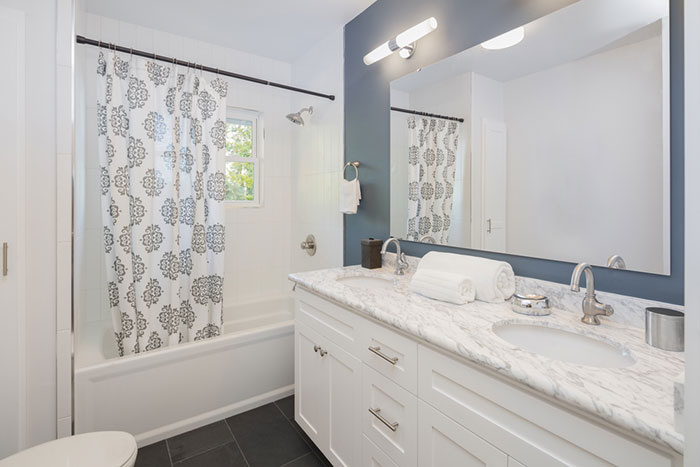 Personalise Your Shower
Showers will probably seem like a fairly permanent feature in your bathroom; there's only so much you can do to change them. However, there are actually a few ways that you can make your shower more personalised. Switching out your shower head is a simple, easy change to make. It might not make a huge difference to the appearance of your bathroom, but it does mean you can choose a higher quality shower head that hasn't been used by previous tenants (god only knows how many people have used that shower head before you). If you want to change up the look of your shower, you can add a shower curtain in a fun pattern to spice things up. If your shower has glass doors instead of a curtain rail, you could add some fun wall decals onto your shower doors. Stick them on, and peel them off when you move, with no damage and your deposit intact.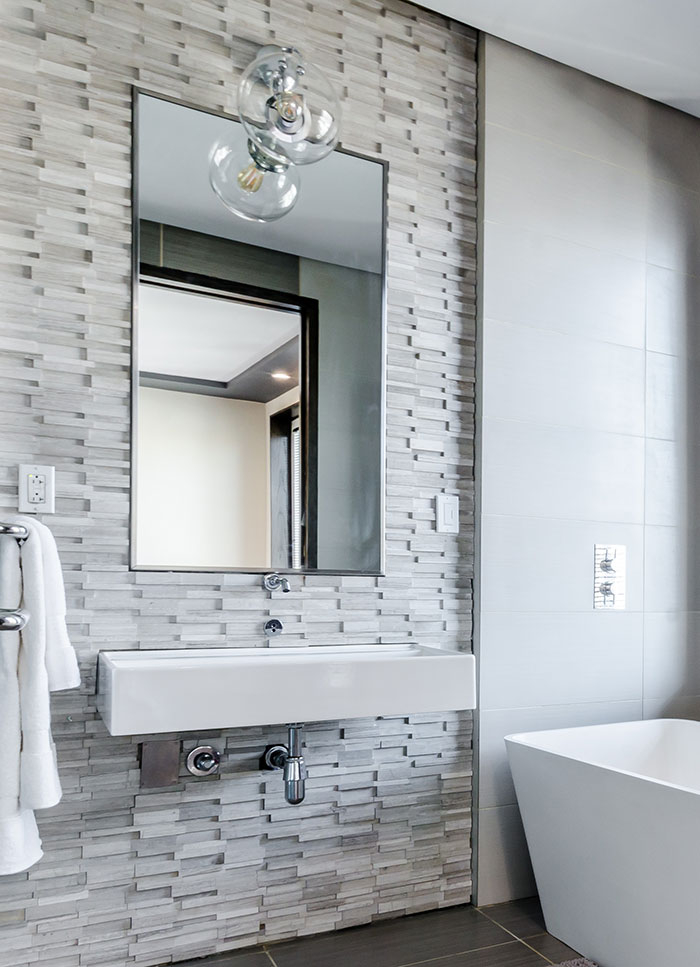 Add Some Accessories
Adding in accessories is probably the most obvious way of decorating a rented bathroom, but it's definitely effective. Swap over the original curtains for some in a bold colour or pattern to add some drama, or add in a stylish mirror to make the room your own. You can also swap out the toilet roll holder for one in a stylish design that fits your taste.
So, there we have it. Our top tips for decorating your bathroom when you live in a rented property. Would you try any of these ideas?