Posted by Sarah Kielbasiewicz 19th Aug 2019
At Wholesale Domestic Bathrooms, we know that designing a new bathroom can be a costly and stressful exercise. That is why we're here, to help you make the process easier so you can achieve your dream bathroom with minimal fuss, and save money while you do it. So, without further ado, here are our top tips for designing a cheap and cheerful bathroom!
Bathroom Bundles
For the utmost of ease, choose one of our complete bathroom suites. These handy bundles comprise of some of our best-selling products, hand-selected for you. The result? A high quality suite with the core items you need to create a functional bathroom.
The best part? With many options under £400, you can complete your new bathroom without breaking the bank.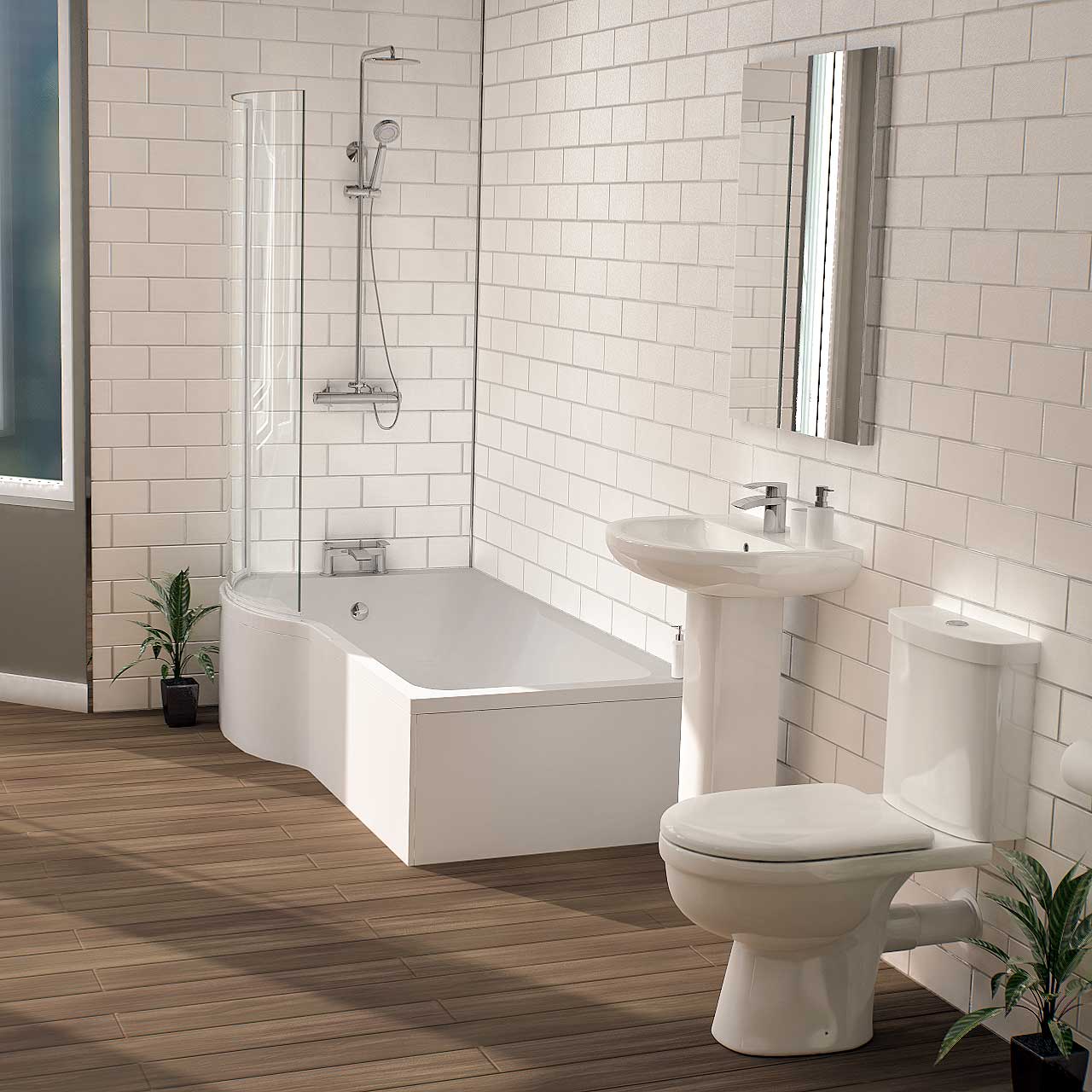 Ideal Left Hand P Shaped Shower Bath Suite
Tapware
Sometimes, all you need to make a big impact is a small change. Changing over your tapware can turn a basic bathroom design into something chic and contemporary. At Wholesale Domestic Bathrooms, we have a wide range of modern and traditional styled taps for you to choose from. Our favourite look of the moment has to be the ultra-modern waterfall style, check out our best-selling Cubix Waterfall Basin Tap. Make sure to consider matching your Basin and Bath taps, for a cohesive look.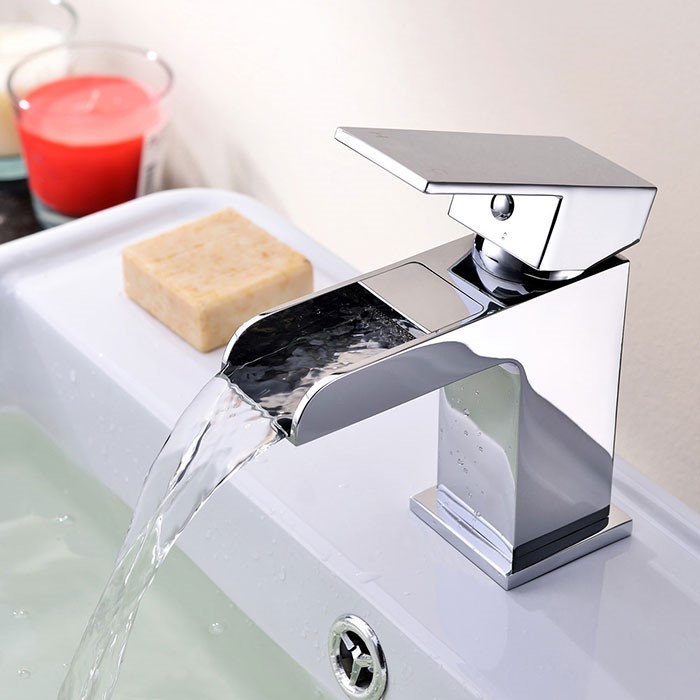 Cubix Waterfall Mono Basin Mixer Tap
Minimal Tiles
When it comes to bathroom renovation, tiles can work out to be one of the biggest expenses, between installation costs and the price of the tiles themselves.
Keep costs down by being strategic with where you place your tiles. You don't have to tile over your full bathroom. Stick to tiling in only the necessary areas, like behind the bath and above the basin, to save a bundle.
To elevate the look, you could use bold, patterned tiles to create a feature wall, while painting the rest of the room in a block colour. Another chic option is to tile the walls halfway and paint the remaining walls in a complementary shade.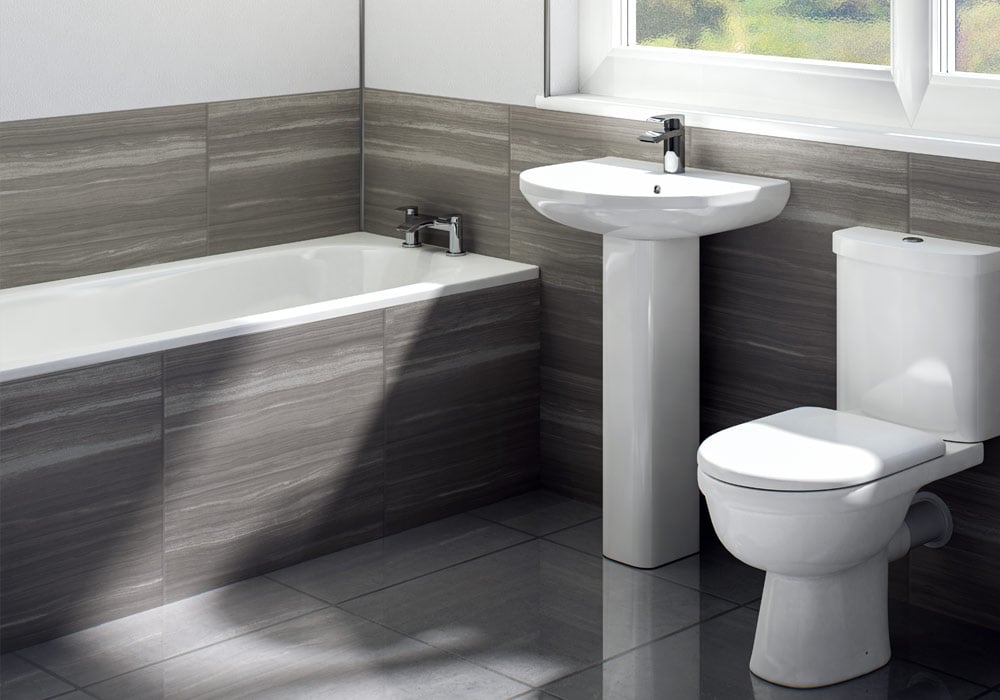 Lower Cost Alternatives
At Wholesale Domestic Bathrooms, style and cost-effectiveness can go hand-in-hand. Take inspiration from the latest interiors trends and achieve a fashionable look, without the eye-watering price tag.
Cast-iron freestanding baths are what vintage bathroom dreams are made of. However, the price can often be closer to a nightmare. An acrylic freestanding bath can be a good compromise. Opt for one in a traditional design, like our budget-friendly Windsor Double Ended Bath, to achieve a classic look for a reasonable price.
Do you desire luxurious marble tiles? Opt for marble-effect wall panels instead. This popular option gives the Pinterest-worthy look of marble, while also being purse-friendly and highly functional.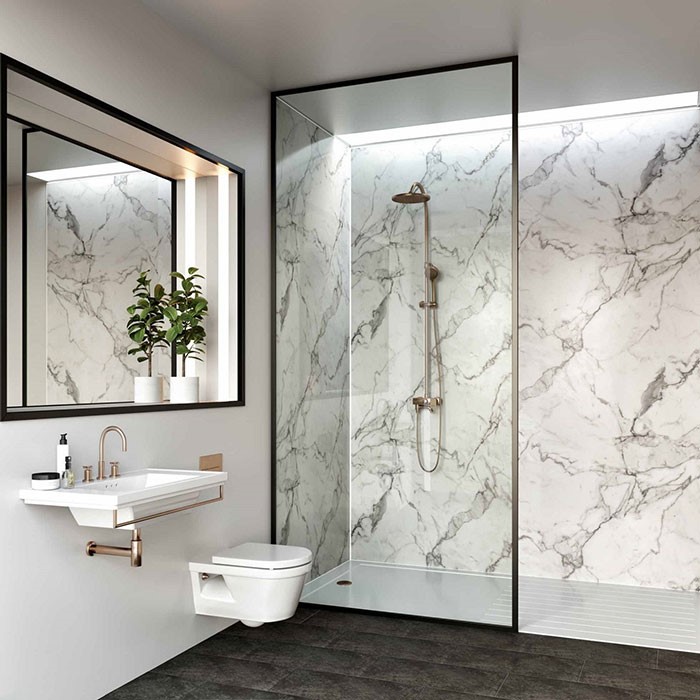 Multipanel Linda Barker Calacatta Marble Unlipped Bathroom Wall Panel
Accessories
Accessories are an inexpensive way to add some extra flair to your new bathroom. Choose from our range of co-ordinating items to create a cohesive and smart appearance. Select a classic, traditional design or inject some style with modern pieces. You could even make a strong statement with matt black accessories.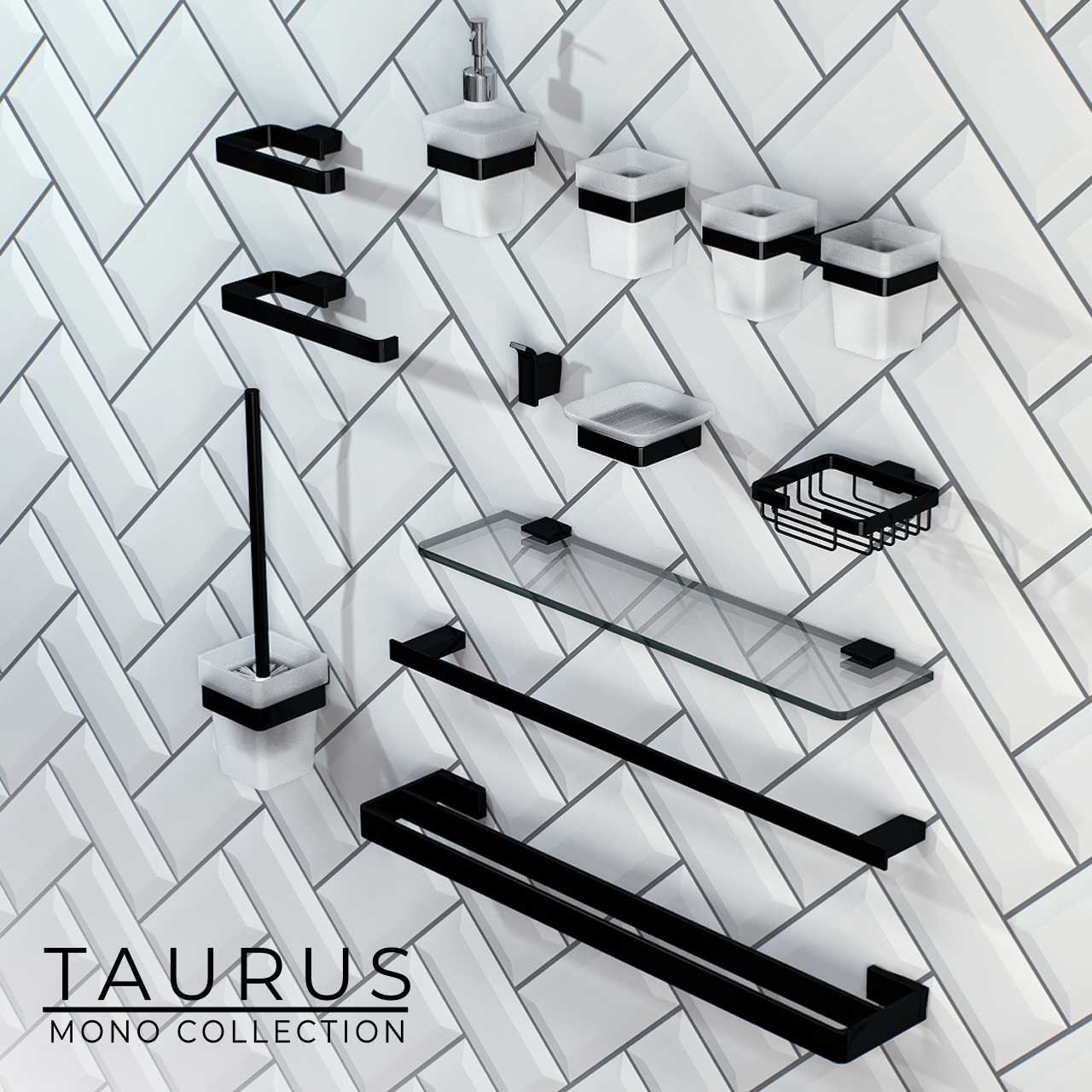 And there we have it: our tips to design a cheap and cheerful bathroom. With Wholesale Domestic Bathrooms, it couldn't be easier to achieve a stylish bathroom on a budget.
Stay social by following us on Instagram, Facebook, Pinterest & LinkedIn.