Posted by Sarah Kielbasiewicz 8th Nov 2018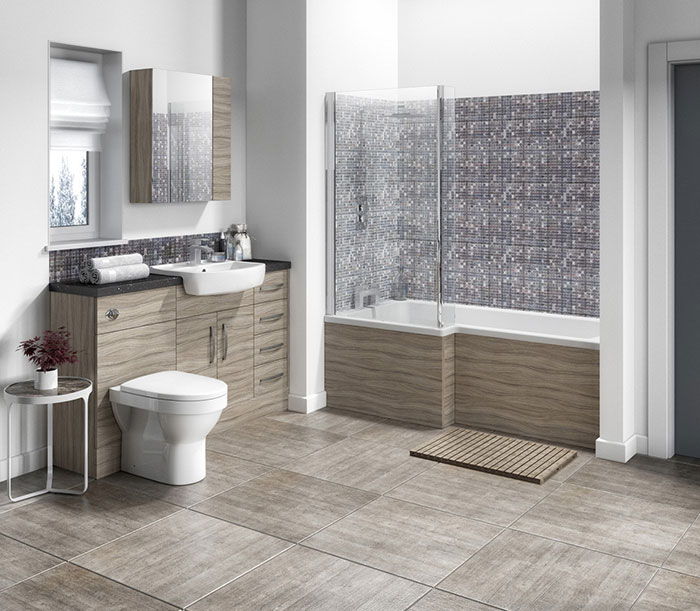 It's pitch black when we leave the office, we're feeling the urge to go to bed wearing 3 pairs of socks, advent calendars line supermarket shelves. Brace yourselves folks; winter is coming.
Cold winters for me tend to involve me deliberating between spending my life savings to crank up the heating and losing a toe to frostbite. Usually, the end result is me wandering around the house wearing about 5 layers of clothing to stay warm. And it works. But the one place you can't really do that? The bathroom. (I mean, you can try to wear your fleecy pyjamas in the shower, but I wouldn't recommend it.). Fortunately, there are other measures you can take to make your bathroom slightly more bearable during winter.
I know, I know; none of us really want to think about it yet. But the later you leave it to prepare, the more likely it is that you'll spend the winter months with your teeth chattering in the ice box of death that is your bathroom. The last thing any of us fancy is needing to brace ourselves for sub-zero conditions every time we want to take a shower.
So, without further ado, let's look at our top tips for how to warm up your bathroom this winter!
Insulation
First things first; to figure out how much heat need to add in, you need to find out how much heat is getting out. Good insulation can go a long way to making your bathroom more bearable during the winter. Make sure to check your windows for any pesky drafts. Over time, sealing around windows can begin to weaken, leaving gaps for heat to escape and cold air to come in. If you find a draft is coming through, you can reseal the edges with silicone sealant. It's relatively simple and cheap to do, and can make a huge difference to the insulation of your bathroom.
Ventilation
Bathroom ventilation is an important factor all year round, but especially during the winter months. Moist, steamy bathrooms are a breeding ground for mould, so it's vital that you keep your bathroom well ventilated. Most of us do this by opening a bathroom window to let the room air out. While this is effective at removing excess moisture, it also lets heat escape. This can leave you with a freezing cold bathroom, and it can be a long and difficult process to warm it up again during freezing cold weather. An extractor fan is a great option, as it circulates air without the need to open a window, meaning that you can keep your bathroom well ventilated without freezing your toes off.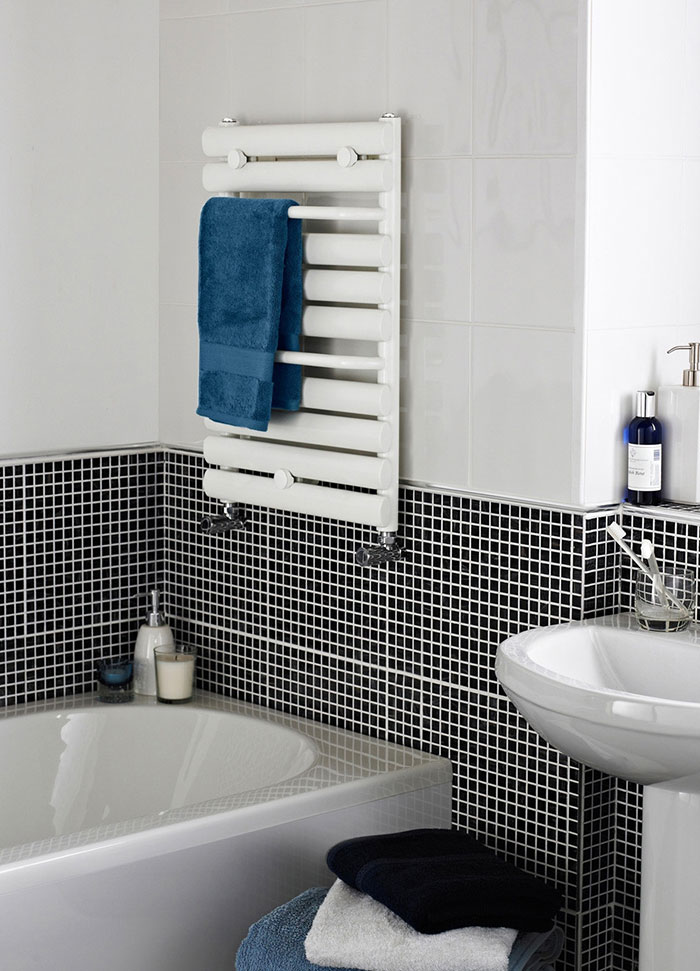 Radiators
Now that we've hopefully stopped all the existing heat from escaping, let's talk about how we can add in some extra heat to make your winter bathroom as cosy as can be.
If you're lucky enough to already have a radiator in your bathroom, now's a good time to bleed it and make sure it's in good working order. If your bathroom is lacking a radiator, or your current one is past its best, it might be time to invest in a brand new radiator. Designer radiators are available in a range of designs and sizes to fit any bathroom. These are great for adding a modern, stylish element to your bathroom décor, as well as making the room lovely and toasty.
If your bathroom is on the smaller side, or you have a large bathroom that you want to add something extra to, a heated towel rail is another good option. Heated towel rails are useful for adding extra heat to your bathroom and, if you have a small bathroom, may be all you need to heat the whole room. On top of this, they'll keep your bath towels warm and toasty for you getting out of the shower; sounds pretty heavenly on a cold morning, doesn't it?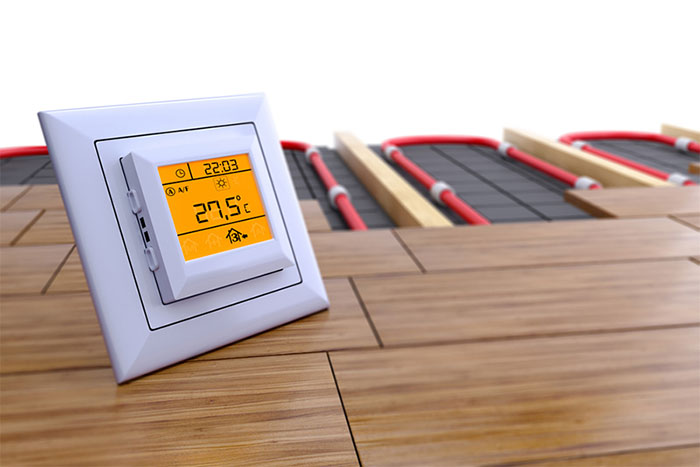 Underfloor Heating
If you're already planning on renovating your bathroom or replacing your flooring, underfloor heating could be a useful thing to consider. Underfloor heating keeps your bathroom tiles warm and cosy, so it's particularly useful during the cold winter months. No more complaining about freezing cold feet and frantically searching for your slippers! It also helps to evenly heat your whole bathroom, so it can be used in lieu of a radiator. Underfloor heating can be a somewhat pricey purchase, depending on the size of your bathroom. However, it's a very cost-effective way to heat your bathroom, so it can definitely be a worthwhile investment in the long run.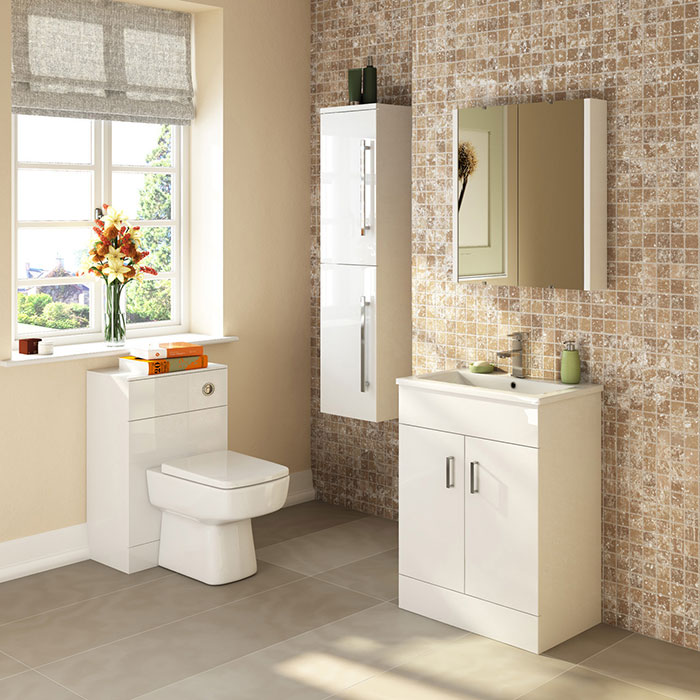 Cosy Décor
Creating a cosy, winter-ready bathroom isn't all about adding in physical heat. Adding little touches to your bathroom décor can help to make the room feel warm and cosy.
A stark white colour scheme can appear cold; add in some colour to your décor to make the room feel warmer. Warm-toned colours like cream, orange, and red tend to work well here. Alternatively, you could opt to paint your walls a rich, dark colour, like navy or purple, for a cosy and inviting feel.
For finishing touches, add in some cosy accessories, such as a fluffy bath mat, to make the room feel warm and toasty.
And there we have it, folks: our tips for warming up your bathroom this winter! We hope you found these ideas helpful, whether you're planning a few simple updates or a full bathroom renovation. Will you try out any of these ideas this winter? Let us know in the comments below!