Posted by Francine Flanagan 11th Oct 2017
This week I'm delighted to introduce you to our Finance & IT Director, Brian Toward. Brian has worked here for 5 years, during which he has launched the business into a new era with the implementation of new innovative technology and practices. Brian looks after the entire IT and Finance aspects of the business, which means managing multiple large teams on a daily basis – no mean feat! With a new award under his belt, we decided to dedicate this week's blog to him.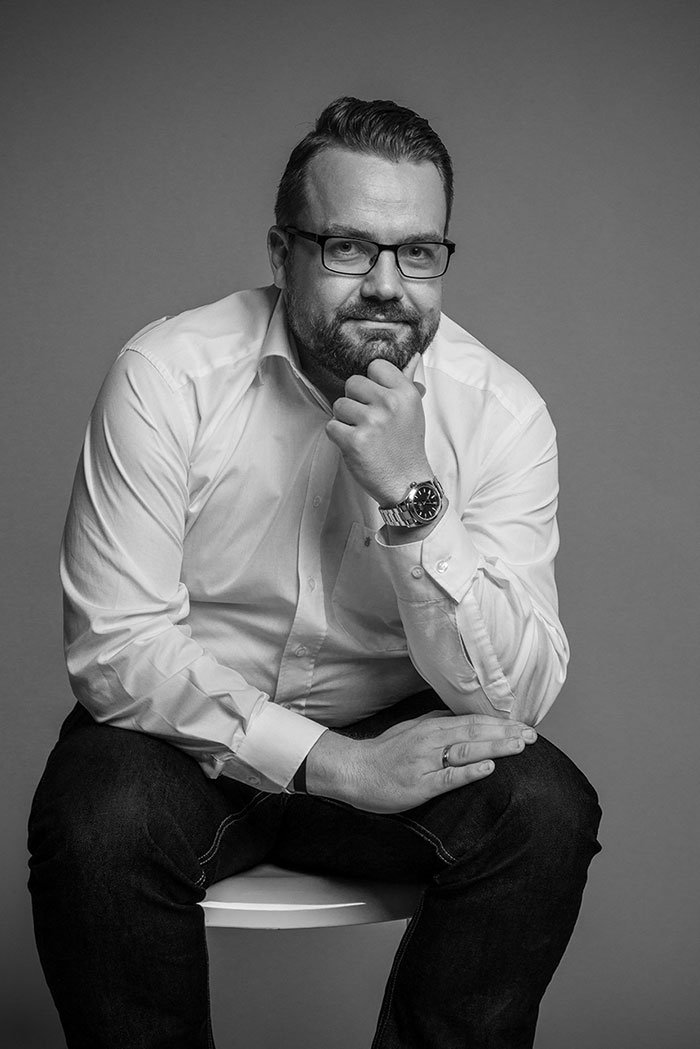 Congratulations Brian on winning the Young Business Person of the Year Award at the Glasgow Business Awards. Can you tell us a bit more about it?
"Last week I attended the Glasgow Business Awards at the Hilton in Glasgow, where I was shortlisted as Young Business Person of the Year. I was absolutely delighted to have won the award, and for me it was recognition of a team effort of everyone at Wholesale Domestic and the positive changes we have made in the last couple of years (with more and more to come in the next few months). Well done everyone!"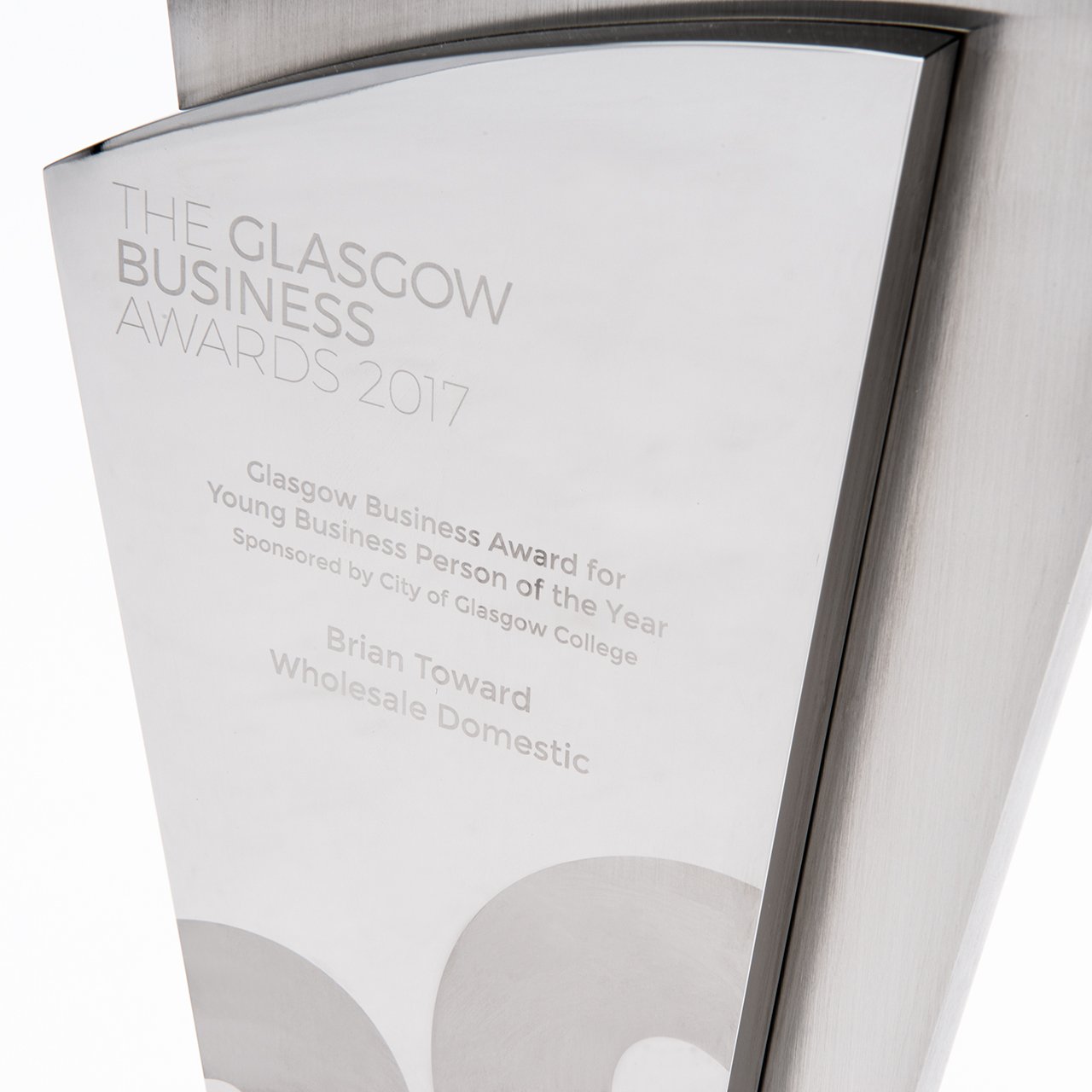 We know that your Dad and uncle, Derek & Walter Toward own Wholesale Domestic, but how did you first come to work for the family business?
"I joined Wholesale Domestic in July 2012 subsequent to university and a career with global accountancy firm Deloitte, where I gained qualification as a Chartered Accountant. I feel that the experience I gained really helped me to identify areas to improve at Wholesale Domestic, which has helped me to implement new technology to make the company bigger and better than ever before, with an up to date infrastructure to support our family vision. September 2017 was the highest sales month in the history of the company, and that really is something to celebrate! I've brought knowledge of modern practices and technology to the table which has only strengthened our overall strategy."
What does your typical day look like?
"I am generally responsible for the growth and development of the business whilst ensuring that all newly created processes and projects are handed over to the team responsible with the day to day running of the business. This means liaising with multiple departments on a daily basis to ensure that we're all on the right track, have the same goals and the proper direction to achieve them."
What is your favourite part of your job?
"I love implementing positive change in any area of the organisation. Being able to dissect current processes, alter them and implement a new more efficient solution provides me with job satisfaction. I feel that I have had made some huge contributions to the company which have had an extremely positive impact on the overall day-to-day running of the business."
What don't you like about your job?
"I do not enjoy running out of stock of key products which due to very positive growth this year has happened a few times, this not only provides difficulty for our staff but also upsets customers. We have addressed this recently by employing a dedicated stock controller to allow us to closely monitor stock levels and be proactive, rather than reactive. This change will have a profound impact on how we manage stock in the future."
What's the funniest thing that's happened since you started here?
"When I joined the business, all orders were captured on order pads manually so I set about implementing an IT solution early. On the first day of training, one of our long term members of staff required not only training on the new system, but stage 1 was how to use a keyboard and mouse. A real baptism of fire for a former IT consultant."
So there you have it! Brian is certainly an integral part of the business and well appreciated by the teams he works with. As a business, we're delighted to have moved to technology that's easier to use, and can support our ambitious growth targets for the future. Thanks for your time Brian, we know you're a busy man. Here's to the next five years! Catch you all next week.