Posted by Francine Flanagan 27th Jul 2022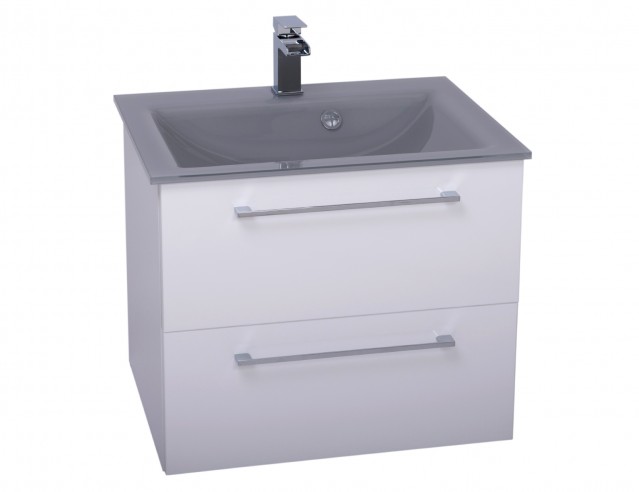 This month we've saw the arrival of quite a few new products and we've been working hard to get them on our website. This particular new range of bathroom furniture is a mammoth addition to our site and is already one of our favourites and a favourite of our showroom customers. So, on that note we're delighted to introduce our stunning new range of Venice bathroom furniture, now available online HERE.
This beautiful new range has a truly unique feature; all units and combination units come with an integrated glass basin that creates a luxurious designer look in your new bathroom. Our Venice range offers an outstanding colour and size choice that's completely customisable, to help you effortlessly create the bathroom of your dreams. Choose the size of the unit you need, the colour of the unit and also the colour of the glass basin! There are over 60 different combinations to choose from to make sure you find the perfect personal addition for your bathroom.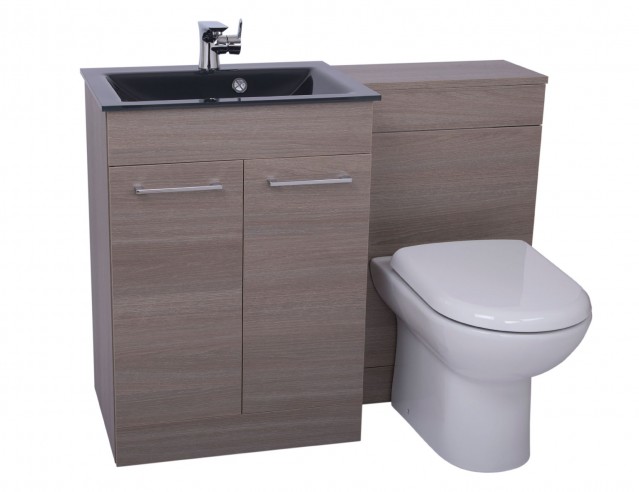 There are three stunning colours of units to choose from; white gloss, grey oak (above) and black oak. All of which have been rigorously quality tested for a reliable and durable bathroom solution. All units are steam resistant and repel condensation for a high quality, long lasting finish. Available in either a soft closing drawer design, or a simple 2 door design, both of which provide an excellent amount of useful bathroom storage, & help to keep bathroom products tidy and out of sight. Chrome door handles or drawer handles add an elegant touch and complement each unit colour well.
The stylish, designer glass basin is available in four beautiful colours; white, aquamarine, grey & anthracite. These options truly put you in control of your own bathroom design and allow you to choose the ideal combination for you and your design plan.
A word from one of our directors…
"We're really excited about the arrival of our Venice furniture range and believe that it opens up a whole new design world for our customers. It puts the customer in complete control, and allows them to choose the exact combination they want to create their dream bathroom at home. It's been a tricky process to make all these options available online and make an idea like this budget friendly too, so we're very eager to see our customers enjoy this new concept and be able to customise their new bathrooms using this unique furniture system."
You can view our spectacular new range here. If you'd rather pop into our Glasgow showroom, we have a huge selection of our Venice furniture on display for you to view. Take a look at our opening times here or alternatively give us a call on 0844 809 4249 to find out more.