Posted by Francine Flanagan 28th Sep 2017
Our new HQ is part of an Industrial Estate that was first opened in 1938 by King George VI and Queen Elizabeth. It was designed and built under the governments 'shadow factory plan' and was managed by industrialist, Herbert Austin. The British government wanted to boost the number of manufacturing plants in Scotland to make aircraft production quicker, and more efficient, and so Montrose Avenue was created.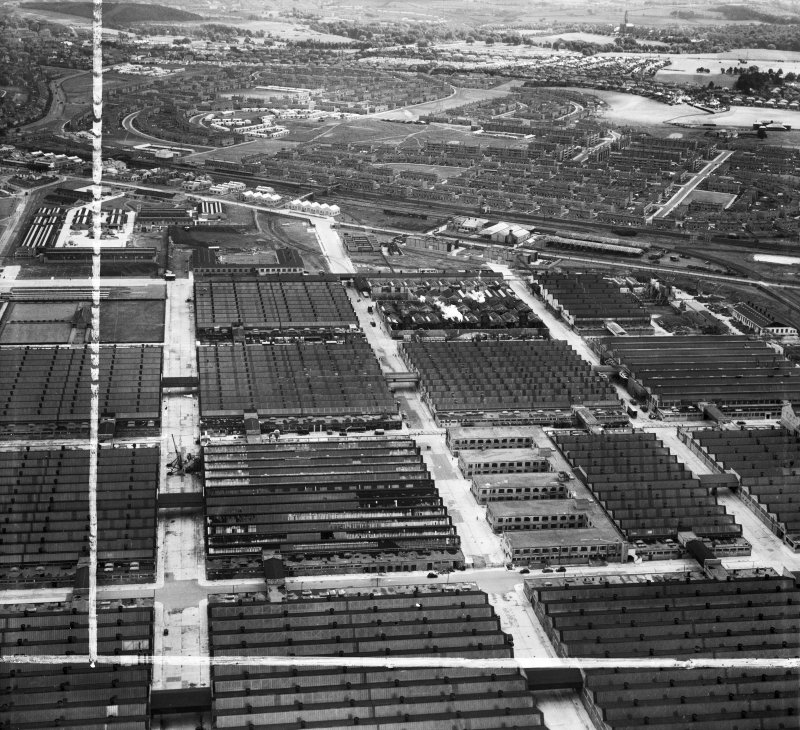 The Hillington industrial estate was the first of its kind in Scotland. The site was taken over by Rolls-Royce and the production of engines began. In the beginning, this site created Merlin & Gryphon aero engines for the Spitfire and Hurricane fighters, which were seen as the only defence between Britain and a potential German invasion.
Staffed mainly by women, as most of the men had gone off to war, the site produced 400 engines a week, and by the end of the war had produced a whopping 23,000 engines, which was seen as a huge contribution to the British War effort. Women were key to its success and it was probably one of the first times that women were freely offered positions that weren't titled as 'housewife' or 'mother'.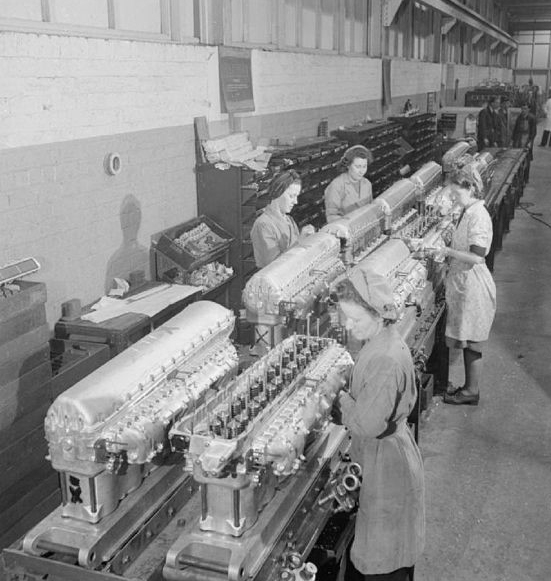 The multiple buildings were once connected by walkways, which helped to conceal activity to potential spies, and offered some cover from air threats. These walkways were removed after 2005 to give neighbouring businesses their own building. Evidence of these walkways were still visible before our renovation on 2016.
After the war, the factory repaired and overhauled the engines they had manufactured, as well as producing spare parts before the switch to emerging gas turbine engines. By the start of the millennium, the site was producing parts for practically every engine produced by Rolls-Royce.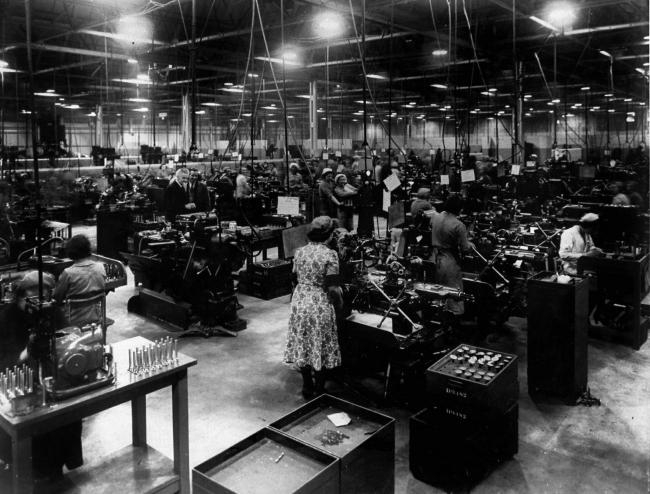 The factory was closed down in December 2005, and workers were transferred to a newer facility in Inchinnan. After that, the buildings lay empty until they were finally bought by MEPC at Hillington Park, with the sole vision to invest in new infrastructure and commercial buildings.
We bought the building in 2014 and began renovations. We moved our Head Office, Warehouse and created a new Customer Contact Centre when we moved in 2016. We also built a new trade & customer collection point, along with a small showroom to allow customers to view our ranges at two sites in Hillington.
The former factory has now been transformed into multiple new businesses, and has become the next generation site for Wholesale Domestic Bathroom Superstore. It was really interesting to look back at the history of our new building, and see photos of the work that was carried out here during WW2. We feel that this building is an important part of Scotland's history, and as a business, we're honoured to be making good use of this building once again.