Posted by Francine Sweeney 3rd Feb 2014
PROBLEM: You've run out of space but unfortunately not run out of stuff!
SOLUTION: Making use of every single inch of space is essential in a small bathroom. That's why we've put together this list of space-gaining ideas for you to make the most of the bathroom space you've got. Our aim is to help you spend less time searching for the toothpaste and give you more time to relax and look after yourself.
First on the list, we've got our James Vanity Unit 550. This clever unit would replace your current space-wasting basin and in return gives you shelves to store a variety of different bathroom items while maintaining an organised look. This unit is one of our best-selling products because you gain so much extra space from an unused area. James comes in a variety of different sizes which offer less or more storage options depending on how much space you can spare. Our James Vanity Unit 550 is only £129.95.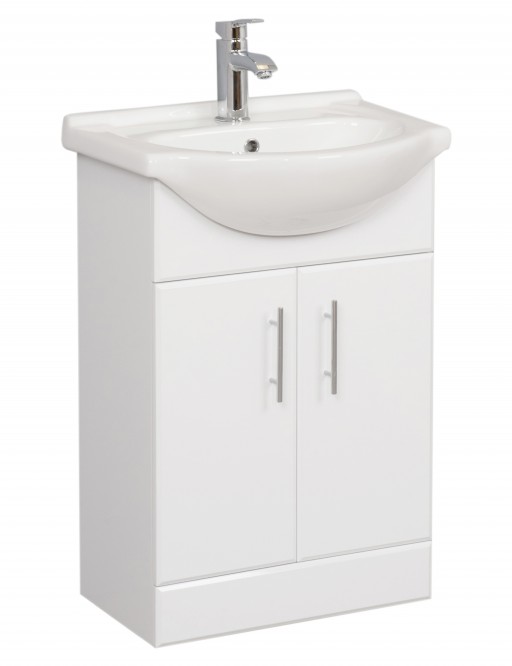 Next we've got something that's a little less invasive, our Select 600 mirror cabinet. This cabinet offers amazing storage capacity and it's all contained in a space on the wall that you'd never even think about utilising; absolutely no floor space required! The added bonus of mirrored doors means that even if you're a bit pushed for space, the mirror will reflect the light and will ultimately make your compact room look bigger – this one really is a no-brainer! Our Select 600 Mirror is only £129.95.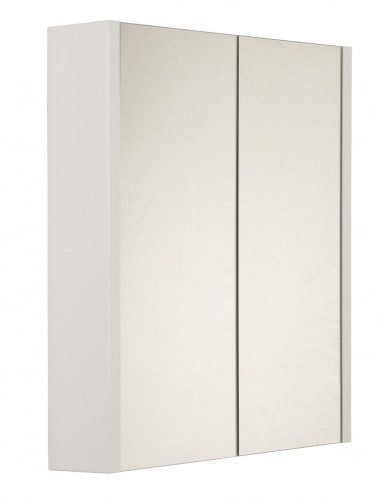 Next up is our Concerto Floor Standing Cabinet. It's all in the name, you will need to part with some floor space for this stylish glass and chrome cabinet. Ok I know what you're thinking "I'll lose floor space" BUT in return you'll gain a vast amount of storage space, all contained in one cabinet. You'll be able to easily organise all your bathroom necessities as well as a few extra luxuries. Our Concerto Floor Standing Cabinet is only £110.70.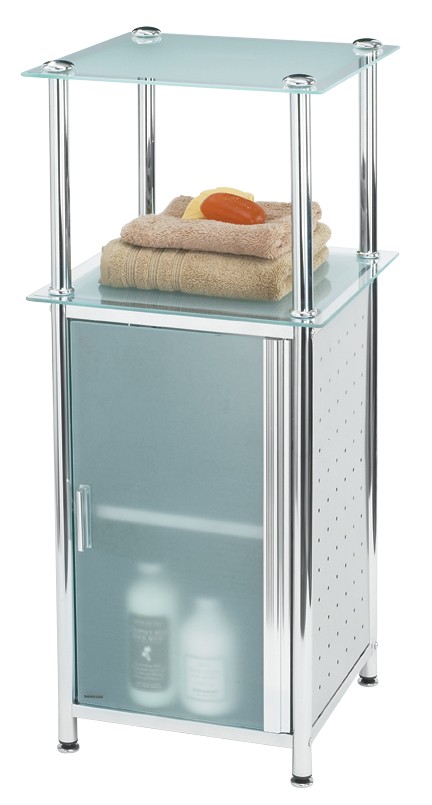 If your bathroom doesn't even have enough space for any of the above you could always opt for a trusty glass shelf. Enough space to house your essentials and it really is quite stylish and modern. Our Virgo Wall-Mounted Vanity Shelf is ideal because it also has a bar at the front which prevents bottles and necessities from falling off or slipping; everything you need contained in one spot. This shelf doesn't need any floor space and you could even hang it over the bath if you're really struggling for wall space. Our Virgo Wall-Mounted Vanity Shelf is only £34.95.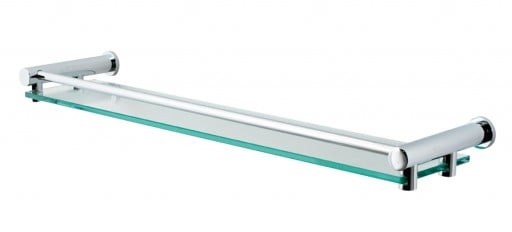 Lastly, if you're thinking "I only have space above the sink, but that's where my mirror is" don't be sad because we've got a solution for that too! Our Vanity Unit Mirror with Shelves 600mm is the answer. This unit can be used as a mirror above the sink but has clever shelves built into the left side to store essentials; it's the best of both worlds and you don't need to compromise on space or style for that matter. Our Vanity Unit Mirror with Shelves 600mm is only £119.00.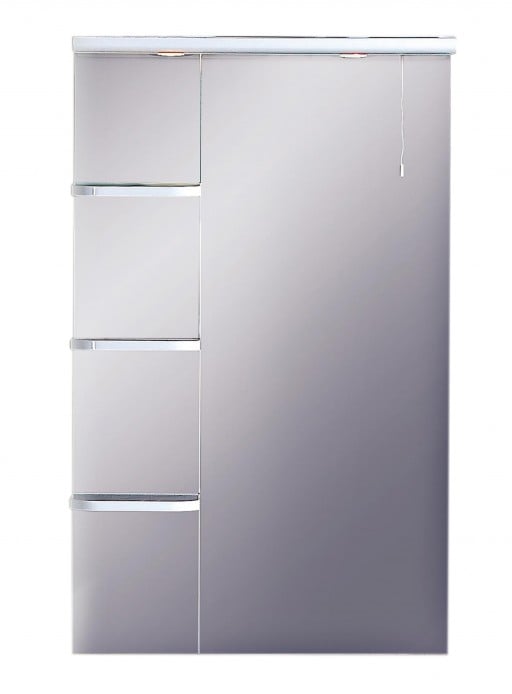 Sit down and think about what storage solution would actually fit in your bathroom, and what you think would offer you the most capacity. If you've got the space to add something larger then go for it; you'll always manage to fill it with towels, toiletries or bathroom essentials. It's difficult to find extra space in a small bathroom but by following these simple suggestions, even the smallest bathroom can have the perfect amount of storage.