Posted by Sarah Kielbasiewicz 17th Jul 2019
Great things come in small packages and here at Wholesale Domestic Bathrooms we can guarantee that the items you pick to maximise your petite bathroom are just that…Great!
As well as having good products, we are here to help you solve your small bathroom problems, so here goes…
Limited Floor Space
Limited floor space can be a very frustrating problem in small bathrooms, both aesthetically and functionally, often leading to the space feeling cluttered and cramped.
However, the right choice of fixtures can make the world of difference. Wall-hung furniture is a great solution for giving the appearance of more floor space. Combine a wall-hung basin and toilet to make the space feel more open, giving the illusion of a larger room. These units are also handier to clean under – win win!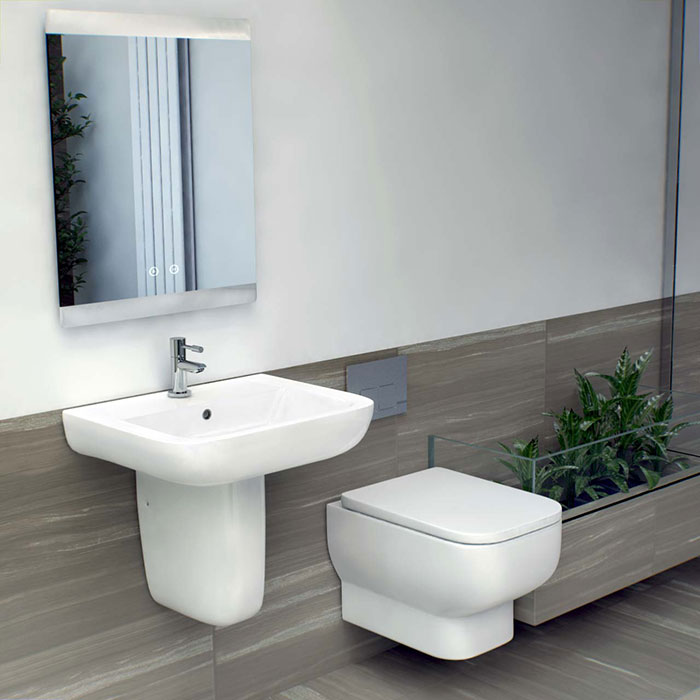 Lack of Storage
One of the most common complaints about small bathrooms is the lack of storage space.
Make the most of the space you have with one of our vanity basin and toilet suite combination units. This fantastic all-in-one option gives ample storage space for all of your bathroom essentials.
Venice Mono White Glass 2 Drawer Bordalino Oak Vanity Unit Toilet Suite

No Space for Separate Bath and Shower
Nobody wants to choose between a bath and shower. Luckily, even the smallest of bathrooms can have both!
A shower bath is a great option for smaller bathrooms. Combining the functionality of a shower with the luxury of a bath, a shower bath gives you the best of both worlds.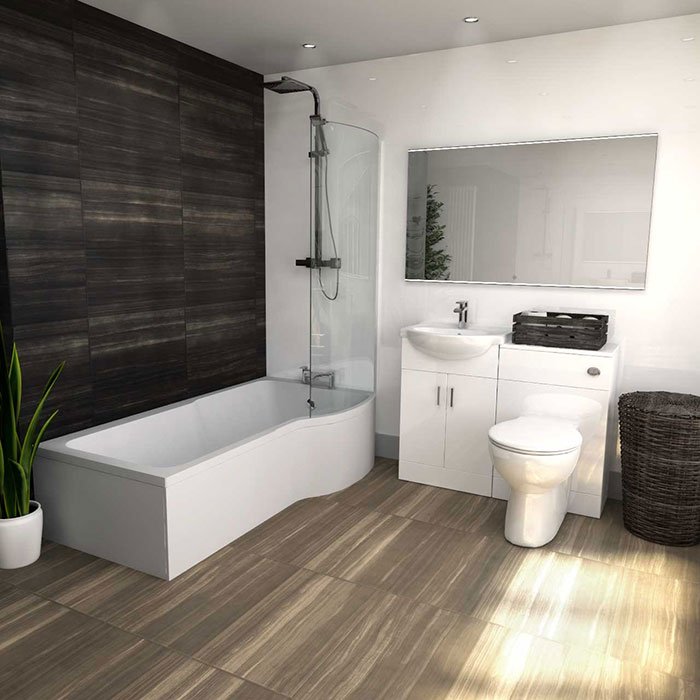 Milan Right Hand Shower Bath Suite
No Space for Basin
It can be difficult to find the right size of basin to fit in a small bathroom, and bulky basins can often make small bathrooms look even smaller.
A corner basin is a great option for making the most of your available space in a small, or awkwardly shaped, bathroom. Opt for a wall-hung corner basin to give the illusion of more space.
Another great choice for small bathrooms is a basin over toilet. A combination 2-in-1 unit combines a toilet and basin into one practical unit. The basin sits above the cistern to save on space. Super handy and super chic!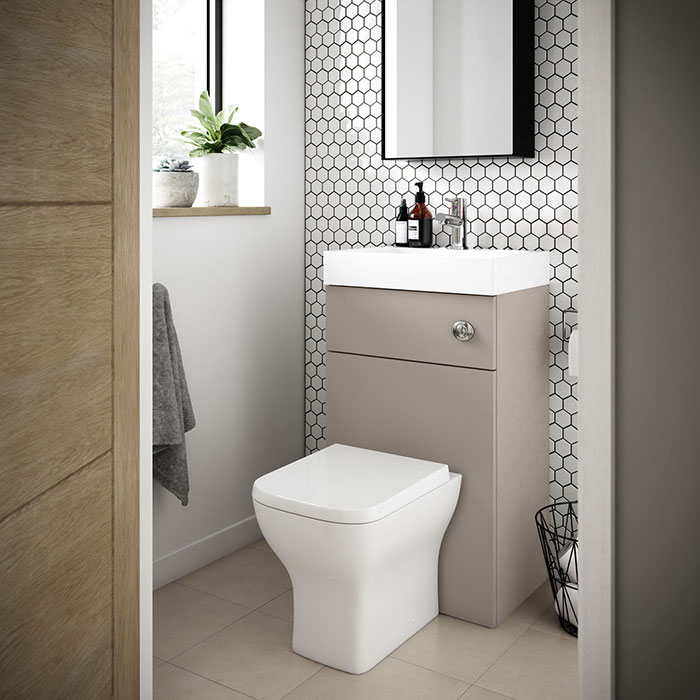 Nuie Athena Stone Grey Combination Vanity Unit with Basin and Cistern
Narrow Space
If you have a long, narrow bathroom, it can be tricky to find a layout that works. However, don't panic, there are plenty options to choose from at Wholesale Domestic Bathrooms.
Consider fixtures with short projections to help the room appear less cramped. Our Jubilee Close Coupled Toilet is a great option. With a smaller length of only 610mm, this toilet is ideal for saving space.
Slim-line vanity units are also useful in small, narrow bathrooms. Our range of Compact Furniture is made especially with small bathrooms in mind. With smaller dimensions and functional storage space, the Compact vanity units are great for maximising space.
Top Tip: If possible, place furniture against or on the same wall, to leave plenty walking space within your bathroom.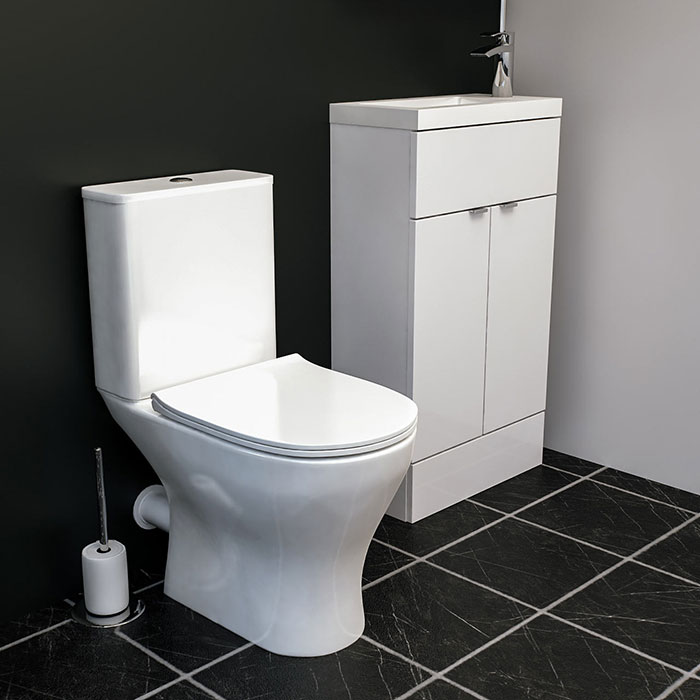 Jubilee Toilet with Soft Close Seat

So there you have it… our space saving top tips on how to make even the smallest of bathrooms spaces appear bigger in size and fabulous in design.
Stay social by following us on Instagram, Facebook & Pinterest for the latest in bathroom ideas, design & inspiration!