Posted by Gemma Paton 25th Feb 2020
At Wholesale Domestic Bathrooms, we love shouting about our amazing staff, inviting you to get to know them and telling you what they do within Scotland's largest bathroom company.
So, this month, we're introducing you to Dom, our Website Content Administrator.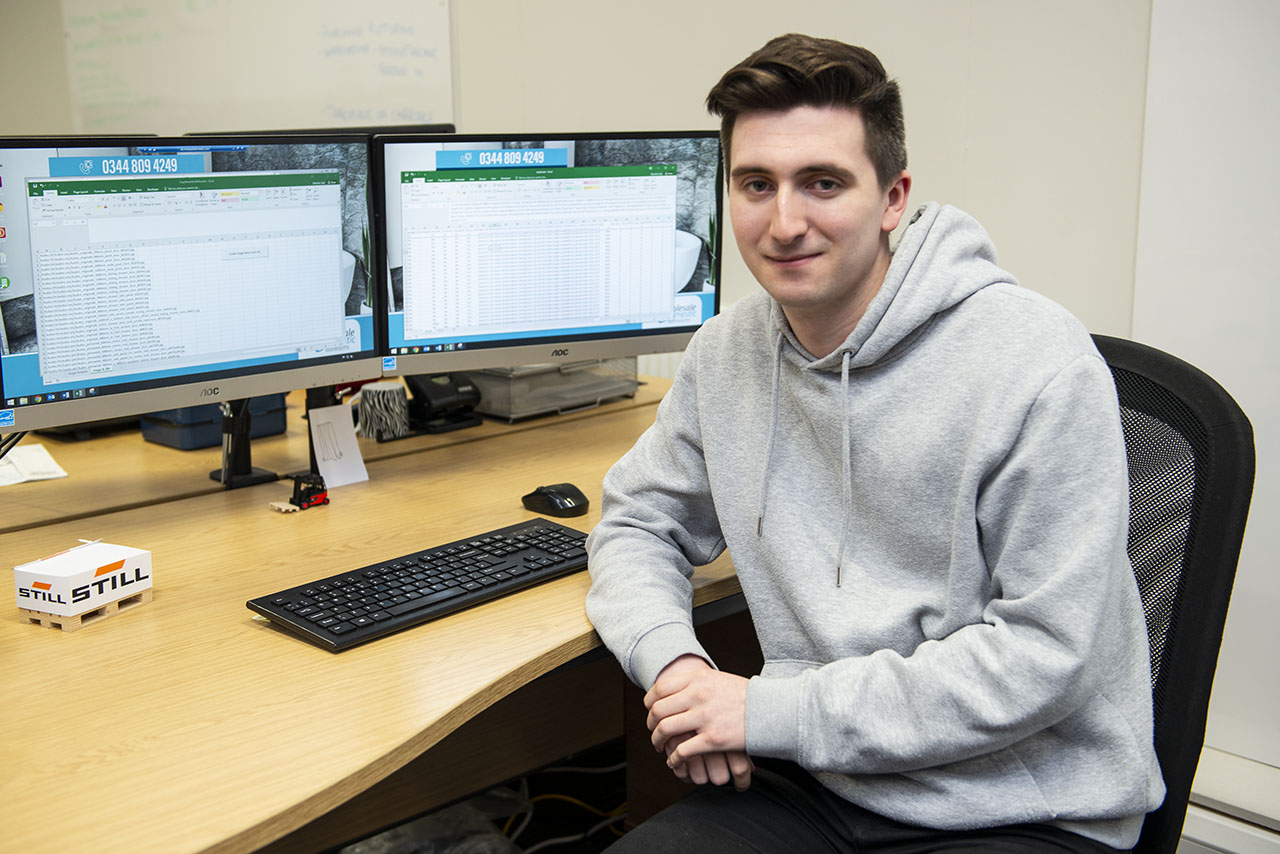 Hi Dom, tell us a bit about yourself.
After I left school, I studied for a year at the City of Glasgow College, specialising in Interactive Media, which involved graphic design and web development. This led me onto Abertay University in Dundee where I studied Web Design & Communication, which I really enjoyed, however I knew that I wanted to pursue my career back in Glasgow. Then the role at Wholesale Domestic Bathrooms came up, which was an excellent opportunity and the perfect transition from University.
What's your role at Wholesale Domestic Bathrooms?
I work as a Website Content Administrator in the E-Commerce team. For those who have never heard of the term "E-Commerce" before, this means selling products on the internet instead of in a shop, and to facilitate this the company requires a team. My role is to create and upload new products to the website, as well as improving the website user experience to make it easier for you, the customer, to find and buy your new bathroom.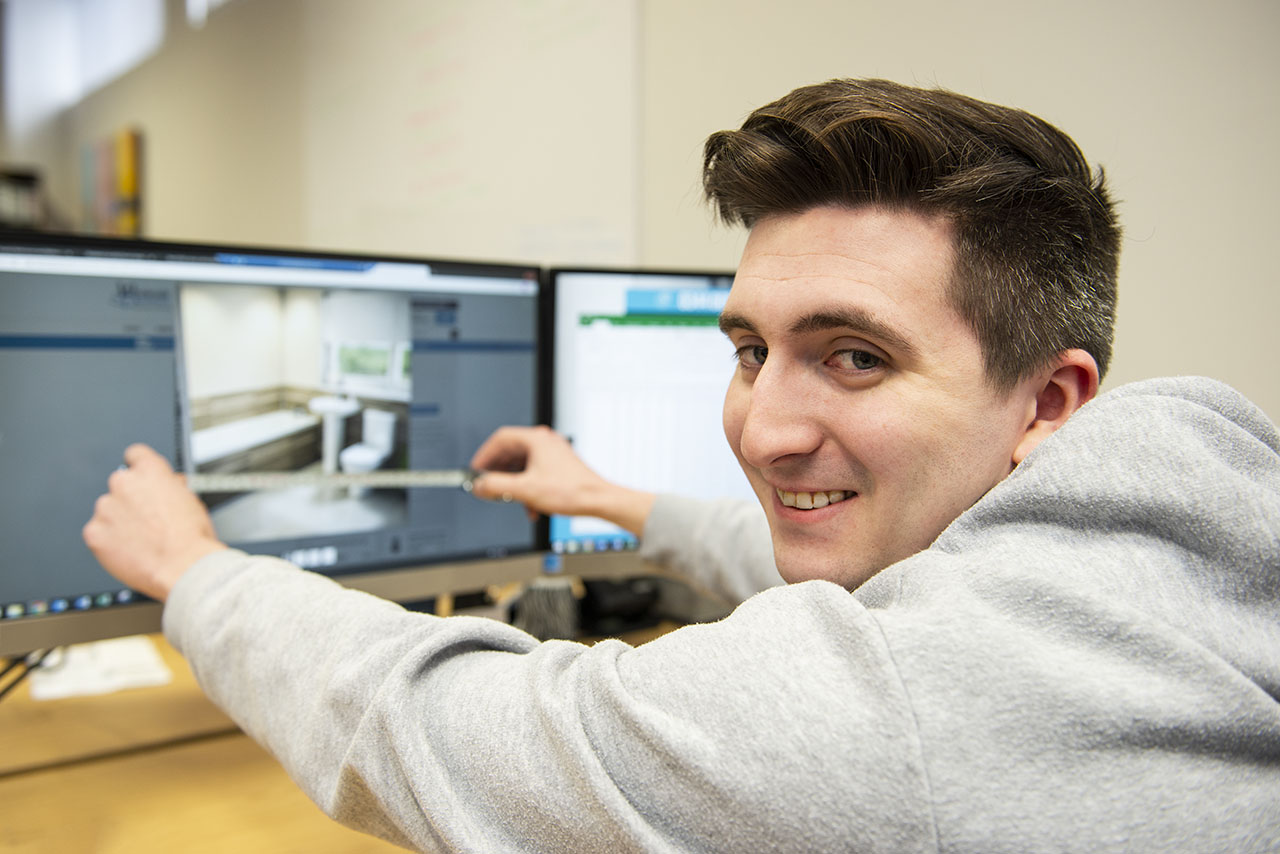 What's your favourite part of the job?
I really enjoy thinking up and looking at different ways that the website could be improved, whether that's trying to work out why there's an issue, or changing something in order to make it better.
What do you like most about working for Wholesale Domestic bathrooms?
It has to be the working environment. When I joined last year, I felt very welcomed into the Wholesale family, all the staff are great to work with. It's also great to see how fast the company is growing across many areas of the business.
What's your favourite Wholesale Domestic Bathrooms product and why?
I love the rain effect showerheads; I think they are so modern and a much better choice over a standard spray shower. However, the Cloud Burst Shower Head has got to be my favourite, it's just so unusual. Who knew there were so many different styles of showerheads?!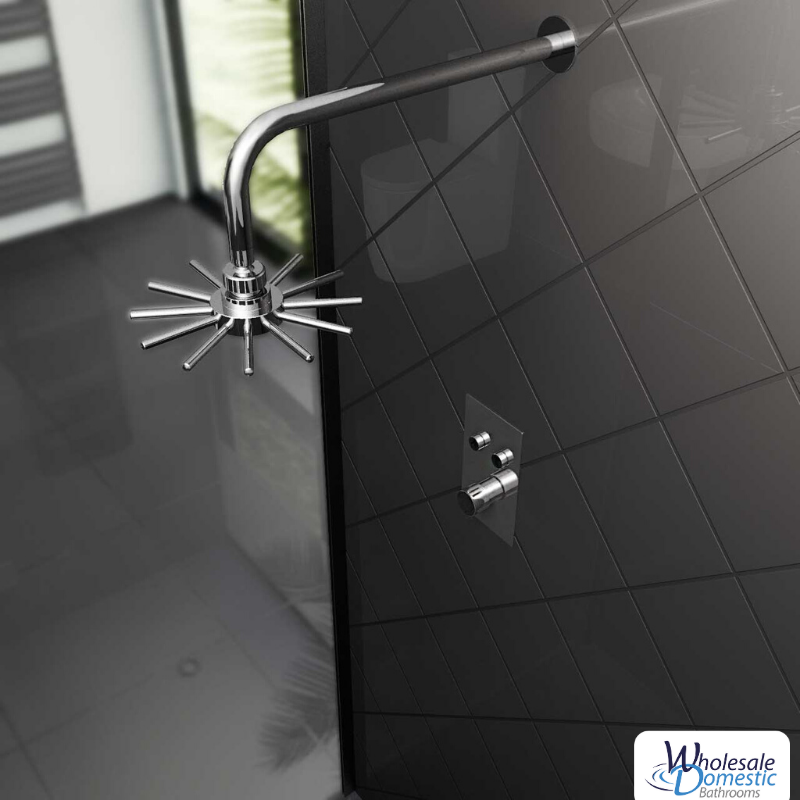 Do you have any fun facts about yourself?
I'm a massive football fan and follow both the Scotland and Clyde teams. In my spare time, I help run the Digital Media for Clyde F.C. and operate the scoreboard in the stadium on match days. I also manage and play for the Clyde Supporters team, so my Saturdays usually end up quite busy.
Thanks Dom!
We have to admit, Dom has brought a breath of fresh air into the E-Commerce team. Bursting with new ideas to build and improve upon our customers online shopping experience, he's more than an excellent tool in the E-Commerce cog.
We hope you enjoyed getting to know Dom and finding out some insight into his role here at Wholesale Domestic Bathrooms. Stay tuned for our next Staff Spotlight.