Posted by Gemma Paton 14th Oct 2020
At Wholesale Domestic Bathrooms we LOVE showing off our amazing staff who play a pivotal role in the daily running as well as growth of the company. This month we're shining the 'Spotlight on' Jane, one of our absolutely fabulous Customer Service Advisors.
Hi Jane, tell us a bit about yourself
I joined the Wholesale Domestic Bathrooms Customer Service team in November 2018. For years, I worked more in the sales side of things for various companies, however I fancied a change, and the Customer Service team was calling my name. I'm a very easy going person, I like taking care of myself, and absolutely love keeping my house immaculate – I love my Dyson more than I love my kids!
What's your role at Wholesale Domestic Bathrooms?
On a day-to-day basis, I deal with customer enquiries. This includes placing orders over the phone or over the counter in our dedicated Trade & Customer Collection point where the Customer Service team are situated. I also deal with any customer issues, which may arise, trying my best to resolve in the fastest and most efficient way possible.
What do you like most about working for Wholesale Domestic Bathrooms?
My favourite part of my job is ultimately making all our customers happy, especially if they have had a disappointing experience. I love turning a negative experience into a happy Wholesale Domestic experience.
What's your favourite Wholesale Domestic Bathrooms product and why?
That's an easy question – it's got to be the complete Parade Collection. The style of it is ultra-modern, curved and super sleek, and it would look beautiful in my bathroom. I plan to get it soon! I believe it's the best range on the market, and not just amongst our products. It's also fantastic value for money!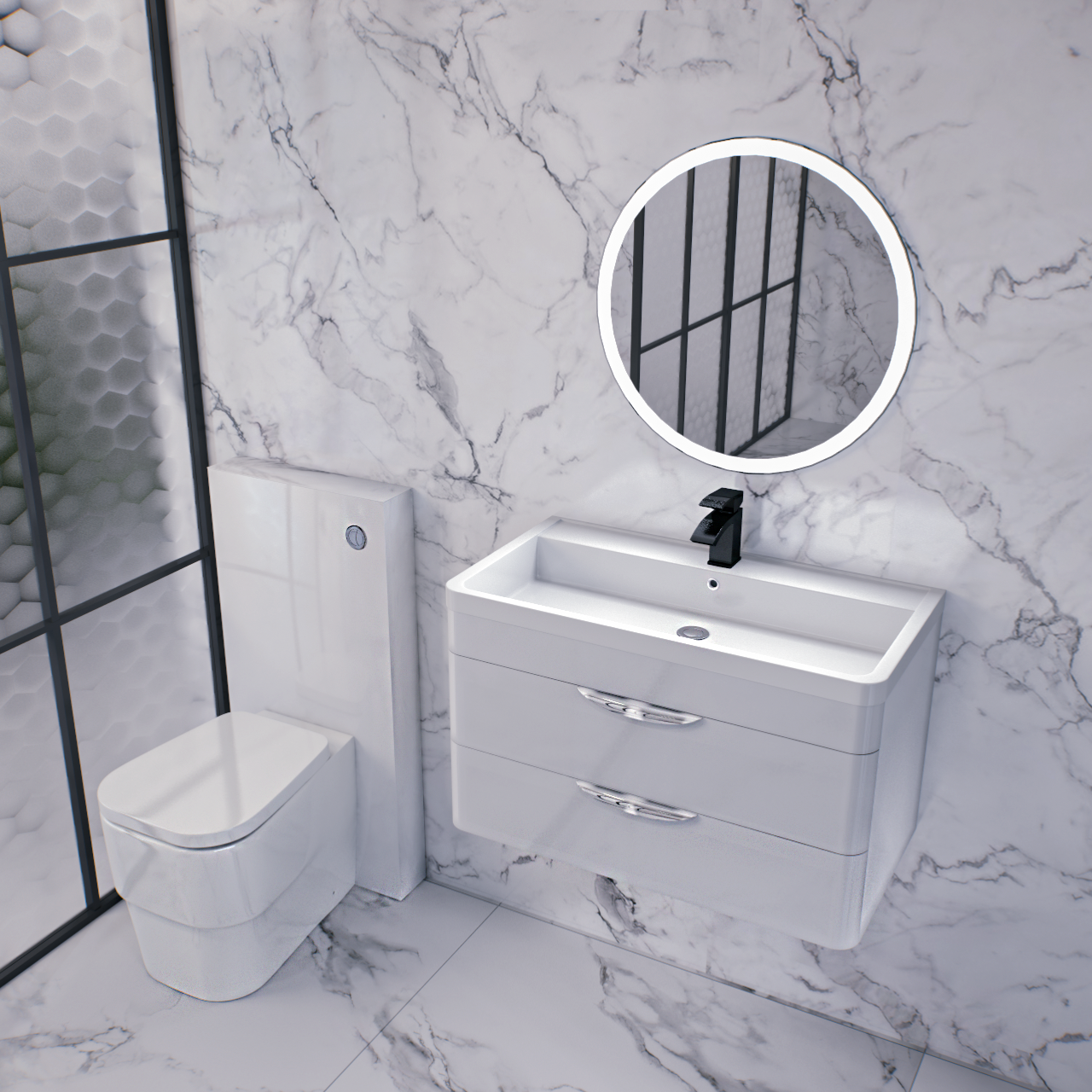 Do you have any fun facts about yourself?
Not really a fun fact; however during lockdown I discovered a new skill which I never knew I had! I learned how to bake, and since being back in the office, I love to bring in some home baking goodies for everyone, and they are so happy when I do, it's literally gone in minutes…especially my empire biscuits!
Thanks Jane!
Jane is an amazing employee as well as fantastic person, bringing a bit of pizzazz into the office daily. We love her work ethic, her great personality and generous cake giving.
We hope you enjoyed getting to know Jane and finding out some insight into her role here at Wholesale Domestic Bathrooms. Stay tuned for our next Staff Spotlight.
Stay social by following us on Instagram, Facebook, Pinterest & LinkedIn.