Posted by Gemma Paton 23rd Mar 2020
We love showing off our staff, and letting you find out a bit about them and their role here at Wholesale Domestic Bathrooms. For the March edition of our 'Spotlight on' blog we've chosen to shine the light on Stuart, our Aberdeen Showroom Manager.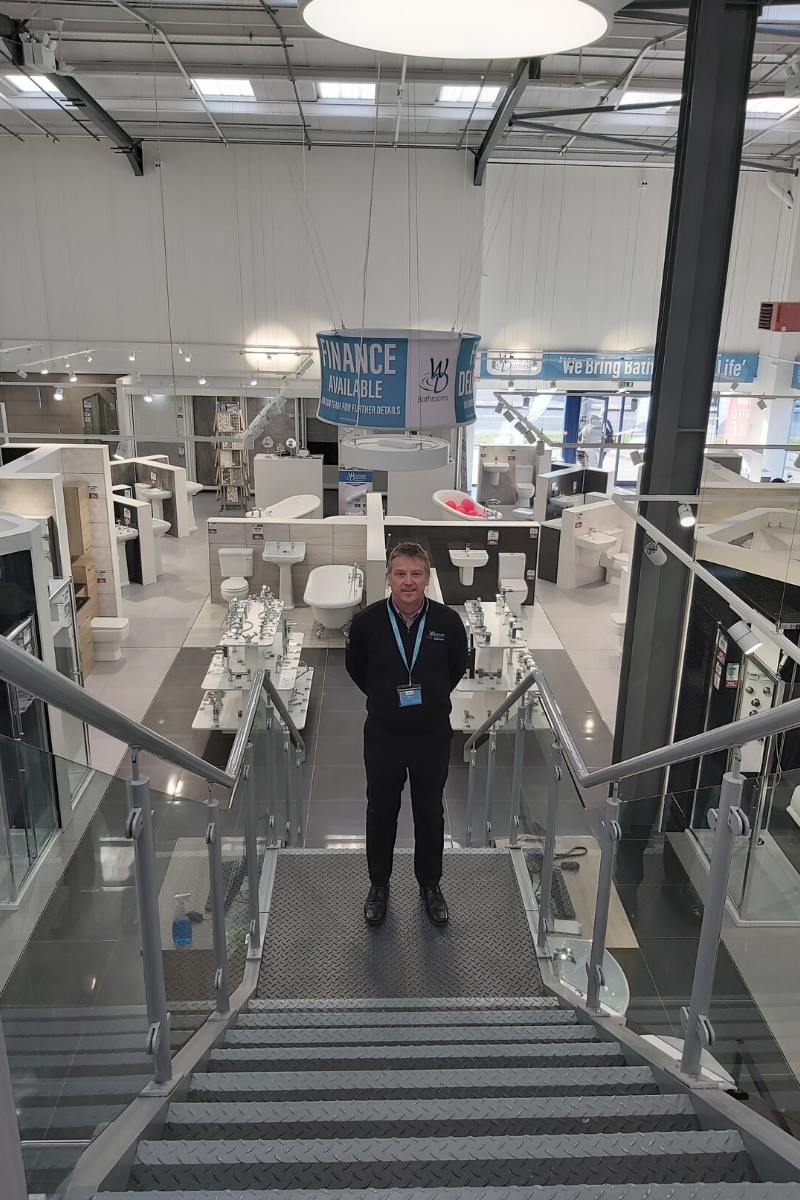 Hi Stuart, tell us a bit about yourself
I joined Wholesale Domestic Bathrooms in May 2019 prior to the opening of the new Aberdeen showroom, as the Aberdeen Showroom Manager. Before that, I worked as a branch manager of a plumbing & heating merchants with a bathroom showroom. I had heard of Wholesale Domestic Bathrooms and when I saw they were opening in Aberdeen, I knew I wanted to be involved.
What's your role at Wholesale Domestic Bathrooms?
As Showroom Manager, I run a team of seven. This includes two team leaders, three sales advisors and the most recent addition of two delivery drivers for the Aberdeen area, which has proven to be a great asset to the service we offer.
Day to day, I am on the showroom floor talking to customers, and assisting the team with any help they may need, like keeping them informed of new policies or products.
The response we have had from customers since we opened in Aberdeen has been phenomenal, and we're constantly striving to keep the showroom looking fresh and displays updated. I'm regularly told that we have the best choice of bathrooms and the nicest showroom in Aberdeen which is great to hear.
What's your favourite part of the job?
Receiving positive feedback from customers on the service they have had from either myself or one of the team is one of my favourites. I also really enjoy assisting customers and answering their questions, when they come in looking for a complete bathroom makeover, but don't know where to start.
What do you like most about working for Wholesale Domestic bathrooms?
We have an amazing team atmosphere in the Aberdeen showroom and also with our colleagues in Hillington who have been fantastic at making us all feel part of the Wholesale Domestic family. The directors have been very supportive and I really feel the Aberdeen showroom is a key addition to the overall continued success of Wholesale Domestic Bathrooms.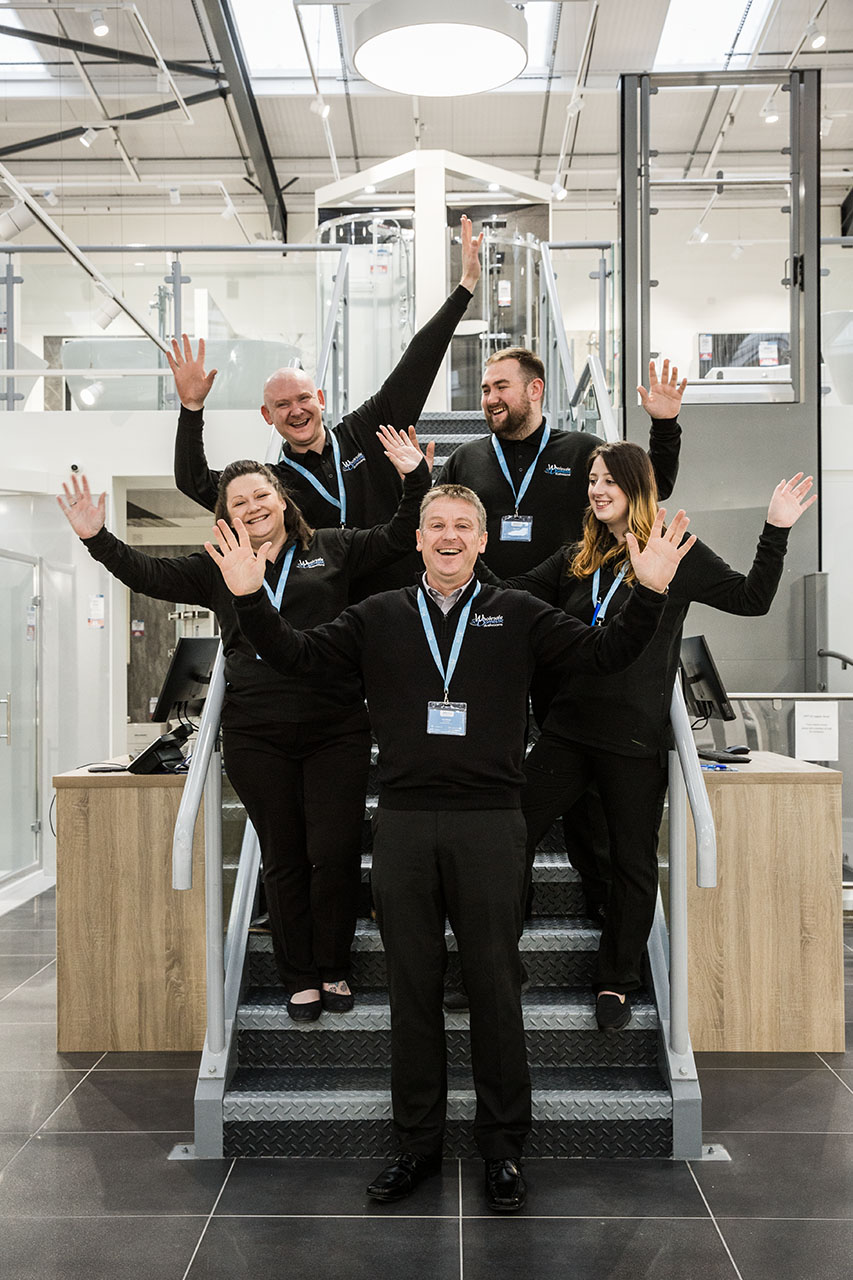 What's your favourite Wholesale Domestic Bathrooms product and why?
I have a number of favourite products that I enjoy showing customers, one in particular is the 1200mm Series 8+ sliding shower door we have on display. I always encourage customers to feel the smooth opening and the quality of the door, it's a fantastic product.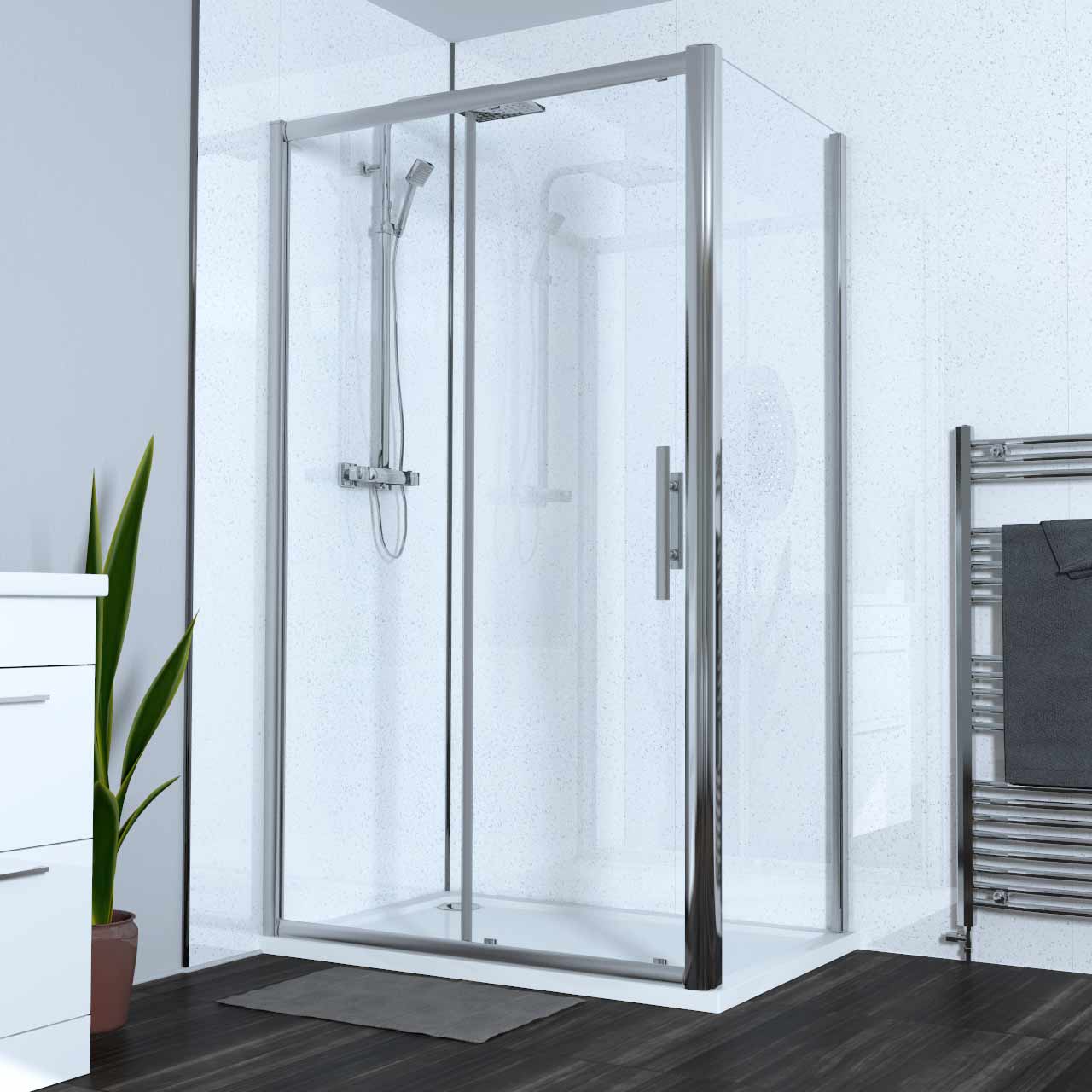 Do you have any fun facts about yourself?
Yes, I am a keen golfer and a member of Kemnay Golf Club. I am also a PGA qualified golf coach and was instrumental in setting up the Club Golf junior coaching program at our club. I still coach the juniors during the golf season. Seeing kids improve and become better players is very rewarding.
Thanks Stuart
Stuart has been instrumental in the development and growth of the Aberdeen showroom, bringing a wealth of knowledge and expertise to Wholesale Domestic Bathrooms; we would be lost without him!
We hope you enjoyed getting to know Stuart and finding out some insight into his role here at Wholesale Domestic Bathrooms. Stay tuned for our next Staff Spotlight.