Posted by Gemma Paton 4th Nov 2019
At Wholesale Domestic Bathrooms, our staff are what makes us unique. Our employees are by far our biggest asset, which is why we love to big them up as much as we can!
This week, we're going to introduce you to Ainsley, the newest member of our Accounts and HR Team!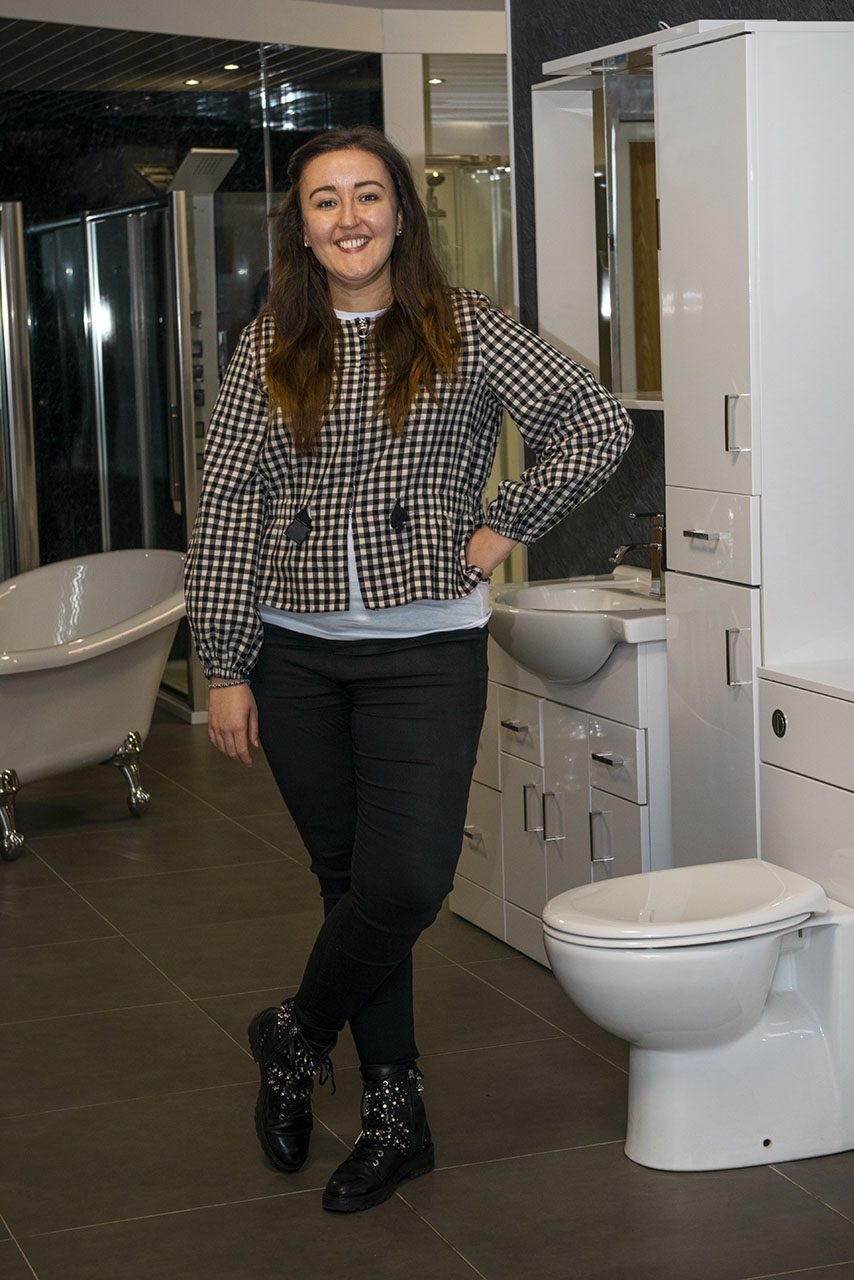 Hi Ainsley, tell us a bit about your history with Wholesale Domestic Bathrooms.
In early 2018, during my 3rd year at University studying Business & HR, I started working at Wholesale Domestic Bathrooms within the Customer Services department. I really enjoyed being part of the Customer Services team and the tasks it entailed. The team were great to work with, extremely helpful and welcoming, which made the job that little bit easier. I took some time away from Wholesale Domestic Bathrooms to complete my final year at university, and returned once I'd obtained my degree. Since returning to the business, I am now an integral part of the Accounts and HR team.
What sort of tasks do you do day-to-day?
On a day-to-day basis, I oversee all areas of HR and have recently moved into the Accounts side of things. I look at daily figures, banking, inducting new employees, recruitment and interviews amongst other HR tasks. I also keep an eye on employee time keeping, absences, holidays and appointments, alongside employee development and training. Employee wellbeing is key to this role and it is something I really enjoy doing, putting my degree into practice.
What's your favourite part of your job?
My favourite part of the job is probably working and liaising with all members of the business and helping them be the best they can be in the workplace. I am a huge people person and really enjoy interacting with current and new employees. As employees, we spend a lot of our day in the workplace and I believe it's important to make each employee's working life better, improve communication between departments and generally make Wholesale Domestic Bathrooms a great place to work. I also have a keen interest in business development and efficiency and enjoy being involved in all aspects of the company, whether that is HR or accounts related.
What would you say are the biggest challenges in your job?
I'd say one of the biggest challenges I face is accuracy of information, such as ensuring all employee details, training, absences and wellbeing is up to date and accurate. With over 70 employees now, our HR team is quite small and trying to catch up with all staff with varying rotas and shift patterns can be challenging.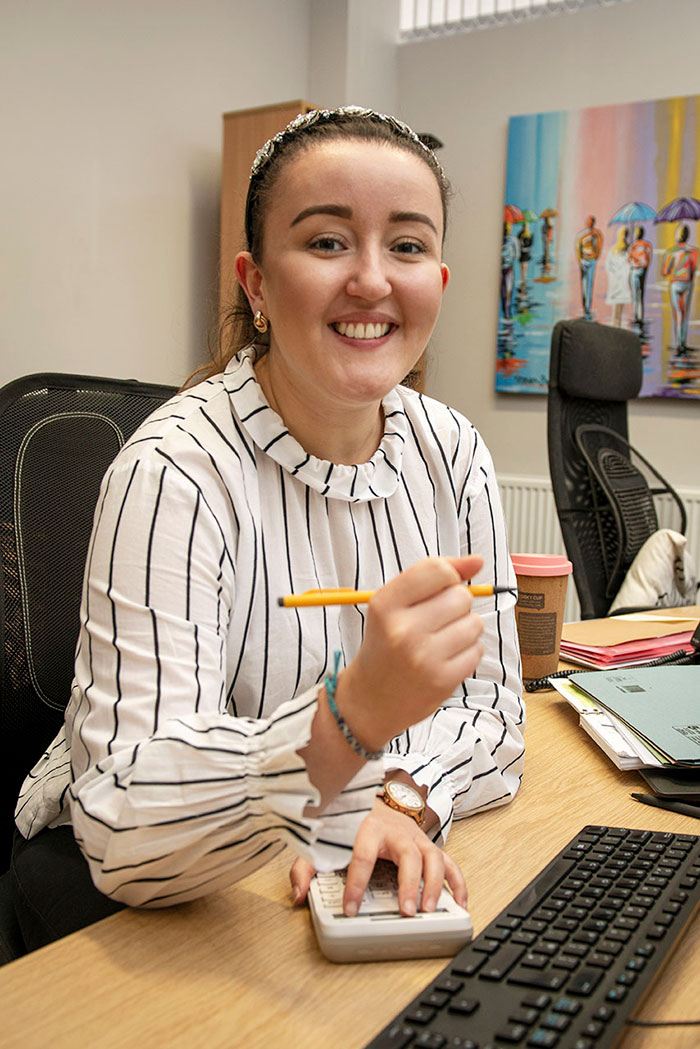 If you could swap jobs with anyone else at Wholesale Domestic Bathrooms, who would it be?
Hmm, that's a hard one, but I'd probably say the Marketing department. Even though their jobs are hugely demanding, organising adverts, marketing campaigns and social media all seem extremely creative and enjoyable, and the Marketing team are all great to work with in the office.
We know it's tough, but what would you choose as your favourite Wholesale Domestic Bathrooms product?
My favourite product would have to be the freestanding slipper baths! They're so extra and luxurious and I would love to have one in my home. However as my bathroom is already fitted with a bath, I don't think my boyfriend would be best pleased if we had one in the middle of the living room! So I suppose I'll need to wait a little longer before I can buy one for my bathroom.
Finally, what do you like most about working for Wholesale Domestic Bathrooms?
I really enjoy working for an honest family business that is hugely successful, sustainable and caring towards their staff. The team are great and many employees have been here for decades and are very knowledgeable in their field. Despite me being in the office environment now, the customers that come in (especially the trade customer's dogs) are great and no two are the same!
Thanks Ainsley!
Ainsley's been a busy bee since she started her new role here. On top of her normal duties, she's also taken the lead in collating our new employee newsletter!
It's safe to say that Ainsley has integrated herself into the office brilliantly and we couldn't be happier to have her in the team!
We hope you enjoyed getting to know Ainsley and getting some insight into her role here. Stay tuned for our next Staff Spotlight!
Stay social by following us on Instagram, Facebook, Pinterest & LinkedIn.