Posted by Francine Flanagan 4th Feb 2016
We're noticing a huge increase in the number of customers who won't compromise on storage space. It's now a non-negotiable asset that almost every buyer demands as part of their new bathroom design. Buying a new bathroom is undoubtedly a completely different experience today as it was 20 years ago, there's so much more choice and for the modern household bathroom storage is a must. No one wants their lovely new bathroom or en-suite cluttered with items that could easily be hidden. If I cast my mind back to when I was a kid, it wasn't uncommon for friends or family bathrooms to 'display' every single bathroom product across the end and sides of the bath, remember that? People weren't as concerned with aesthetic then as they are now, and let me tell you….everyone is striving for perfection. There are so many different ways you can add extra space for all those essential items, so let's take a look at each solution so you can choose the perfect fit for your stunning new bathroom. Ready?
Let's start with some basic items that won't cost the earth but will still offer attractive, additional storage space. The glass shelf is a stunning choice for any new bathroom, it offers a truly eye-catching style that provides a glamourous touch to any new bathroom setting. Its clever design delivers a generous amount of essential storage space, allowing multiple bottles, toothbrush holders and everyday must-haves to be neatly arranged and positioned conveniently in your bathroom.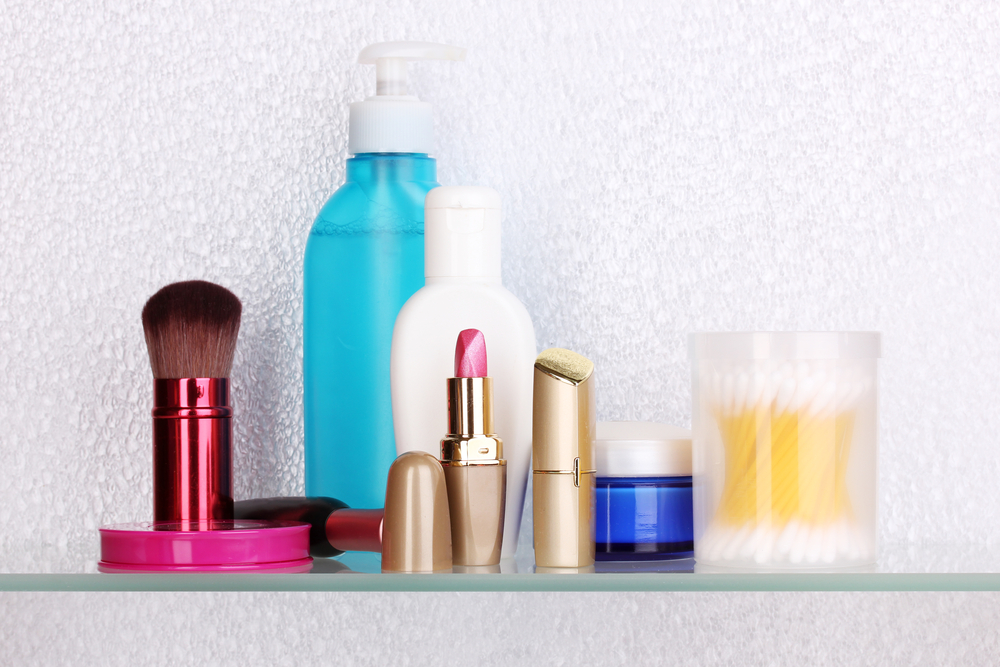 Shower Baskets
Not sold on the glass shelf idea? Well what about a shower basket? This solution is ideal if the only clutter you're guilty of is bottles you use in the bath or shower or a bar of soap and sponge. Baskets come in a huge variety of sizes to ensure you fit everything in neatly. In my opinion a basket really is a must in any bathroom, they prevent the bath lip or shower floor being cluttered and looking messy. Choose from clever baskets that simply stick to tiles or hang on shower screens requiring no installation or larger designs that need to be fixed in place. All your favourite products are exactly where you need them to be.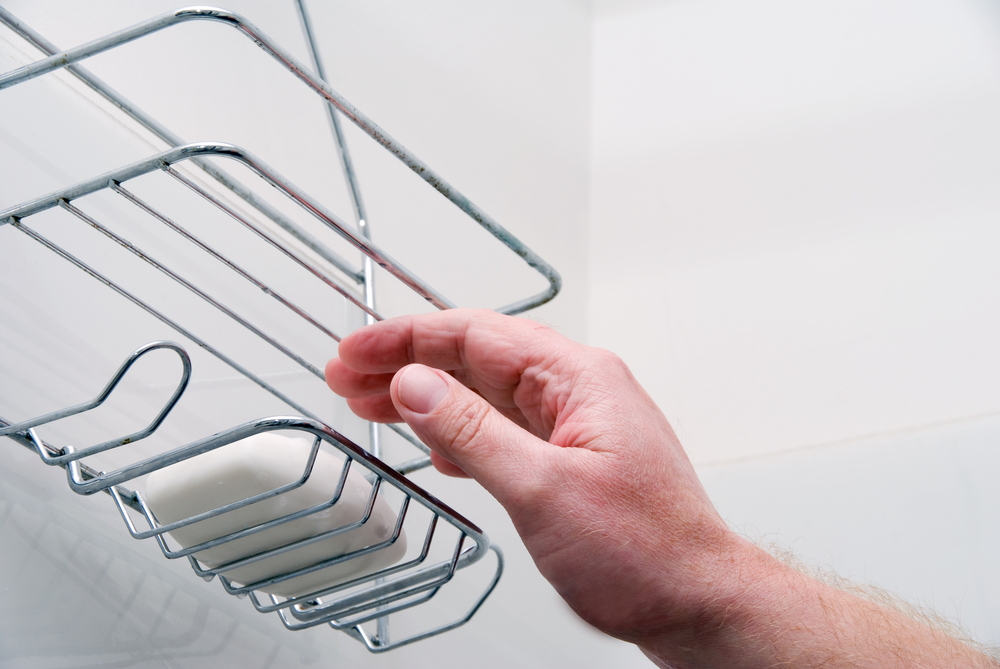 Floor Storage
If a basket just won't cut it then you're probably looking for something a little more substantial. Bathroom floor storage comes in a massive range of styles from laundry baskets to side cabinets to tall boys, all with the same design and colour as your new bathroom suite for a complete coherent style throughout. These solutions offer you more than just a few inches of space for essentials, this amount of extra space will change the way you organise your bathroom for life. Especially if you have a small, medium or even large family, bathroom floor storage will create a luxurious feel while managing to keep the chaos of family life perfectly controlled. Although bear in mind you might need to have a bathroom that's bigger than the average to install extra units.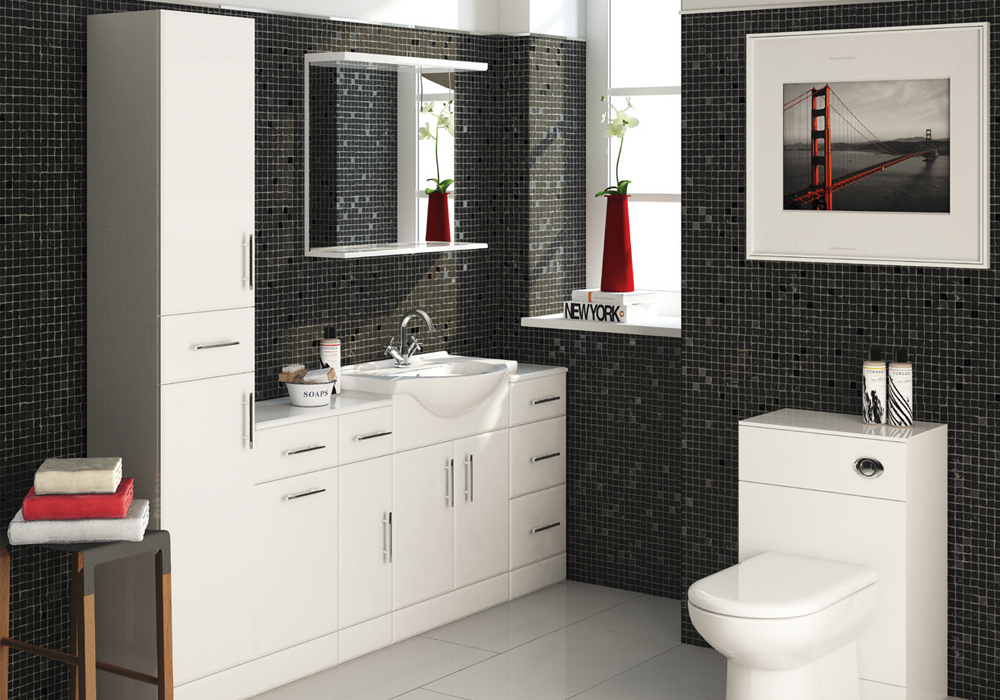 Basin Vanity Units
So what if you'd love floor storage but you're bathroom just isn't big enough? Cue the basin vanity unit. For those of you who are scratching your head, a basin vanity unit is basically a storage unit that incorporates the basin on top. The advantages are that it hides all unsightly plumbing neatly within, and offers an incredible amount of storage space that would otherwise be wasted. This clever solution will fit into most bathrooms and utilises the wasted space underneath a traditional basin (where the pedestal normally sits). Typically you'll get two spacious shelves within a standard sized basin vanity unit, which is more than enough space for efficient storage of essentials. Obviously you can go bigger or even smaller with this idea, it's all dependant on the available space in your bathroom.
Basin vanity units range from 450mm wide up to 1200mm wide, so you can choose the exact size that suits your needs and bathroom limitations. Over the past few years we've gotten really creative with this design providing a huge choice of ceramic basins, coloured glass basins, bowls that sit on top of the unit, and not to mention everything is colour and texture coordinated to perfectly match the style of your new bathroom. This little beauty is definitely one for your wish list.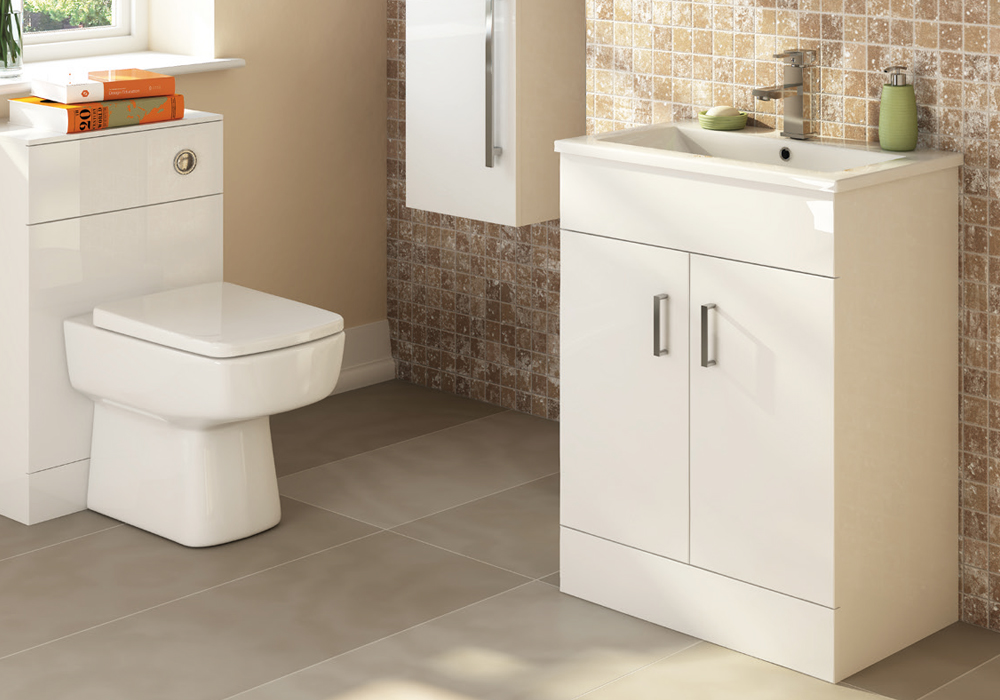 Mirror Cabinets
Last but certainly not least is the mirror cabinet. This glamorous addition is never a bad idea in any bathroom. A mirror will help to reflect the light, making the space appear larger than it actually is. Typically a mirror cabinet will have one or two doors with multiple internal shelves which helps to keep essentials hidden and out of sight at all times. A mirror cabinet also keeps toothbrushes safe from harmful bacteria which become airborne when you flush the toilet. Our huge range is available in modern or traditional styles, various colours and can even match your new bathroom design if desired.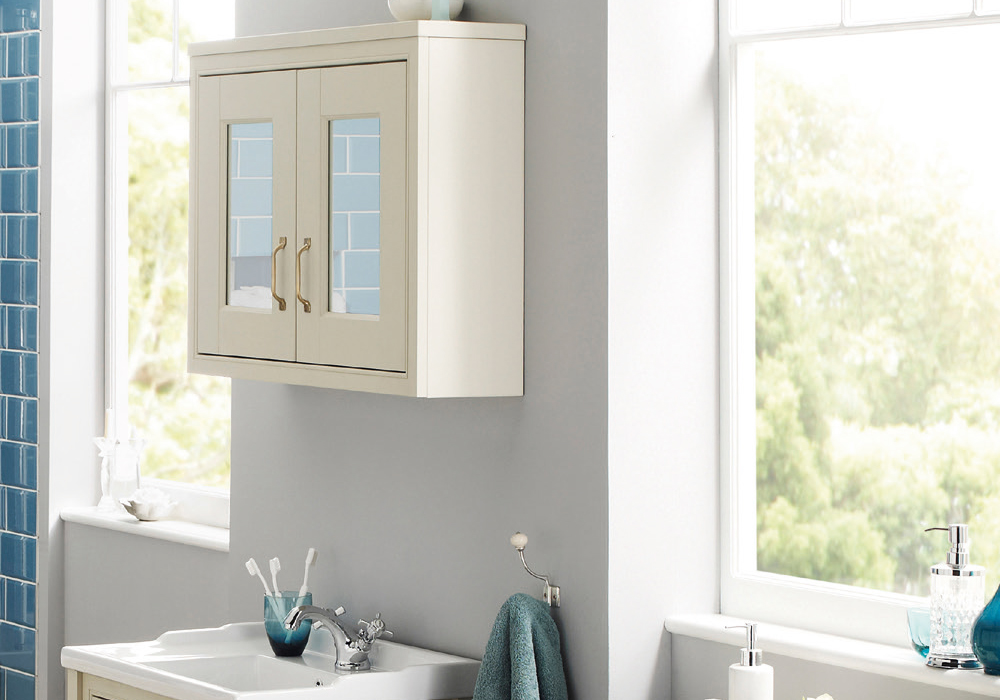 Still undecided? Well take a few minutes to identify exactly what you need, if it's not functional for you then reconsider your options. Take your time, do some online research and find out how each solution would benefit you. Most of your decision making will be determined by the size of your bathroom, but make sure your new bathroom really works for you and your family and helps to make everyday living easier as well as more enjoyable.