Posted by Gemma Paton 4th Nov 2020
The Ideal is one of our most popular product ranges, and we felt it deserved a bit of recognition here on the blog. The product offering is simple, chic, and budget friendly, able to refresh the blandest of bathrooms.
The reason we devised The Ideal Collection was to create a simple range for the budget conscious. As well as that, an easy combination option takes the stress out of bathroom shopping, making life a little bit simpler for you – WIN WIN.
A simplistic style, creating a modern design – the Ideal Straight Bathroom Suite comes complete with;
A bath & legs
Basin
Pedestal
W/C Pan
W/C Cistern
W/C Soft Closing Toilet Seat
The cost of a new bathroom does not have to be pricey, with this complete suite available for only £324.85.
Introducing the Ideal Suite into your bathroom design also gives you scope to be creative with everything else, including your floor and wall tiles, radiator, taps and accessories.
For a cohesive look, we suggest opting for matching basin & bath taps. In this bathroom design, we've gone for one of our Wholesale Domestic classics – the Flow Tap. Its angular style, slim spout and flawless finish is the perfect contemporary look to sit alongside the Ideal Bathroom Suite.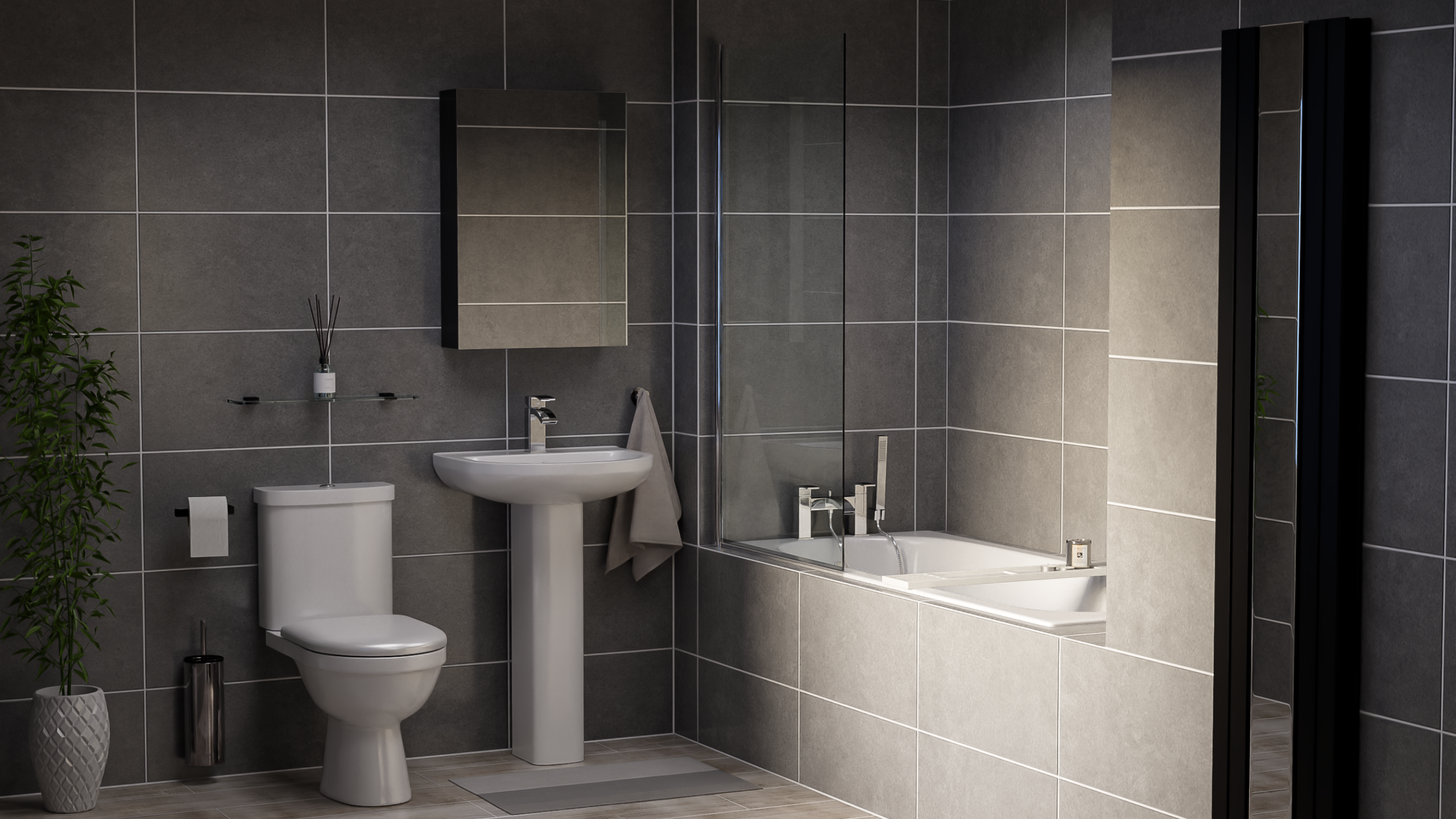 If a bath isn't for you, no hassle. The Ideal 900mm Quadrant Shower Enclosure Suite is the perfect alternative, coming complete with;
A 900mm Quadrant Shower Enclosure
Shower Tray
Basin
Pedestal
W/C Pan
W/C Cistern
W/C Soft Closing Toilet Seat
Opting for a shower enclosure instead of a bath is an excellent way in which to save space when building your dream bathroom. This bathroom suite is a steal at only £399.95.
Shop our Ideal Shower Enclosures.
An important added extra to consider during your bathroom renovation is heating. Heated Towel Rails have dual functionality – keeping your bathroom space warm, as well as keeping your towels dry and cosy. At Wholesale Domestic, our Heated Towel Rail range is diverse, with standard chrome styles such as the Marco (pictured), all the way to anthracite statement pieces such as Fiennes or Vasco.
Keen to find out more? Browse the range, you may find exactly what you've been searching for.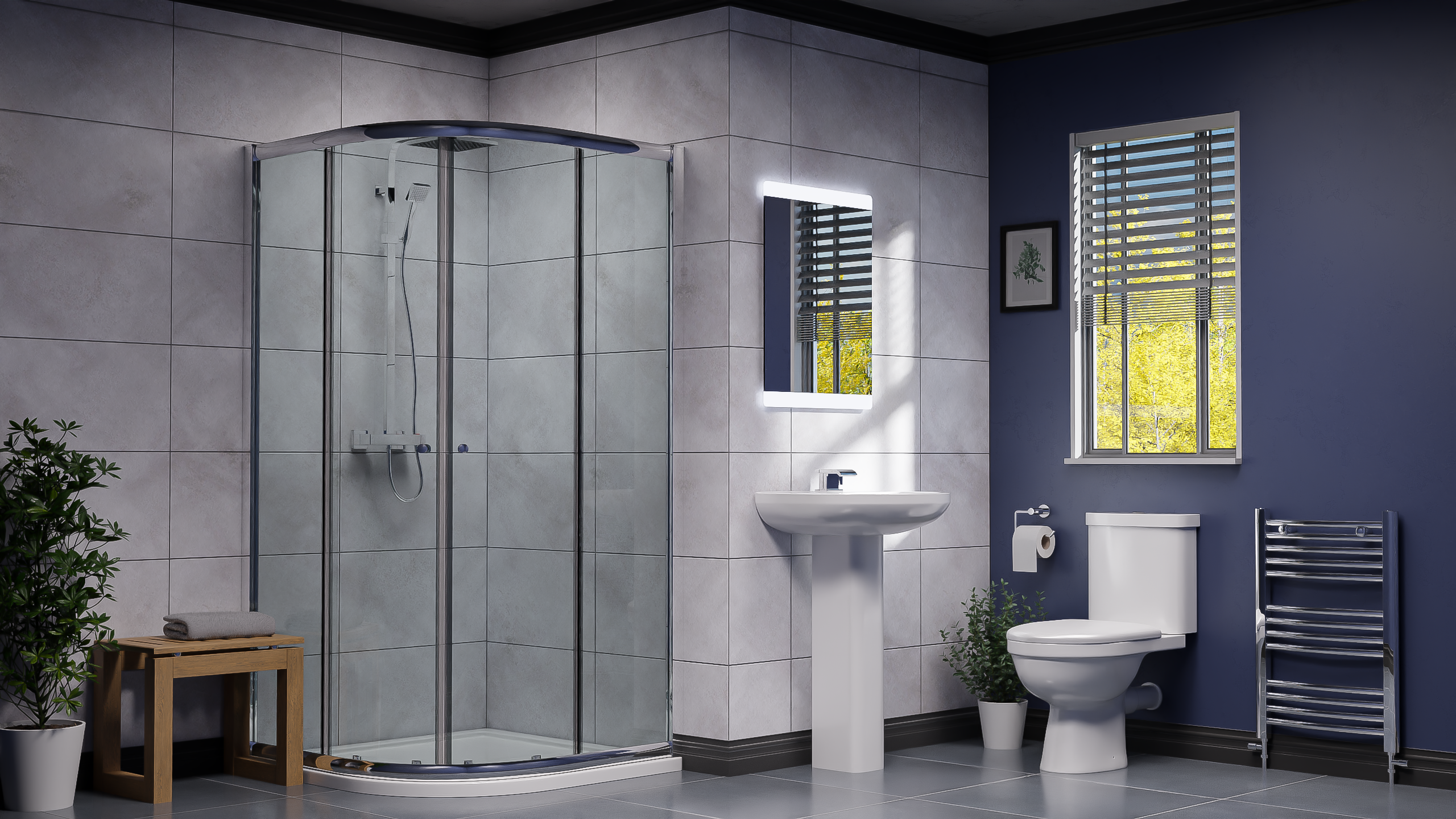 The Ideal 550mm Semi Pedestal Basin & Toilet Set is another fantastic option to help bring your bathroom to life. Simple yet effective, the stylish closed coupled toilet comes complete with a soft closing seat, and matching semi pedestal basin. This style would be perfectly suited to a downstairs toilet or en-suite bathroom, and is available for only £149.95. However, if a semi pedestal is not to your taste, we also offer a full pedestal set for only £149.95 as well – creating that classic bathroom look.
Shop the Ideal Set>>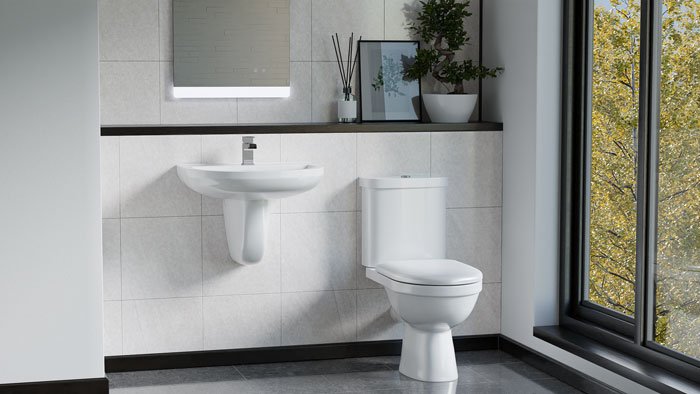 Lastly, for cloakroom toilets, or super small bathroom spaces we bring you the Ideal 2 in 1 Combination W/C & Basin, coming complete with a slick mono tap. This unit is available for only £269.95, and as it comes complete with every element required, you don't need to make any additional purchases. Simple, chic and affordable.
What you waiting for? Shop the Ideal 2 in 1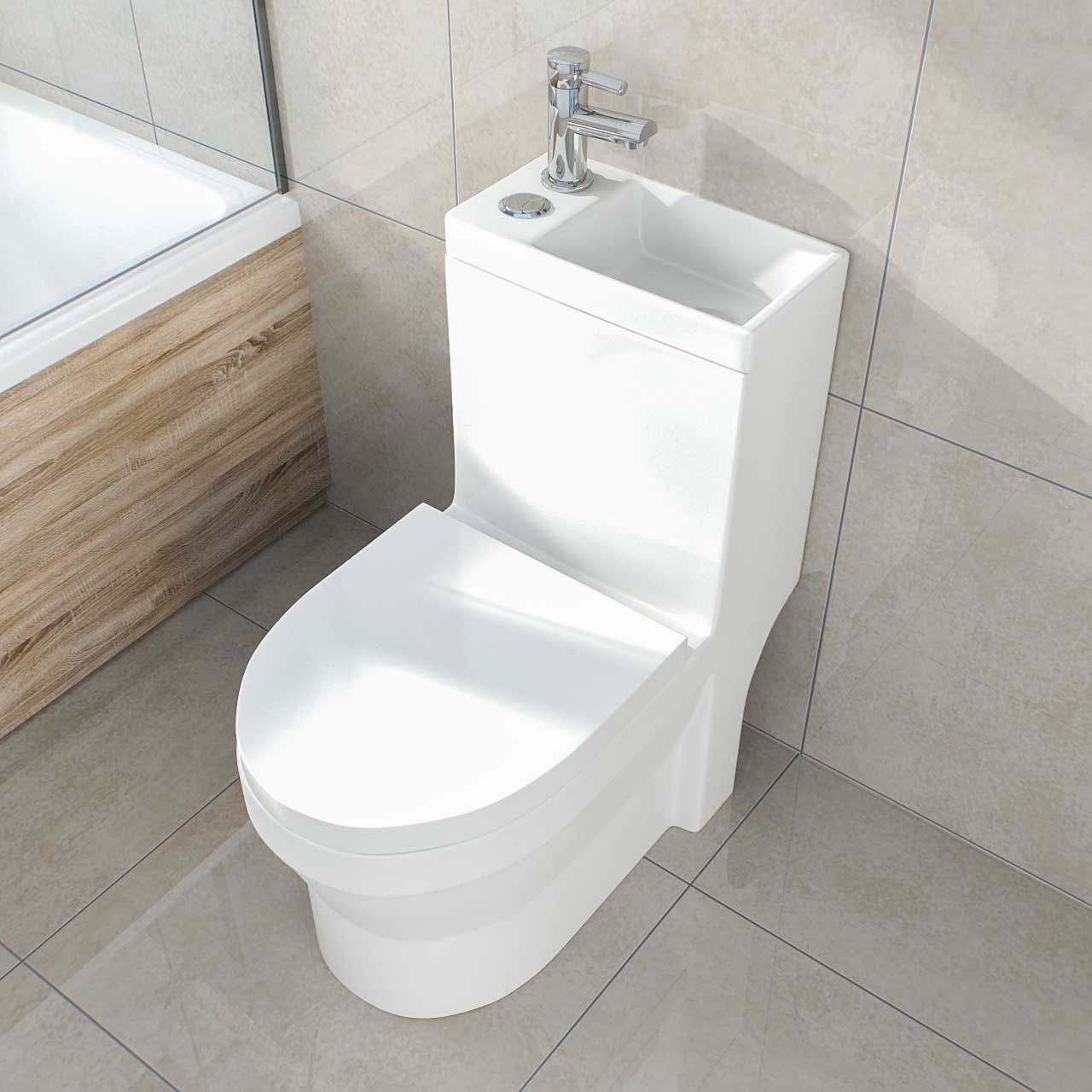 The Ideal Collection is well and truly – IDEAL. With so many fantastic options to choose from, all at bargain prices, that complete bathroom remodel will not break the bank, but still look stylish and functional.
Is the Ideal, your idea of Ideal? Shop online or visit us in-store, or if you have any queries send us a DM on our Facebook of Instagram.