Posted by Francine Flanagan 27th Feb 2017
This week, I decided to enlist the help of our very own bathroom guru, Scott Robertson. Scott has been with us for over 15 years; there's nothing that he doesn't know about bathrooms (sad for his social rep, but pretty good for us).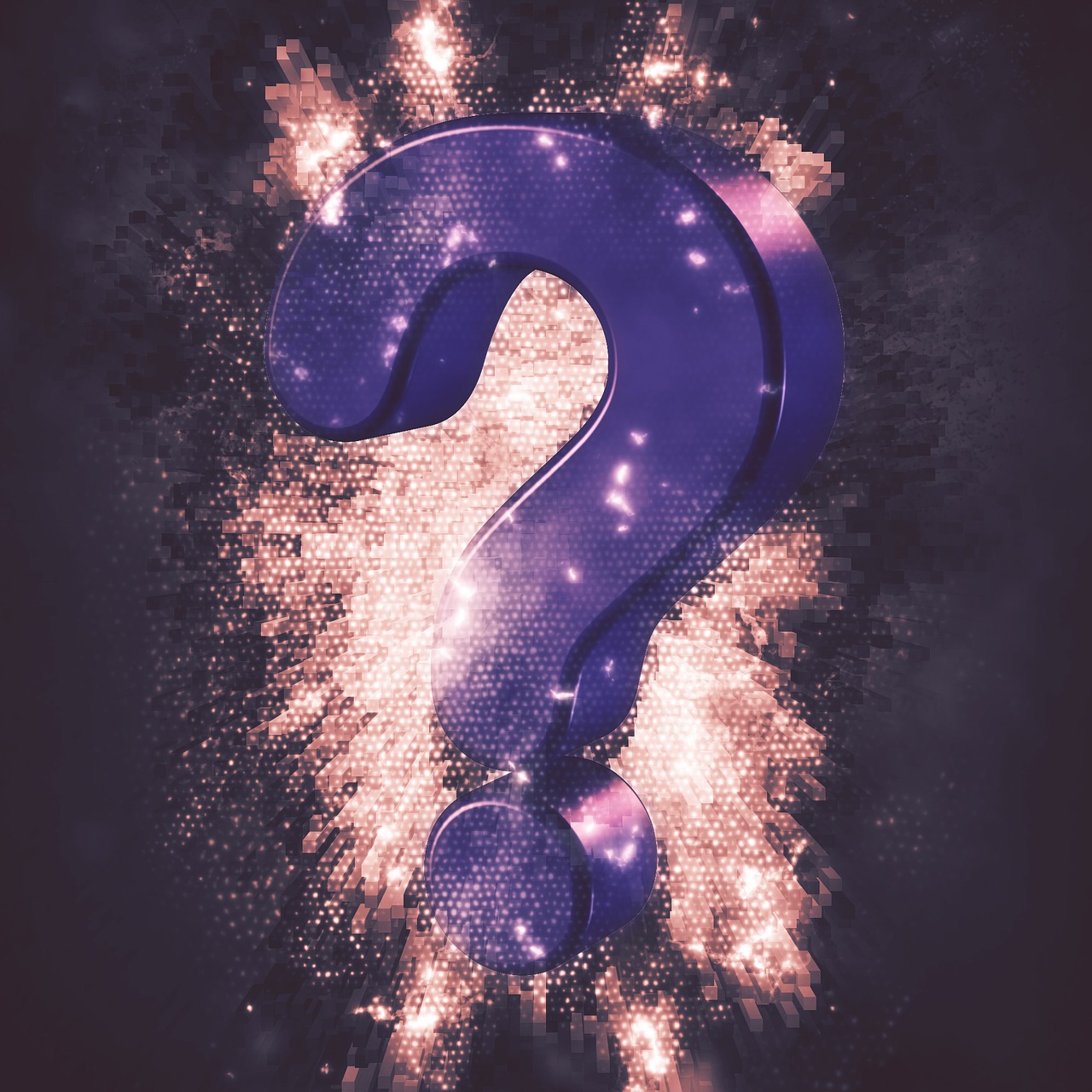 We work in different offices, so I made my way to the trade desk to annoy him with my incessant questions. I wanted to ask Scott about our most frequently asked questions. What do we get asked time and time again by our customers? What do the public want to know? What's important to them? (See how annoying I can be?) Surprised by some of the answers, I thought we had to share them with you lot! Why? Well, I thought it would be good to make you feel a bit less dazed and confused, and a bit more too cool for school *obligatory shoulder brush. So come on then, let's take a look at what you're spending your free time asking us…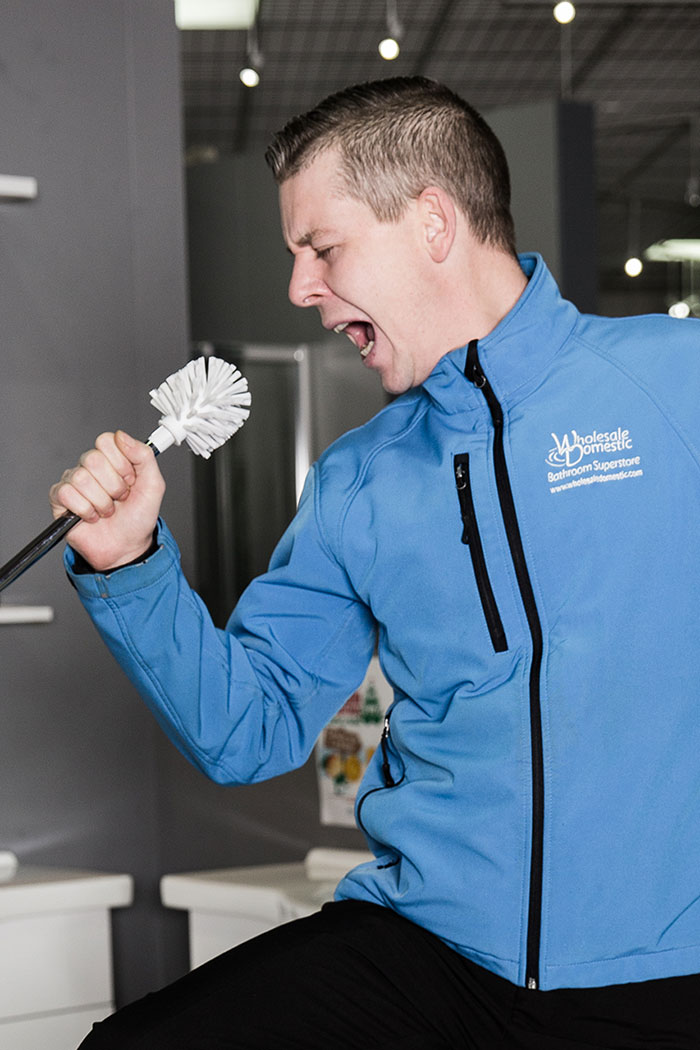 Q – Why does my bath measure 1680mm, when the baths in your showroom are 1700mm?
A – This is because you have measured from tile to tile. What's the problem, I hear you ask? Well, it's a problem because there's a small section of your bath hidden under the tile wall surface. This aids the waterproof seal, so you can't see it. Therefore, customers are convinced that their bath measures smaller than the standard 1700mm (it's the same story for 1500mm or 1600mm baths too).
Q – Can I get a discount?
A – We're a discount store, and our prices are already highly competitive. Unfortunately this means we cannot discount our products more than they already are. Capiche?
If you're a trade person, please get in touch because we do offer an exclusive trade loyalty programme.
Q – What kind of shower can I get?
A – Your options are dictated by your boiler. The more modern your boiler is, the better choice you have. Similarly, an outdated heating system will restrict your choice. A combi boiler will give you the most choice. Unfortunately, you can't pick what takes your fancy and expect your boiler to make it happen. Take a peek at that bad boy before you come in or order online, okay doke?
Q – How much will installation cost?
A – Unfortunately, we do not provide installation so we cannot give you an exact quote. However, you should expect to pay the price of the bathroom for installation. The typical ceiling to floor service averages around £1800.
Q – When will my order be delivered?
A – We usually estimate a 2 to 5 working day delivery service. Although, we do offer a unique same day collection service, which allows you to collect your goods the very same day. This is a huge advantage compared to our competitors.
Q – How long does installation take?
A – Again, we are not an installation company so we cannot provide an exact timescale. However, a reputable company can usually complete a full bathroom in around 5 days.
Q – What is this fresh hell? How do I clean chrome?
A – Metal surfaces can be notoriously difficult to clean properly (well unless you like nasty streaks). Tried and tested, the best solution is baby oil. We use it in our showroom to keep chrome and other metal looking its best. Voila!
Q – How do I clean glass?
A – The thought of having to clean large areas of glass is enough to make the best of us weep. Instead of using expensive cleaners, or worse, cleaners that cause a million streaks, use lemon juice. This acts as an anti-bacterial solution, as well as offering an unparalleled streak-free shine. Don't go gung-ho with some weird 'Googled' solution, trust me when I say it'll end in tears.
Q – There's a weird smell in my bathroom, what can I do?
A – Probably a question that you don't want to ask – but it's imperative you don't ignore it. Once a week, make sure you pour some baking soda down each waste (bath, basin & toilet) to put an end to any weird smells.
Q – I've cleaned my bathroom, but it's covered in streaks. What do I do?
A – We get it. You've went to the effort to clean your bathroom, but it looks worse than when you started. The best investment you can make for your bathroom is a pack of microfiber cloths. These are amazing for gloss surfaces, glass, and metal work. They help to buff the streaks away, to make your bathroom look amazing every time you clean. No more streaks, no more breaking a sweat or losing you mind from streak mania. Got it?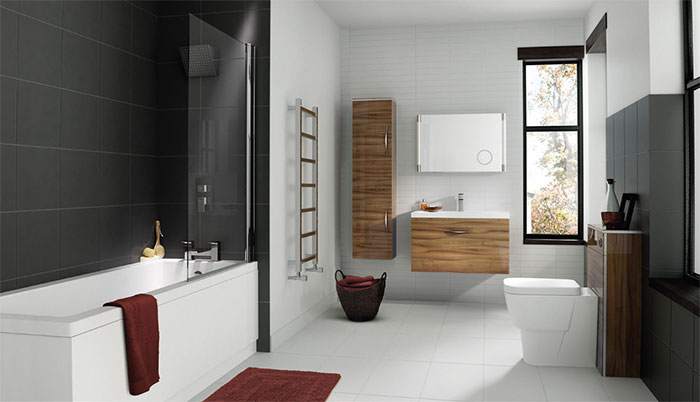 So there you have it, you've just saved yourself a phone call. Do you have any other questions, or need us to debunk more secret tips? If so, ask away! Catch you next week amigos.