Posted by Francine Flanagan 7th Dec 2015
We're absolutely delighted to announce that we've scooped up a commendation award for Scottish Family Business of the Year (Small/Medium).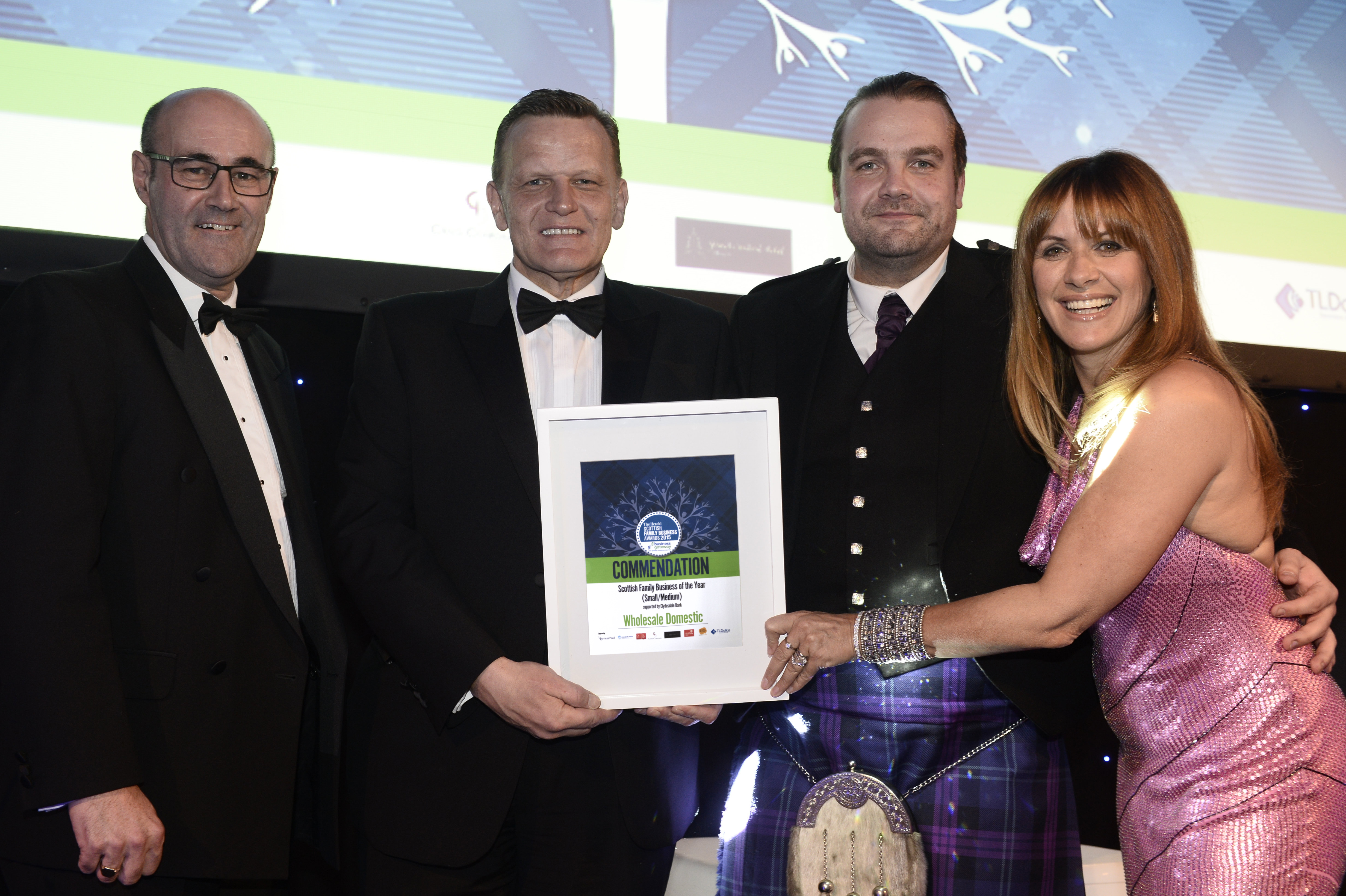 Wholesale Domestic was founded in Scotland over 50 years ago and with a lot hard work and devotion it has flourished in to a skilled and successful Glasgow business. This award honours and recognises our achievements as an established family owned business. Our strong business plan, innovative thinking and family engagement have moulded our business into a trusted and recognised brand in Glasgow and across the UK, customers return year after year for our high quality, low prices and knowledgeable staff. We couldn't be happier to have won this prestigious award and we'd like to thank everyone within our business and beyond that made this possible.
On the 2nd December 2015, we all arrived at the Grand Central Hotel in Glasgow to attend the annual Herald Scottish Family Business Awards. To kick the evening off, The Herald hosted a champagne reception, followed by a lovely three course meal in the hotel's iconic Regent room. We were both surprised and delighted to find that our guest speaker was Carol Smillie, who presented all the nominees to the room and announced the winners of each award.
This year we had been nominated for 3 awards:
Fastest Growing Family Business
Scottish Family Business of the Year
Business Innovation
The competition was fierce, with so many hard-working and innovative Scottish businesses in attendance. As we listened to the story of each business and what they had achieved that year, it was easy to see that we were in the company of some amazing businesses. We'd like to extend our warmest congratulations to all the winning Scottish companies;
Warranty Services
Anderson Maguire Funeral Directors
PG Paper
Apex Hotels
Three Sisters Bake
MDive Ltd
Mitchells
Pat Munro
Little's
GAP Hire Solutions
Mactaggart & Mickel Group
Well done everyone! We're honoured to have shared this event with you all and we hope to see you there again next year.