Posted by Sarah Kielbasiewicz 20th Sep 2018
A cloakroom bathroom can be a very valuable addition to your home. A cloakroom is a small bathroom containing a toilet and basin, but no bath or shower, which is usually located downstairs. An extra downstairs toilet can have many benefits; it's handy for guests, allows easy access for the elderly and can help to minimise wear and tear on your main bathroom upstairs.
There are many reasons to add a cloakroom to your home, but it can be challenging to transform a very small space into a functional and aesthetically pleasing bathroom.
So, without further ado, here are our tips for designing the perfect cloakroom bathroom.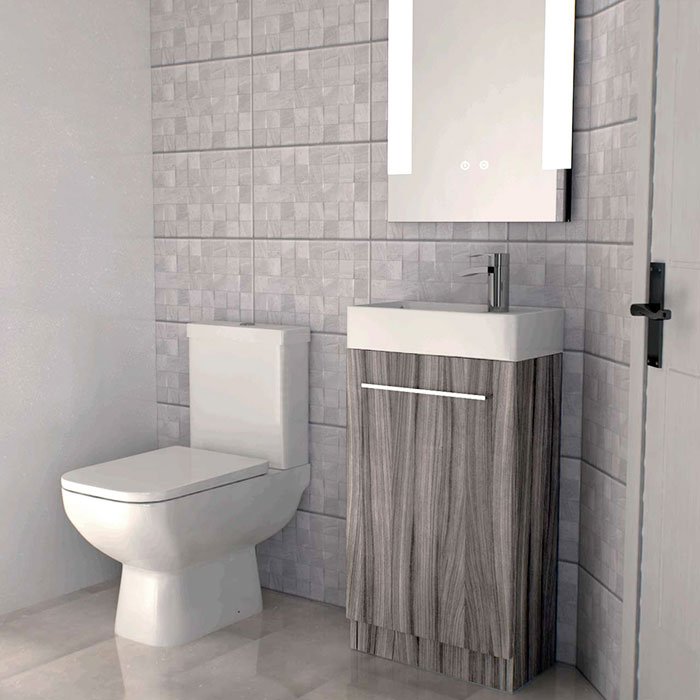 Compact Furniture
Cloakrooms tend to be very small rooms that don't leave you with a lot of space to work with when choosing fixtures and furnishings. Luckily, there are options available that are perfect for this issue. Compact furniture ranges are made specifically with cloakrooms and small bathrooms in mind. Units from these ranges come in smaller widths than standard units, which allows them to fit neatly into small spaces. Wall hung units are also a great option here, as they take up less floor space and create the illusion of a spacious room.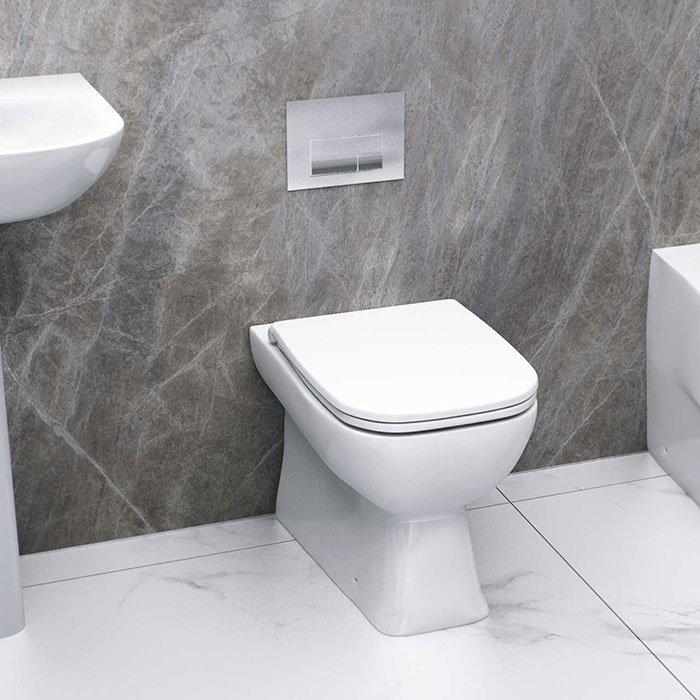 Short Projection Toilets
Toilets can take up a surprising amount of space in your bathroom. When dealing with a small room, choosing the right toilet can be tricky. Some toilets are available with short projections, meaning that they protrude away from the wall less than a standard toilet and take up less space in the room. Back to wall toilets and wall hung toilets tend to have smaller projections, as they are designed to be used with concealed cisterns, so these are a particularly good option here.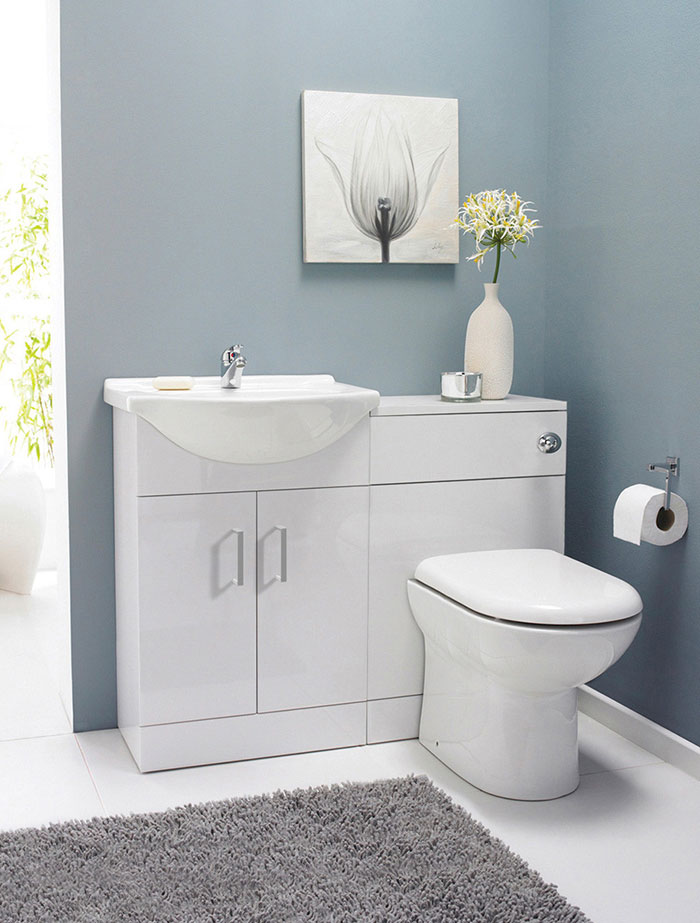 Multi-purpose Products
Multi-purpose, combination items are incredibly useful when dealing with small spaces like cloakrooms. A toilet and basin combination unit consists of a toilet unit with a small basin sitting just above the cistern. This is a very convenient option if you have a particularly small space to work with.
If you have a bit more space, a vanity unit toilet suite is also a great option for cloakrooms. Some are available in slimmer widths and smaller projections than standard units to accommodate slightly narrower spaces.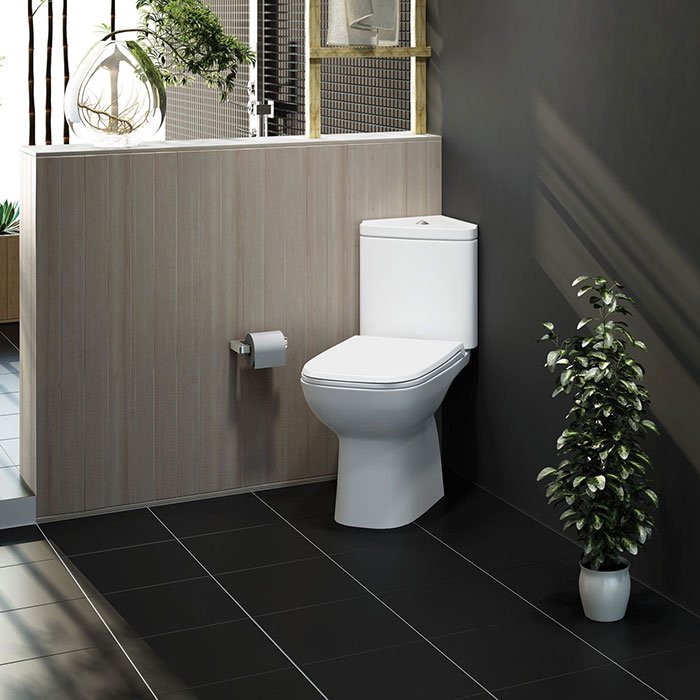 Use the corners
Most cloakrooms tend to be made from an unused space in the home, such as under the stairs. As such, the space left to work with can sometimes be awkward in shape and size. A corner toilet can be very useful here to help you make the most of your space. Opt for a toilet or basin that fits neatly in the corner of the room to utilise every inch of space in your cloakroom. You could also add in some useful storage with a corner mirror cabinet.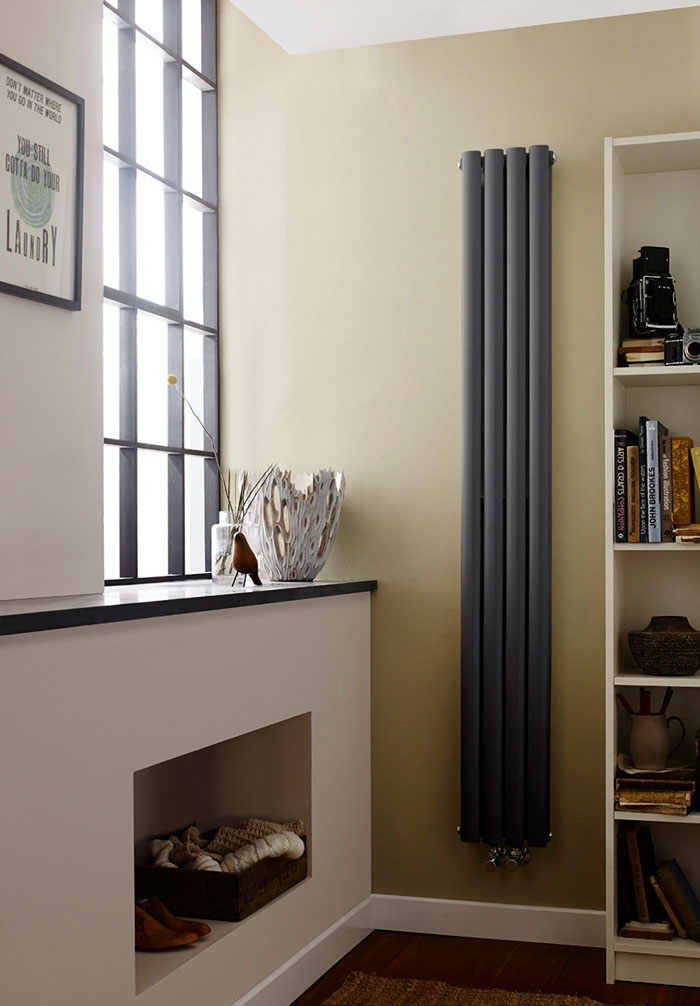 Space-saving radiators
Just because a cloakroom is small doesn't mean it can't benefit from heating; there's nothing worse than stepping into a freezing cold bathroom. Radiators can often take up a lot of wall space. But there are space-saving cloakroom radiators available that are ideal for small spaces. Opt for a sleek, slim-line radiator that will give a modern appearance and save valuable wall space. Make sure to choose a vertical radiator instead of horizontal to make the best use of the space you have and create the illusion of a larger room.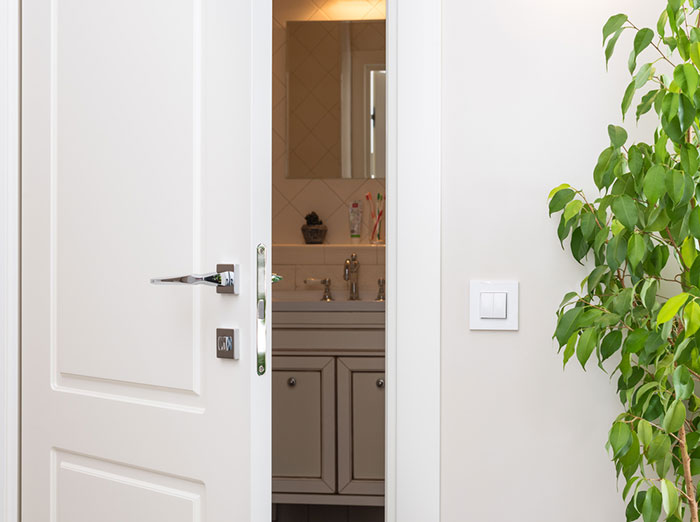 Use the correct door
One thing that can make a difference to the spaciousness of your cloakroom is your choice of door. It's important to make sure that your door doesn't impede on the space, as this can make the room feel smaller. Opt for a door that opens outwards so it doesn't obstruct anything in the room. Another good option here is to opt for a sliding door, which will allow you to make the most of the space.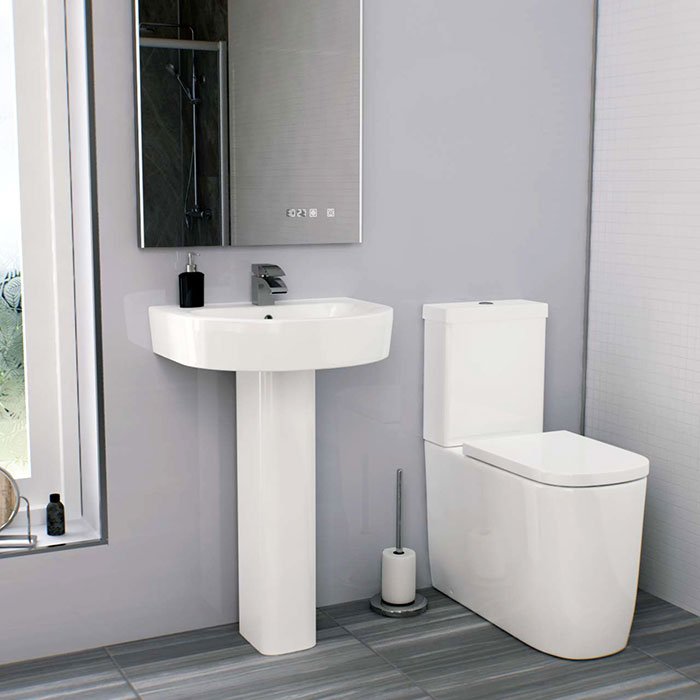 Create the illusion of space
As well as choosing clever fixtures to save on physical space, there are other things that can be done to optimise the space in your cloakroom. Sometimes, the appearance of the room can make all the difference. Use clever visual illusions to make the room appear bigger than it is. A light, bright colour scheme is perfect for making a room look more spacious. White is ideal here, but other neutral colours, such as light grey, will also work well.
Another tip here is to install large wall mirrors to create the illusion of space. A mirror the same width as the wall, placed above the basin, can work a treat here.
If you're looking for more tips to make a small bathroom look more spacious, check out our previous blog here.
So, that was our tips for designing the perfect cloakroom bathroom. Cloakrooms are often a tricky thing to get right, but they can be a worthwhile investment. Are you planning on adding a cloakroom to your home?