Posted by Kristin Kudeva 3rd May 2023
Whether you are designing a family bathroom, an en-suite or a cloakroom toilet, the metro tile is the perfect choice. Its versatility suits a range of styles, such as traditional vintage, minimalism, or even industrial chic.
Initially developed to replicate the classic, underground subway look, we have compiled a selection of new and alternative ways in which to design your bathroom, incorporating the metro tile.
Straight Metro Tiles
Designed in a grid-like fashion, the original metro Tile style is always a winner. If you are keen on the idea of introducing the metro Tile to your bathroom design, but fear the space feeling overwhelming, then consider incorporating minimalistic bathroom furniture.
This bathroom design features the City Grey Gloss Wall-Hung Vanity Unit, Paulo Toilet, and Walk-In Shower Screen, making a feature of the metro. A further consideration is grout. At Wholesale Domestic Bathrooms, we have 8 colours available to suit your style, in this design we have chosen Dark Grey Grout.

Straight Metro Tiles with a Twist
In recent years, colourful bathrooms have experienced a significant resurgence. Since the previous generation opted for clean white décor and moved away from the avocado suites of the seventies, a new era has ushered in a return to colourful bathroom designs.
So, if you want to achieve a striking and captivating appearance using straight metro tiles, try tiling all the walls in your preferred shade to add impact to your bathroom design.
To create a harmonious contrast, you can pair natural materials, such as timber, with soft pastel hues.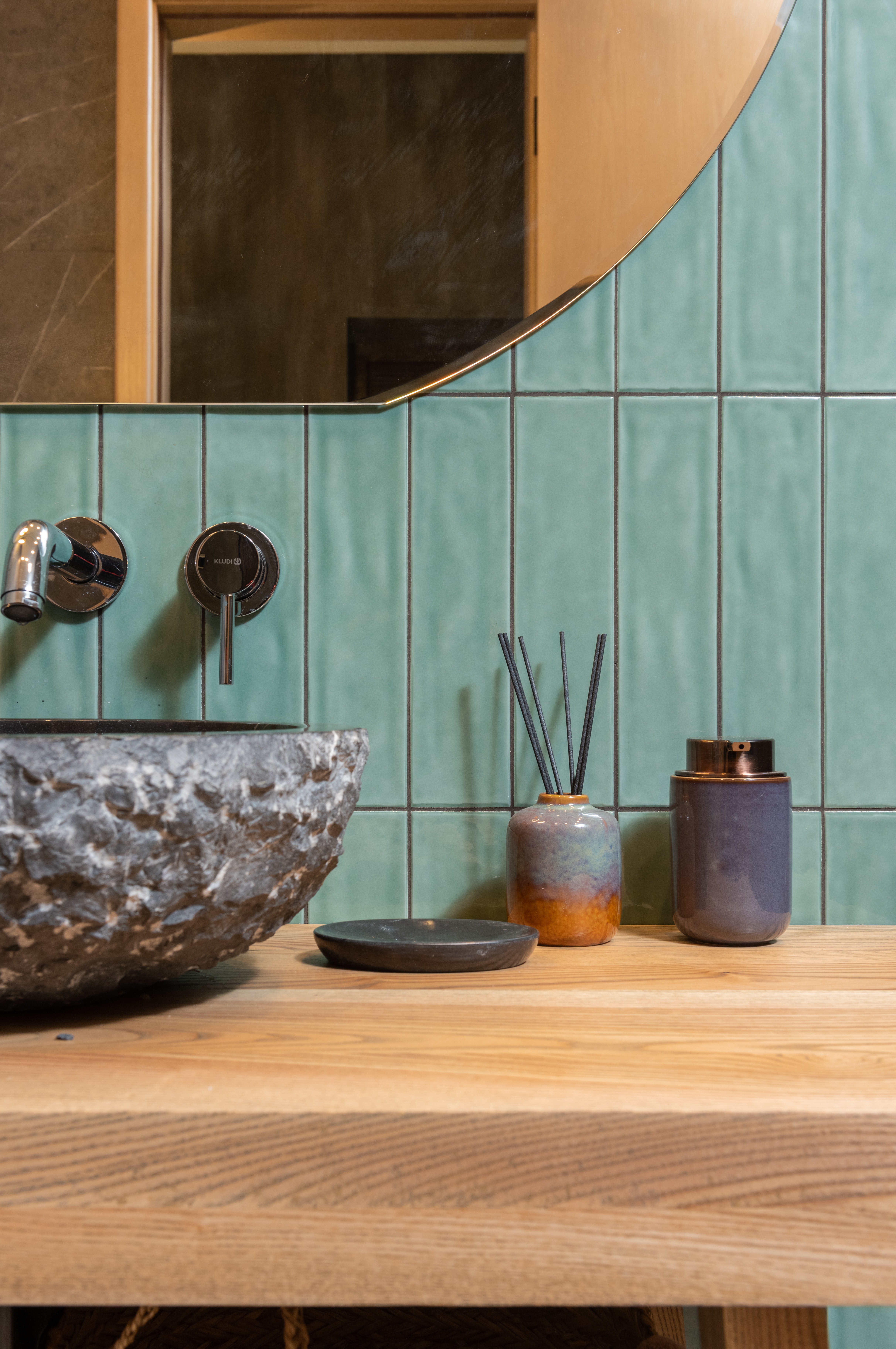 Vertical Metro Tiles
To give the classic look a modern touch, consider installing metro tiles vertically. Not only does this create a stylish display, but it can also create the illusion of height in smaller bathrooms.
This design technique can be particularly effective in shower enclosures, around bathtubs, or even combined with traditional-style boarding. The vertical stacking of wall tiles brings a visually appealing element to the bathroom and enhances its elegance and character.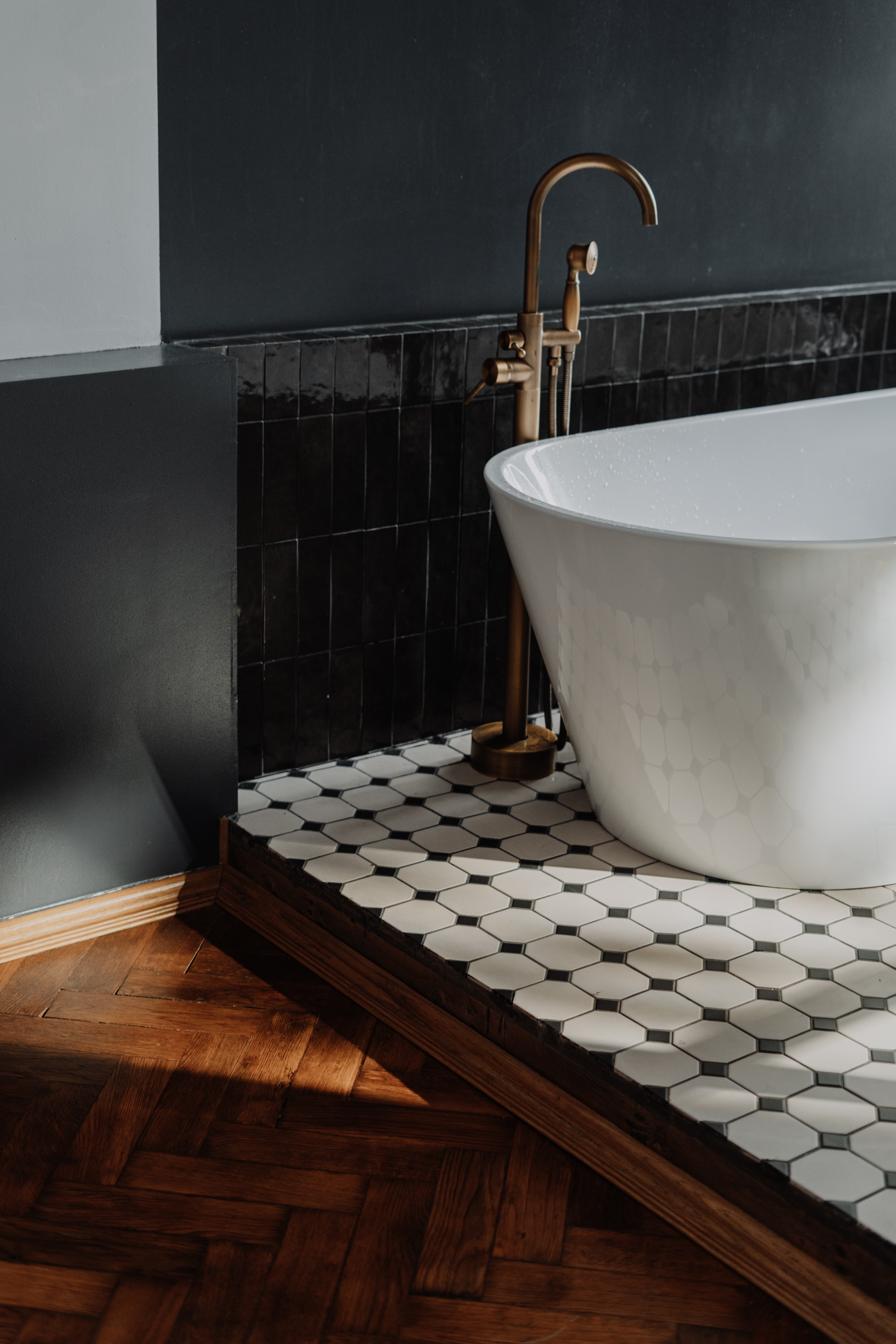 Mix of Horizontal and Vertical Metro Tiles
If you are looking to break away from the conventional approach, why not consider adding a unique twist to your tiling pattern? By mixing horizontal and vertical metro tiles, you can add a touch of creativity to your kitchen or bathroom design, making it stand out.
While it may pose a challenge, this option is worth considering as the combination of horizontal and vertical tiles can elevate the appearance of your bathroom and make the space appear more visually spacious.
Herringbone Pattern Metro Tiles
Herringbone designs are growing in popularity. This style has the power to make the metro tile look more expensive than it actually is. We have chosen to incorporate metro cream tiles, as a feature within a traditional bathroom style. The cream hue of the tile allows for the chosen White Windsor Bathroom Furniture to pop out.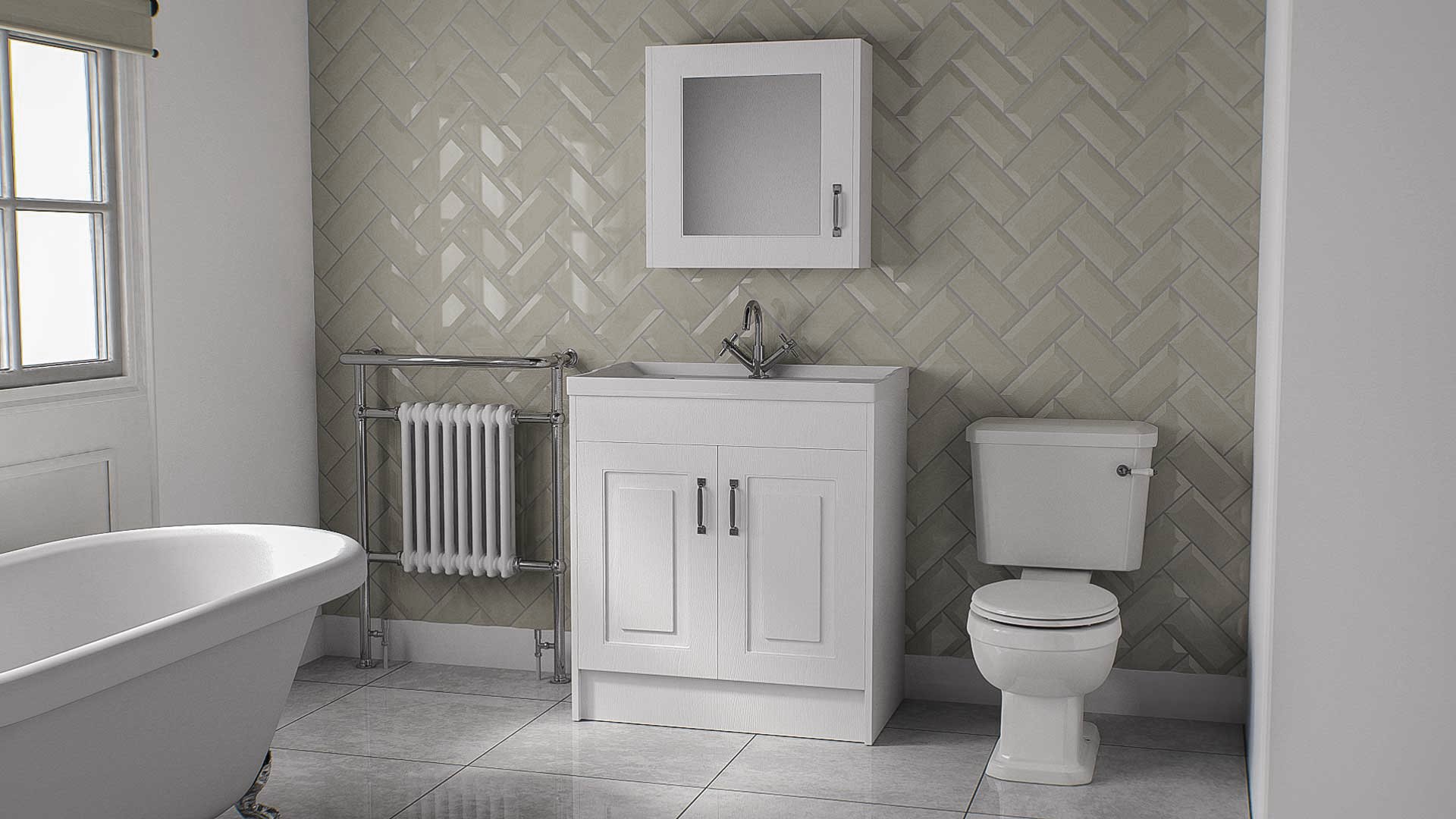 Border Frame Metro Tiles
Borders and dados can add visual interest and help break up large, tiled areas, especially if they are in a contrasting colour.
To add a unique touch to your white metro tiles, consider using edging tiles. This is an excellent option if you have tiled up to the dado height, as it provides a stylish finish to that section. You can repeat the graphic linear effect by incorporating Crittall-style shower screens or room dividers and geometric floor tiles in similar shades.
In this bathroom design, we have chosen to break up the room with a half-painted wall, and half tiled wall, incorporating the Metro Grey Tile.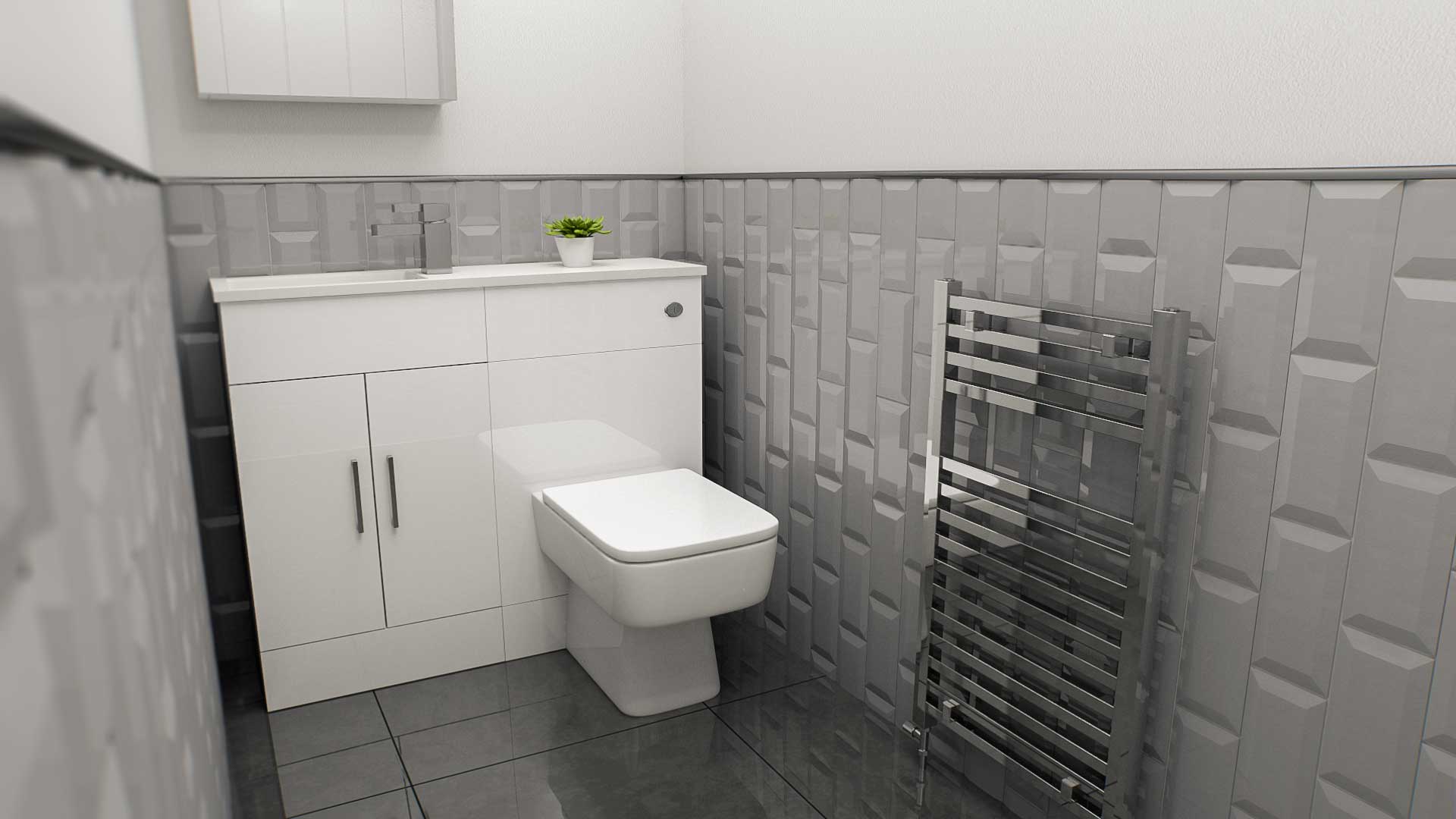 For a touch of glamour, you can incorporate a row of stone-effect tiles to break up large expanses of white tiles. If you have a neutral colour scheme, you can continue this approach into the shower and opt for a bolder tile to create a striking feature in the space.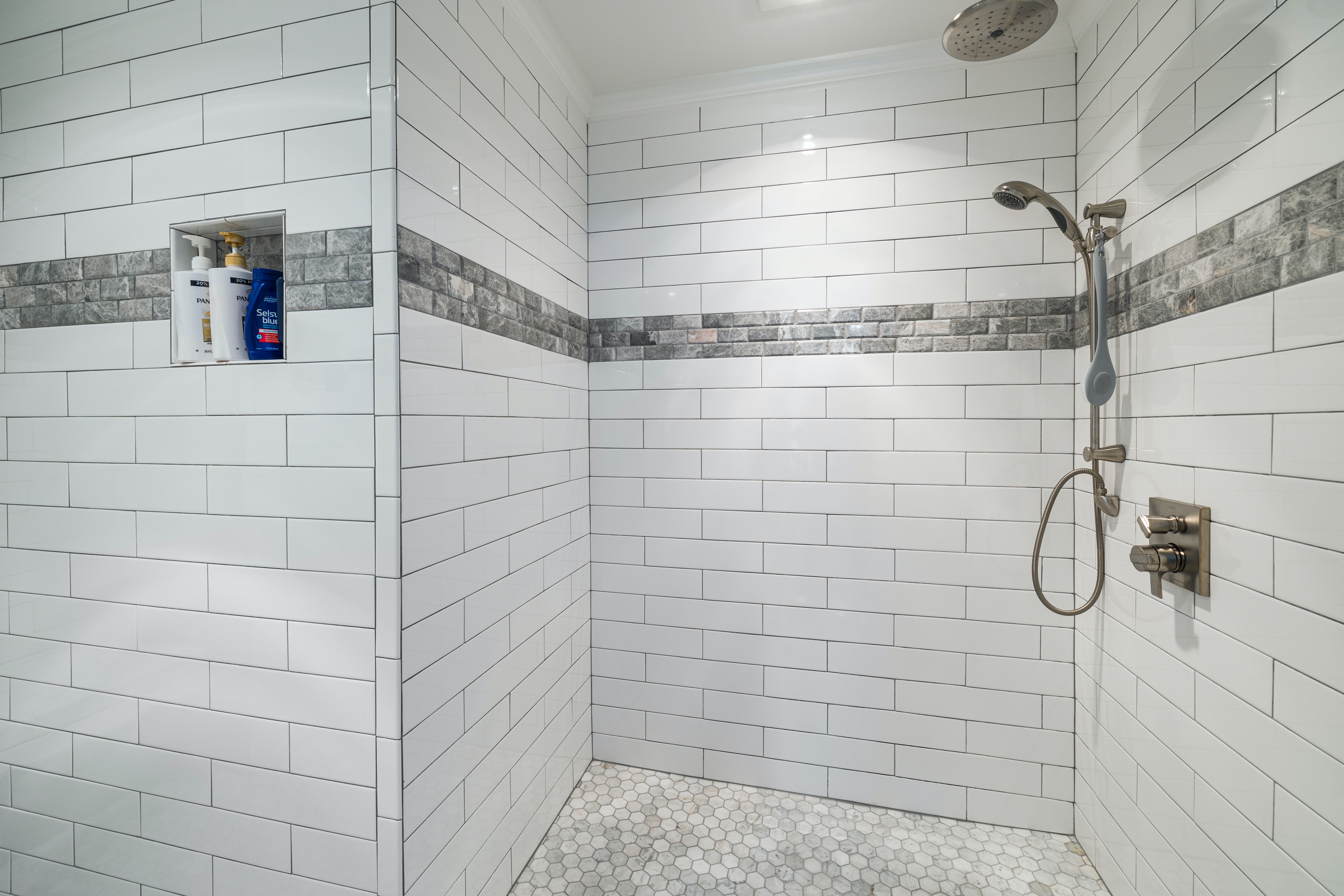 Feature Wall Metro Tiles
Liven up your bathroom space with a Chevron effect tile style. In this design, we have created a chevron splashback for a Jack and Jill Basin duo using the Metro Grey Tiles and light grey grout. A splashback is an easy add to your bathroom design, instead of choosing an all-over tiled wall, protecting your wall from water splashes, but remaining slick and trendy.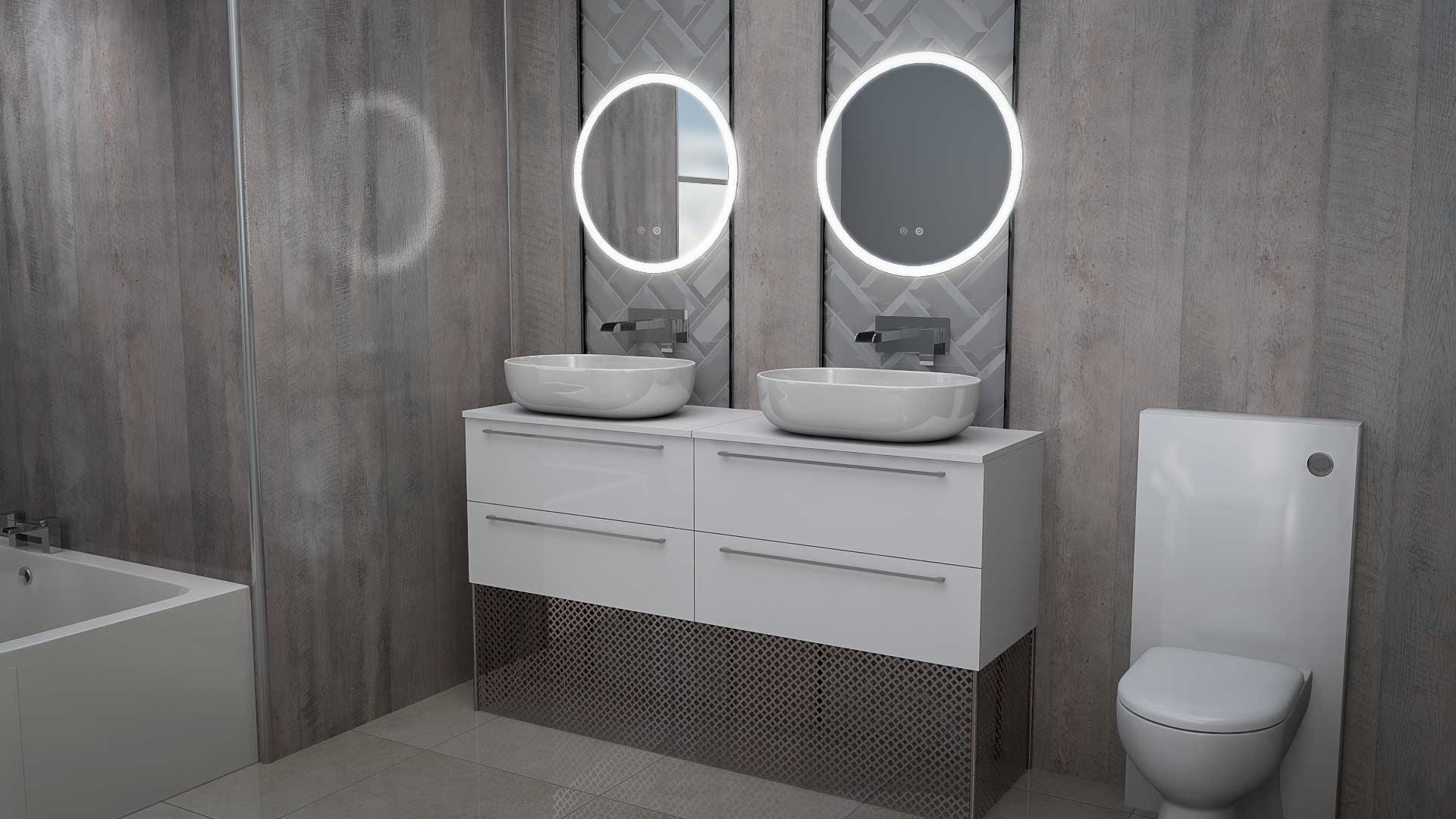 When tiling a splashback, you can be a bit more daring with your colour choices. Opting for nature-inspired hues like deep blue for your subway tile ideas can ensure you do not tire of the colour quickly. Complementing the tiles with white walls and flooring will help them stand out.
Shop Metro Tiles Today
We hope that this article has provided you with inspiration and ideas on how to incorporate the versatile metro tile into your bathroom design. Whether you prefer a classic, minimalist, or colourful approach, there are many ways to use this timeless tile to create a unique and stylish space.
If you do not want to miss out on our latest design tips, promotions, and bathroom inspiration, make sure to subscribe to our newsletter below. By joining our mailing list, you will be the first to know about our new product releases, exclusive discounts, and more.
Recommended articles: