Posted by Kristin Kudeva 29th May 2023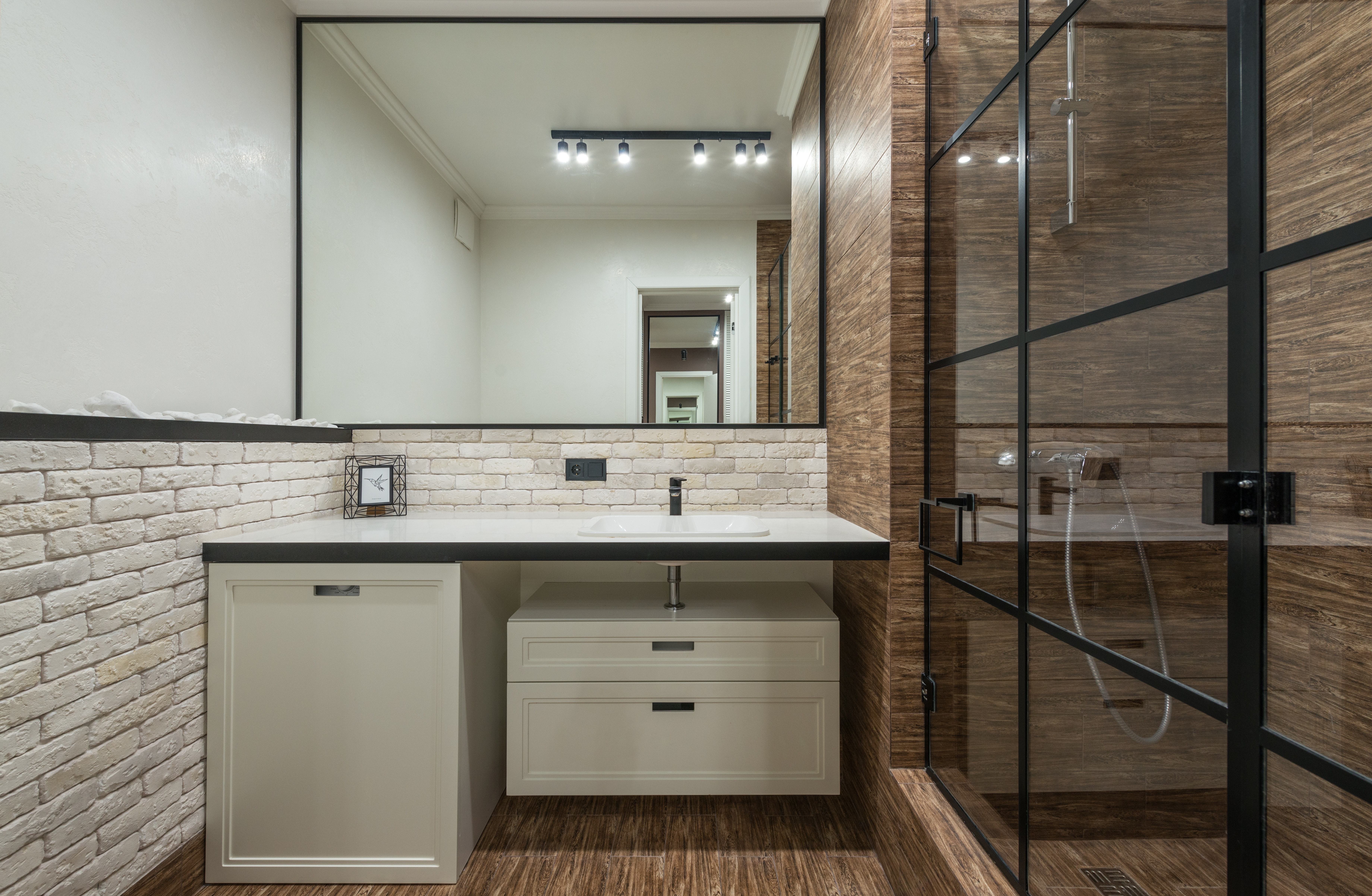 When selling your home, it's obviously important that every room looks its best. One room that can make a huge difference in this process is the bathroom. An appealing bathroom can help to sell your property faster and can even increase the value of your home. So, on that note, here are our top 7 tips for improving your bathroom that will help to sell your home.
Get cleaning
First things first: start by giving your bathroom a full, deep clean. You might think your bathroom needs a full renovation to make it buyer-friendly, but you'd be surprised how much of a difference a thorough cleaning can make. Deep cleaning your bathroom will give you a more accurate idea of what needs to be changed or replaced. Make sure to get into all of the areas that might usually be neglected, like grout lines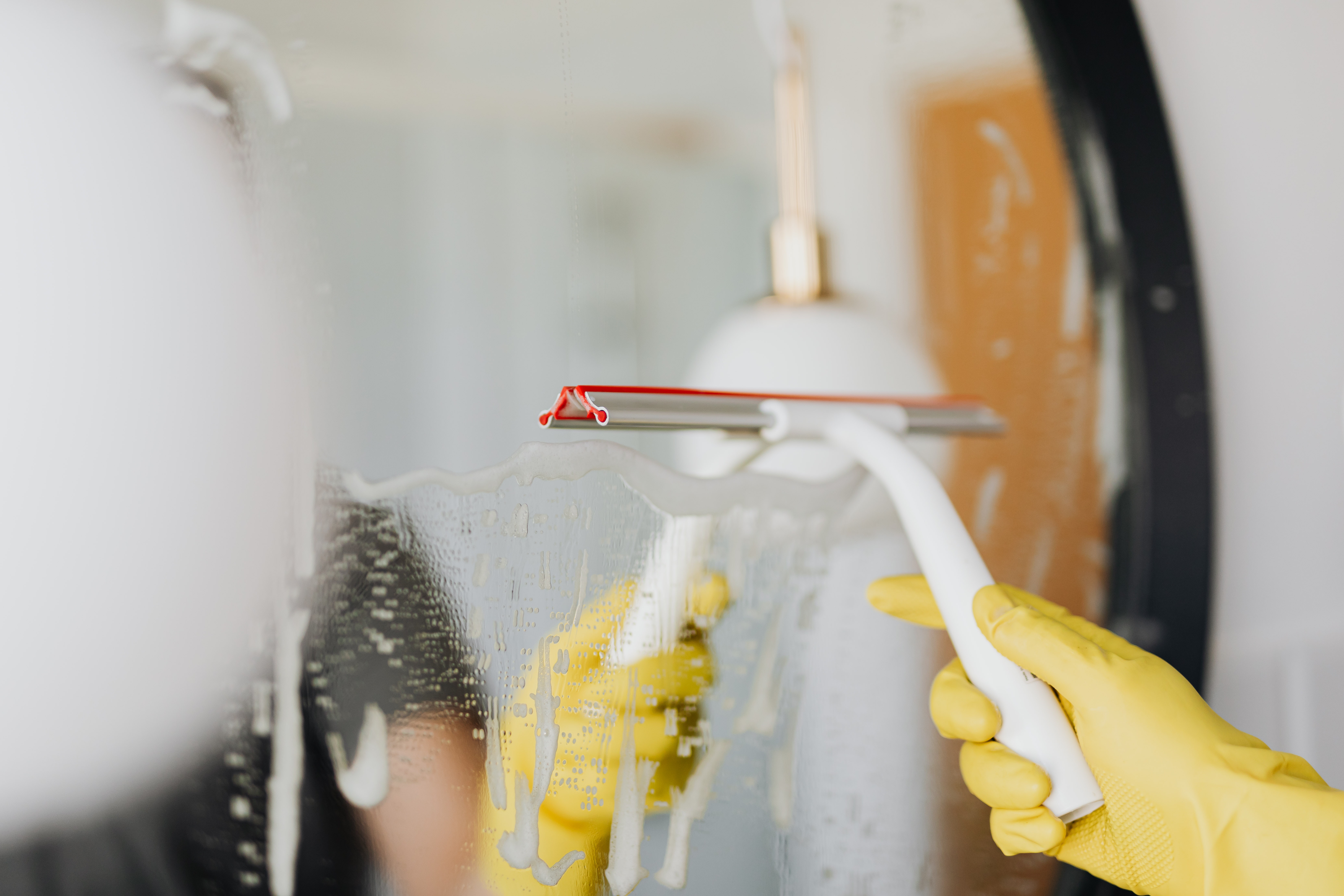 Next, remove all everyday toiletries and bathroom supplies from view when staging the bathroom for viewings. This includes items like soaps, toothbrushes, and cotton balls – essentially anything that is part of your daily routine. It's crucial to create a space that allows buyers to envision themselves in the bathroom. Leaving these items visible can make potential buyers feel as though they are encroaching upon your personal space, which can be distracting and uncomfortable.
Banish the damp
Damp is a common problem in bathrooms that can be difficult to get rid of once it appears. But it's an issue that can create troubles when trying to sell your property. Damp can suggest larger issues with ventilation, which can be very off-putting for potential buyers, so it's important to deal with it quickly.
Fortunately, re-grouting or cleaning your tiles is a relatively straightforward task, and you can find helpful tutorials on our YouTube channel to guide you through the process. Additionally, Wholesale Domestic offers a wide range of tile accessories to assist you.
Once the dampness is removed, it is advisable to repaint the affected areas with a specialised anti-damp paint. However, it is important to note that if dampness is present, there may be an underlying ventilation problem. Installing a new extractor fan, such as the HiB Breeze White Wall Mounted Extractor Fan with Timer, can effectively address this issue and enhance the bathroom's overall ventilation.
Fix anything that's broken
The next step: make sure to fix anything that isn't working perfectly. Even seemingly small things, like a dripping tap, can leave potential buyers with a bad impression. Ensure your fixtures are all in tip-top shape and working perfectly.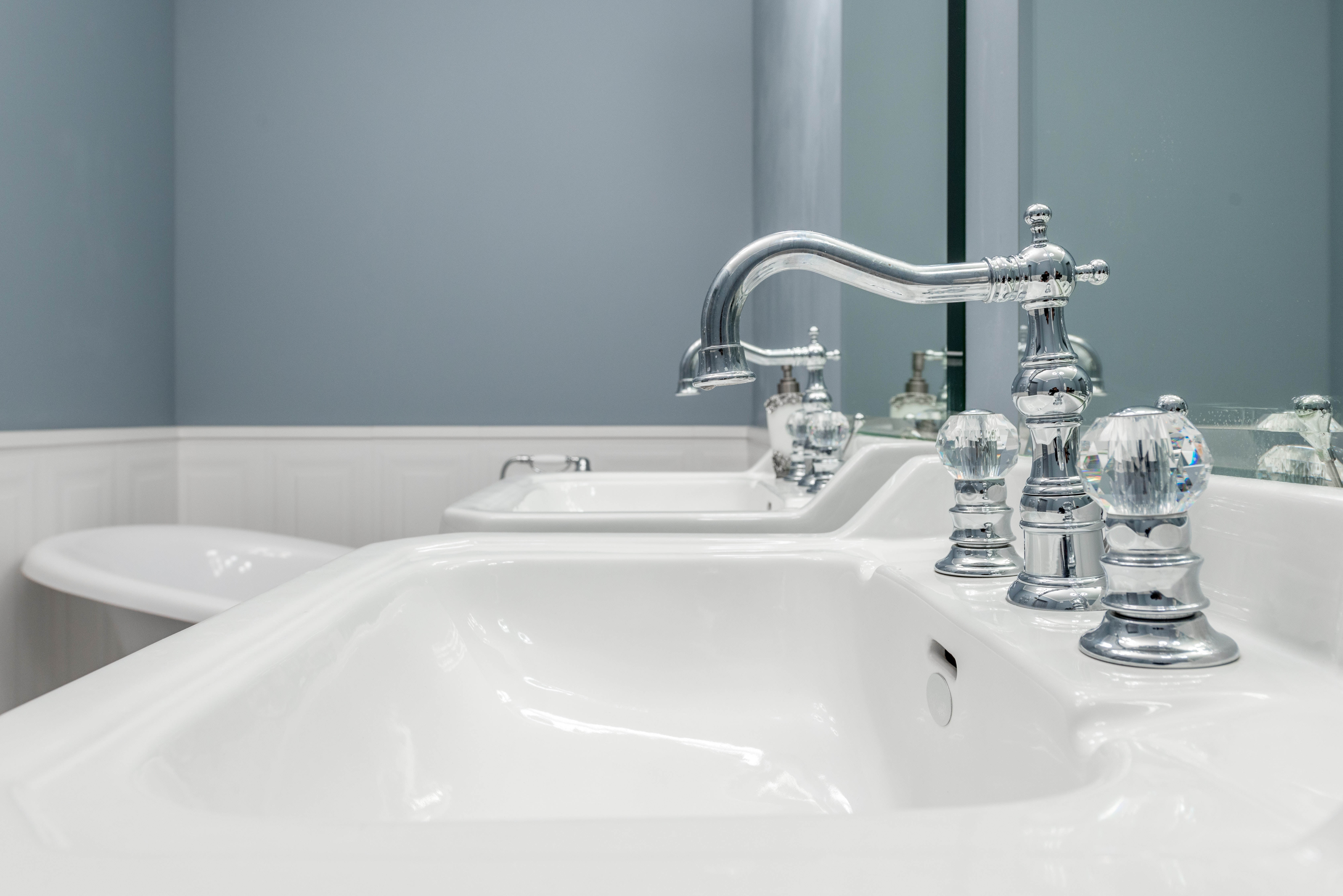 Replace what needs replaced
If any of the fixtures in your bathroom aren't working properly or are looking a bit worse for wear, it may be best to replace them altogether. New fixtures help to create the impression that your home is well maintained.
Even replacing smaller things such as taps can have a significant impact on the room's overall appearance. The presence of shiny new fixtures will convey a sense of luxury and modernity to potential buyers during their viewing. The best part is that this upgrade can be accomplished without breaking the bank.
In the case of larger fixtures that show signs of wear and tear, it may be worth considering the replacement of the entire bathroom suite. Surprisingly, full bathroom suites can be purchased for as little as £335, and this investment can prove to be worthwhile when selling your home. By presenting a refreshed and coordinated suite, you enhance the overall appeal and value of the bathroom.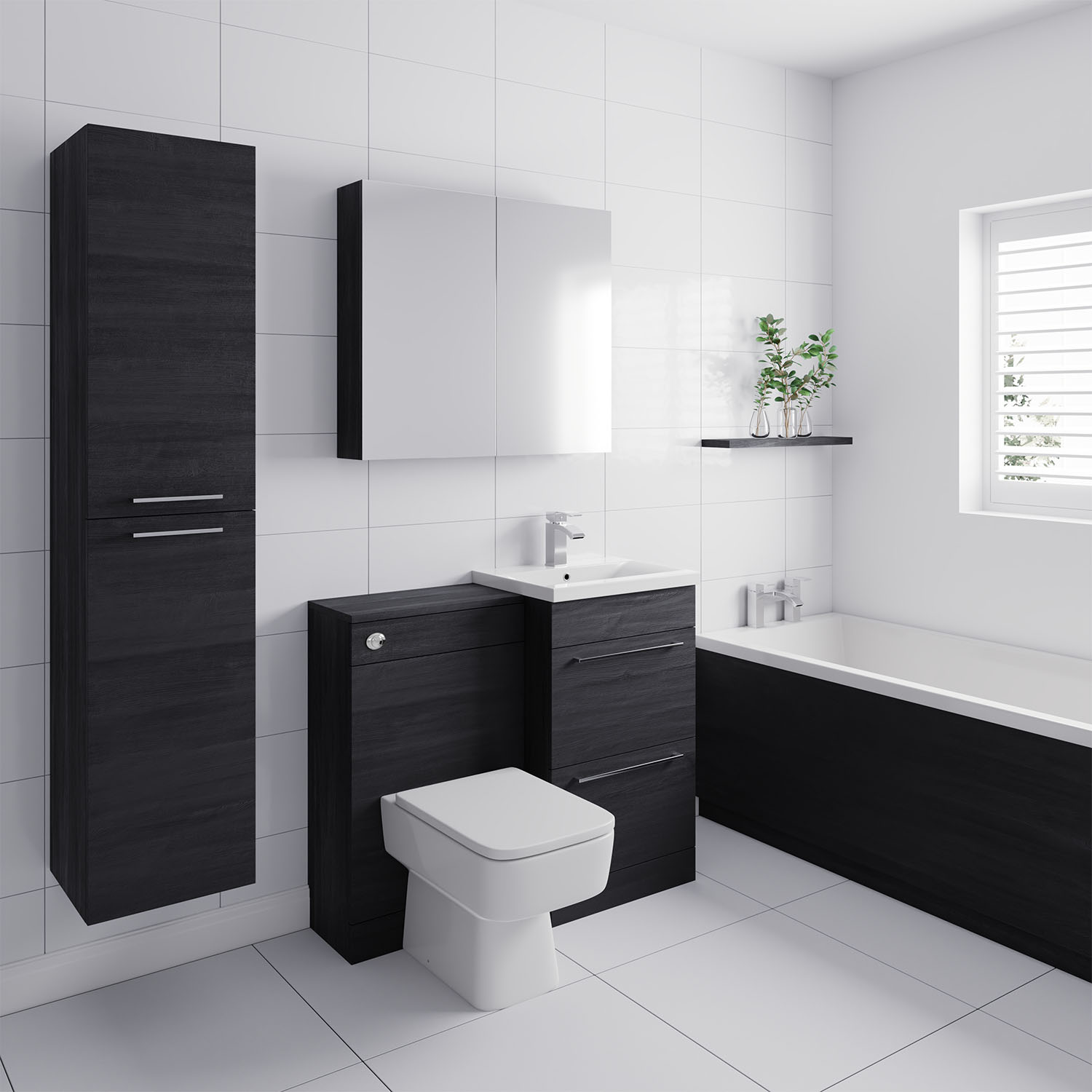 Update the
décor
When preparing to sell your home, even simple changes like applying a fresh coat of paint can greatly enhance the appeal of your bathroom to potential buyers. Opting for a neutral colour scheme is advisable as it makes the room more universally appealing, whereas vibrant walls might deter certain buyers. Therefore, it is best to err on the side of caution and select décor that is simple and non-offensive. If your bathroom already features colourful tiles, a practical solution is to use neutral coloured wall panels such as the WholePanel 10mm White Shine 1000mm x 2400mm Wall Panel, which can be easily installed over the existing tiles.
Additionally, it is important to consider the size of the bathroom and refrain from using décor that overwhelms the available space. Since many bathrooms are relatively small, it is best to avoid decorative elements that intrude upon or dominate the usable area. For particularly compact bathrooms, the installation of slimline wall-hanging units or floating vanity shelves can be beneficial in maintaining a neat and organised appearance.
Lastly, avoid cluttering the bathroom counters with too many items, as counter space is often limited and leaving it relatively clear gives the impression of spaciousness.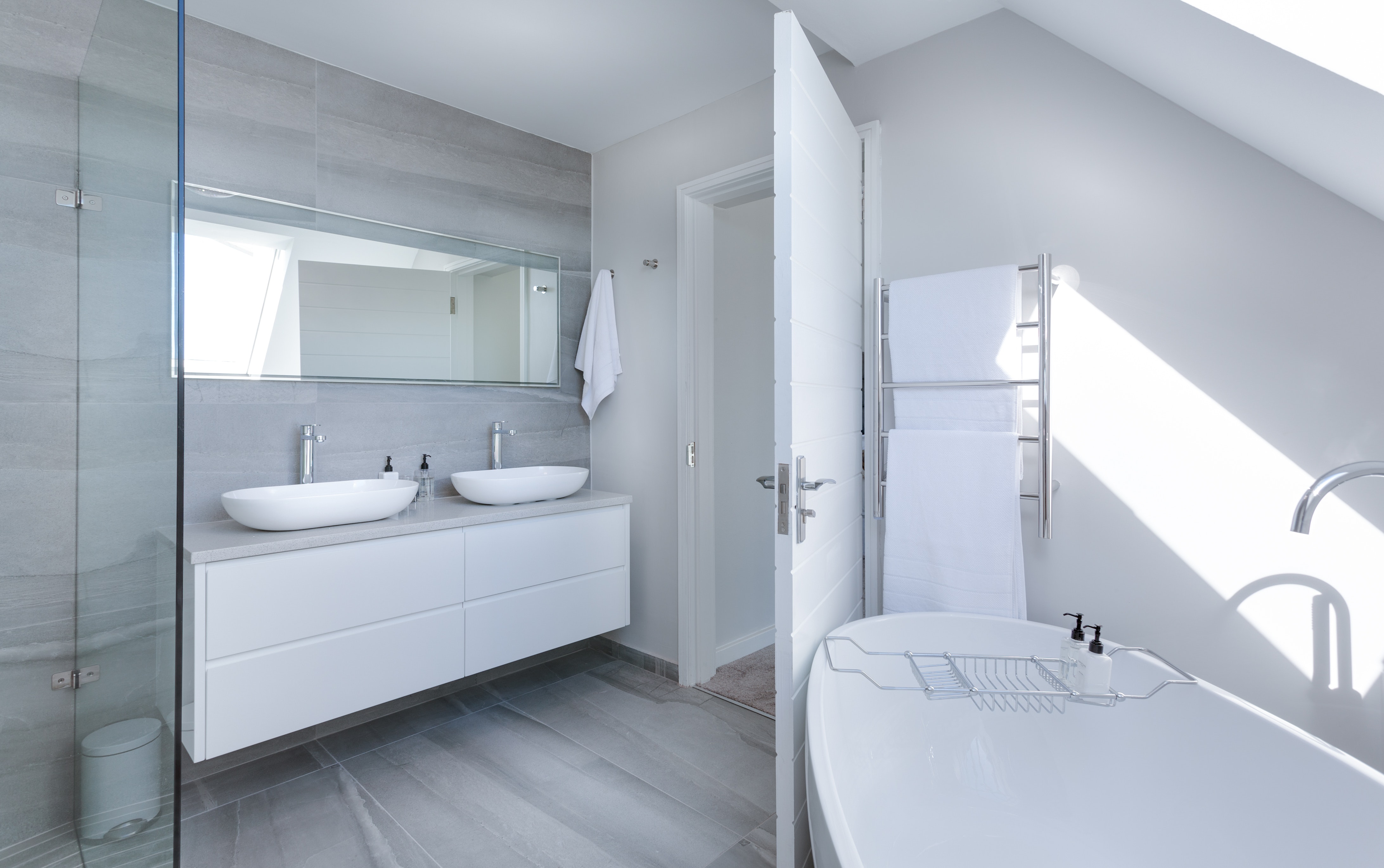 Extra bathroom
If you have the space for one, adding in an extra bathroom can be massively beneficial when selling your home. Studies have found that an extra bathroom can increase the value of a property by an average of £12,000. The addition of an en-suite bathroom can increase the value of a property by 5%. While it might sound like a big expense, it could provide a large return on investment and give your house an extra advantage that will help it sell faster.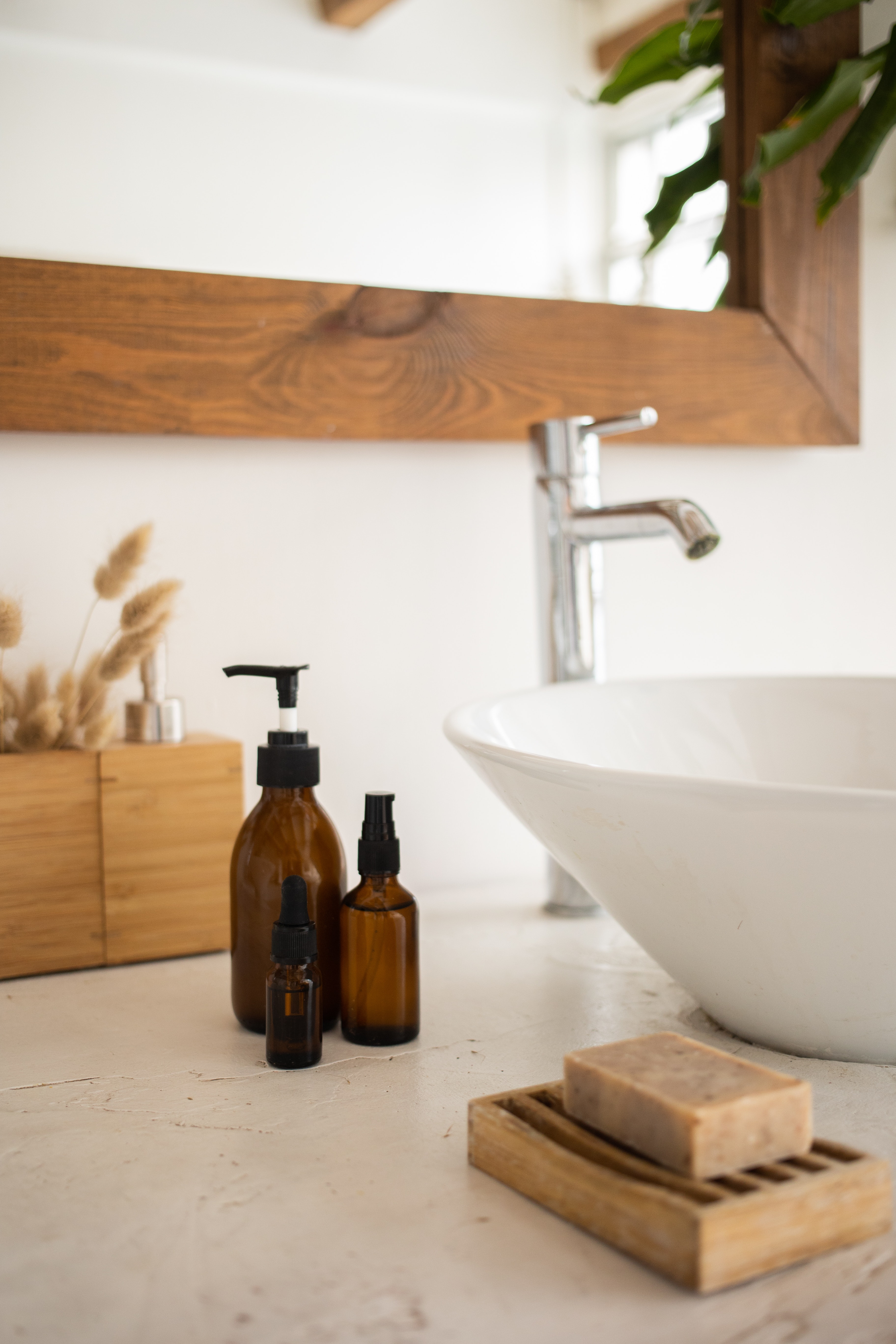 Smaller details
If your bathroom is already in good condition, or you're not prepared to invest in any renovations, adding in stylish accessories can make your bathroom much more appealing to potential buyers.
Keep the room simple and uncluttered, and accessorise with small decorations like toothbrush holders, soap dishes and even houseplants to create an aesthetically pleasing appearance.
By implementing these inexpensive yet highly effective tips, your bathroom can play a significant role in selling your home. From thorough cleaning and decluttering to addressing issues like dampness and fixing broken fixtures, these simple steps can make a remarkable difference. Adding fresh decor, opting for a neutral colour scheme, and considering the addition of an extra bathroom are all valuable strategies to enhance your bathroom's appeal. Let your bathroom do the hard work for you and create a lasting impression on potential buyers.
For more helpful tips, updates, and exclusive offers, subscribe to our company newsletter below and stay informed on the latest trends in home improvement.
Recommended Articles: