Posted by Kristin Kudeva 26th Apr 2023
Get ready to say goodbye to your old and boring bathroom with our new Napoli bathroom furniture range. If you're looking for a sleek and minimalist style with designer elements, then you'll love what we have in store.
Available in glossy white or grey, black or molina ash oak, matt blue or green, and many more shades, these units can be combined to create your perfect fitted bathroom. From basin units to WC units and matching bath panels and mirror wall cabinets, our Napoli range offers a wide variety of sizes and styles to suit every bathroom. Plus, with their high-quality construction, you can expect these bathroom units to last a lifetime. Continue reading to find out more about this range and the products available.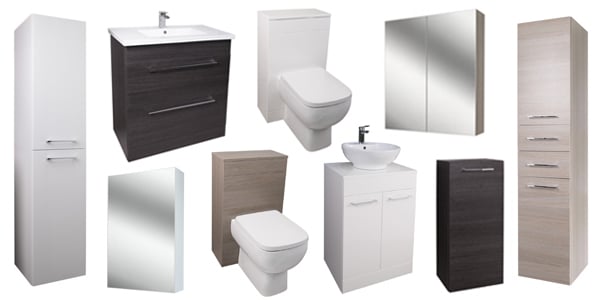 Create your own customised look
Basin units can be joined with WC units and a matching bath panel and mirror wall cabinet for an impressive look and feel in your new bathroom.
These bathroom units are available in a huge variety of sizes to suit every scope and shape of bathroom, from 500mm basin units to 800mm basin units with the option to choose the perfect countertop basin or an integrated basin depending on your style.
You also have the freedom to choose the finish of the door/drawer handles to match other accessories in your space. Options include polished chrome, brushed brass, matt black, and gunmetal grey.
The choice is endless; you create the ideal bathroom for you and your family from these stunning bathroom units.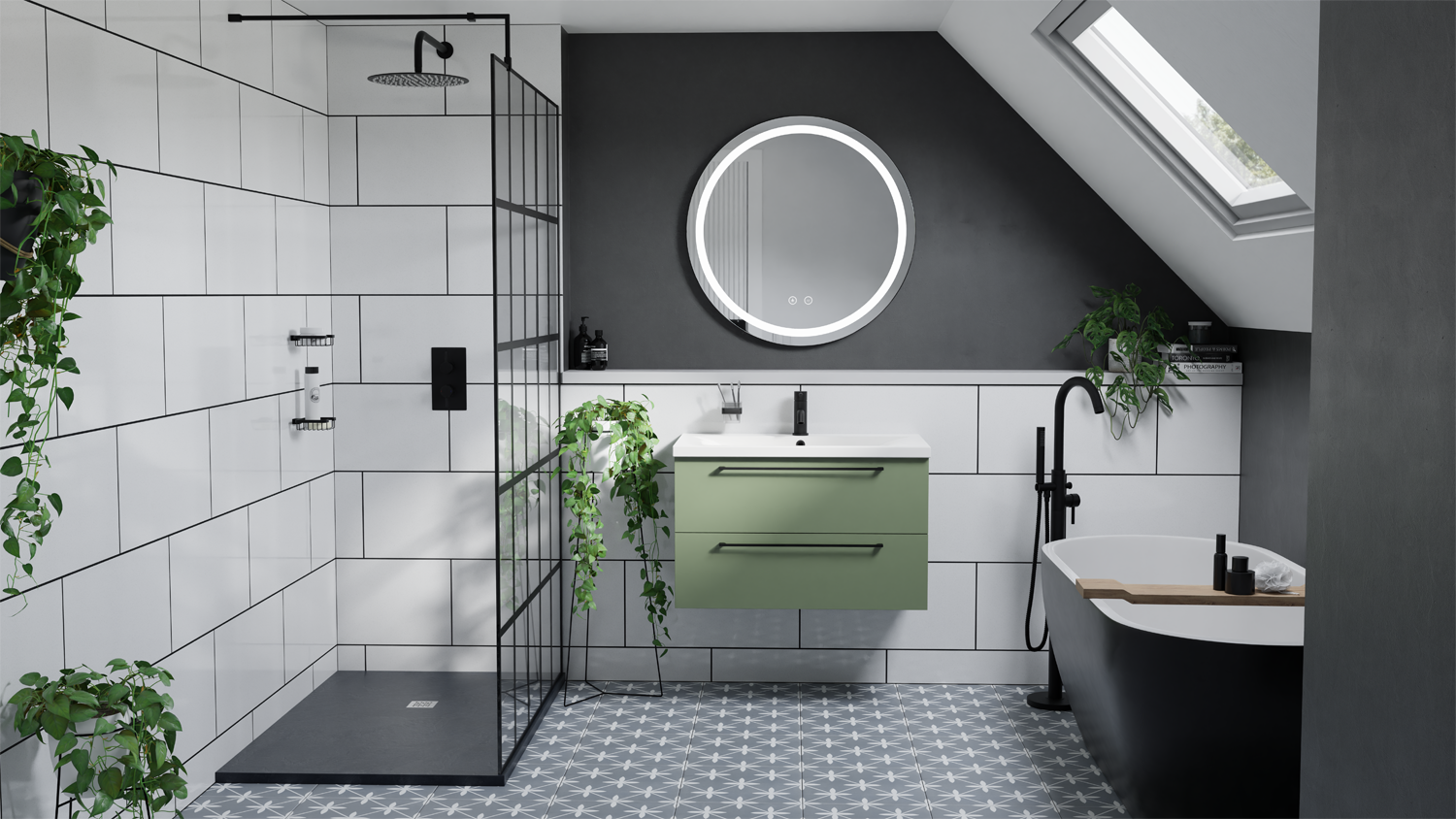 Napoli basin vanity units
Our Napoli basin vanity units offer an amazing amount of must-have bathroom storage space. Choose between doors or drawers in your unit to help you keep your essentials tidy, organised and out of sight.
For a compact vanity unit that does not compromise on style, choose this Napoli Gloss White 600mm Wall Mounted Vanity Unit. Wall-hung, this Napoli unit creates the illusion of space in a small bathroom or ensuite while offering you plenty of storage space in its two roomy drawers. The drawers feature Blum – Perfection Motion technology which means that the fittings are guaranteed to last the lifetime of the furniture.
What's more, high-quality vitreous china is used to form the integrated basin that has a gorgeous hi-sheen for a sophisticated look.
If you want to make a statement in your bathroom, then the Napoli Deep Blue 500mm Floor Standing Vanity Unit is the ideal option for you. Featuring a stunning, matt blue shade, this freestanding vanity unit will not only beautify your space, but it will also serve you for many years to come, thanks to its robust MDF build.
If you prefer a countertop over an integrated basin, you can consider this charming Napoli Gloss Grey Pearl 500mm Floor Standing Vanity Unit. This unit is sure to spruce up any room in your home with its stylish minimalist appearance and angular design.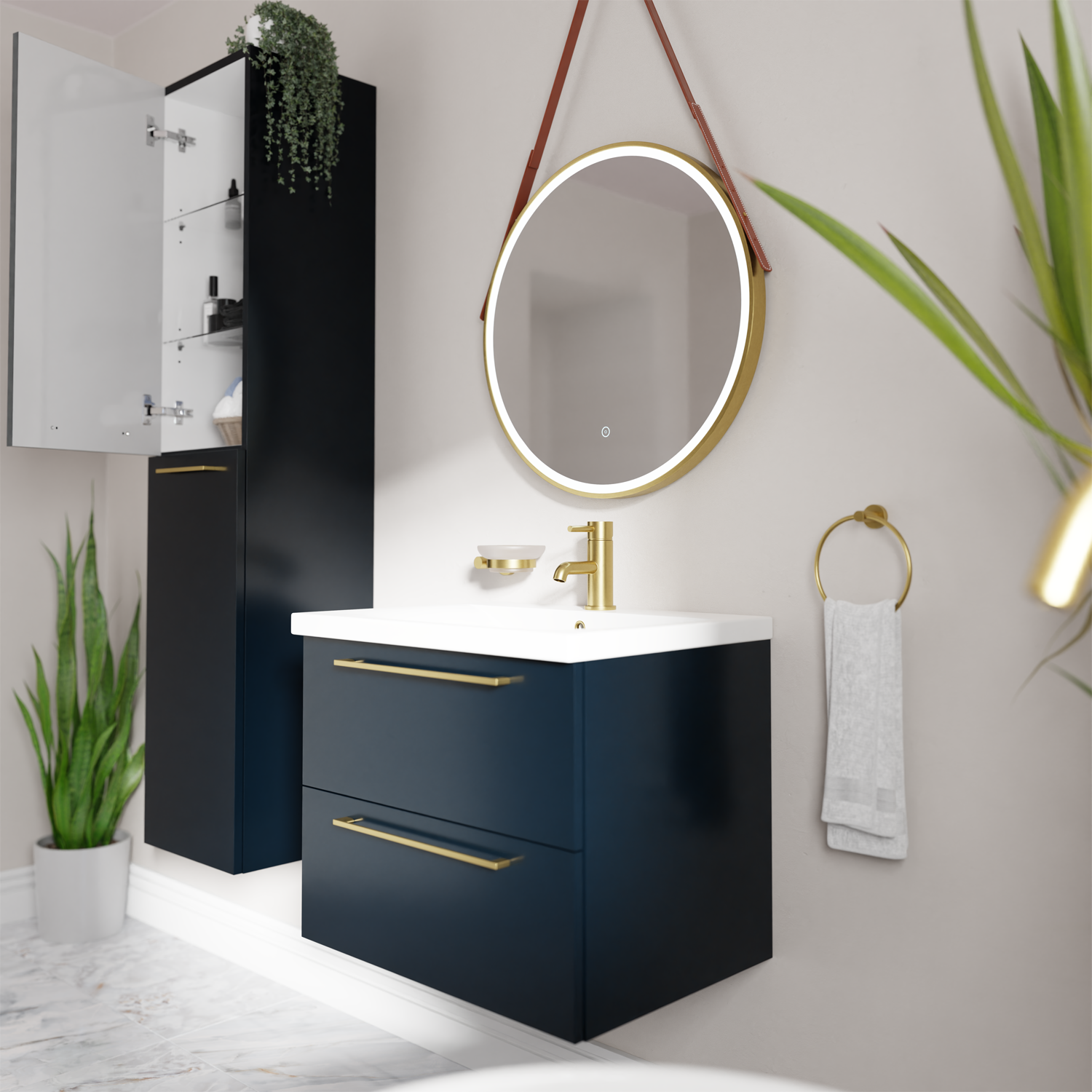 Napoli WC units
Our Napoli WC units neatly conceal the toilet cistern in an attractive bundle that matches the rest of your bathroom. You can choose from glossy white, black oak, grey oak, walnut or more depending on your colour inspiration.
The Napoli Combination Molina Ash 1100mm Vanity Unit Toilet Suite, for instance, is a thoughtfully designed back-to-wall WC unit which has been paired with a 2-drawer basin vanity unit. With its sleek and sophisticated molina ash finish, combined with its expert construction from durable materials, this combination toilet & basin unit is an excellent option for anyone who wants to renovate their bathroom.
Colour co-ordinating bath panels are also available to ensure you achieve a finished look throughout.
Napoli mirrored cabinets
Our Napoli range also includes matching mirror wall cabinets to complete the look of your new bathroom. Strategically placed, bathroom mirrors can add extra light through the use of LED bulbs while doubling up as extra storage space to keep bathroom products in check at all times.
Take the Napoli Nero Oak 800mm Wall Mounted Mirrored Cabinet for example. This beautiful, 800mm mirrored cabinet makes daily grooming effortless, thanks to its crystal-clear surface which you can use to reflect on your appearance and make sure you look your finest. And with its slender design, this cabinet saves space in your bathroom, making it perfect for skinny spaces and smaller bathrooms.
Available in 9 stylish colourways, this mirrored cabinet is like something straight out of your dreams!
Transform your bathroom today
So, there you have it! The Napoli bathroom furniture range is all set to turn your old and dull bathroom into a trendy and modern space that you'll love spending time in. With designer elements, sleek finishes, and a wide range of colours to choose from, you can easily create your own customized look to suit your style.
From spacious basin units to beautifully crafted WC units and matching bath panels and mirrored cabinets, this range offers something for every bathroom. And the best part? These units are made with high-quality materials, ensuring that they last for years to come. So, what are you waiting for? Get started on creating your perfect bathroom with the Napoli furniture range today!
Related Articles: